Pierre Williot
---
January 2020 - Iroquois National Wildlife Refuge Autumn Scenery
About the Image(s)
Title: Iroquois National Wildlife Refuge Autumn Scenery

Equipment:
Panasonic Lumix DC-G9, Leica DG 12-60mm f/2.8-4.0, Hand Held

Settings: ISO 200, 12 mm (24mm full frame equivalent), f/10, vertical pano of 5 frames in HDR (-2, -1, 0, +1, +2) (25 pict all together) (Variable shutter speed from 1/2,000 to 1/100 sec depending on the ambiant light), HDR/Pano in LightRoom. Cropping and minor adjustments in LightRoom.

This is a late fall scenery in Western New York after an early snow storm.
---
This round's discussion is now closed!
11 comments posted
Judy Murphy
I find myself looking for the little red berries in the bushes and listening for the cardinal in an early wet snow scene. Is that a culvert you're standing on? I like the way you contained the circular end to the stream which seems to have motion or a flow of current coming towards you. The tall trees and the snow banks to L and R keep your eye contained and roving around the "pond" for more discoveries. A nice moment. &nbsp Posted: 01/07/2020 07:39:29
Pierre Williot
Thanks for these nice comments. I was on a road at the end of a canal. &nbsp Posted: 01/10/2020 19:00:17
---
Lamar Nix
The notch through the trees presents an ideal, natural view corridor - well seen and captured! Comparing to your December image is somewhat comparable settings, this one is a much more interesting and stronger image due to the compositions, IMHO. &nbsp Posted: 01/08/2020 19:02:15
Pierre Williot
Thanks Lamar. I also like this picture much better! &nbsp Posted: 01/10/2020 19:01:09
---
Kathryn Engle
Very nice image. Such a beautiful scene. I am very impressed on how you were able to do an HDR and have the white snow and clouds still look very natural. &nbsp Posted: 01/11/2020 15:01:12
Pierre Williot
Hi Kathryn,
To avoid getting "gray" snow, I normally overexpose by 2/3 to 1 full stop.
(3 or 5 bracketed images with 1 stop between each step and the middle one is 2/3 to 1 stop above the "0" mark). &nbsp Posted: 01/19/2020 13:32:23
---
Hi Pierre. A lovely scene, one that I see
rarely.Love
the colours and how the bushes lead the eye into the scene.I thought of a crop from the top but the lovely trees and clouds would have been lost. I would leave the image just as it
is.You
have captured the reflections in the water nicely.A beautiful image. Well done. Cheers Glenn. &nbsp
Posted: 01/17/2020 02:11:52
Pierre Williot
Thanks for these very nice comments. &nbsp Posted: 01/19/2020 13:33:38
---
Todd Paige
Hi Pierre,

You are a very steady guy to hand hold so many frames, good job! I like how you cropped the image so the brush frames the central subject which I feel is the water and I enjoyed seeing the details of ice and reflection in the water.

Todd &nbsp Posted: 01/17/2020 14:09:17
Pierre Williot
Hi Todd,
On the Lumix G9, the shutter speed is 60 frames per sec on each burst (unless the exposure per frame is longer!). This minimizes the motion between the superposed frames (holding my breath!). I also use the vertical and horizontal guidelines to minimize distortion. In low light conditions, one needs to use a tripod.
For perfect alignment, I use a tripod with Gimbal head. &nbsp Posted: 01/19/2020 13:40:45
---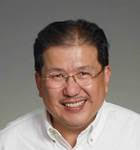 Frans Gunterus
Hi Pierre, I love this winter scenery so much. I just do not have much words as other friends here. This shot really inspire me as I will be traveling to Norway and Finland end of this month chasing for Northern Lights and this kind of Winter Sceneries. One thing that I learned here, I might probably want to include more space on the left, right, more sky and wider foreground. Thanks for inspiring me with your shot Pierre. &nbsp Posted: 01/21/2020 20:46:43
---