Glen Gilligan, PPSA
---
November 2019 - Rainbow Beach
About the Image(s)
I took this image a couple of weeks ago on my latest trip to Queensland. Rainbow Beach is so named because of the layered coloured sands in the sandhills. We got a lovely sunrise aided by the fact that there had been a fire with a haze settling on the horizon. I used a graduated neutral density filter to even the exposure. My son suggested I climb the sandhill while he stayed on the beach to put up the drone. A great idea for him as it was quite a scramble up but well worth it. Cheers Glenn

Camera Nikon D810
Lens Nikon 16-35mm at 35mm
F-Stop F/18
Shutter Speed 1/13sec
ISO 100
Tripod used

Once again I used the sliders in Adobe Camera Raw. I brightened the pandanus a little and darkened the sky slightly.
---
This round's discussion is now closed!
7 comments posted
Judy Murphy
A find this a very inviting landscape with a mood that urges me to stay a while. Its lovely warm color palette even extends up the sand dune. I really like where you placed the palms entering the right edge of the image and where & how they interact with the horizon and distant landforms. Peaceful, calm, relaxing, timeless scene.

The palms begin the movement of my eye as leading lines reaching for the sun. Following the sun rays leads me back to the beach. That works well with the parallel diagonals of the placid waves, the almost untracked beach, and the toe of the dune going the other way diagonally through the scene. The dune itself provides a nice triangle while reflecting back the morning light and helps anchor you. Something about the undulations of the distant hills, their dark tones against the sky, their being partially hidden by the palms and the darker sea that is very intriguing and keeps drawing me back to study them further. They're darker and cooler and more mysterious adding some tension to the scene which I believe helps balance out all the tropical warmth.

For improvement all I can offer is to explore whether the sun rays across the water would benefit from some tweeking of its saturation, highlights, color temp with an adjustment brush.

You've created nice movement for my eye to wander. Wonderful color, light, mood and composition.



&nbsp Posted: 11/07/2019 19:27:02
---
Pierre Williot
Hi Glen,
Excellent composition, the balance of the elements (horizon, palm tree, mountains on the top left, waves + sun), directing lines, colors and positioning of the camera to capture this scene.
I have only one criticism/comment: I believe that there was a bit of wind on that beach that morning. The leaves of the palm trees are fine (more rigid) but the trees on the left are showing a motion blur. I am not convinced that f18 was needed to get that depth of field with a 35 mm lens. This forced you to have a long exposure of 1/13 and produced this blur. A trial with a lower f stop and/or higher ISO could have help you to increase your shutter speed.
I have also encountered this problem multiple times with bracketing technique when the wind is strong - in that case scenario, I normally use the bracketed image with the best histogram.
&nbsp Posted: 11/08/2019 18:47:32
---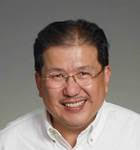 Frans Gunterus
One first thing that atract my attention is the colorful horizon with smooth sun rays reaching the beach towards sands behind the tress on the left. This is a perfect impact of the image. Indeed, it almost like a rainbow, so I agree if Glen called it ... Rainbow Beach ...

Unlike me and Pierre that loves bracketing exposure. I think Glen has prepared using graduated neutral density filter to avoid the need of multi exposure blending during post processing. Although Glen mentioned he still have to darkened the sky a bit after the fact.

I noted the pandanus on the right is a bit darkened above the horizon line. I suspect this partial darkening might be a result of darkening the sky with Gradient Adjustment. I would normally use Luminance Range Mask (either in Lightroom and ACR) to mask out this kind of darkening effect on any objects. My favorite video explaining this technique is https://www.youtube.com/watch?v=Bl6qUNBkwXQ
&nbsp Posted: 11/13/2019 03:39:50
---
Lamar Nix
Nice exposure level overall. I do not detect any tonal gradients in the palm-like plants on the right, evidencing skillful use of your nd grad filter. As to composition/framing , the palms and distant hills are the choice elements in this scene, to my eye. Contrariwise the shrubs at bottom left do not contribute positively. You could probably adjust your pov slightly to avoid them. &nbsp Posted: 11/14/2019 12:55:32
---
Todd Paige
Glenn,

This is an inviting scene! I like the transition from a slightly cooler foreground to a very warm sky. The position of the palms is very nice and they seem to be reaching for the sun. The entire scene is nicely balanced. The only thing I might try would be to mask the palms and then brighten them just a bit.
Todd
&nbsp Posted: 11/25/2019 22:09:08
---
Kathryn Engle
I can't really add anything more than what was already said. Very nice shot. &nbsp Posted: 11/26/2019 11:20:33
---
Thanks everyone for your constructive comments. Sorry I am so late this month as I have has bushfires in my area then have just returned from a trip to New Zealand. Cheers Glenn &nbsp Posted: 11/28/2019 17:50:07
---