Pierre Williot
---
November 2019 - Letchworth Park in the Fall
About the Image(s)
Title: Letchworth Park in the Fall

Equipment: Lumix DC-G9, Leica DG 12-60mm, Tripod
Setting: 27 mm (54 mm full frame equivalent), ISO 360, f/8.0, 1/13 sec. Cropping and minor adjustments in LightRoom.

Early morning in Letchworth Park, New York State. I left my house at 5 AM last Saturday to reach this location for the Sunrise. Unfortunately, it was too cloudy to see it, but….. 3 hot air balloons were launched.
---
This round's discussion is now closed!
9 comments posted
Judy Murphy
When I view this brightly colored balloon in peak fall foliage splendor I just go Wow! Definitely an image with impact. And you caught it perfectly placed dead center under the bridge arch without allowing it to merge into it or the colorful trees below! Good shutter work. You caught the Moment.

Two images here for sure as below the balloon is a large waterfall with mist blowing up the hillside and layers and layers of striated rock cliffs framed nicely with golden leaves. The balloon is almost in the center of a circle formed by the bridge arch and sloping gorge walls down to the top of the falls. Then your eye follows the falls down through the river pool below. The effect of your choice of shutter speed on the falls is pleasing.

So you've got Gesture and Color and cloudy Light - at least it's not blowing out bright highlights off the wet surfaces everywhere. The foreground leaves seem to be backlit nicely.

The only thing I can think to offer to improve the image might be sky replacement and/or burning/dodging the foliage and rocks to enhance a sense of depth.


&nbsp Posted: 11/07/2019 18:37:10
Pierre Williot
Thank you for these nice comments.
I was quite pleased indeed,especially after driving for 1.5 hre and not being able to catch the sunrise. I was not expecting the hot air balloon to be launched that morning.
I have multiple captures as this hot air balloon was going down, and then up. I chose this one in particular due to the separation of the balloon and basket from the bridge and trees + the extra bonus of the flame!
(After taking this shot, I came across several photographers that were there on purpose to catch these balloons... to realize that they have just missed them!) &nbsp Posted: 11/08/2019 18:32:40
---
Judy Murphy
PS. Love the golden glow of the burners under the balloon! &nbsp Posted: 11/07/2019 18:38:28
---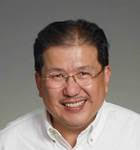 Frans Gunterus
The impact of this image is definitely the baloon that right at the center of the steel arch bridge. To me, it's a perfect composition. Too good to be true. You stand at the right position at the right time. I would call it a lucky shot. My only input is to improve the bridge horizontal line and balance between the left and right steel structures. I think it could all be done in Lightroom. Good shot Pierre. &nbsp Posted: 11/12/2019 21:56:57
---
Lamar Nix
A remarkable image at a singular moment when everything was in harmony! The balloon's presence in this highly improbable location is a sure attention-grabber. &nbsp Posted: 11/14/2019 13:20:03
---
Pierre Williot
Thanks of all these nice comments. I was lucky enough to be there when they launch the small black balloon to evaluate the direction and magnitude of the winds. I anticipated where this balloon would go and was ready for it! &nbsp Posted: 11/18/2019 18:31:40
---
Todd Paige
Hi Pierre, "Luck favors the prepared mind!" you put yourself in a good position and made a great shot. I like the symmetry of the balloon under the arch and the colors are nice as well. My only suggestions would be to clone out the few branches that touch the basket so the separation is perfect and If for any reason you needed to, the bottom could be cropped. Keep up the good work! &nbsp Posted: 11/25/2019 21:58:11
---
Pierre Williot
Thanks for all these nice and constructive comments. Happy Thanks Giving everyone! &nbsp Posted: 11/28/2019 08:07:58
---
---