Judy Murphy
---
November 2019 - Menemsha Creek
About the Image(s)
Menemsha Creek runs pretty quick by the fish boat docks. I was experimenting with slow shutter speeds on my tripod on this red bouy and tried some pans; on this image I must have stopped the motion while the shutter was still open. But I kind of like the ghosting…..what do you think?

Taken with Sony 6400 with 100-400 lens at 388mm 2.0 sec f32 ISO 100.
Post processing in Lightroom.
---
This round's discussion is now closed!
7 comments posted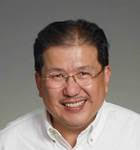 Frans Gunterus
Judy,

You have just demonstrated the myriad possibilities of how we can enjoy the beauty of photography. Most of pictures hanging in my corporate office and design of our printing materials are using 'movement and blurry stock photos'. They believe in company dynamics and agility.

So when you asked me ... what do you think? ... my direct answer to you ... it's awesome. So my comment to this image? Original, fresh, and excellent expression of the maker! &nbsp Posted: 11/13/2019 04:07:27
Judy Murphy
Thank you so much for the kind comments Frans. &nbsp Posted: 11/29/2019 12:28:31
---
Lamar Nix
A very salty and atmospheric image. Would look nice hanging with other nautically themed images. The ghosting is a real eye-catcher! &nbsp Posted: 11/14/2019 12:44:05
Judy Murphy
Thanks Lamar. Actually I have gone ahead and printed it and enjoy it hanging in the Dining Room! &nbsp Posted: 11/29/2019 12:30:18
---
Todd Paige
Hi Judy,
This turned out interesting, I like the limited color palate and the ghosting does make me wonder how it happened. Keep experimenting! &nbsp Posted: 11/25/2019 22:31:52
---
Kathryn Engle
A ghosting effect with the buoy. It is interesting and looks like a fun photo project. &nbsp Posted: 11/26/2019 11:22:08
---
I like it Kathryn. It's fun to play around with slow shutter speed and panning. My only suggestion is to brighten up the red buoy. Cheers Glenn &nbsp Posted: 11/28/2019 18:00:21
---