Judy Murphy
---
October 2019 - Along the Blueridge Parkway
Original
About the Image(s)
mage shot on my Sony a7r converted to 560nm Infrared.
55mm lens 1/125 f22 ISO 100.
Custom white balance set in camera on grass. Imported with Capture One for Sony where I reset white balance. Sent to PS for channel swapping, then exported back to LR for pp adjustments and conversion to B&W.
---
This round's discussion is now closed!
11 comments posted
Lamar Nix
The infrared effects nicely enhance this image which would probably look very ordinary in plain black & white. The simplicity of the composition and the rich sky all work together here. Very nice! &nbsp Posted: 10/09/2019 20:15:57
---
Pierre Williot
Hi Judy,
I really like this IR capture. It feels really dynamic with the combination of cumulus and nimbus clouds that offers guiding lines. These lines are merging very far to the right (pass the frame of this image) by joining the fence line. I believe that is increased the depth of the scene.
I agree with you and Lamar that in this image it is difficult to distinguish between what a B/W conversion of a color image and this IR image. The clouds, sky, fence and trees can look very similar in B/W.
Maybe you can directly convert your initial capture in B/W without swapping and see if it would give you more of the IR feel. &nbsp Posted: 10/19/2019 08:38:58
Judy Murphy
---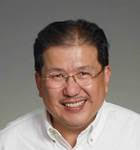 Frans Gunterus
Hi Judy, It's awesome, awesome and awesome. It's almost perfect set to me. My only suggestion is to rotate the whole image clockwise the get horizontal horizon. &nbsp Posted: 10/20/2019 22:24:00
Judy Murphy
---
Hi Judy. Changing to mono has really improved this image. You have positioned the tree well and the fence has created an interesting foreground. The white clouds against the dark sky has been well handled. Can't think of any improvements. Well Done. Cheers Glenn &nbsp Posted: 10/21/2019 19:02:53
Judy Murphy
Thanks Glen. &nbsp Posted: 10/27/2019 14:50:06
---
Todd Paige
Wow, I really like the sky in the B&W version. Curiously I also like the strange colors of the original! One minor quibble is that the grasses on the far side of the fence look a touch soft I don't know if this is due to a slight breeze or if that area is a little light. The IR genre looks very interesting! Your placement of the tree and fence are just perfect! &nbsp Posted: 10/24/2019 13:52:11
Judy Murphy
Todd Paige
I watched a few tutorials on IR editing today and it looks real interesting. Maybe I need to convert a camera! &nbsp Posted: 10/29/2019 15:54:48
Judy Murphy
Welcome to the land of Oz! &nbsp Posted: 10/29/2019 15:58:49
---