Frans Gunterus
---
October 2019 - Flam - Fjord of Norway
Original
About the Image(s)
Flam – Fjord of Norway

Canon 6D, Speed 1/320, f/4, ISO 250. 67 mm (EF 24-105 mm f/4 L IS USM)



Most of my travel pictures were taken when my wife and I followed a group of tour. This is my constraint as a photography enthusiast when following a non-photography group. Our Guide would normally tell us a good scenery ahead. But the bus will not stop. It would only slow down a bit. No choice, I must set my speed at reasonably high. Enough to anticipate bus movement and camera shake. Normally, to play safe, I would open to my widest aperture in order to get lower ISO. I realize it would be in the expense of shallow DOF. You can see the horizon of my original photo was crooked. And I must do partial sharpening to recover descent DOF.
---
This round's discussion is now closed!
12 comments posted
Pierre Williot
Taking pictures from a moving bus, even if slow, can be pretty challenging. It looks like you were able to take it without going through a window.
Nice shot considering all of this.
Nice composition, bright colors, perfect mirror reflection and peaceful scenery.
Well done!
&nbsp Posted: 10/06/2019 14:49:50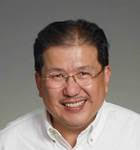 Frans Gunterus
Thanks Pierre. &nbsp Posted: 10/20/2019 22:24:43
---
Lamar Nix
You achieved a good result especially so considering the very challenging shooting conditions! The image is bright, colorful and yields an interesting view of the fjord. &nbsp Posted: 10/09/2019 20:04:16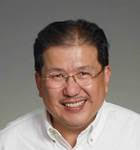 Frans Gunterus
Thanks Lamar. &nbsp Posted: 10/20/2019 22:24:59
---
Judy Murphy
HuRah to you for surmounting the challenging conditions of tour shooting while in motion on a bus, not to mention seeing and acquiring a pleasing composition.
My brother occasionally zips me around scenic golf courses at dawn an hour before play in the dark and only stops for multiple short - I mean 30-60 second moments for me to shoot - then off he goes again. I equate it to combat photography - get out, get the shot without delay, and move on! And so you better bracket!
On the bus you get no thoughtful study of the scene, no walk about studying the area, no creating your vision of the scene you want to capture, then eventually selecting your composition, setting up your tripod using leading lines, the way the light is falling, using shapes & shadows to enhance your vision, etc. Finally re-checking all camera settings and methodically going through your filter need/ exposure settings before activating the shutter.
I cropped to remove some foreground distractions: the boats & areas of fencing. Perhaps the lowest red buiding by the fence is also a distraction. The ski trails to left and right align with the lower fence and together create a nice frame for this idyllic lakeside view. The recently harvested field alongside the lush grass fields add contrast and interest, and the red buildings are a photographers dream supplying color, focus and interest. The fall color is beginning to show on the hillside with lovely water reflections. Good accomplishment with a tough assignment!
&nbsp
Posted: 10/17/2019 08:40:25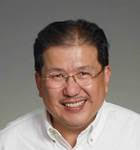 Frans Gunterus
---
It is frustrating Frans when these lovely scenes appear and you can't stop to capture them. You have done well through the bus window. Your post processing has been successful. The reflections and the autumn colours in the forest are wonderful. You have captured a beautiful peaceful scene under difficult circumstances. I probably would have taken the covered boats out of the foreground. Cheers Glenn &nbsp Posted: 10/20/2019 21:25:33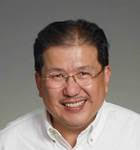 Frans Gunterus
Thanks for your comments and input. Indeed, I have removed all distracting elements as you and Judy suggested. This become one of my entry image for Open Color Category. Cross the fingers. &nbsp Posted: 10/20/2019 22:35:48
Good Luck Frans. Let us know how you get on. Cheers Glenn &nbsp Posted: 10/20/2019 23:15:59
Judy Murphy
Fingers crossed Frans! &nbsp Posted: 10/21/2019 11:12:21
---
Todd Paige
Hi Frans,
I really like this, It immediately felt like a story book image to me. Great job shotting from a bus! I like how you bring your edges and lines to a corner--in this case the lake shore to the lower left corner. Personally I like the boats in the foreground as I feel it adds interest and story. Also, I feel you handled the sky well--the sky we can see is just blue and you left enough in to show the ridge line. Nice work!
&nbsp Posted: 10/24/2019 14:01:56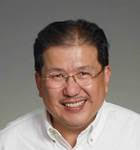 Frans Gunterus
Thanks Todd. &nbsp Posted: 10/27/2019 19:52:38
---