Member Bios
Group Admin
Lamar Nix
Lamar Nix
Lamar's photography is focused on nature and the outdoor world around him. He began a serious interest and journey in photography in the early 1990's while living in Boulder , Colorado, awestruck by the beauty of nature there and inspired by the works of John Fielder. Having retired after a career in computer magnetic data storage: research and development in device physics end of things - Lamar now lives near Beaufort , SC, where he continues his journey. He is currently the first vice president and chair of competition and critiques at the Photography Club of Beaufort.

Lamar uses a Canon EOS 5DMkIII , as well as an EOS 5D, for landscape work. Lenses include a EF 17-40mm f/4L, an EF 24-105mm f/4l, and an EF 8-15mm, f/4L. He frequently uses a graduated filter made by Singh-Ray , either 2 or 3 stops. He occasionally uses a Hoya ND 16 , 4-stop neutral density filter.

For tele. work he uses an EOS 7D and an EF 100-400mm f/4.5L lense.

---
---
---
Pierre Williot
I am living in Buffalo, NY but was born in Montreal, Quebec, Canada. My interests in photography started during my childhood. My father was using a manual single lens reflex camera without interchangeable lens nor light meter. Obviously the digital technology was not even dreamed about at that time.

I bought my first camera at the age 15. This was a film camera with interchangeable lenses and light meter. Autofocus did not exist at the time. The digital technology came 30 years later!

I use Canon and Panasonic Lumix products. I am mainly interested in Landscape and nature photography.

I am a member of two local photography groups (Science Museum Camera Club, Buffalo, NY and the South Town Camera Club, Hamburg, NY). My participation to local groups increased my interest for the art of photography.

I like to receive constructive remarks and comments as I want to perfect my technique and develop my own style.
---
---
---
Todd Paige
Because the act of viewing a photograph instantly and irreversibly affects the mind of the viewer our images have the potential to change people and the way they move forward in the world.

I have spent my life exploring nature through outdoor activities such as hiking, rock climbing and skiing and more recently through photography. Growing up near the coast in California and making frequent trips to Yosemite and the Sierra mountains I developed a deep connection to these areas and also to the work of photographers like Ansel Adams and Galen Rowell. Over the last two years I have been trying to create my own images that reflect my love of the outdoors.

My wife and I currently live in Reno, Nevada which is conveniently located 4 hours from Yosemite and 1 hour from Lake Tahoe. To the east we have access to high desert and mountains that are rarely crowded. I shoot with a Canon 5D mark4 and frequently with a tripod. I use primarily use Lightroom and Photoshop for processing and occasionally use the Nik collection and Starry Landscape stacker.

I'm looking forward to participating in this study group and hearing your comments and suggestions and hope I can be influenced by the work of the other members. I'll do my best to provide constructive feedback as well.

---
---
---
Glen Gilligan, PPSA
My name is Glenn Gilligan and I am a retired school teacher living on the North Coast of New South Wales, a state of Australia. I live on the coast in the town of Port Macquarie. I enjoy photography and am a member of the local Camera Club. I have been serious about my obsession for about 5 years. I like landscape and nature photography. My wife and I travel around our vast country in our camper enabling me to shoot many varied environments and at the same time driving her crazy. I like to take images early and late in the day to get the nice light. I am still searching for my best shot.
---
---
---
Kathryn Engle
KATHRYN'S BIO

I live in Boise, Idaho and just recently included Tucson, AZ as a winter home. I love to travel and photograph all the vistas I am able to. I use Nikon D750 and D700 on much of my photography. I also love to travel by bicycle and found that a Sony mirrorless fits just perfectly inside a front pannier on my bicycle. Landscape and nature is my favorite type of photography, but I also love to do other photography venues as well. I've only been involved in photography about 6 or 7 years and with the DSLR, cameras and processing seem to change a lot. It keeps me busy trying to keep up with the new versions as well as learning more as I gain more experience.
---
---
---
Judy Murphy
I've enjoyed photography forever and now that I'm retired am pursuing how to better capture and process my images. I've joined a camera club with monthly competition and gone on some photography travel tours both of which have helped me learn and progress. Am looking forward to continuing my education with PSA & study groups.
<br />
<br />I live off grid in a 90 year old New England seasonal cottage on a beach and retreat to Florida each fall seeking winter warmth and returning to Massachusetts with the osprey in the spring.
<br />
<br />My daily goal is to go for a sail in my catboat as well as take at least one daily photograph.
<br />
<br />Equipment:
<br />Sony a7r converted to 590nm IR, a7rii, 16 f2.8, 16-35 F4, 35 2.8, 55 2.8, 70-200
<br />Sony 6400 w 100-400.
<br />Mac Book Pro with BenQ display and Spyder 5 color calibration.
<br />Software: LR & PS cc, Capture One for Sony, NIK, and Topaz.
<br />
---
---
---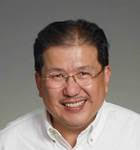 Frans Gunterus
Frans Gunterus

I live in Indonesia and now half way retired. Photography is my everlasting interest since my childhood. Now, my wife and I visited many countries following tour groups where I took so many pictures. Unlike most photographers that could patiently setting a tripod and waiting for good lighting and moment, most of the time I just don't have that luxury time to take pictures when following a tour group.

So, my priority in taking pictures is always composition then wait for possible moment. The rest, I would refine it during post processing. I enjoy my time for Post processing, it almost like visiting the place for the second time imagining the color, the lighting and the beauty of the places.

My interest is to joint PSA is to engage with many people who have common interest in Photography. I also want to check if some of my pictures are good enough for photo contest.

Regards

Frans Gunterus