Candy Childrey, PPSA
---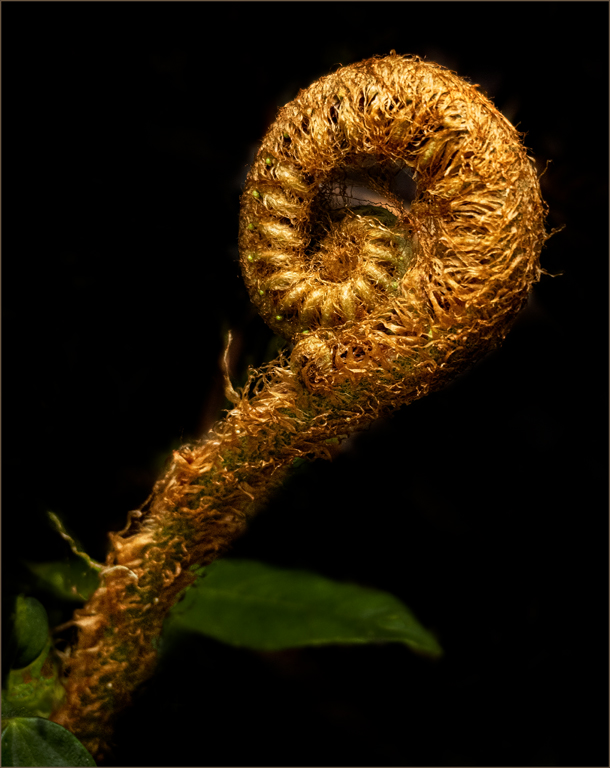 February 2021 - Fiddlehead Fern
Original
About the Image(s)
The image this month is a rainforest Fiddlehead Fern from Costa Rica.

f/8, 1/400 sec, iso 2000

70-300 mm lens mounted on 4/3 sensor

Focal length 300 mm



The image was cropped, basic adjustments in RAW. A vignette was added, and then the rest of the background was burned to create a black background. I tried leaving some of the messy detail from the background but did not like it. The leaves were left to give some balance near the bottom.


---
7 comments posted
---
---
---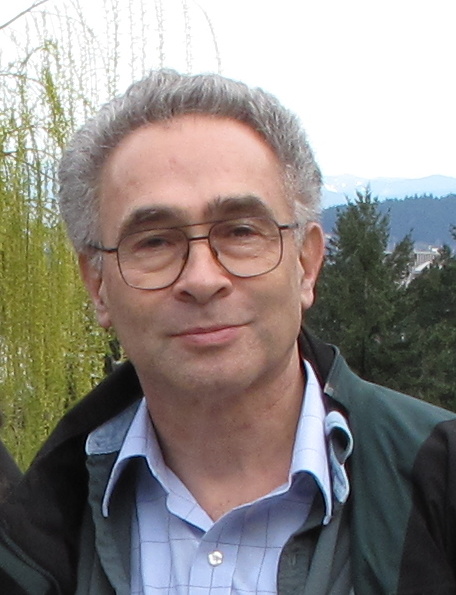 Stephen Levitas

(Group 32)
Nicely done. I am very fond of formal portraits against pure black. Eliminating the background makes this work, and leaving in a few leaves is a good touch.
I think the stem is a bit out of focus--could you have shot at f/11 and 1/200?
Is this an edible Fiddlehead? I have eaten Fiddleheads in the north, and they are a great delicacy. &nbsp Posted: 02/03/2021 23:39:15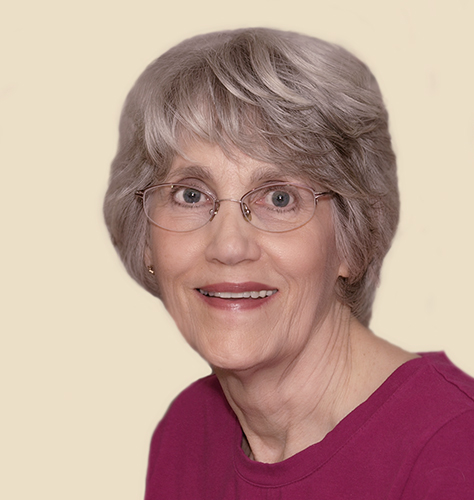 Candy Childrey
I do not know if it is an edible fiddlehead. There were many fiddleheads in Costa Rica. &nbsp Posted: 02/10/2021 13:28:44
---
---
---
Brenda Fishbaugh
Wow, just breathtaking! I thought it might be a ed caterpillar of some such insect. Great diagonal lines and wonderful color with the green and orange against black. What wonderful texture. An inspiration to us all! &nbsp Posted: 02/04/2021 21:26:01
---
---
---
Dean Ginther
Candy,
I like the golden color and the golden spiral, the fine detail, and the diagonal composition. I would say the subject itself is of moderate impact. &nbsp Posted: 02/05/2021 11:58:41
---
---
---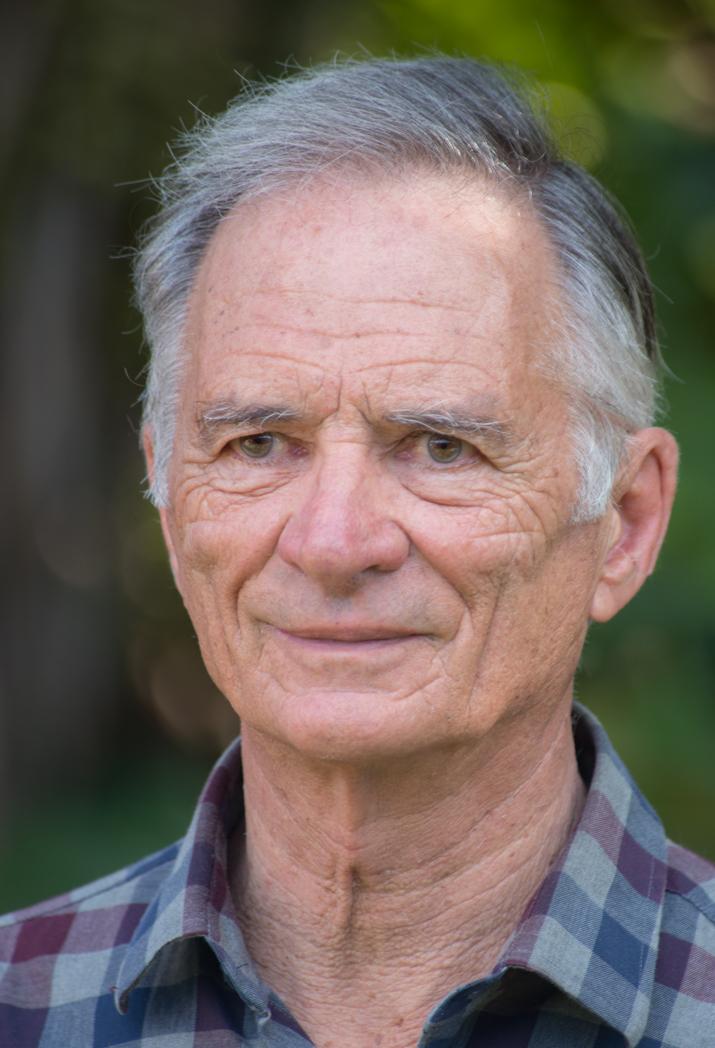 Geoffrey Wiggins
An unusual pic Candy and well treated. I like the leaf at the back and a good choice having it out of focus. The black background is all the rage these days and it has made it a pleasing shot. &nbsp Posted: 02/06/2021 18:59:01
---
---
---
Mervyn Hurwitz
The color and texture on the fern are lovely. And once again you have changed the background to create a clean, unencumbered appearance. The few leaves at the bottom provide a good base for the fern. &nbsp Posted: 02/12/2021 13:58:42
---
---
---
Jacob Wat
I love the color. The black ground really brings out the gold colors of the plants. It really enhances the image. I am unsure about the blur at the center of the spiral. I can't tell if that is background or plant. Beyond that I think it is perfect. &nbsp Posted: 02/17/2021 11:43:03
---
---
---
Please log in to post a comment