Brenda Fishbaugh
---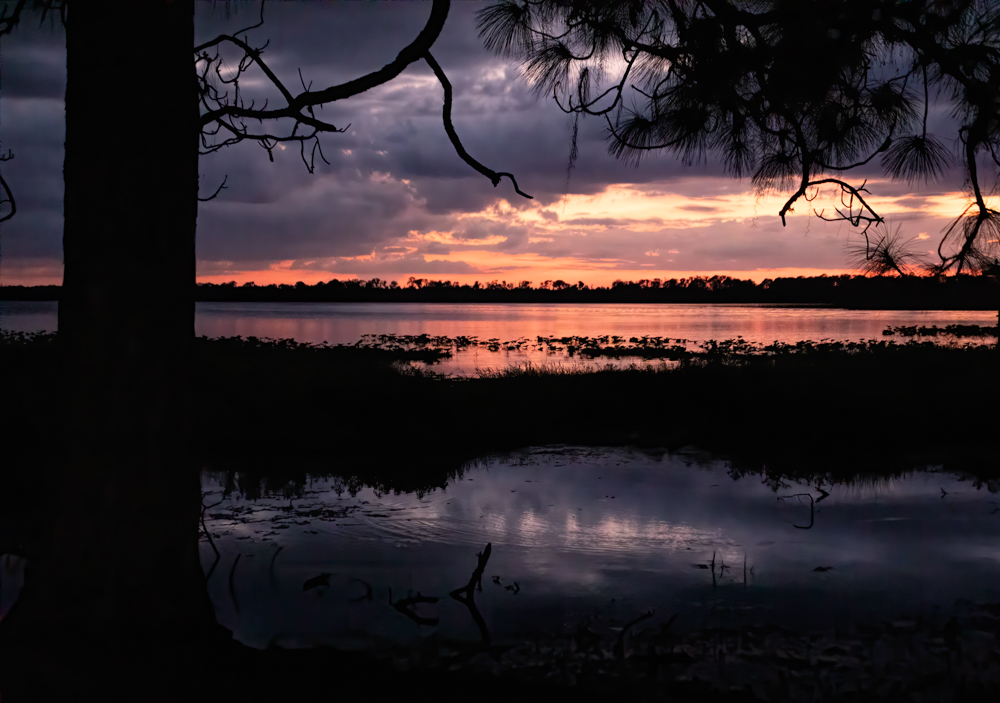 December 2019 - Sunset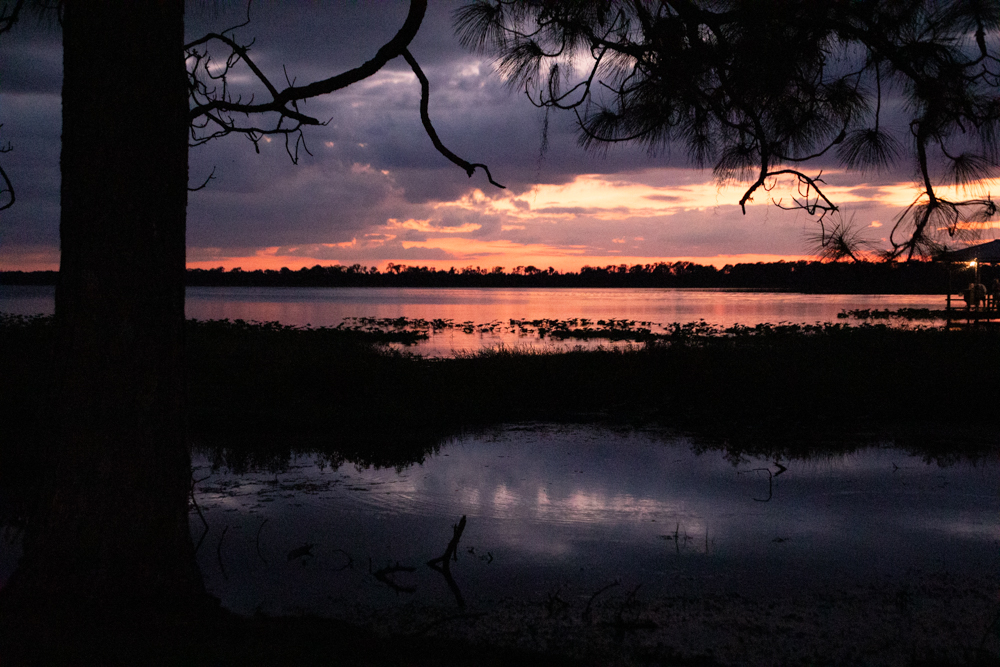 Original
About the Image(s)
This photo is a big experiment. I recently purchased the Canon 5D Mark IV, which is full frame and supposed to be good in poor light.

This is my first pic of the view by our new Snowbird home, in central Florida. I took some pix earlier during the sunset. As I was leaving, the sun was really down, but the sky was gorgeous. I ran my ISO all the way up, and then reduced my f/stop number and speed to let more light in.

The photo was incredibly noisy, as you can see by untouched original. I cropped in from the right to get rid of a light on a dock. And then I ran Topaz AI DeNoise, which is artificial intelligence software to remove the noise, which worked very well, without softening too much. I then used Topaz Clarity, to bring in a bit more color.

Of course, its not a winning photo, since it was handheld and at crap ISO and with not a great subject. But any thoughts with those limitations?
---
This round's discussion is now closed!
22 comments posted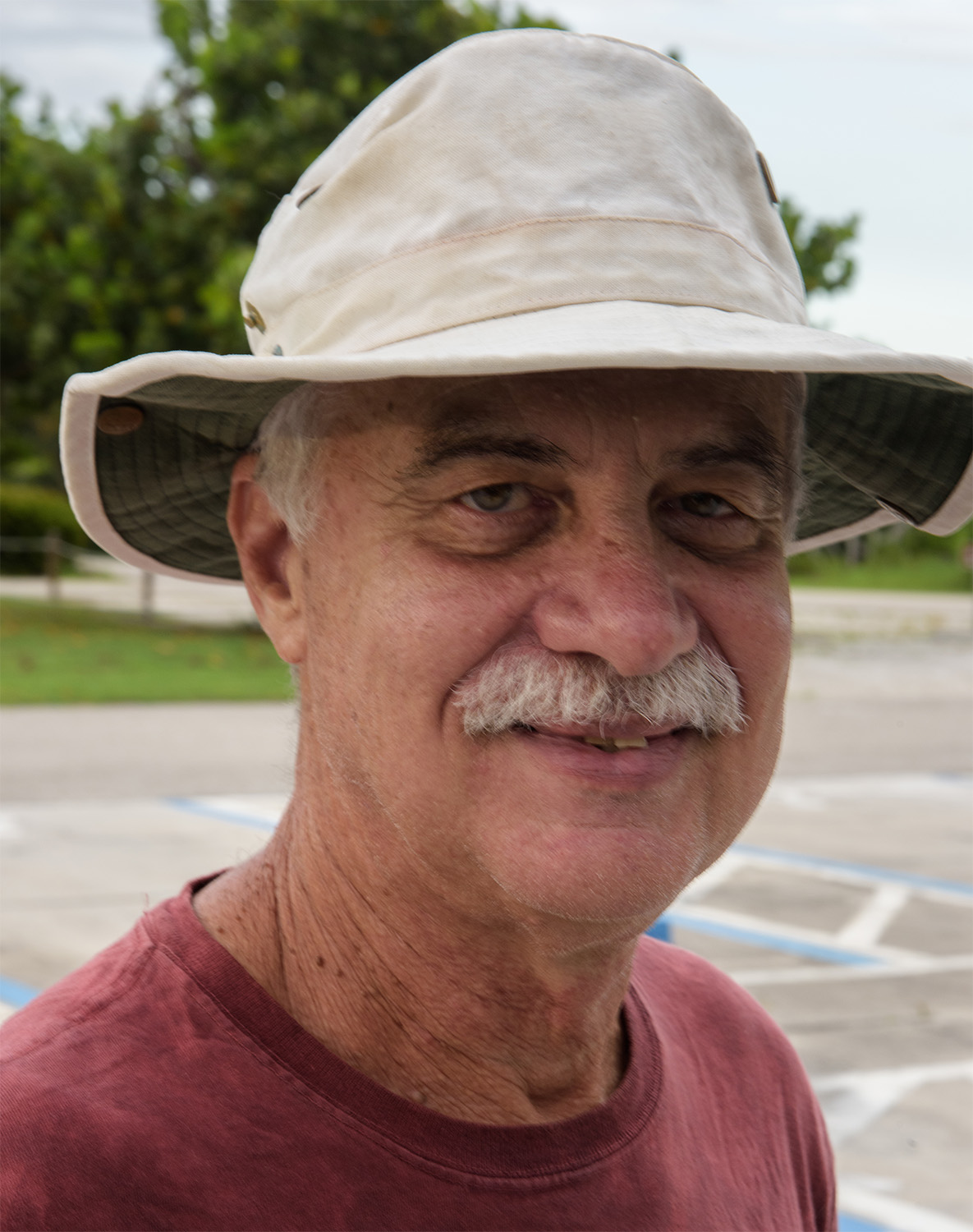 Larry Treadwell

(Groups 36 & 67)
This has lots of interest. The sky is lovely. There is a goo natural frame at the top. You have a foreground with detail and it all ties together well. I would consider cropping off the area on the left side including at least half of the big dark tree and serves only to chop up the scene. &nbsp Posted: 12/01/2019 14:01:35
Brenda Fishbaugh
I think your tree crop idea is a good one. I went back and forth on that and think I made a poor decision trying to keep it more a wider landscape. Thanks for stopping by! We love visitors!! &nbsp Posted: 12/01/2019 16:51:26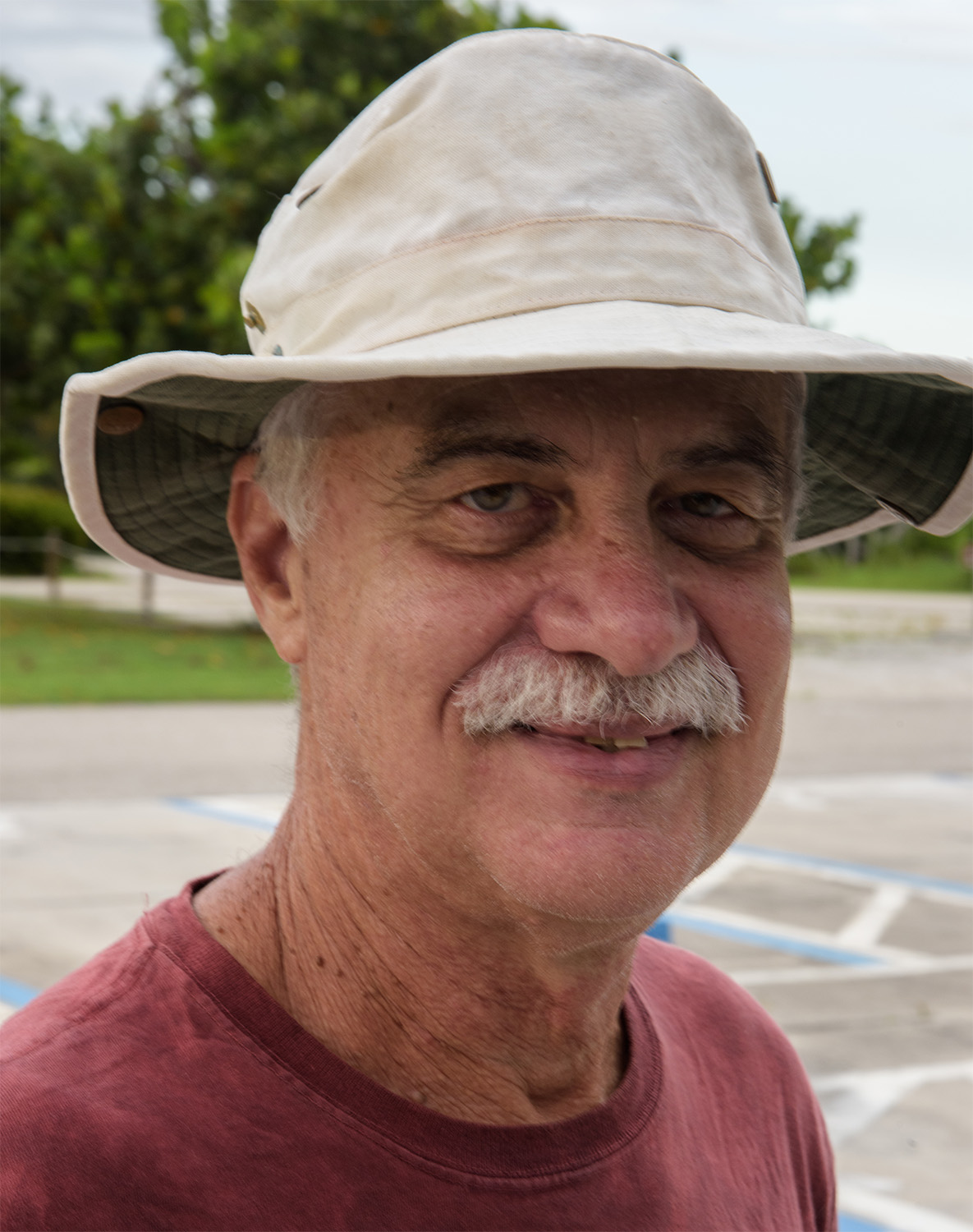 Larry Treadwell

(Groups 36 & 67)
Glad you like the idea. I think when it comes to cropping we too often fall into the trap of trying to save the whole thing (you know--keep all those pixels we paid for) or we fall for one of the standard size formats (8x10, 11x14, etc) When the image is displayed digitally, we are free to get it perfect, so why not. I recently read an article by some noted photographer who said that most of the time we can crop 1/2 of the foreground from most images and not even miss it. I have thought about that quite a bit over the last few months---it works more than you think.

If you send me an email address, I'd like to comment about your snow leopard shot, I just saw it tonight. treadwl@comcast.net

Anyway---you still have a great image. &nbsp Posted: 12/01/2019 19:45:21
Brenda Fishbaugh
&nbsp Posted: 12/02/2019 19:59:38
---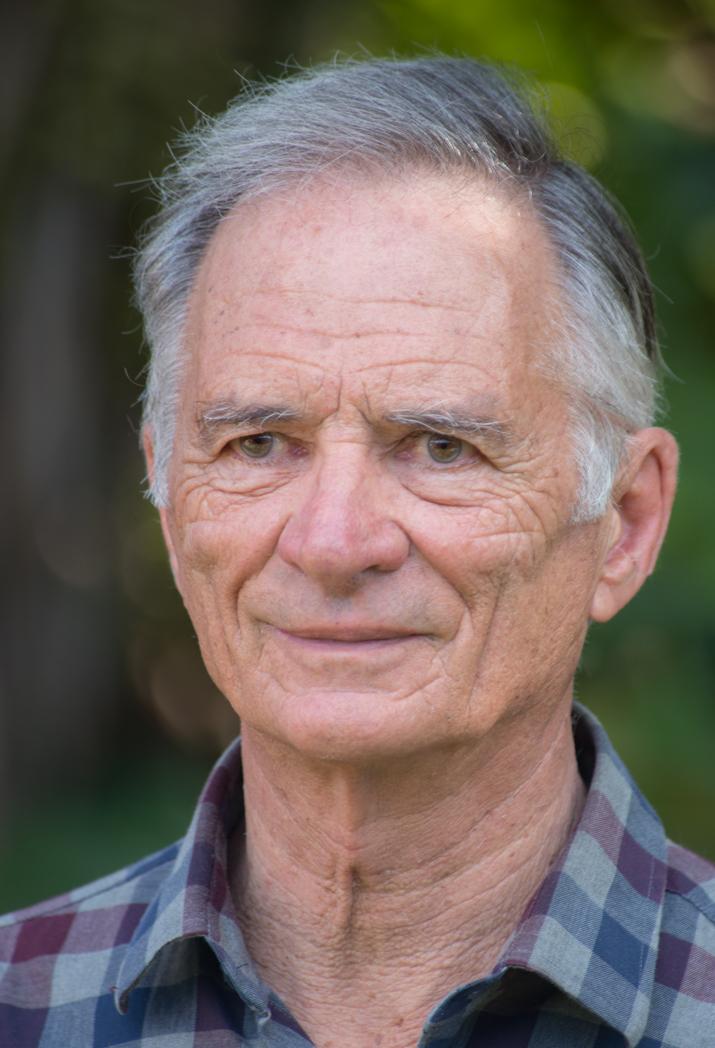 Geoffrey Wiggins
The colours are great Brenda, I like the reflections. I agree that cropping the tree would be a good idea. &nbsp Posted: 12/01/2019 21:40:07
---
Brenda Fishbaugh
---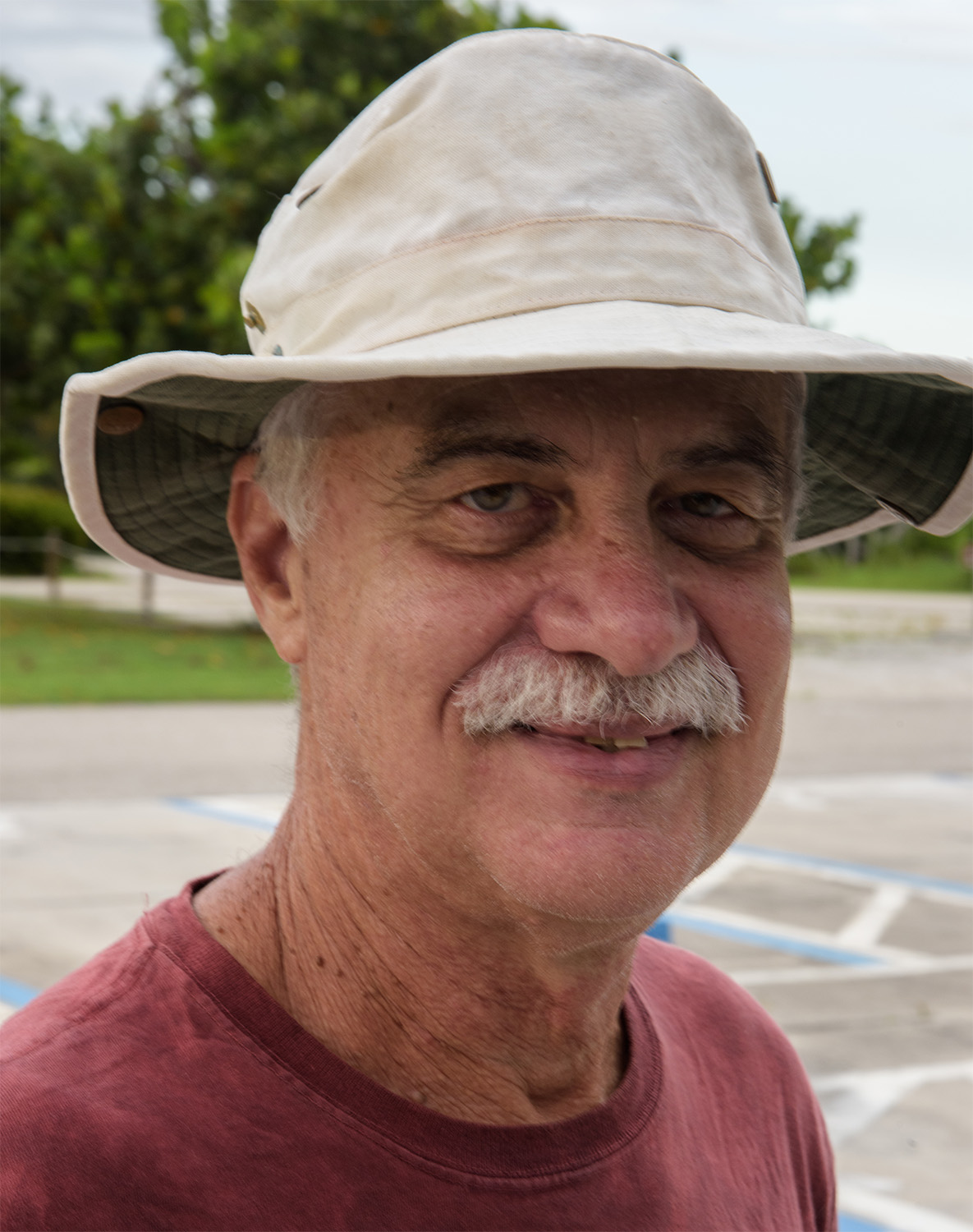 Larry Treadwell

(Groups 36 & 67)
Brenda Fishbaugh
Thanks for all the input! Below--I've now added the stroke that Candy suggested. I've added the crop you suggested, as well as cropping my tree down to move my horizon off the center. I've not changed the tone--you had suggested deepening the colors more. Do you think that's my next step? I think its vastly improved! Thanks again! &nbsp Posted: 12/25/2019 09:10:18
---
Mervyn Hurwitz
This is a well composed and well seen landscape, with great colors seen after the sun has set. So often we put away our cameras after sunset and miss great shots like this.
The sky to the left of the tree really bothers me and so I agree with Larry's crop to use the tree as the left hand frame. &nbsp Posted: 12/10/2019 08:28:37
Brenda Fishbaugh
Thanks, Mervyn! I wasn't sure how to handle the tree situation, and now I know! &nbsp Posted: 12/10/2019 08:32:41
---
Pierre Williot
Serene scene. Lovely and relaxing. Nice color palette. As for the cropping, I prefer seeing the image with the single hole tree on the left.
Wonderful capture. &nbsp Posted: 12/14/2019 10:53:42
---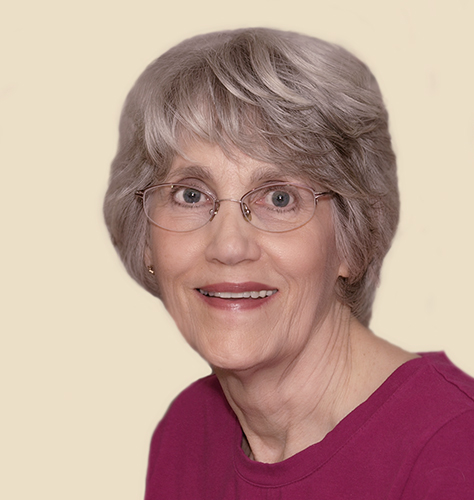 Candy Childrey
Brenda, beautiful colors, and I agree with Larry's crop. The tree across the top and foreground frame the image nicely. I do feel that a stroke is needed to define the edge of the image and set it off from the background. &nbsp Posted: 12/14/2019 14:56:37
Brenda Fishbaugh
Thanks for all the input! Below--I've now added the stroke that Candy suggested (thanks for the directions, Candy! Is it too light a color? It doesn't really show up on the light gray background here). I've added the crop Larry suggested, as well as cropping my tree down to move my horizon off the center. I've not changed the tone--Larry suggested deepening the colors more. Do you think that's my next step? I think its vastly improved! &nbsp Posted: 12/25/2019 09:11:07
---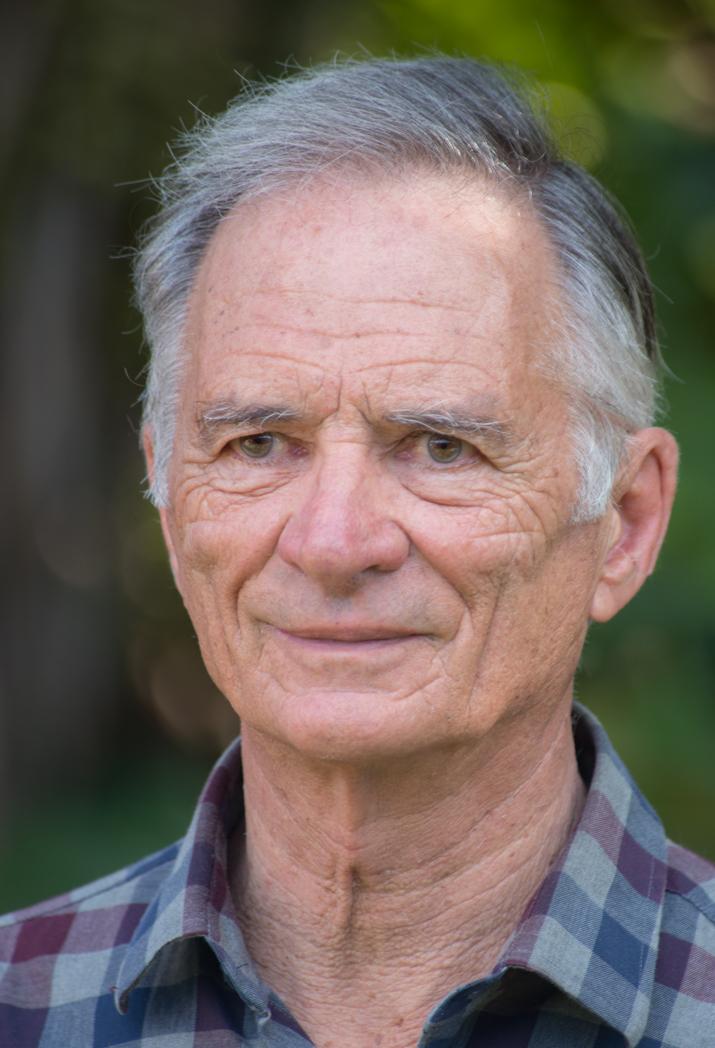 Geoffrey Wiggins
Brenda the colours make the image live. I do like the lighting in the foreground. The rest has been said, a little cropping in the right areas would really lift the pic. Good on you. &nbsp Posted: 12/15/2019 05:28:01
Brenda Fishbaugh
Thanks so much! I'd love it if you'd take a look at my new crop and see if you think I've improved it. &nbsp Posted: 12/25/2019 09:12:00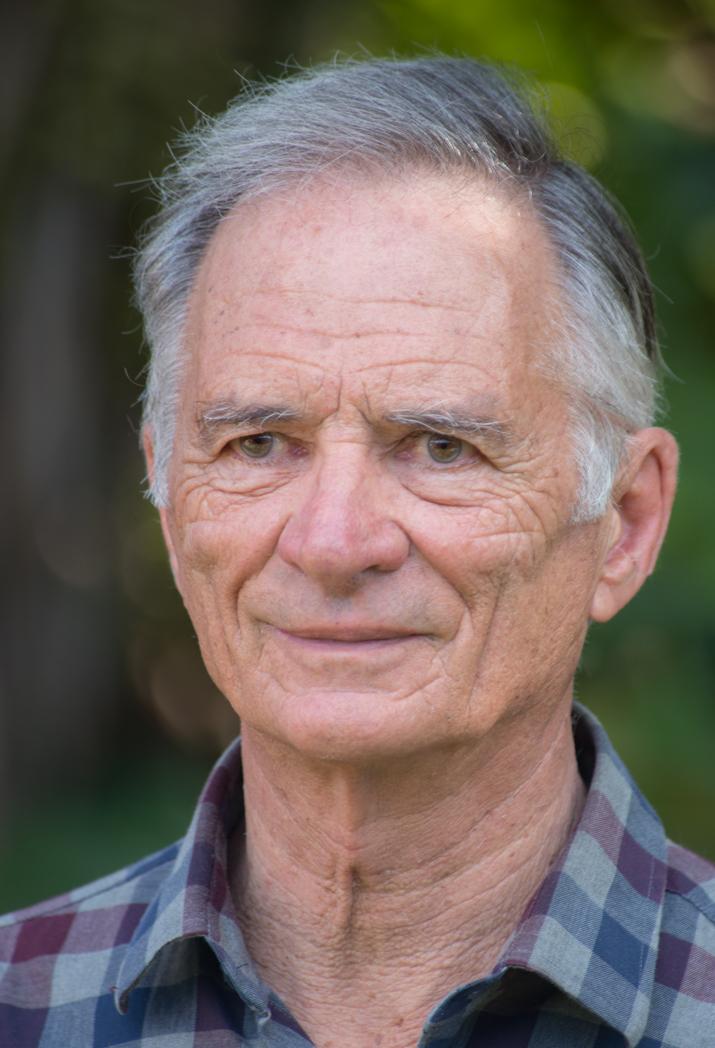 Geoffrey Wiggins
Much improved Brenda, I personally would crop a little of the black off the bottom leaving just a little of the black. I would get rid of the stick in the water bottom left of centre. Only my thoughts Brenda. Keep enjoying Florida, we are going through our hottest period on history, Have a great Christmas regards Geoff &nbsp Posted: 12/25/2019 12:17:10
Brenda Fishbaugh
Thanks, Geoffrey! I think both ideas are great, I'll wait to see if anyone else chimes in with more ideas for my final edit. Thanks for taking another look! &nbsp Posted: 12/25/2019 19:42:35
---
Jacob Wat
The colors are really nice. I agree with what everyone else has said though that the cropping would enhance the photo more. I agree with Larry's crop. &nbsp Posted: 12/22/2019 20:12:09
Brenda Fishbaugh
I'd love it if you'd check out my new crop below. The tree is cropped on the left, and I moved my horizon line. Thoughts? Thanks in advance! &nbsp Posted: 12/25/2019 09:14:48
---
Brenda Fishbaugh
Thanks for all the input! I've now added the stroke that Candy suggested (thanks for the directions, Candy! Is it too light a color?). I've added the crop Larry suggested, as well as cropping my tree down to move my horizon off the center. I've not changed the tone--Larry suggested deepening the colors more. Do you think that's my next step? I think its vastly improved! &nbsp
Posted: 12/25/2019 09:08:46
Mervyn Hurwitz
Your final image is a great improvement. I think this image accentuates the value gained from all the comments by members in the group. I often find that when I am working on an image for some time, I tend to miss some obvious flaws which are easy to correct.
&nbsp Posted: 12/25/2019 12:41:44
Brenda Fishbaugh
Yes, I agree it was a group project, which is the whole idea of Digital Dialogue. Thanks for your thoughts and look forward to seeing you soon! &nbsp Posted: 12/25/2019 19:43:37
---