Richard Matheny
---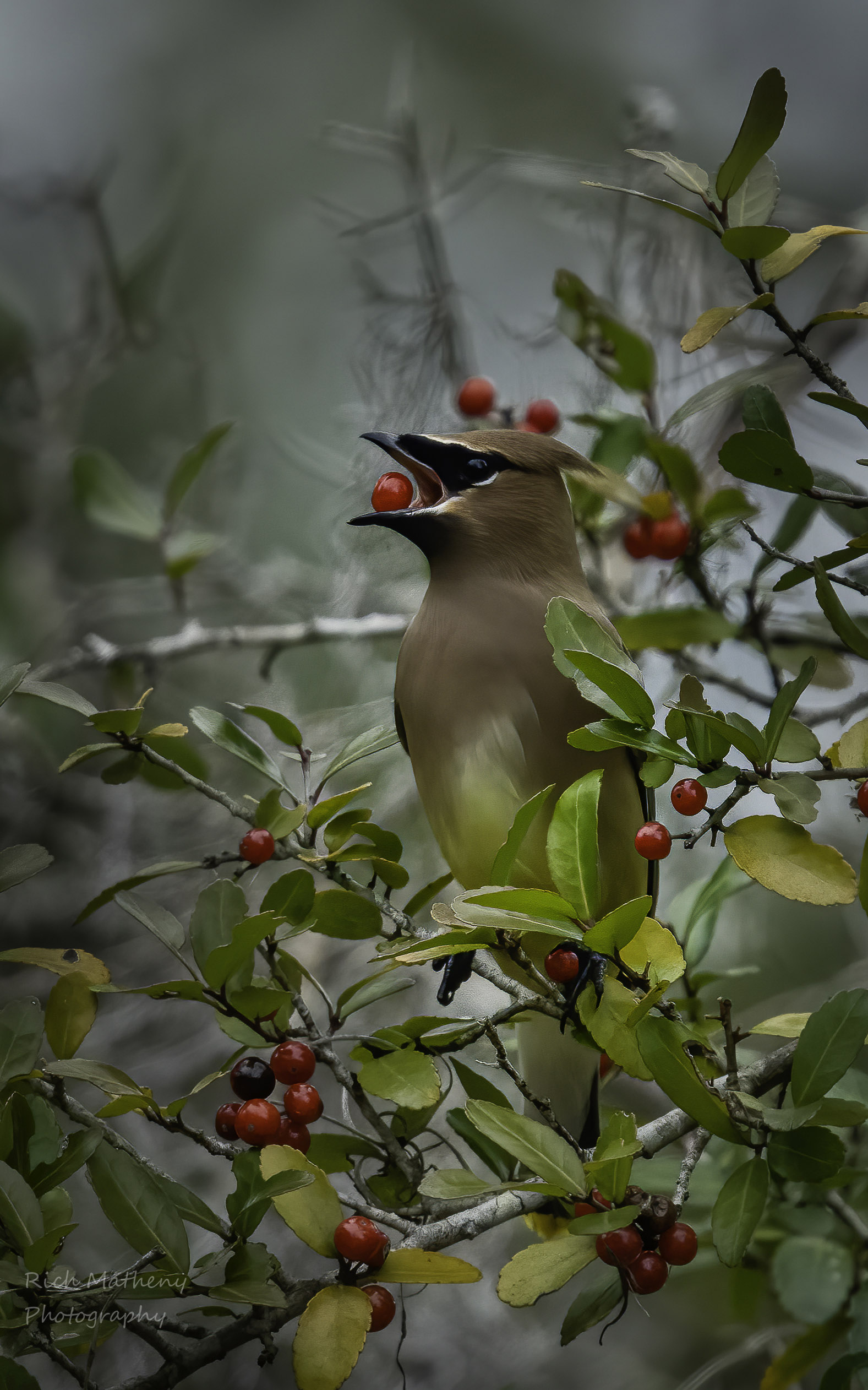 February 2021 - Cedar Waxwing
Original
About the Image(s)
The Cedar Waxwing has always been one of my favorite birds to watch during the fall migration but catching them in a good location may be the toughest thing for a photographer. I see lots of them but usually in a tall tree with nothing for a good background or in the Cedar trees and never had great luck with that. Eve Eating The berries on some of the Palm trees and that can be pretty ugly. On this day I was out driving around doing nothing but enjoying the day looking for something that was maybe picture worthy. At the entrance of the Pinckney National Park next to the parking lot is a stand of Myrtle Leaf Holly bushes loaded with those bright red berries and a lot of birds after the berries. Lots of traffic and I was afraid they would be scared away by all the commotion. I was able to pull the car about 1./2 way off the road and position it for what I thought would be the best angle and line of sight to the birds. There were a couple dozen Waxwing flying in and out of the bush along with a few other species, It took them about a 1/2 hour or so to clean up most of the berries. It was late in the afternoon and the sun was still pretty but from the side a little and producing this nice mist filled woods. . Grabbed a bean bag The D500 Nikon with the Nikon 300 PF lens and 1.4 converter started firing away. I was surprised that I was able to restart the car and reposition for a little better look without scaring them away. I ended up cropping to a 16x10 image to get what I wanted and I under some fouls would have cropped into maybe 8x10 and that would be fine. In this case I thought the environment with that surreal mist and bright red berries was almost as powerful as the Waxwing itself so I kept some to help tell the story.
My camera settings were manual mode. 1/500 sec, ISO1250 at f5.6
In post processing with Lightroom I used the Black and White sliders to the minus side and decreased the Highlight slider as well. Used the Green Saturation and Luminance shift to tone down some of the green folliage,I used the radial filter to help highlight the bird and the area around it, the last thing was to add just a little vignette darkness to the corners to help direct the eye to the Bird.
---
4 comments posted
---
---
---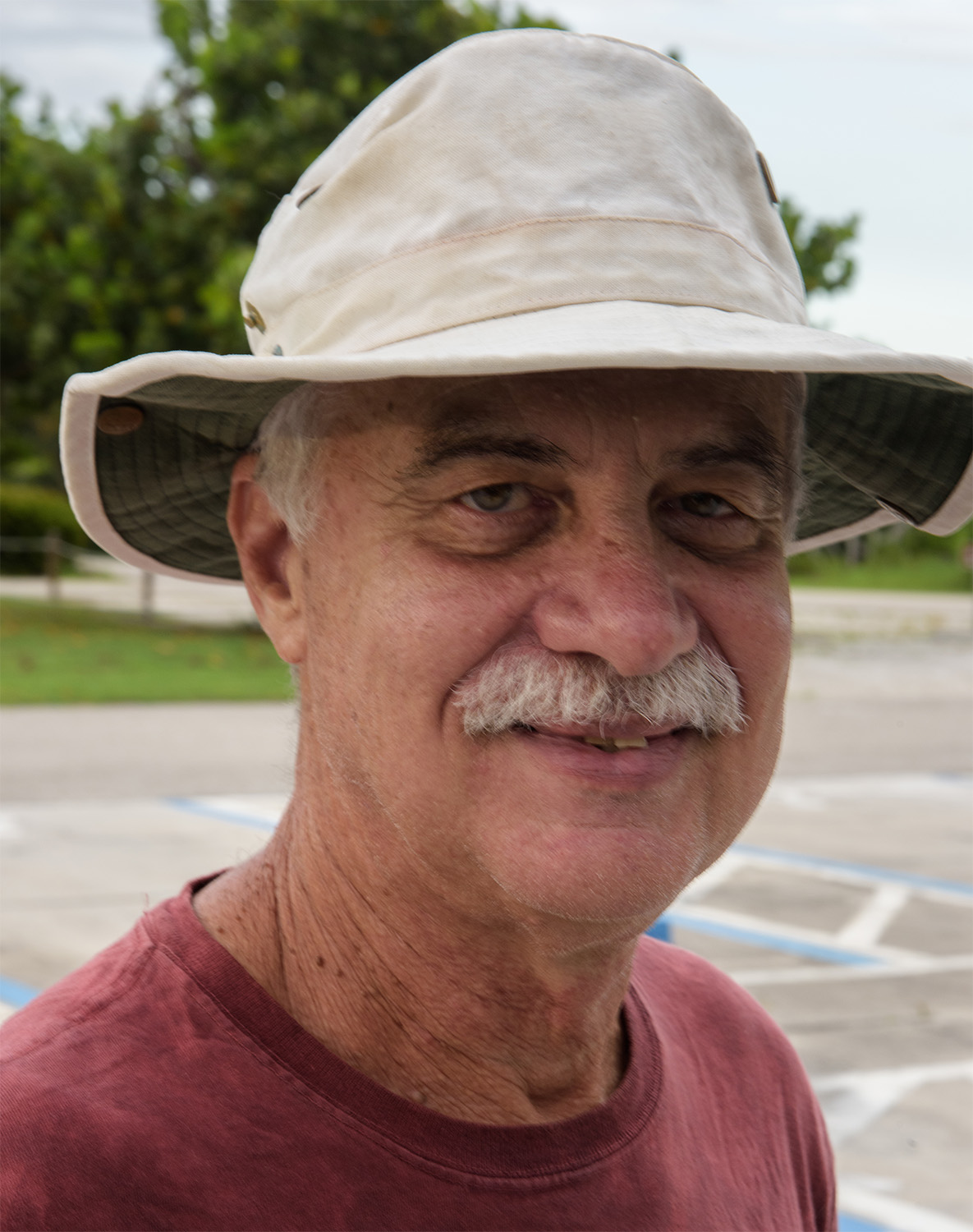 Larry Treadwell
I love the beauty of cedar waxwings, so elegant. Like you I rarely can get close to them so i am quite interested in your image. First I think that flipping the image actually works well. facing to the left the berry becomes more dominate and adds strength to the image. The cropped composition sets off the bird quite nicely as well.

I do have several questions. First on the bird's breast there seems to be multiple cloned (?) yellowish areas. At a 1/500 they should not be motion blur so I'm wondering what caused them? I'm also wondering about the lack of detail in the bird's breast, it just looks so smooth. While part of this might be due to the ISO I'm wondering what produced this effect?
&nbsp Posted: 02/04/2021 15:54:02
---
---
---
Bud Ralston
Hi Richard: I have been trying to get a picture of the cedar waxwing for years. They just don't stay around here very much. I love your capture with the bird's mouth about to close on a berry. I agree with Larry that it was a good idea to flip the bird. Your 300PF had the foreground berries nailed sharp, but at f/5.6 I don't think the depth of field covered the whole bird. It appears the lack of feather detail in the breast may be due to noise removal. I recognize it because my library is filled with many such shots. Nonetheless, if you were to print it small on metal and hang it on the wall, it would be a great cedar waxwing shot. &nbsp Posted: 02/04/2021 18:48:24
---
---
---
David Kepley
I sure don't have a cedar waxwing in my portfolio, so kudos to you!! The head and eye of the bird a tack sharp and so is the berry he is about to swallow! You've captured a terrific moment. I also like that you have reversed the image from the original. for some reason having the bird face left works better for me.

Areas for improvement: I am not sure what the yellowish blur on the bird's lower breast is? Is it a leaf that was blowing? But you shot it at 1/1250, which should be plenty fast to eliminate motion blur. There is a branch just behind the middle of the bird that is horizontal to the frame. To my eye it is too brigh. you can easily tone it down in LR or PS. The same might be said of teh branch taht the bird is perched on. Darken slightly. &nbsp Posted: 02/08/2021 14:01:21
---
---
---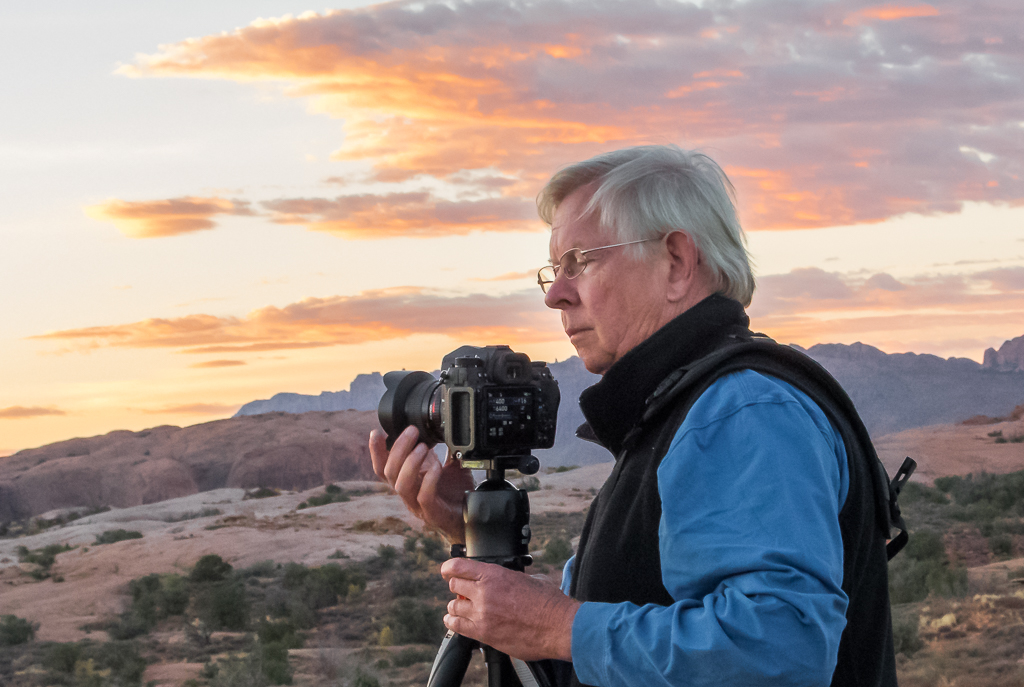 Michael Weatherford
Hey Richard, a great image of one of our most interesting birds. That's a terrific pose! Seems to me the 10x16 frame puts the bird a little too low in the image. Maybe the 8x10 would work a little better. You might get a little more feather detail by using the adjustment brush to selectively sharpen and add clarity. Also enhance the iris a bit to show more eye reflections. &nbsp Posted: 02/17/2021 14:33:11
---
---
---
Please log in to post a comment