Todd Grivetti
---
October 2020 - Chriastine Falls
About the Image(s)
Christine Falls
Camera: Canon 6D MII, Tamron 10-24 mm at 24 mm
Settings: Manual mode, manual focus ISO 250, tV 1/125, f/4.5.

Deion: Christine Falls is one of several roadside waterfalls in Mt. Rainier National Park. This was on my bucket list for our recent trip and was my first set of falls to capture. I am struck by the beauty of the falls and the rock bridge it flows under.

Technique: short hike to the observation platform. Set up on my Manfrotto tripod for better stability.
I captured several images from various POVs, and focal lengths to capture various.

Post production: Utilizing LR, I went to my presets and chose my Fallriver preset. I did crop this down slightly to bring in the edges on both left/right isolating the falls and bridge in the center with the darker foliage on the edges. I could bring down the top edge a little more to remove the tree in the upper left as I see this a distraction and would like to get everyone's opinion as well.


---
4 comments posted
---
---
---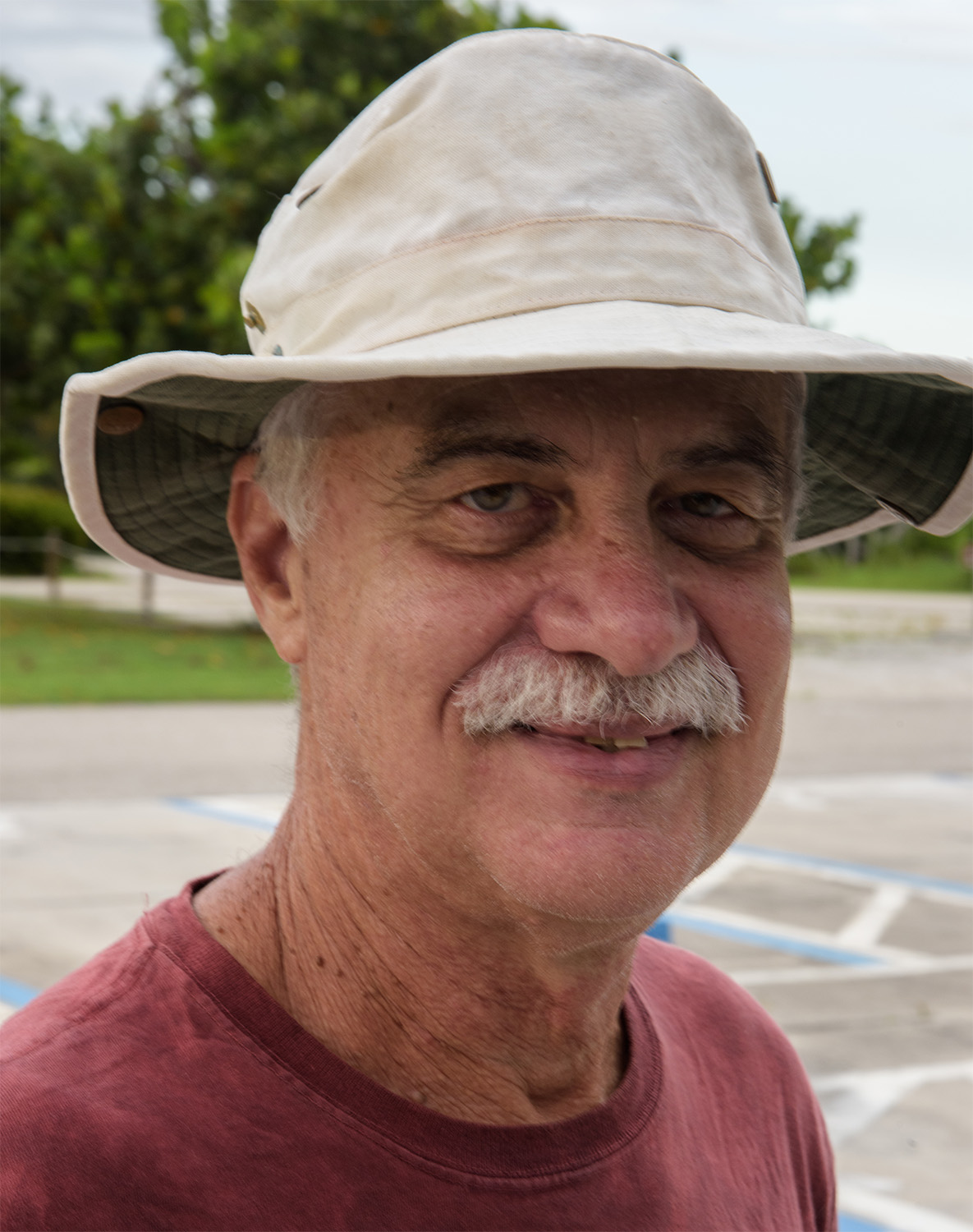 Larry Treadwell
'Todd The scene is magnificent and I feel you found a perfect composition. Shooting from a observation platform is generally a good choice. That said, I always find a way to walk off the beaten path looking for something everyone else does not have. Did you do any bushwhacking??? As for this image, first I think it is a bit dark. Almost looks like it was taken in moonlight. The other thing seems to be that the image is just soft. I noted it is only 139KB and that is pretty small. You are allowed up to anything under 1MB so this could be a larger file. Shooting at 24mm you should reach infinity under 20 feet from the lens so this should be a lot sharper. If you wanted that 1/125 second shutter then raise that ISO to 400 your camera should handle that fine and increase the aperture to 8 it would be closer to a sweet spot on a lens. &nbsp Posted: 10/12/2020 13:06:15
---
---
---
Todd Grivetti
Thanks Larry for the tips. I have uploaded the image again and made some adjustments to it. In lightened it up and attached it at just 1mb. I was using a newer camera. The Canon 6D MII was a rental and full frame, so definitely getting to know the camera was my other learning curve. Using my 10-24 Tamron with created some vignetting I had to overcome. I am hopeful this version is better or more pleasing. &nbsp
Posted: 10/12/2020 18:20:04
---
---
---
Thorro Jones

(Groups 24 & 97)
Todd what a wonderful waterfall to photograph. I will have to add it to my bucket list. I think your updated photo looks better as the original review pictures was too dark. However, the photo still looks blurry. Was it windy the day you took the picture? Why did you choose 1/125 shutter speed for this photo? I believe that 1/300 second is the minimum shutter speed setting to ensure the tree leaves are not blurry in landscape photos. You used a lower aperture f4.5 which could also be the reason for the blurry foreground and midground. I l do love how the line created by the right-side shore and rocks leads your eyes up to the waterfall. It was the first thing I noticed in the photo. You cropped the photo to have the waterfall centered in the photo. I think cropping the photo (left side) and offsetting the waterfall creates a more dynamic photo. See attached photo where I tried sharpening and cropping the image in Lightroom. &nbsp
Posted: 10/16/2020 12:14:16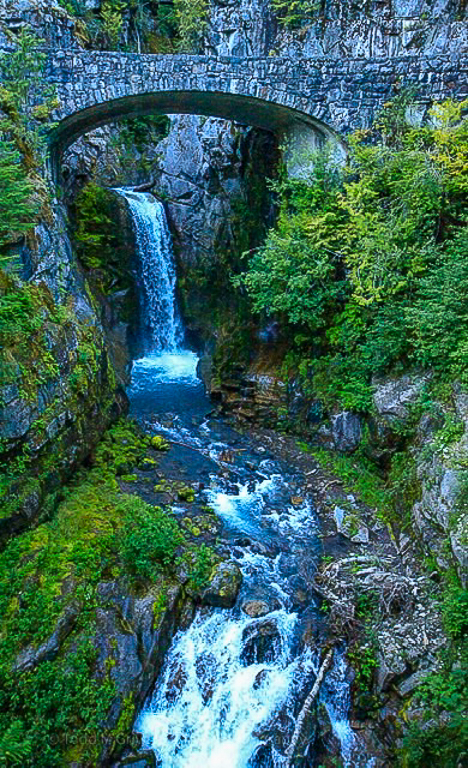 ---
---
---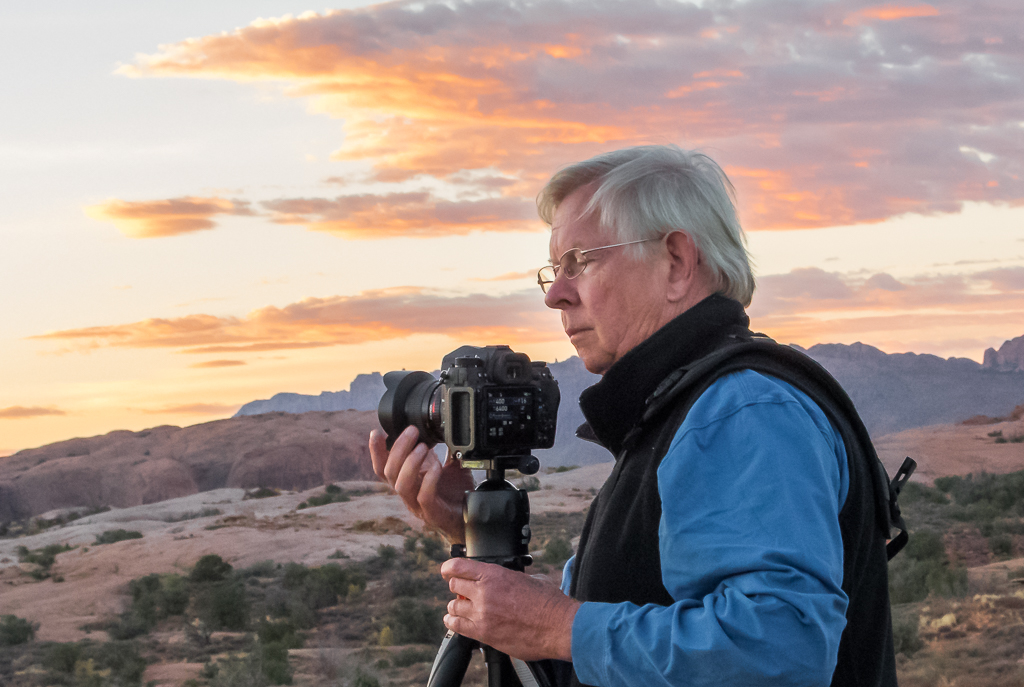 Michael Weatherford
Hi Todd, a beautiful waterfall for sure. Yes I agree the image is dark. I like placing the waterfall a little off center. It might be just my eyes, but the bridge does not look level, and to me it makes the image a little off balance. I would try leveling the bridge - easy to do in LR. Thanks for posting this one. &nbsp Posted: 10/19/2020 18:29:00
---
---
---
Please log in to post a comment