Michael Weatherford
---
August 2020 - Great Kiskadee
Original
About the Image(s)
This is a Great Kiskadee, A very wet Great Kiskadee. I encountered this bird in Costa Rica at a roadside fruit stand about half way between San Jose and Sarapiqui. The owner had put out a feeding station for the birds. It was raining – it rains a lot there in February. The bird looked up at me and its expression made me feel a bit sorry for it. This photo is crying out for a caption.

Pentax K-3; 300mm; 1/320; f5.6; ISO 400.

Initial processing in Lightroom Classic: cropped a lot (I suspect I cropped too much, but did not want to show the feeder – what do you think?). Sharpened. Secondary processing in Luminar 4 to bring out detail.
---
3 comments posted
Richard Matheny
All I can think of Michael, is poor little wet bird. I saw a lot of these guys when I visited Costa Rica. They are very loud and keep repeating that name; "Kis-ka-dee" so that makes identification easy. What I am seeing is a wet bird and you have left me guessing at to the rest of the story. It's my thing, but I like some of the bird's environment included to help the story line. I took the liberty to crop your image a little differently to include the Kiskadee's surroundings. I also highlighted the bird a little and toned down the brightness of the banana some. I also left his buddy in the image. I don't think he is a distraction because of his dull color but maybe adds a little extra to the story. I would be interested in what your honest opinion is with the change.
By the way I had another trip planed back to costa Rica this fall but that is not going to happen now. Bummer, I love that country for wildlife. &nbsp
Posted: 08/03/2020 13:41:04
---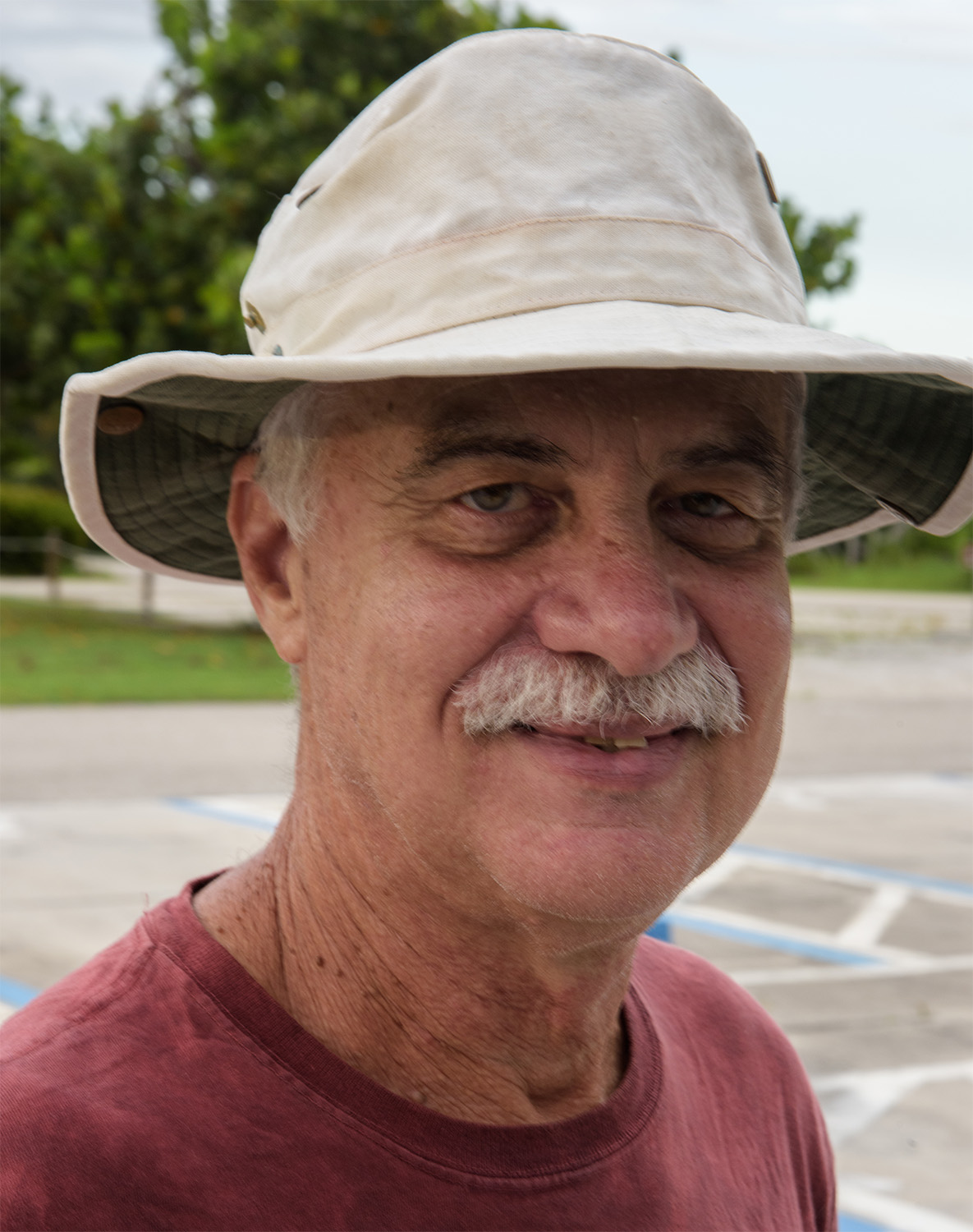 Larry Treadwell
The very wet bird looks sooooooo pathetic that it is almost endearing. Even the tilt to the head adds to sad appearance.
What you display is sharp and crisp with a generally pleasing background so the image has curb appeal for sure.
However when I view the original I do understand the crop as you are trying to clean up the clutter. As displayed you might clone out the white/grey patch in the upper left because its brightness detracts from the final image.
Usually with birds it is best to crop tight (in this case eliminate the legs) rather than chop them off mid leg. The rule (which can be broken) suggests that even if the feet do not show you should include the space where they should be. In this case it is why the bird feels chopped off. Generally in nature photography is is best to eliminate man made elements like the square cut beam the birds are sitting on.
I think you did a great job in turning a messy original into a satisfactory finished product. Cropping even tighter would have made it still better. I'd be interesting in knowing how you feel about the tighter crop. &nbsp
Posted: 08/04/2020 14:21:17
---
Todd Grivetti
Gotta love this shot. Rain soaked, it makes we want to use Larry's LensCoat for him - LOL..

Even with you crop, you have captured a very sharp image. The poor little thing definitely looks defeated and you have captured that nicely. You have even managed to capture the rain drop in the background with just the right Bokah. Subtle background and the shadows are well adjusted to allow the colors of the Kiskadee to stand out. Your cropping of the stump/stand is well done. It brings out the bird better and isn't a distraction. &nbsp Posted: 08/05/2020 00:02:02
---
Please log in to post a comment