Todd Grivetti
---
June 2020 - Lamar Valley Sunrise
About the Image(s)
Canon EOS T6
Canon EF-S 18-55 mm f/3.5-6.5 IS II @ 21 mm Focal Length
ISO 200, f/8.0, Exp.time 1/90 sec.
Handheld

One of a few early mornings in Yellowstone National Park to try and spot the Lamar Valley Wolf pack. Sunrise was splendid and I captured 7 images that are merged into this panoramic. This was about an hour drive from our campground over at Madison. We stopped to use the scope to see if we could see the wolves on the valley below. Capturing the moment of the sun peaking over the horizon was truly fun and one my goals was to capture sunstars without utilizing a star filter. Needless to say we did not see any wolves on this morning or in the Lamar Valley area.

Post - Merged 7 photos together using LR. Then, adjusted using the sliders. Utilized Adobe Landscape vs my camera preset Landscape mode. Adjusted lighting sliders mostly with increased shadows, decreased highlights, increased whites, exposure and decreased blacks. I also used the Linear Gradient sliders to isolate some sharpness to the foreground and added some highlights and lightened the shadows.

---
This round's discussion is now closed!
12 comments posted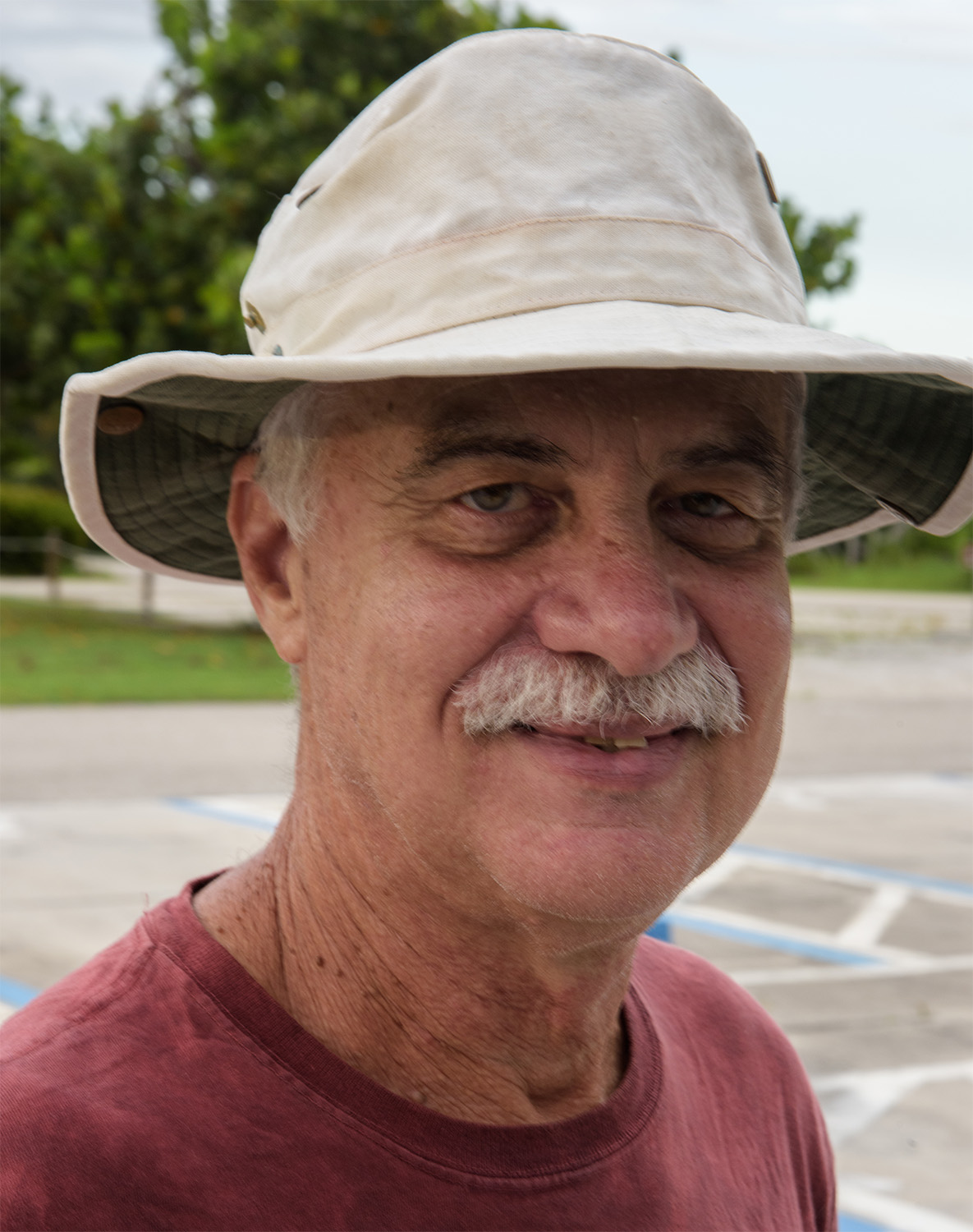 Larry Treadwell
You got a great shot of the valley at sunrise. I'm going to guess that you shot these vertically???? You said you wanted to get the sunstar and you did manage to catch that quite well. You can greatly increase the impact of the sunstar by closing down the lens even more. Shooting at f16 usually makes the star really pop.

I feel the sun and the valley are the stars of the show so I would crop at least 1/2 of that blank sky that is doing you no favors. &nbsp Posted: 06/07/2020 18:20:51
Todd Grivetti
I feel that with all the suggestions and renditions, we have collectively made a good image. &nbsp Posted: 06/20/2020 07:51:53
---
Mark Winter
Hi Todd,
Sunrises are always nice items to shoot. I beautiful place to shoot. I'm always bummed when I go to do a sunrise or sunset and there are no clouds :-), but Mother Nature knows best. I played a little with it and moved the sun off center more and focused on the left side of the image. I liked the diagonal lines. I also added a little texture and clarity. &nbsp
Posted: 06/08/2020 13:31:53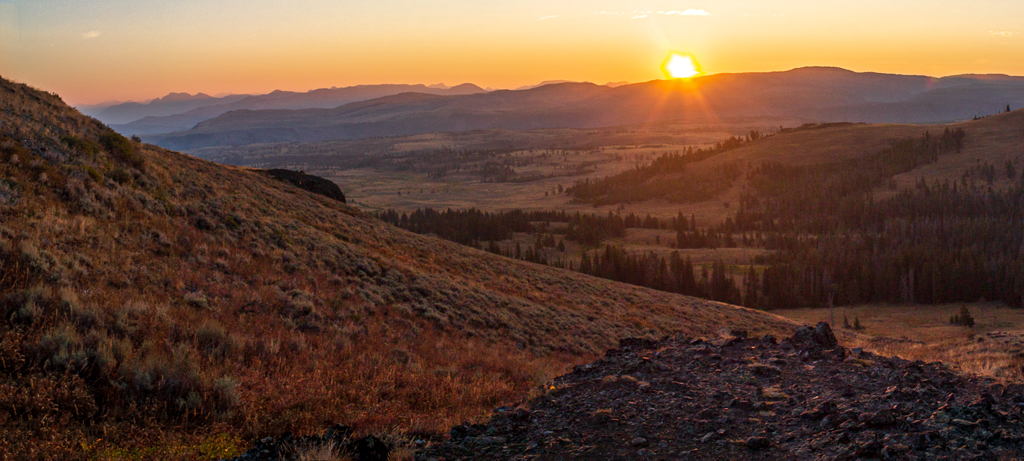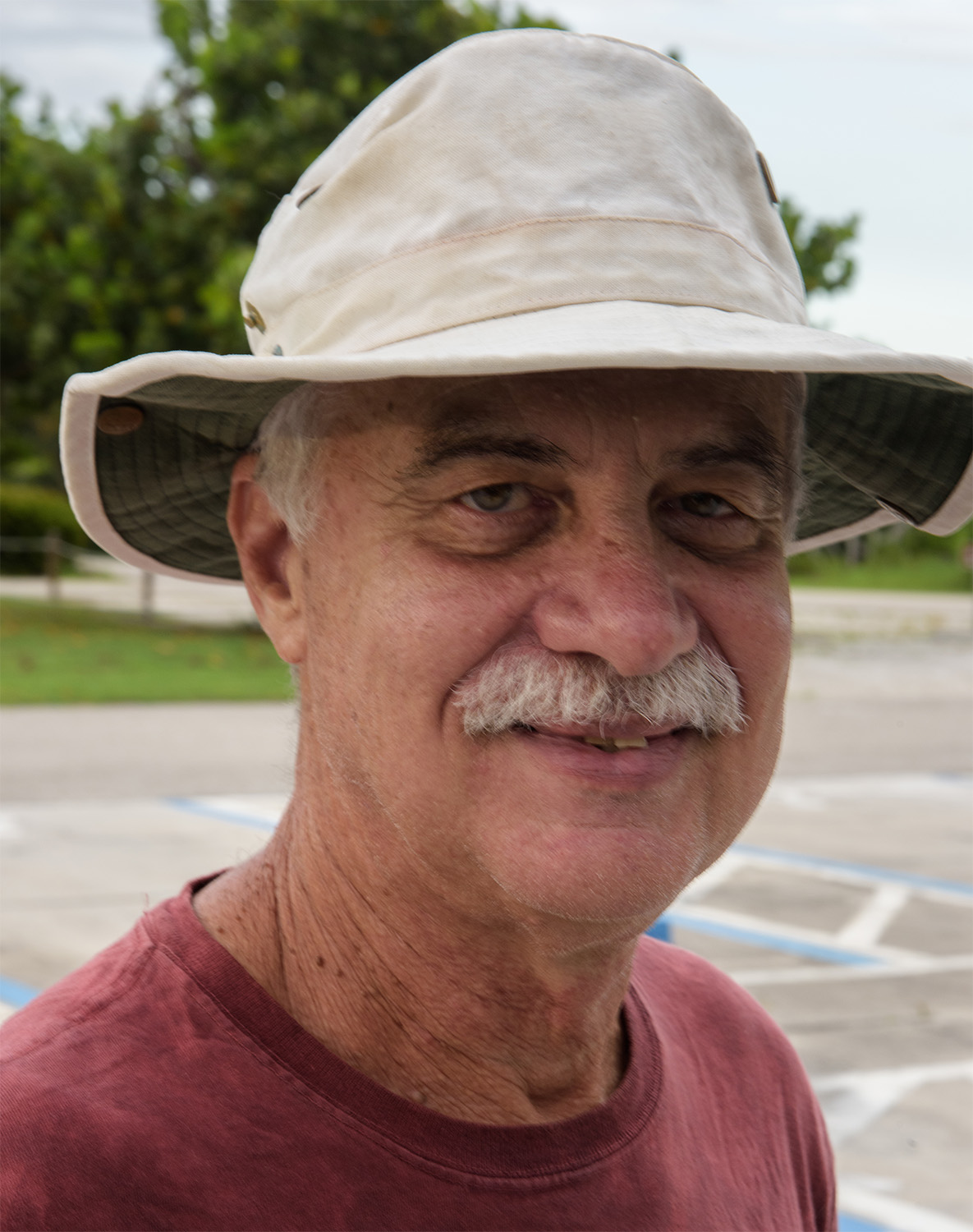 Larry Treadwell
Hi Todd

I thought about changing the crop to move the sun either left or right and out of the center. Now I see I should have done it.

Good job!


&nbsp Posted: 06/10/2020 07:31:38
Todd Grivetti
Hey Mark,

I like this version as well. Adding the hint of texture was a good idea. I don't use it much as I do clarity in LR, but this adds the right amount of detail. The cropped image with the sun off center looks good as well and doesn't make it a "center point".... &nbsp Posted: 06/20/2020 07:31:52
---
Madhusudhan Srinivasan
Wow! That is one colorful sunrise and valley view. I believe you stopped at the right spot to get this diagonal lines intersecting each other. Looks very nice.
I liked the version from Mark much more.
&nbsp Posted: 06/09/2020 22:40:49
Todd Grivetti
Thanks much Madu. Right time, right place. One of my favorites as well. I am think of doing a 2021 calendar of nothing but sunrises. This just might be in the running for September. &nbsp Posted: 06/20/2020 07:33:42
---
Richard Matheny
Love sunrises and sunsets. I also hate it when the sky adds nothing to the image. That means the foreground and middleground have to do all the work. This is wonderful landscape but I agree with Marks cropping and the moving the sun to the right. I also took the liberty to make a couple of adjustment. When I first looked at the image I was drawn to the rocks in the foreground thinking it was part of a parking area. After viewing it a few times I think maybe it is not what I thought but I still found myself being drawn to it. So I cropped it a little more and added some contrast with the tone curve tool. &nbsp
Posted: 06/12/2020 18:56:46
Todd Grivetti
Hi Richard,

WOW! a Definite improvement, so I went back and made these modifications as well. I definitely like the sky cropped down furhter as well, as when I reviewed it again, the blue on either side became distracting, so now with just a hint of blue, the focus becomes more on the center.

The leading lines horizontally become more prominent from left to right and the sun being off centered allows the eye to wander across the image L->R and well as Up and Down.

Thanks all for your suggestions. Always make me better at looking at the image as well. &nbsp Posted: 06/20/2020 07:43:55
---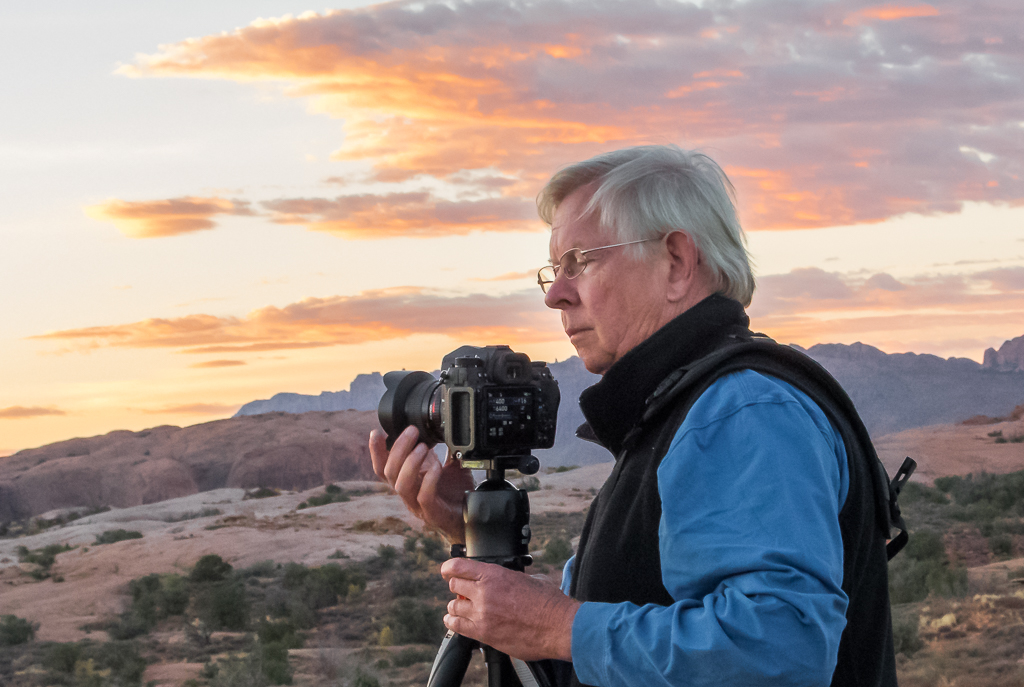 Michael Weatherford
You picked a good place to shoot a sunrise. I like the mound in the foreground. I cam imagine standing on it enjoying the view. The suggested crops are good, IMO, reducing the sky and moving the horizon more off center. Also, moving the sun off center is good. &nbsp Posted: 06/16/2020 10:14:20
Todd Grivetti
It was a beautiful morning for sure. I had the spotting scope out as well looking for the wolves, but didn't see any. &nbsp Posted: 06/20/2020 07:50:18
---
Jason Stewart
Excellent lighting. Love the rolling hills. Perfect color. &nbsp Posted: 06/22/2020 16:53:05
---