Richard Matheny
---
January 2020 - Barred Owl
Original
About the Image(s)
Well, Happy New Year to all the group. I must say I have enjoyed this past year of sharing and learning from all of you. And looking forward some more great fun this year.



I was shooting with Nikon D800 and a Sigma 150-500 lens. My settings were ISO of 800, at 1/1600 of a sec and F6.3. Also using Spot Metering and shooting Shutter Priority



I took this shot on a beautiful April day in 2015. I can really get excited when I see and Owl of any kind. One of my shooting companions for the day spotted this young Barred Owl preening in a small dead tree across a very deep canal next to an old rice field left over from the mid 1800.s. It was relative dark where the Owl sat even thought we were in the bright sunlight. I needed to keep the shutter speed up high because this little guy would not set still. I took many shots with the Owl looking away from the sun. When he finely for some reason turned and looked in the direction of the in coming sun and I was lucky enough to be ready with the camera and looking through the view finder. Even with the 400mm I was still a long ways from the Owl so I had to do some serious cropping. I was not about to descend into the canal to get closer or to the other sided. I didn't need to count the Gators in the ditch to make that decision, One was to many and I am sure he was not alone.


---
This round's discussion is now closed!
12 comments posted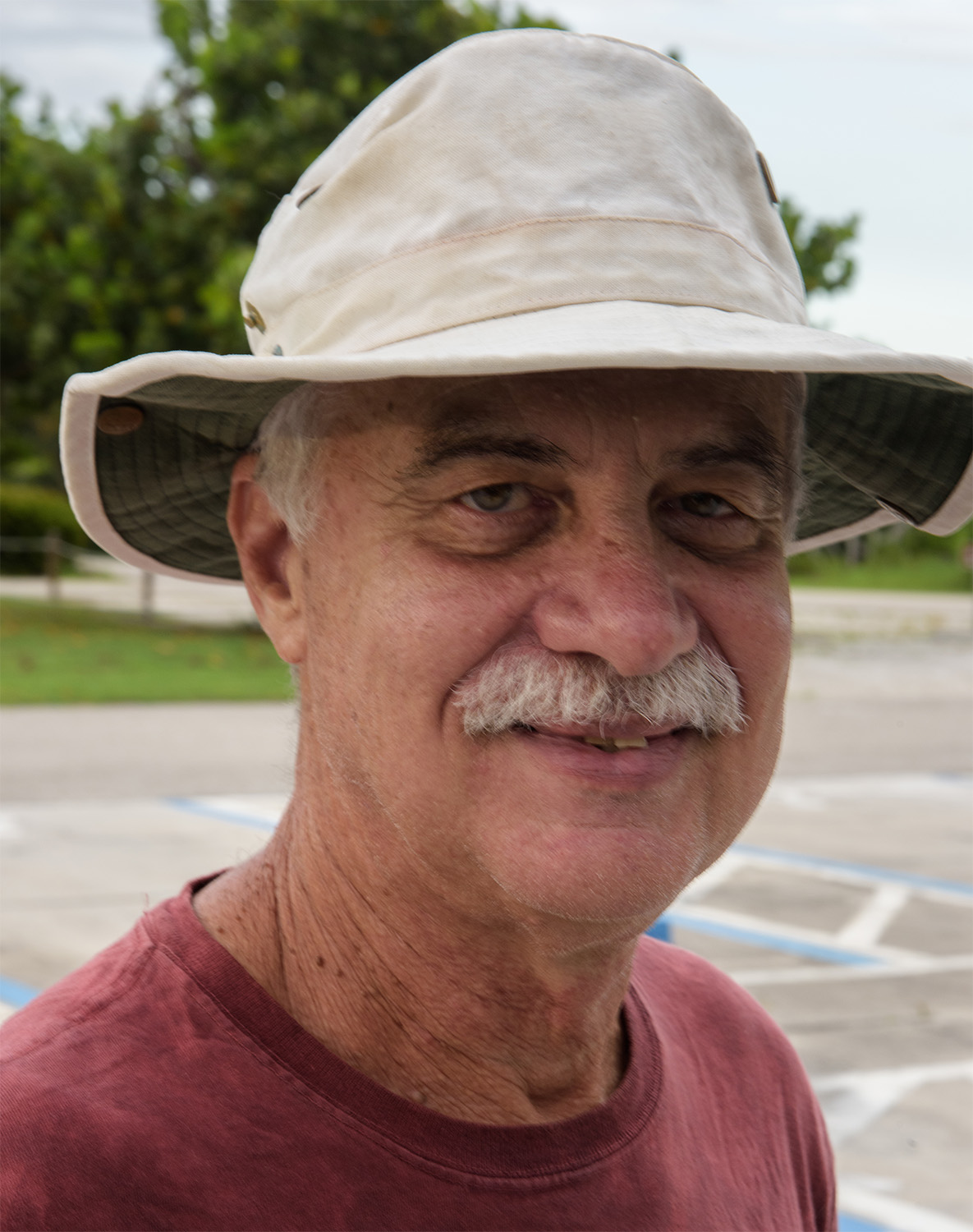 Larry Treadwell
WELL DONE!!! First you ha e got to love having all those pixels on the D800 since they allowed you to give this an extreme crop and still keep it sharp.

Some may quibble over your composition and the placement of the branch on the left, but I personally like it. You have several things really going for you in this image. For me, the first plus is the beautiful light that hits the owl. That light, and the background make this an outstanding shot. The razor sharp appearance of the owl and the moss help give this a strong dramatic feel. Owls have great eyes for photos and this eye really pops--another plus. The slightly darken right side of the owl adds a bit of chiaroscuro that heightens the drama of the image.

My only suggestions are before printing this as large as you can or entering it in a contest do just a bit of housekeeping. Clone out all those little white spots to the left of the owl. Don't forget the one above him near the light green portion of the blurred background. I would also clone out the leaves on the moss near your name.

This is your best work to date. I really love the image. &nbsp Posted: 01/09/2020 09:18:04
Richard Matheny
Thanks Larry for the comments. The small white specks were caused by the owl doing a feather fluff, so little things whatever they are go flying. I took the out and also attempted to remove the greenery from the left bottom of the image. I don't often remove stuff that large but tried. &nbsp
Posted: 01/14/2020 09:20:56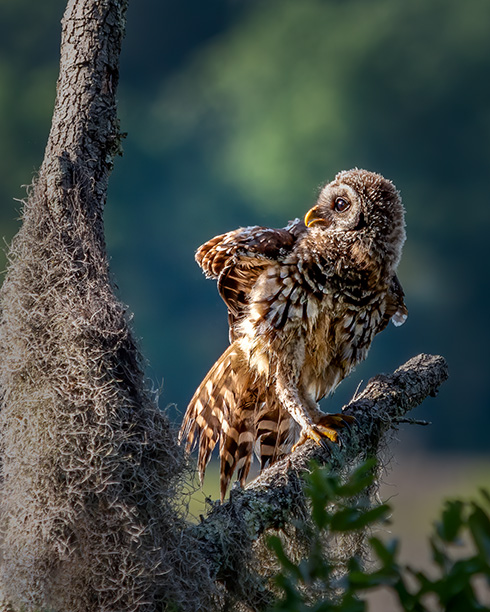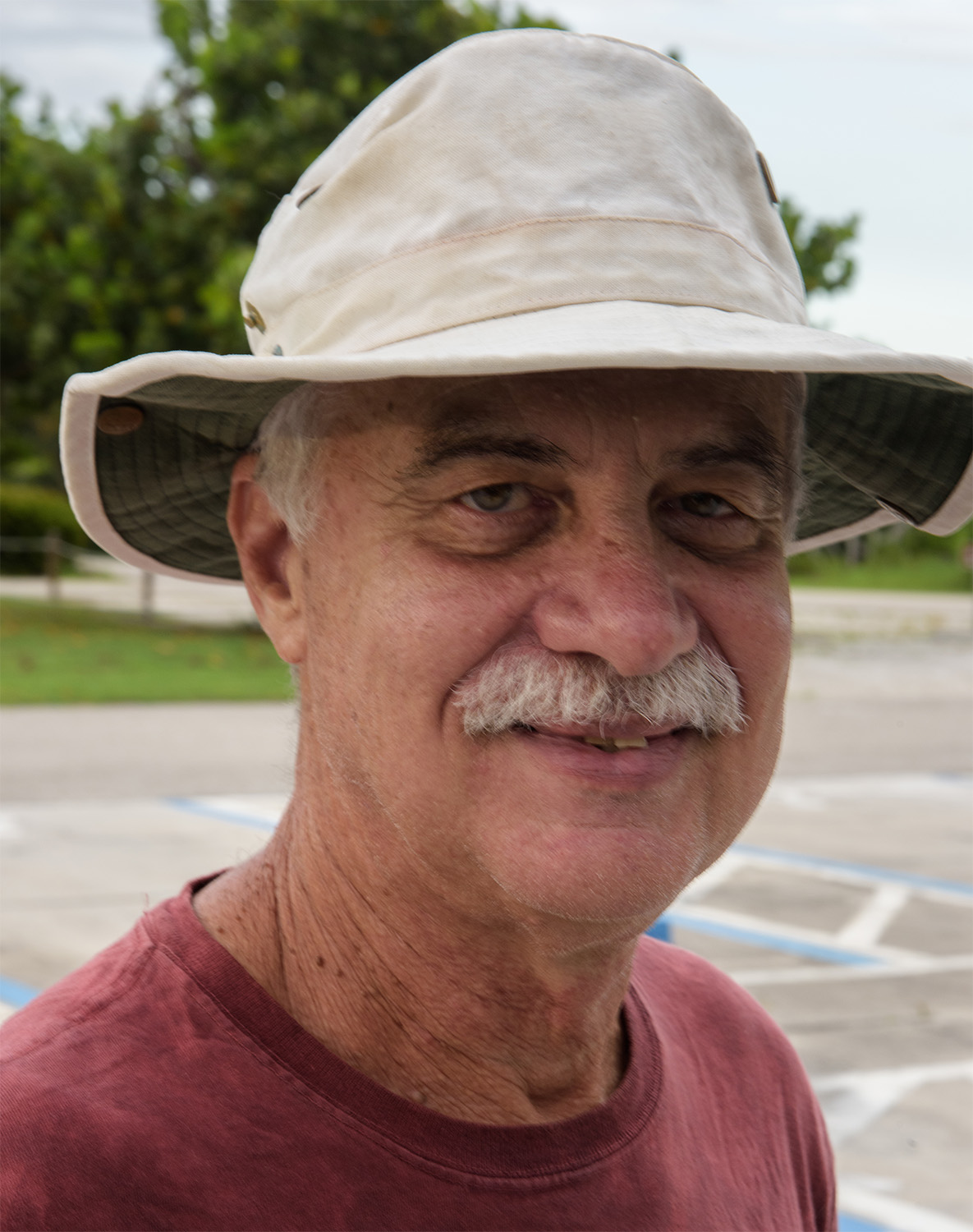 Larry Treadwell
I like the improvements you made. It makes it a stronger image.

But I'm still in awe of how sharp this is. Good work! &nbsp Posted: 01/14/2020 20:59:23
---
Mark Winter
Richard,

Wow, I am really impressed with the sharpness of that owl, especially with that crop, well done. And the lighting is really what makes this shot. As for the leaves in front, as Larry suggested, you could clone the ones on the right. For the ones in the center, that may be quite difficult, but perhaps you could darken them somewhat. I am with you on the alligators! Really well done photo. &nbsp Posted: 01/11/2020 19:08:10
Richard Matheny
Thanks Mark for the comments. I took Larry's advice and done some cloning. You can checkout the edited image above. &nbsp Posted: 01/14/2020 09:27:03
---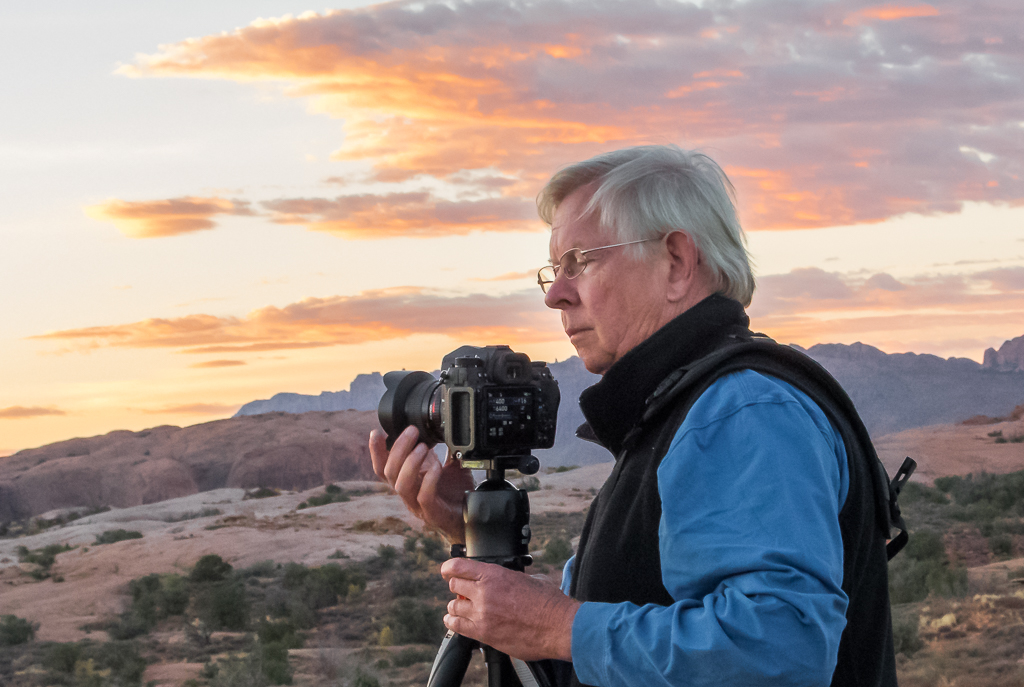 Michael Weatherford
Wow, I like the way you have made the bird stand out in the image by brightening the shadows. I might have cropped a little more off the top and added a bit of dark vignette. But the image is great as-is. &nbsp Posted: 01/15/2020 07:28:51
Richard Matheny
Thanks Michael. This was one of those wonderful times when the bird was setting on just the right branch and the Sun was still low in the sky so the lighting could not have been better. Thanks for you comments.
&nbsp Posted: 01/18/2020 08:54:22
---
Todd Grivetti
Fantastic capture Richard. Striking detail and clarity noted through out. Even when I enlarged it on screen, the detail in the webbing and talons were sharp. From the image, it appears you were pretty much at even level with the owl and it can be difficult to elliminate the foreground vegetation. Wondering if you had it zoomed to 500 if this would have help?? Even with the amount of cropping you did, the image is still stunningly sharp. I have heard excellent things about the D800, but not enough to convert from Canon ;). &nbsp Posted: 01/18/2020 08:28:01
Richard Matheny
Thanks Todd. I was just a little lower than the Owl but because of the distance it does appear that I am close to level with the owl. I was shooting with a Tripod of course and may have been using a remote. I use one often but I don't remember if I was using it on this shot. I could have used a little more of the lens than I did. I have this habit of backing the lens off just a little because the sweet spot on this lens was somewhere between the 400 and the max of 500. I shot this at 400mm. I find myself using the D800 a lot more just because of the sharpness it can produces with all those pixels. &nbsp Posted: 01/18/2020 09:05:02
Todd Grivetti
I completely hear you regarding the lens. I have to re-calibrate my Tamron 150-600 as I am seeing a bit of focus loss at 500-600mm. Just need to get that done. Regardless, still a great image. &nbsp Posted: 01/19/2020 14:41:09
---
Madhusudhan Srinivasan
Wow Richard! I admired the adequate highlights / shadow recovery you have done in PP. Not to miss mentioning the right cropping you chose as well. &nbsp Posted: 01/20/2020 08:23:51
Richard Matheny
Thank you so much Madhusudan.
&nbsp Posted: 01/20/2020 09:03:08
---