Larry Treadwell
---
December 2019 - Stealth
About the Image(s)
My objective was to capture alligator behavior in a unique manner. I am so tired of seeing the typical alligator photo lying on a bank or swimming in a marsh in lovely sunshine. I was searching for something that would show the true character of this top of the food chain predator. The alligator hunts by stealth and carefully stalks his prey until he is within 5-6 feet it is then he makes his move with a charge that rivals the speed of a striking snake. With all this in mind I set out to obtain my dream photo during the aftermath of Hurricane Dorian when the outer rain bands of the storm were drenching south Florida. My goal was simple; I wanted to find an alligator stalking his prey in the rain. I was looking for four specific things: a extremely heavy rain downpour, a gator actually stalking his prey, the gator had to be close enough for a headshot ( this is nearly a full frame shot to preserve quality so I had to do a bit of stalking myself), the gator had to be swimming in a nearly parallel angle to the camera, and lastly I wanted a big bull gator (the one in the photo is about 12 feet). In short, I was looking for the exact photo I am posting this month. Because the storm had just abated I knew the gators would be hungry since they would not have been feeding during the storm so my first concern was finding a heavy downpour. Therefore I was in my car driving northward and following the passing bans of rain from water hole to water hole. I would only stop at lake or pond if the rain was literally falling in a deluge. When the rain passed on, I headed northward following the storm track on my GPS. At the waterhole I first had to find a gator and then he/she had to be close to the water edge area and it had to be swimming in the right direction. I started my hunt in early morning and chased the gators and storm for nearly 11 hours. Over the course of the day I located 19 different gators (not counting the little 2-3 footers) only this particular one was really what I wanted. Due to the heavy rain it was dark, thus the 1600 ISO. While I usually shoot wildlife at shallow fstops, I needed DOF because I wanted the water and the raindrops to be in focus. I had to settle for 1/350 to freeze the gator and the rain although I would have liked a faster shutter to really catch the rain drops, but it was just too dark. For me, this shot is really all about the rain. Without the rain hitting the water this is just another alligator photo. I like this particular shot because of the yellow eyelashes, and the green leaf between his eyes. I wanted to show how the rain actually added to the camouflage of the gator. I feel the dark sinister feeling contributes to the power of this photo. I hope this will keep you out of the swamps, or at least more than 6 feel from the water's edge. By the way, after I took this shot, I knew I had wanted and so I packed up and dried off everything. I then did a GPS search and headed for the nearest B-B-Q spot. I drove almost 400 miles over 11 hours.
---
This round's discussion is now closed!
15 comments posted
Larry, you've posted some incredible images, but this one tops them all. This shot is truly amazing - and your story of the hunt is no less remarkable. And your BBQ self-reward is the icing on the cake! Your image is dark and your subject is stealth-for-survival. The raindrops add to the aura of lurking danger, from which the alligator emerges as the victor. The raindrop-ripples look like targets that surround the alligator, apropos of the alligator's mission.
I marvel at the image that you envisioned in your head, your pursuit, and your capture. Your camera technique and post-processing are equally outstanding.
Your image has a strong resemblance to a newly published photo-book that I read about in the Washington Post this morning. The book is by Aapo Huhta. The title is "Omatandangole," which, in the language of Namibia, means a kind of mirage that appears in the heated air. When you look at his photos posted in the article, you will find a kindred spirit. Here is the link to the article:
https://www.washingtonpost.com/photography/2019/12/02/desert-far-home-this-photographer-finds-place-create-his-own-world-flee-his-problems/
&nbsp
Posted: 12/02/2019 10:29:38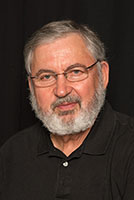 Isaac Vaisman M.D.

(Groups 4 & 58 & 72)
Wayne, indeed very unusual images in this article &nbsp Posted: 12/05/2019 08:39:23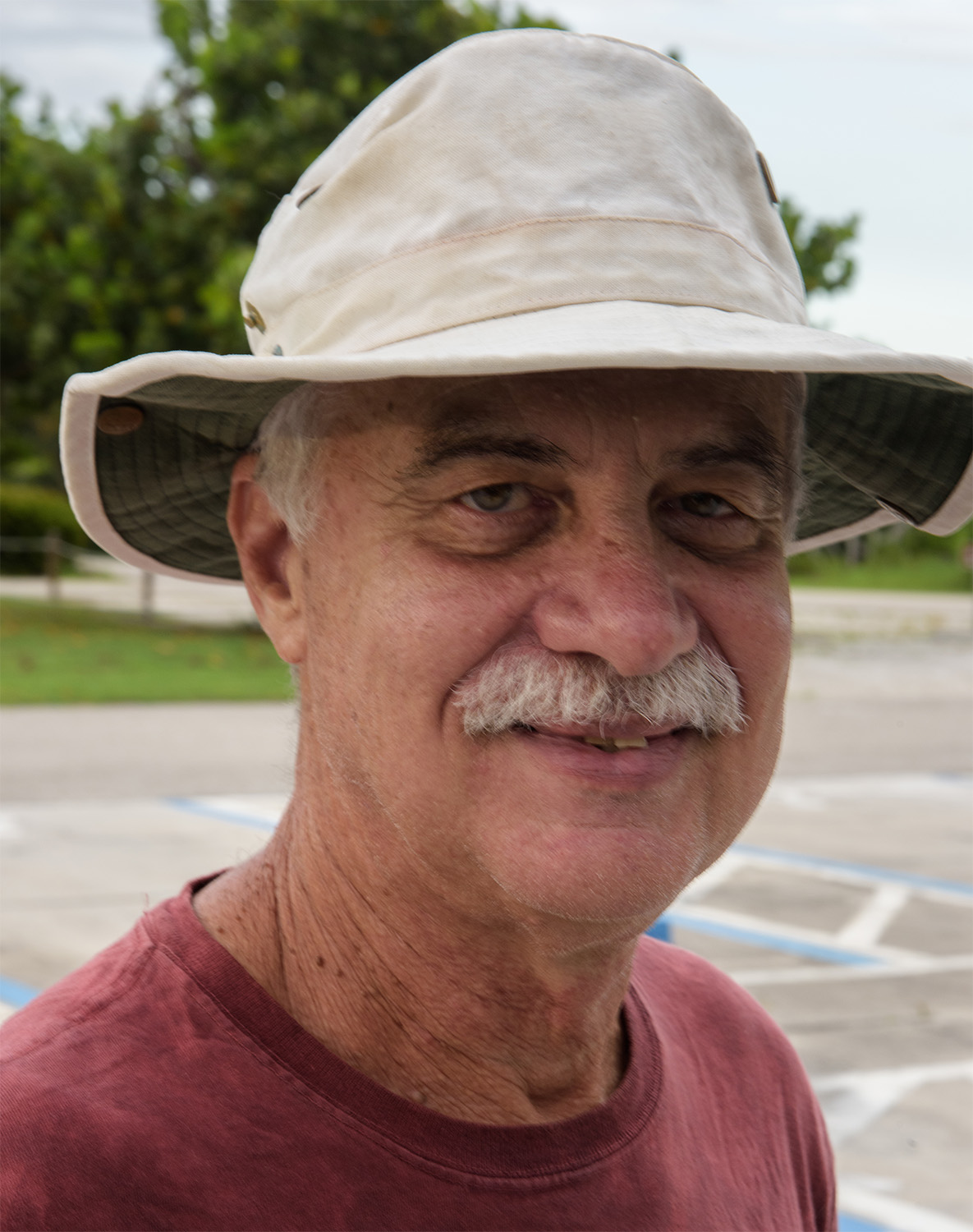 Larry Treadwell
Wayne. Thanks for the book reference--I checked it out. I'm always interested in finding new techniques or ideas and these images gave me something to think about.

Long ago a very good photographer told me that as photographers we should strive to show the world in ways that other do not generally see it. It is something I've remembered for years. I see lots of gators here in south Florida and look for unique images. I've seen gators in the rain before and just recently figured out a way to capture this. (Note, I've lived in Florida for decades---so you can see I'm not a quick learner. I figured out what I thought I wanted and being stubborn I just kept at it until I got it. It came out better than I expected.

Thanks for the positive feed back---I'm glad you thought it worked. &nbsp Posted: 12/14/2019 13:29:19
---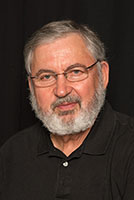 Isaac Vaisman M.D.

(Groups 4 & 58 & 72)
Larry, nothing to add. Master piece !!! &nbsp Posted: 12/05/2019 08:40:01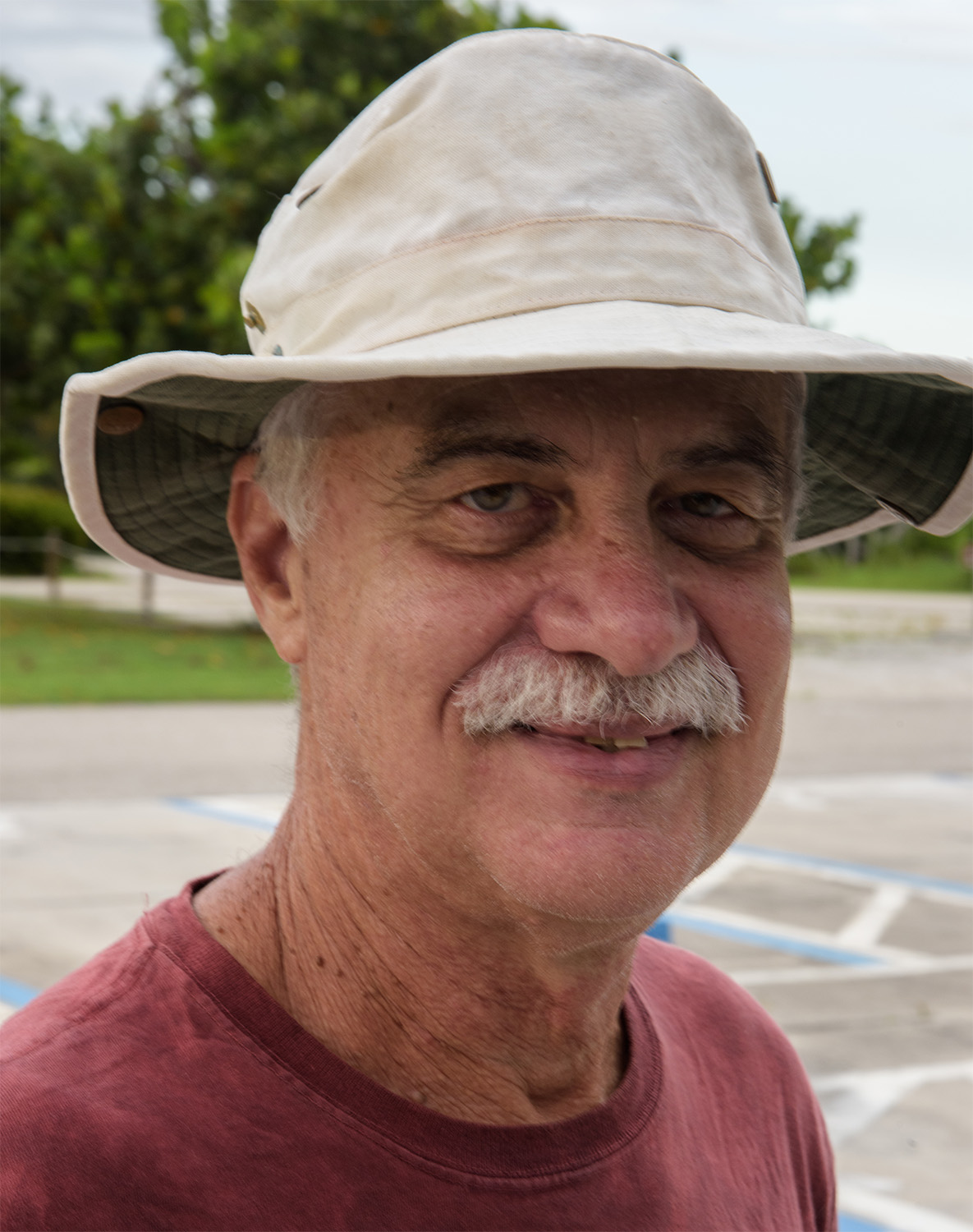 Larry Treadwell
Hi Issac. Thanks for dropping by and for the compliment. I appreciate it. &nbsp Posted: 12/14/2019 13:30:50
---
Richard Matheny
I too live with these ancient animals and see them on a regular basis. I also see those gator photographs that you refer to. I do understand that some of our friends from the north get really excited that they can take pictures of them.
Yours is a wonderful image as usual. The addition of the rain drops certainly highlighted the alligator and it's environment. The thing that I take from your story is the planing you put into capturing the image you envisioned. It's something I should do a lot more than I do. Thanks for the wonderl image.
&nbsp Posted: 12/11/2019 10:09:33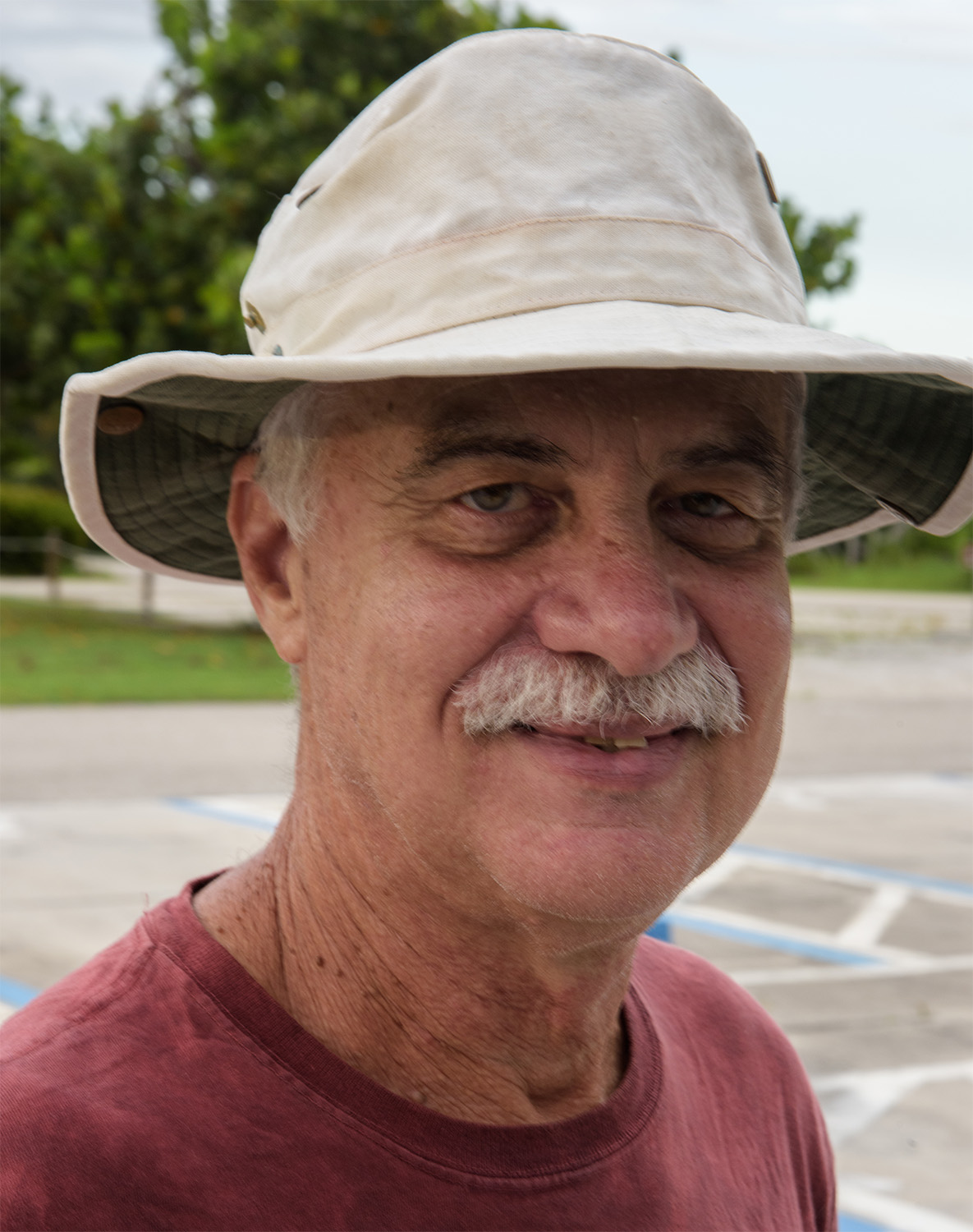 Larry Treadwell
Thanks for the compliment Richard. I usually try to figure out my images before I shoot or sometimes I have read of a new technique and plan to try it out if the opportunity presents itself. But, even for me, this was an extreme amount of planning. I will say, that the raindrops came out looking better than I expected. I was surprised that there were notmore of them with the amount of rain coming down. &nbsp Posted: 12/14/2019 13:38:12
---
Todd Grivetti
Totally perfect title. What an amazing image Larry. Tons of detail noted. You have captured the "true character" of a top predator for sure. The concentric rings of the rain drops add "suspense" to the image as well as they circle the alligator. The yellow highlights around the eye is so perfectly lit and the distal end of the snout with the yellow/orange reflection illuminates the entire image well.

I love how the head just seems to be floating in the water and know that behind it is a powerful body. Fantastic image! &nbsp Posted: 12/14/2019 09:12:34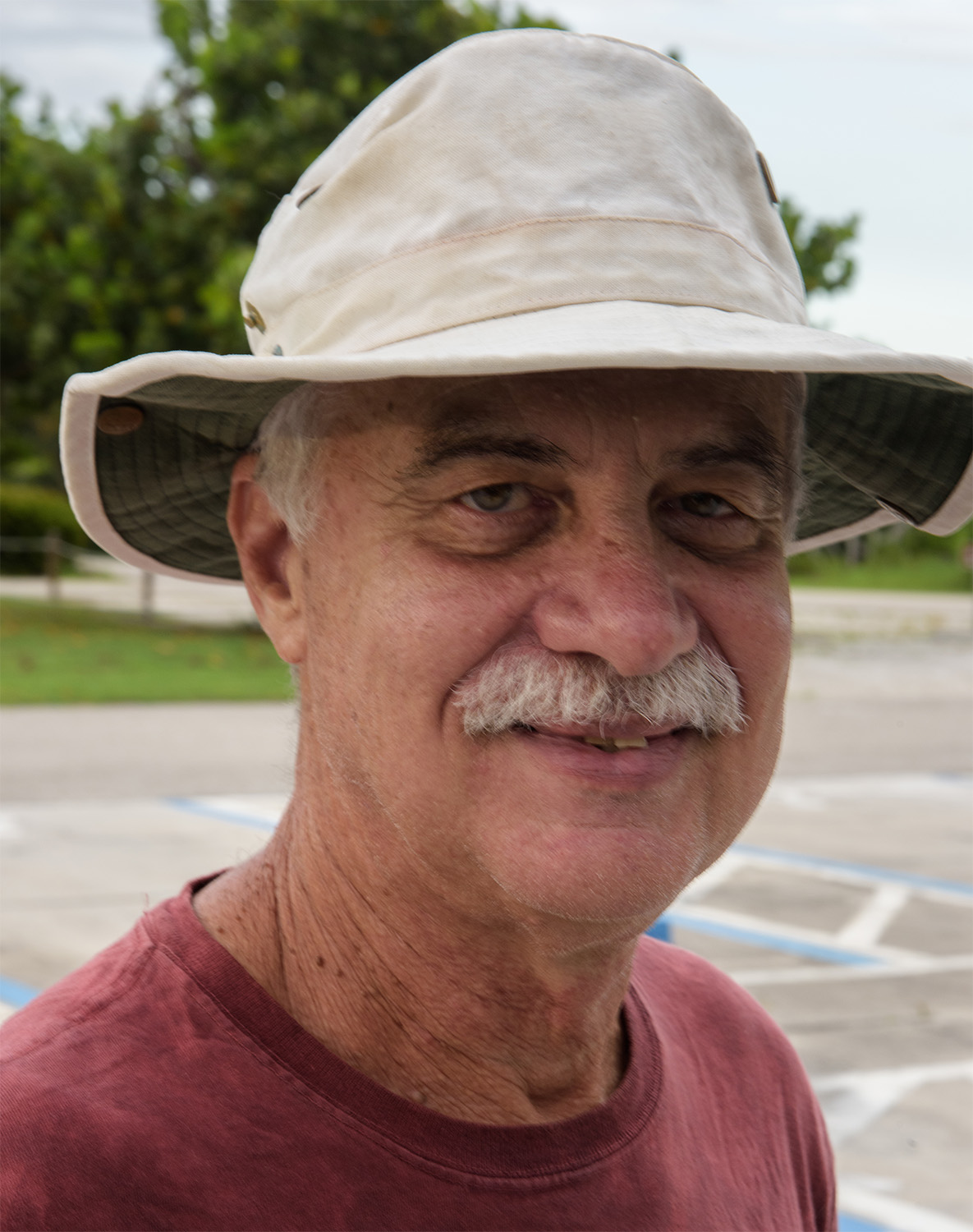 Larry Treadwell
Thanks a lot----I really struggle with titles. Glad I got one right!! :-)

I always see these guys as lurking in the shadow and maybe I finally found a way to put that into an image. I've seen them rise out of a patch of duckweed completely covered with it as camouflage and just float toward their prey.

Glad you noticed the yellow eye---I thought that part came out quite well. This is one of my favorite images of the year. Glad you enjoyed it. &nbsp Posted: 12/14/2019 14:36:06
---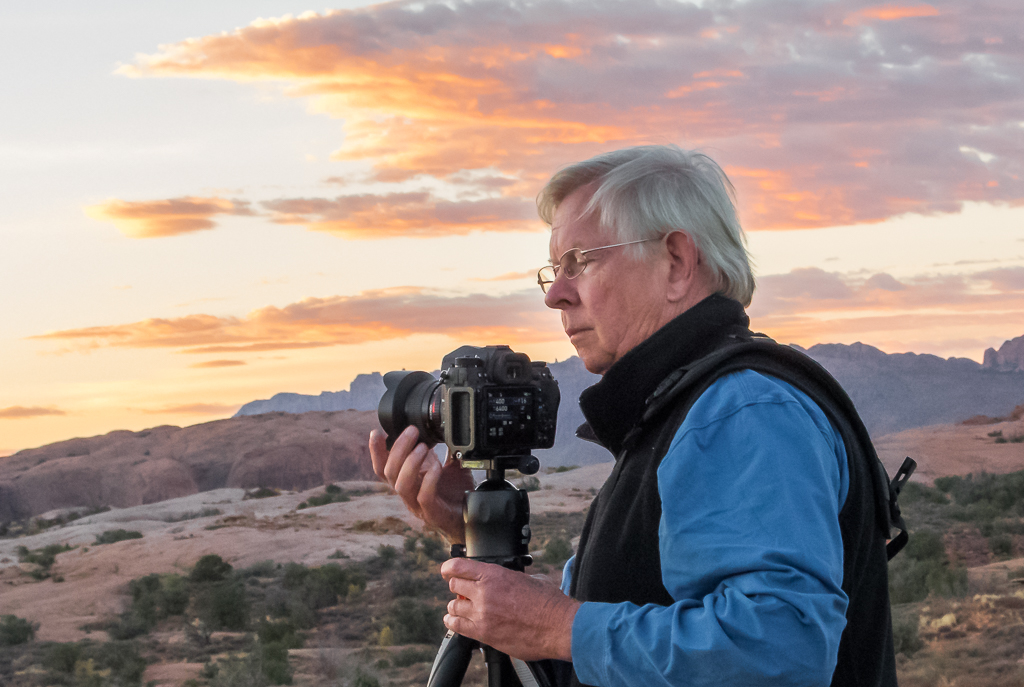 Michael Weatherford
The yellow ring around the eye and the reflection in the eye. That's what first caught my attention and really sets this image apart for me. The darkness, the waves in the water and circular raindrops. That sinister head! Wonderful photo - you be careful out there! &nbsp Posted: 12/15/2019 15:24:28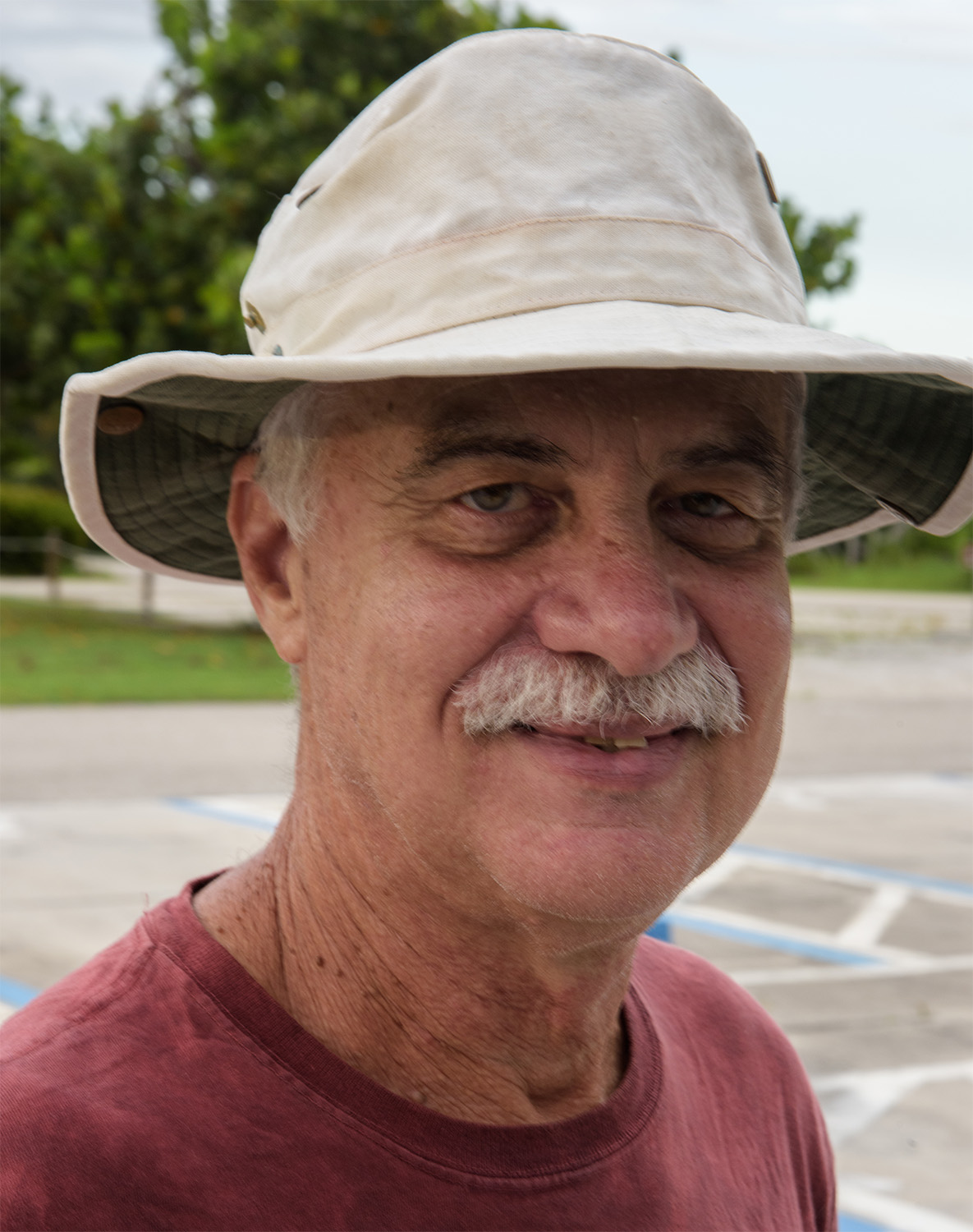 Larry Treadwell
Currently gators and I have an understanding. I won't eat them, if they won't eat me. So fr it has been working!

Like you I thought the yellow eye was necessary since everything thing else in grey or black. I needed something to attract the eye of the viewer.

Thanks for commenting and being concerned about my health. &nbsp Posted: 12/15/2019 15:52:17
---
Mark Winter
Larry,

I can't really say anything more than the others have already said. Quite an amazing shot, and the attention to the composition, etc is inspiring! For me, the eye and the texture of the water with the circular raindrops is what really makes this! Really well done! &nbsp Posted: 12/18/2019 11:58:39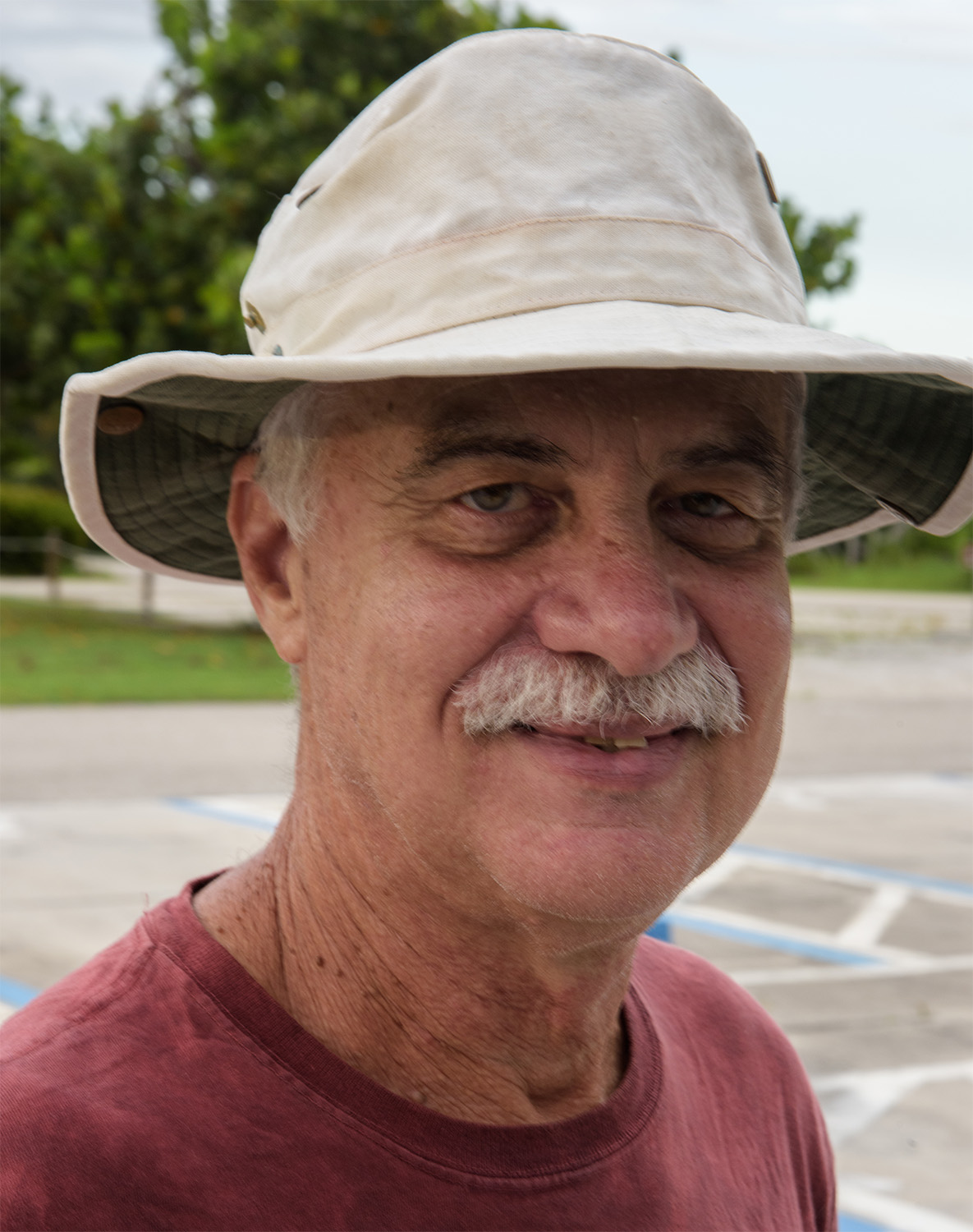 Larry Treadwell
Thank you Mark.
I also thought the eye and the raindrops are what made the photo. But for the amount of rain coming down I thought for sure there would be more drops hitting the water. For me that was the biggest surprise of the photo. I'll have to work on the idea of getting more raindrops to hit water in a single exposure. &nbsp Posted: 12/19/2019 16:20:40
---
Mark Southard

(Groups 8 & 18)
Not only have you made a striking image, your story behind it adds to the image. I might clone out that one tiny bright spot on the left edge. &nbsp Posted: 12/19/2019 15:24:29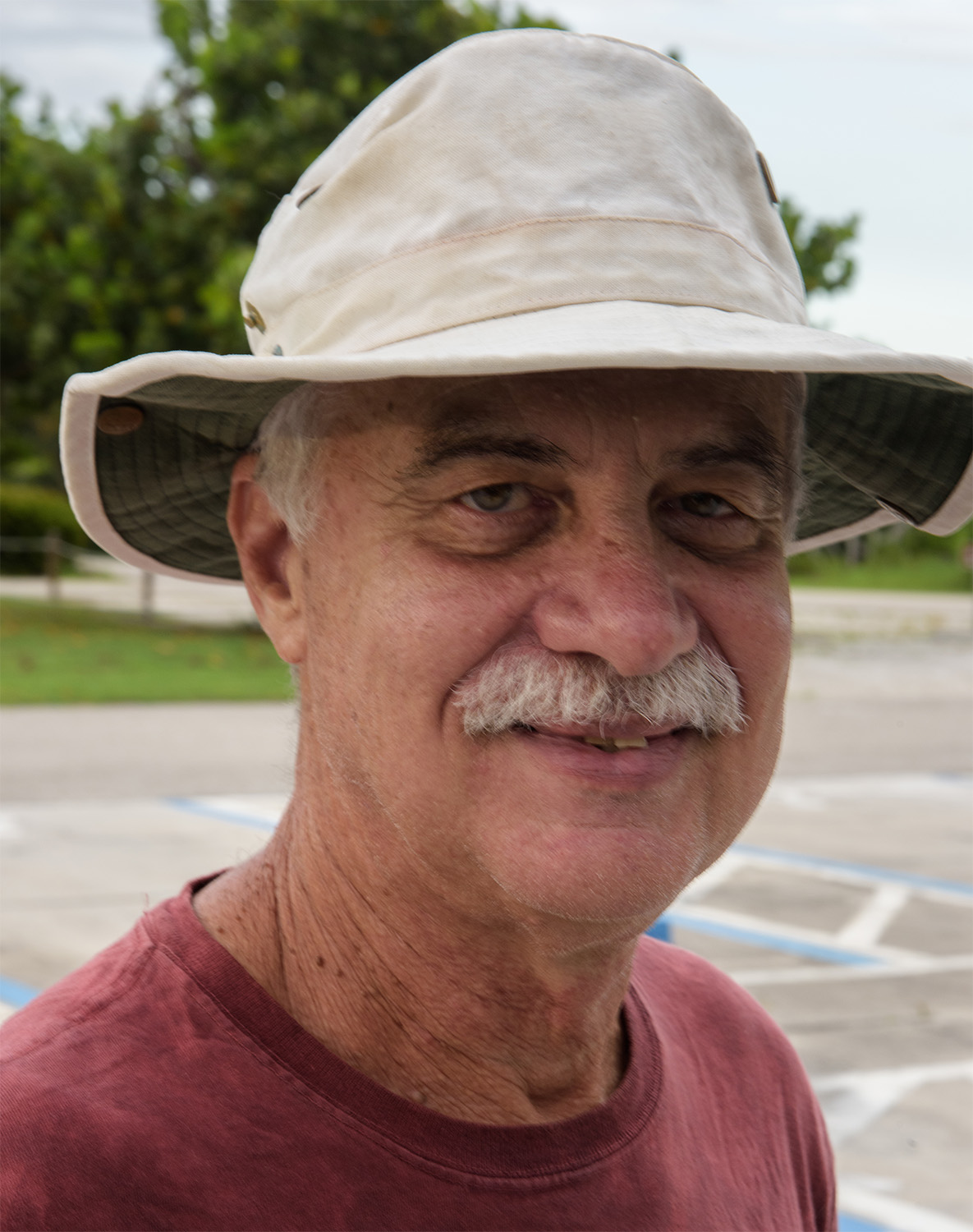 Larry Treadwell
Thank your for stopping by the review the image. I didn't notice the bright spot, but thankfully your eagle eye caught it. I appreciate your comment and suggestion. &nbsp Posted: 12/19/2019 15:50:22
---