Wayne Stelk
---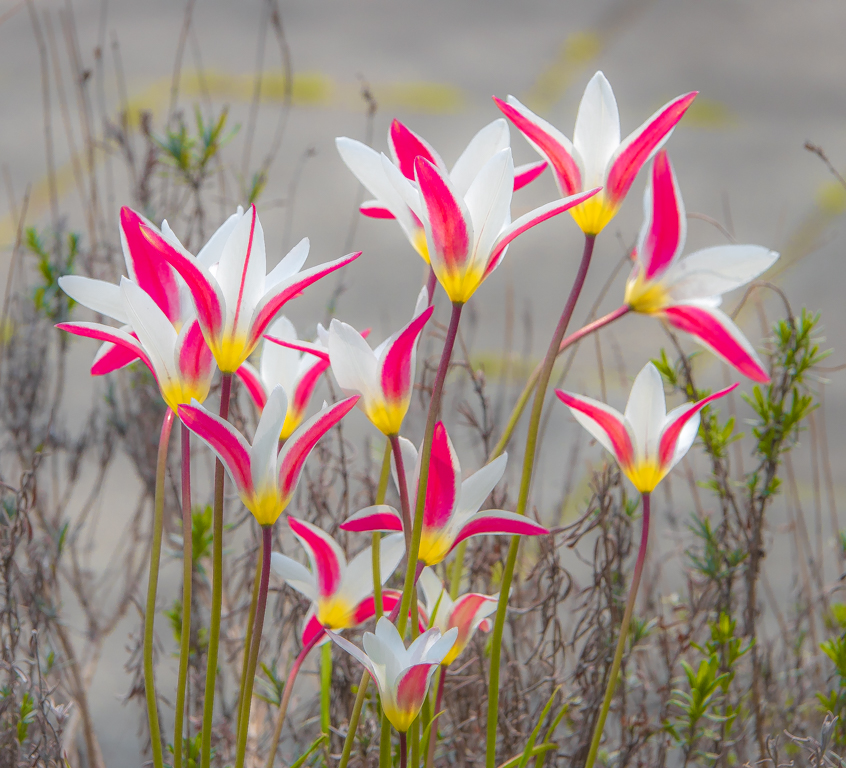 December 2019 - Spring in New York City
Original
About the Image(s)


Camera: Sony DSC RX10 IV

Settings: 1/800 sec, f/4.0, ISO 100, 400mm equiv, hand-held

In April 2019, I was walking among gardens in Battery Park City, NYC. Of the many flower shots I gathered that day, I liked this one that contrasts the brightly colored tulips against the drab, gray stone sidewalk as background.

I took the shot with a wide aperture using a long focal length for a shallow DOF. In post-processing, I framed the image with a square crop to give the flower-cluster an equal border on all sides. I kept the contrast and clarity low in order to bring out the bright colors, trying to keep the sidewalk and surrounding greenery as unobtrusive as possible. I played a lot with the HSL sliders in order to bring out the bright reds and yellows. I saturated the reds and yellows, while increasing their luminosity for a brightness effect. Unfortunately, the edges of the sidewalk bricks were framed by moss that became more visible as I increased the saturation and luminosity of yellow in the tulips. Given the shallow DOF, the edges of the bricks show up as fuzzy geometric lines in the background.

The visual effect that I wanted in this image was: bright spring flowers against a dull, subdued city-street background. I'll be interested in feedback about how I might have made this effect stronger.


---
This round's discussion is now closed!
5 comments posted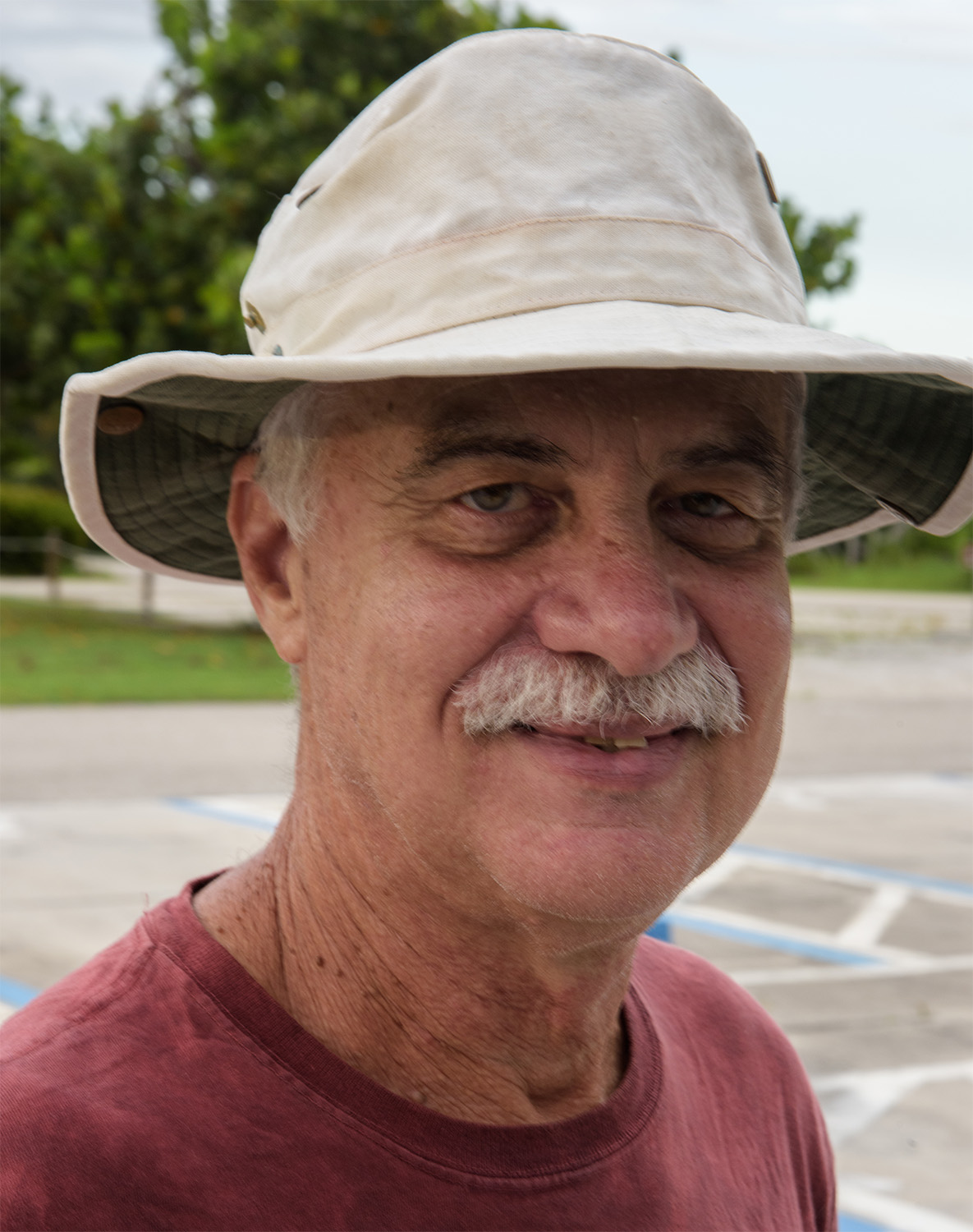 Larry Treadwell
The unique diamond like shape of the flowers makes for a more interesting composition than it they were positioned in a line or some other shape. Saturation is an iffy thing. If you push the saturation you run the risk created something that takes on a surreal feel rather than natural. How far you push this is up to the taste of the maker so I offer this as a word of caution. White flowers are real problems for photographers. In this instance all the things you did in post helped to contributed to taking detail out of the white flowers and thus gives them a sort of plastic feel. You might trying playing with the adjustment brush and trying to slightly bring down the whites and increase the clarity or contrast to recapture some detail in the flowers. Otherwise you achieved your goal of getting bright fowers on a flat, non - de background. &nbsp Posted: 12/13/2019 16:38:51
---
Todd Grivetti
Nicely cropped and centered. I think these deserve to be centered and without the lone flower on the left. Nicely composed. You mention you shot the image with a wide aperture at ISO 100, exp.time 1/800. I am wondering if you were to stop down the aperature f/6-f/8, if the colors would have been a bit brighter without having to do a lot in post.

With your post changes, it really feels a lot more "washed" out with light and the petals don't have crisp detail. "Plastisized" as Larry mentions. What I see is the light is coming from in front of you based on the shadows on the flowers from the other petals and the one vine. I can imagine you did not want to stand on the other side as it would have casted your shadow on the flowers. I wonder what the image would look like with side-lighting.

&nbsp Posted: 12/14/2019 19:01:50
---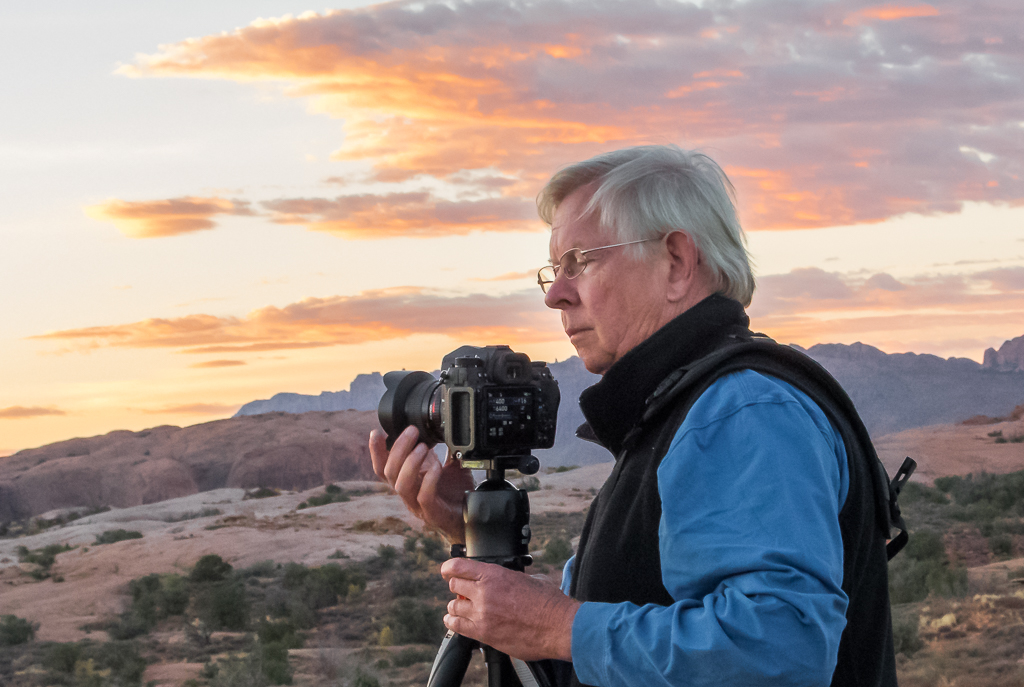 Michael Weatherford
I think the cropping and formatting is good. And the soft and sort of plastic look of the flowers is fine for artsy printing. If you are looking for botanical interest I would want more sharpness and fine-contrast details. In order to bring out the colors and focus on the flowers, in Lightroom I would try using the adjustment brush to reduce saturation on the green foliage, and the yellow lines in the background. Then, using the brush, try selectively dehaze the reds and yellows to make them a little brighter. This image would make a beautiful print! &nbsp Posted: 12/15/2019 15:15:25
---
Mark Winter
Again, sorry for the delayed response. I do like how you cropped to focus on the tighter grouping of the flowers. For me, I like sharp focus for flowers unless you are focusing on just one aspect of one flower. I agree with Todd that perhaps a little greater depth of field would have helped. I think that the concept is really good, tough, bright flowers with a drab city background. &nbsp Posted: 12/18/2019 11:54:14
---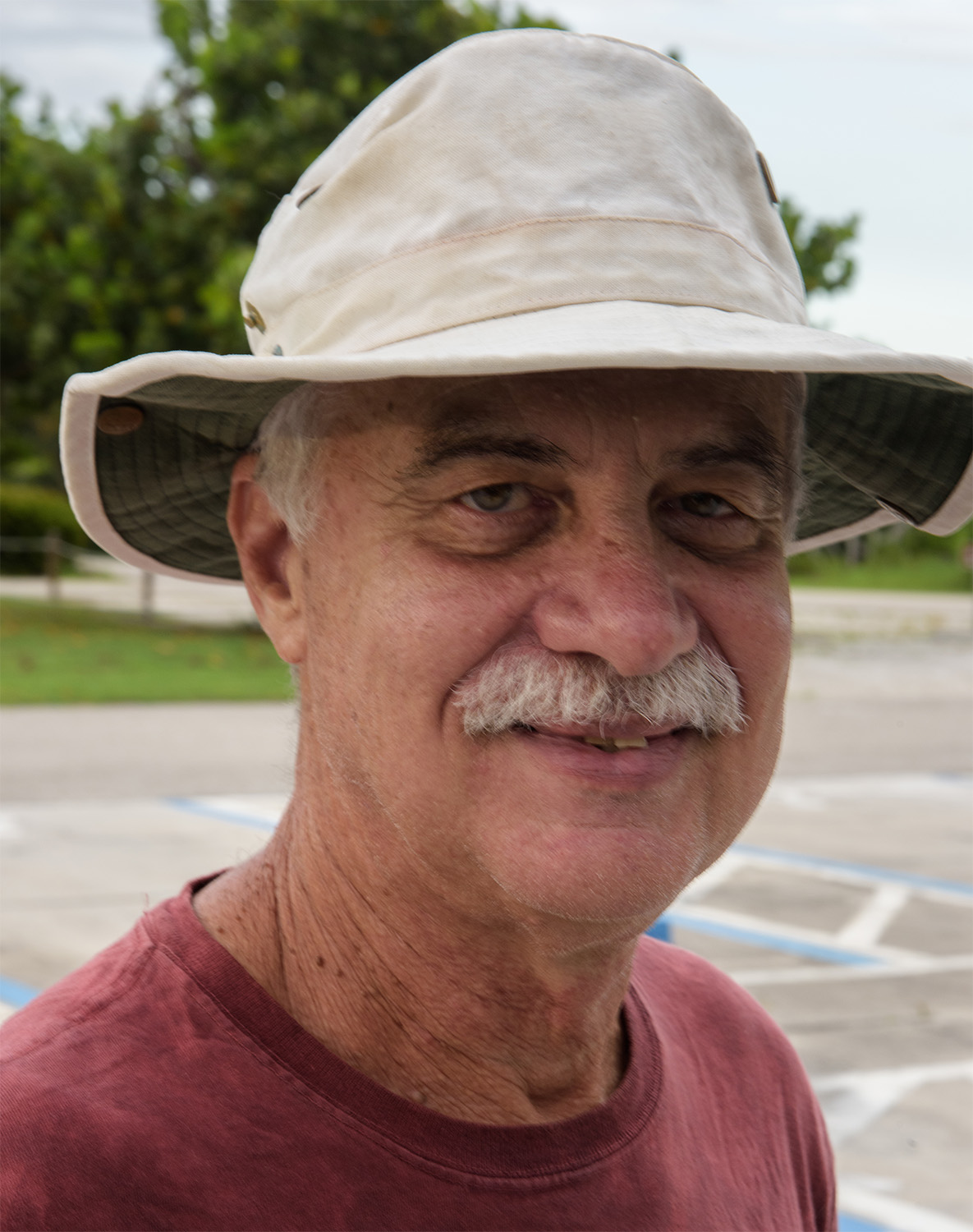 Larry Treadwell
I've noticed several folks remarked about sharpness so I thought I'd enter my two cents worth. Modern digital camera and lenses are constructed to create greater sharpness than ever before in the history of photography. I know the PSA contests are very critical about sharpness when assigning their scores in contests. For me, unless it is being done for purely creative purposes, something in the image needs to be razor sharp. Lacking that sharpness in generally regarded as being a serious flaw. Just for reference, when I review my images the first thing I look for is sharpness. If it is not there----well the delete button is. I have trashed some images I liked because when viewed on the computer, they were not sharp. &nbsp Posted: 12/18/2019 15:29:13
---