Richard Matheny
---
November 2019 - Mill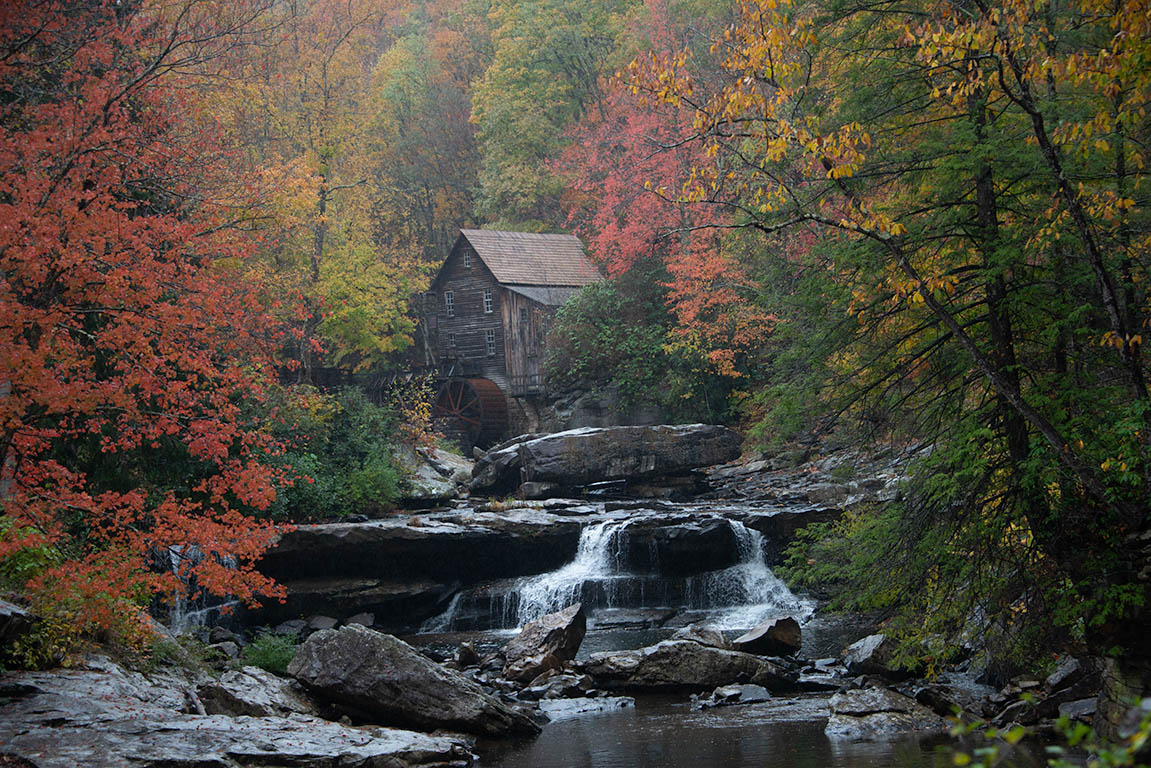 Original
About the Image(s)
When looking at this image after I got it home on the commuter screen it reminded me of some of the hunting trips my father took me on when I was just a small lad. I grew up in the Hills and Hollows of West Virginia close to where this shot was taken. I vividly remember dad taking me on his early morning hunts. We would walk across the hayfield in the dark to the mouth of the hollow and wait for enough morning light to proceed further up the drainage. The morning sun would illuminate the top of the hills first. I remember in the fall how the trees higher up on the mountain came alive with the first rays of sun before we had enough light to safely start our climb up the drainage. Even then as a young lad seeing those Golds, Reds and Yellows light the woods would always elicit a special feeling. My objective in processing the image was to try and replicate the scene of that painted image I saw as a child. By the way, it was raining and misty the morning I photographed this image so I wanted to try and capture that feeling as well.



As for the equipment and settings, I was using a Nikon D800 camera with a Nikon 28-300 mm lens mounted on a Fiesol Tripod. Camera settings were 1/160 sec at f5 and an ISO 640.



Processing started in LR with a lens correction and an adjustment in transform to align the building correctly. That adjustment caused a minor crop adjustment as well. I made some minor adjustments in LR with the Black and White sliders. I also decreased the highlights. I took the image to Topaz DeNoise AI to help in getting rid of some noise. I wanted the image to have that painterly effect so I used the clarity and texture tools in LR pulling the sliders to the left and using the brush on almost all the foliage to get a nice soft look. I returned to those same tools but pulled the sliders to the right to give the stream rocks and Mill some more definition. I then took the image back to Topaz and used the Darken Lighten Center preset to help highlight the upper part of the image. I know I can do the same in light room but I find some of the tools in Topaz easier to work with. "Just me I'm sure". Of course I increased the saturation selectively to get the effect I was looking for. I made several different adjustments to the overall exposure but settled on this setting.
---
14 comments posted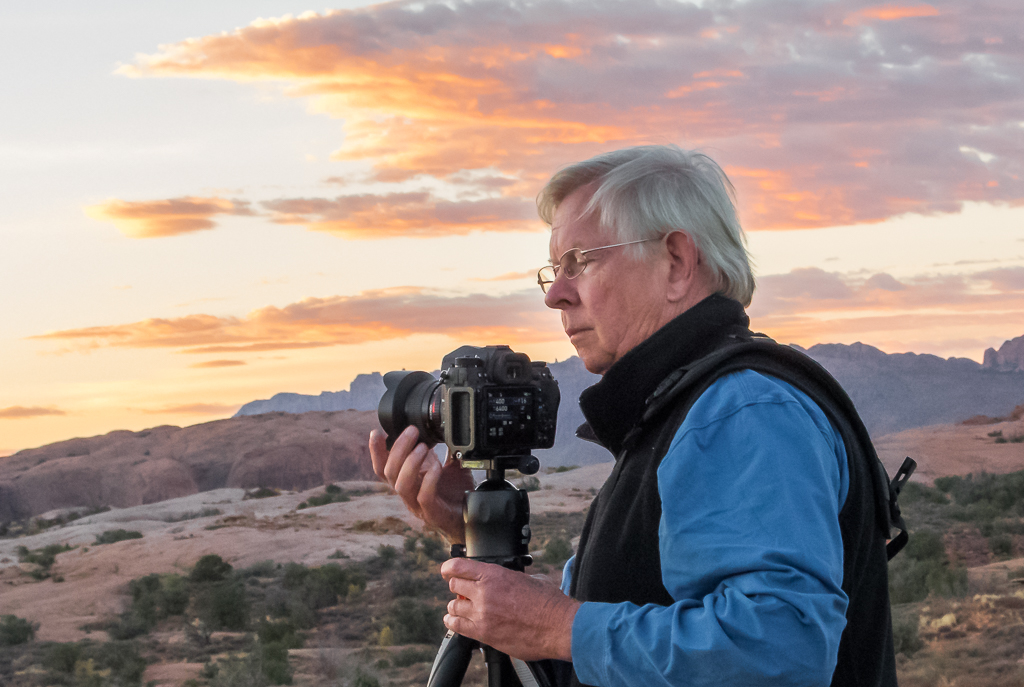 Michael Weatherford
Wow! Make a big print of this one and put it on your wall. &nbsp Posted: 11/07/2019 08:28:08
Richard Matheny
I most likely will Michael. I did enter this image into two club photo contest this last week and won a first place in one of the clubs and a HM in another.Thanks &nbsp Posted: 11/17/2019 10:24:58
---
Mark Winter
Richard,

This is very nice! It does certainly have that painterly feel. I think that you did a great capture, composition and processing. &nbsp Posted: 11/07/2019 12:09:21
Richard Matheny
Thanks Mark. Painterly was my intention.
&nbsp Posted: 11/17/2019 10:26:05
---
Jason Kravitz

(Group 78)
This is a beautiful dream like image. I can feel your nostalgia through the frame. &nbsp Posted: 11/08/2019 21:18:35
Richard Matheny
Thanks Jason. Sometimes a scene brings back great memories from the past. Thanks for your nice comments.
&nbsp Posted: 11/17/2019 10:28:05
---
Todd Grivetti
Richard,

This is a stunning immage and I love the story you tell about it! Colors are vivid and yet subdued. The mist brings in the subtleness of the morning. It really has nice vertical lines to it and the crop along the edges allows for the eyes to wander up river to the mill. It would have been very nice to see water running the water wheel (if it still works).

I feel your addition of the saturation from the original is spot on and really contrasts the roof line, and frame of the mill against the foreground. Shadowing appears well balanced in the foreground, again drawing the eye up toward the mill.

I also a second image in this, if you were to use the same image and slow the shutter down to soften up the water over the rocks giving in a cotton candy feel or even using an ND filter allowing you to stop down 2-3 more stops. Beautiful image! &nbsp Posted: 11/09/2019 09:11:11
Richard Matheny
Richard MathenyThanks Todd for you nice comments on the image.I was shooting in a steady rain all morning and add in some wind and it was just a little changeling. I did try some shots at longer exposures but was not very successful. I'm sure it was the effect of the inclement weather and certainly not the lack of talent of the photographer. In retrospect I like the faster shutter speed just as well. I feel it added some realism to the image. Posted: 11/17/2019 10:45:04 &nbsp Posted: 11/17/2019 11:07:53
---
Madhusudhan Srinivasan
Hi Richard, lovely image overall. I could imagine your plight of remembering the childhood. It must have brought back sweet memories for you.
Is it just me feeling the image is but more softer than it's supposed to be on the trees and leaves? Although I appreciate the painterly effect. &nbsp Posted: 11/09/2019 23:29:46
Richard Matheny
Thanks Madhusudhan for the nice comments. The leaves are indeed softer and that of course was on purpose. I softened them to help with the effect I was trying to achieve.Of course with the constant rain and wind they were not the sharpest pencil in the image anyway. Yes indeed they were sweet memories for sure. &nbsp Posted: 11/17/2019 10:50:22
---
Bob Legg

(Groups 15 & 29 & 62)
Great job. Fantastic colors and composition. &nbsp Posted: 11/10/2019 18:21:54
Richard Matheny
Thanks Bob for you wonderful comment.
&nbsp Posted: 11/17/2019 10:51:03
---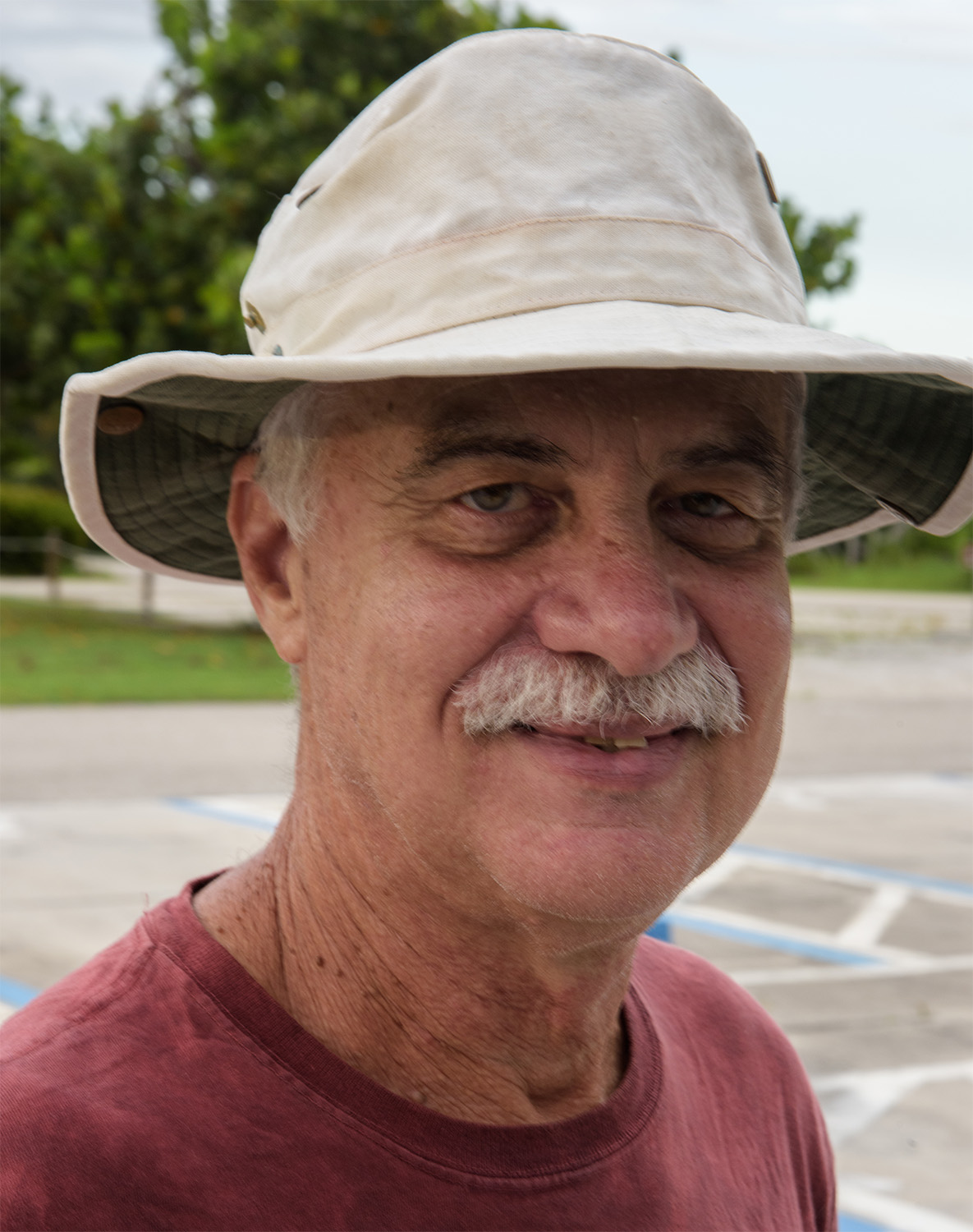 Larry Treadwell
Let me start by saying that I am not a fan of Topaz as I personally feel it is too much of a gimmick and detracts from the feel of nature. But in this image it really seems to work quite well. This just drips with the feeling of nostalgia. While the trees are softly blurred the cabin is just sharp enough. It works quite well. The low angle of view creates a powerful foreground that draws the viewer into the scene. The composition in this image is perfection. As Todd suggests, a slower shutter speed creating the cotton appearance for the water will make it more visible and more importantly contribute to the dream like feeling.

Looking at this image I feel like I've gone 100 years back in time---it is a good feeling. This had better be on a wall. &nbsp Posted: 11/11/2019 11:02:22
Richard Matheny
Thanks Larry for the insightful comments. I am not a big fan overall of Topaz either but I find some things that I could do in LR are a bit easier with Topaz.As I mentioned to Todd I did try some shots at a slower shutter speed but with the wind and steady rain I just could not make it work to my liking. I am blaming it on the weather anyway. Thanks for noticing the foreground. I am a big fan a nice froground in a image when it does not detract from the image and actually adds to it. It will be on My wall and hopefully maybe someone else's Wall. I did enter this image into a couple if monthly contest last week and won a First place at one of the clubs and and Honorable Mention in the other. I think the judge in the other club was biased,haha. &nbsp Posted: 11/17/2019 11:06:48
---
Please log in to post a comment