Madhusudhan Srinivasan
---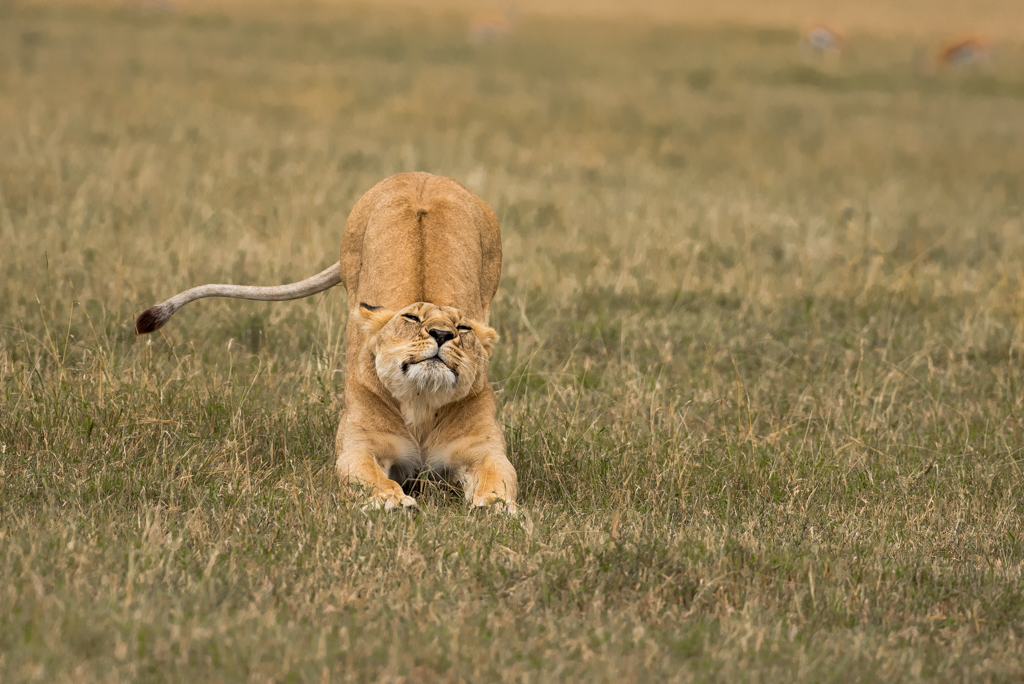 October 2019 - Lioness
Original
About the Image(s)
In my trip to Mara last year, I was waiting for a mating couple to come back into action after a nap in-between their act. As soon as this lady stood up, I expected some small moves like this and there she gave this pose. It was beautiful to watch their mating behaviour / process. The way she carelessly addresses the king of the jungle and him being a king, still walks behind her where she leads him. Overall a good experience to cherish by raking up the memory for years. I liked this image on how it shows even animals know their limits to fill their stomach/have priorities. They don't fall into greed and overkill what's around. We can see Gazelles in 200-300mtrs away grazing without fear. Why can't we humans learn to avoid greediness and stop building wealth boundlessly?

Nikon Gears used – Nikon D750, Nikkor 200-500mm @320mm, handheld

Exif: 1/4000, f5.6, ISO1600, Weighted avg metering. (High ISO due to fluctuating climatic condition and mostly cloudy. Hence just played with SS only keeping others to optimum level)

---
2 comments posted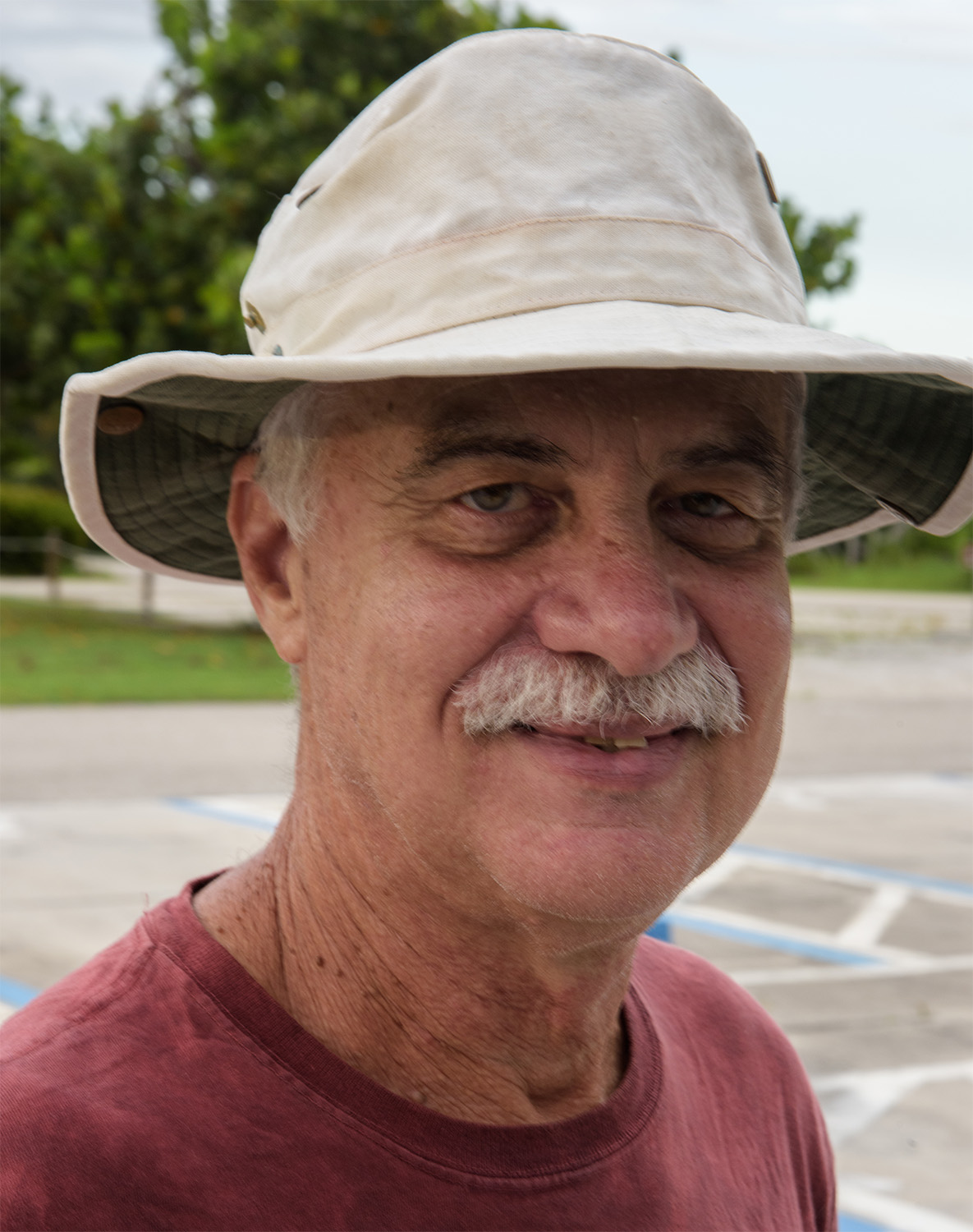 Larry Treadwell
"I guess I'll have to get up." I can just hear this lioness beginning her day if if it is a bit late. But if you have been out hunting all night I guess there is an excuse.

This is one of those images that makes the viewer just smile and that mental engagement makes the image stronger. I feel you did everything necessary to capture the image correctly and that you did in not over process it post.

Your crop from the original is effective and I'm glad you removed that unnecessary skyline from the original. I kind of feel this would be more powerful and draw the eye of the viewer much more if you have made this a vertical crop. I feel this way because there is very little action so by focusing the viewer more on the cat it would add strength to the image while still retaining some of the environment. One other thing that may make the image stronger would be if you were at ground level and eye to eye with the cat. Then you would really have some drama added to the image and also give more power to the cat. Those low angles are really more powerful. &nbsp Posted: 10/18/2019 07:50:35
---
Todd Grivetti
Madu,
Looking at the original image, there seems to be a disconnect form the rest of the image. A vertical crop as Larry mentioned may have made the image even stronger. Cropping out the left side with only the partial leg and paw was needed.
Obviously you couldn't get very much closer, otherwise a lower angle and point of view would have allowed you to capture the eye level detail. The silhouetted antelope or gazells in the background offer a glimpse of surrounding landscape.
Color and light changes are very nice and bring in the variations of greens and yellows while not darkening up the lioness at all. The focus on the lioness is spot on and she fills the frame nicely and is crisp and sharp.
I hope you don't mind. I played with this a bit and cropped it vertically. I added a modern 7 profile from LR and adjusted the light a bit, removing the highlights (-36) from the sky, added some shadows back (+24), removed some of the white (-27) and increased the blacks (+40) a bit, while leaving the exposure alone. In the color slider, I increased the blue (+43) and decreased the luminance (-11) to bring in the horizon more, giving more of a depth of field. In the effects slider, I increased texture (+14), clarity (+19) and added a little dehaze (+9) allowing for some additional colors (tree line) in the background to come out.
Still gives a low angle POV with a little more Depth. &nbsp
Posted: 10/19/2019 08:00:52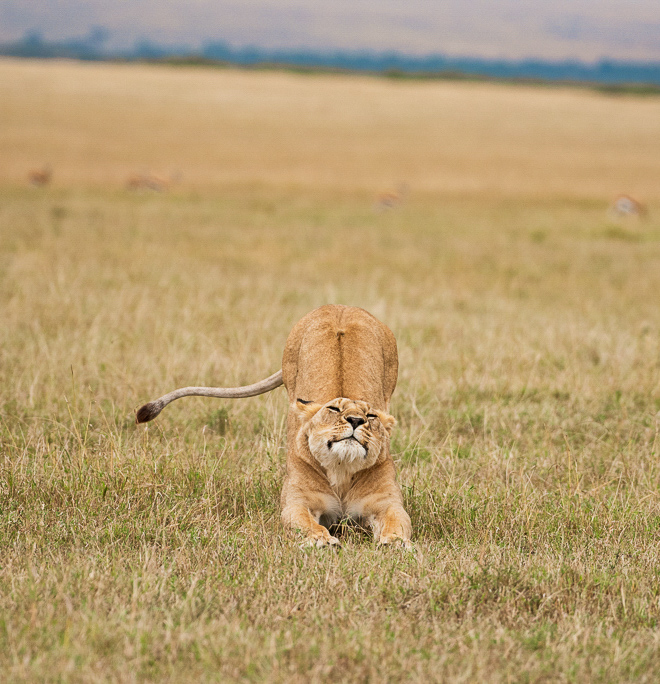 ---
Please log in to post a comment