Todd Grivetti
---
August 2019 - Pollenator
Original
About the Image(s)
Camera: Canon EOS Rebel T3: ISO 200 Tv 1/640, f/20, Aperture priority
Lens: Canon 18-55 mm - focal length 55 mm

One of our favorite camping locations in Colorado is full of wildflowers and abundant opportunities for capturing wildlife in their own natural world. This was along the trail around the lake, and I was able to watch this bee for several minutes. I was working on close up and macro photography at the time. Lightroom enhancements: Profile Modern 07, Auto lighting (incr. exposure, contrast, shadows, whites). I added a bit of texture to the bee to enhance the hair and leaves of the flower. Clarity increased slightly +9, dehaze -9. Just of hint of catch light to the eye. No change to detail or optics. No cropping.
---
This round's discussion is now closed!
16 comments posted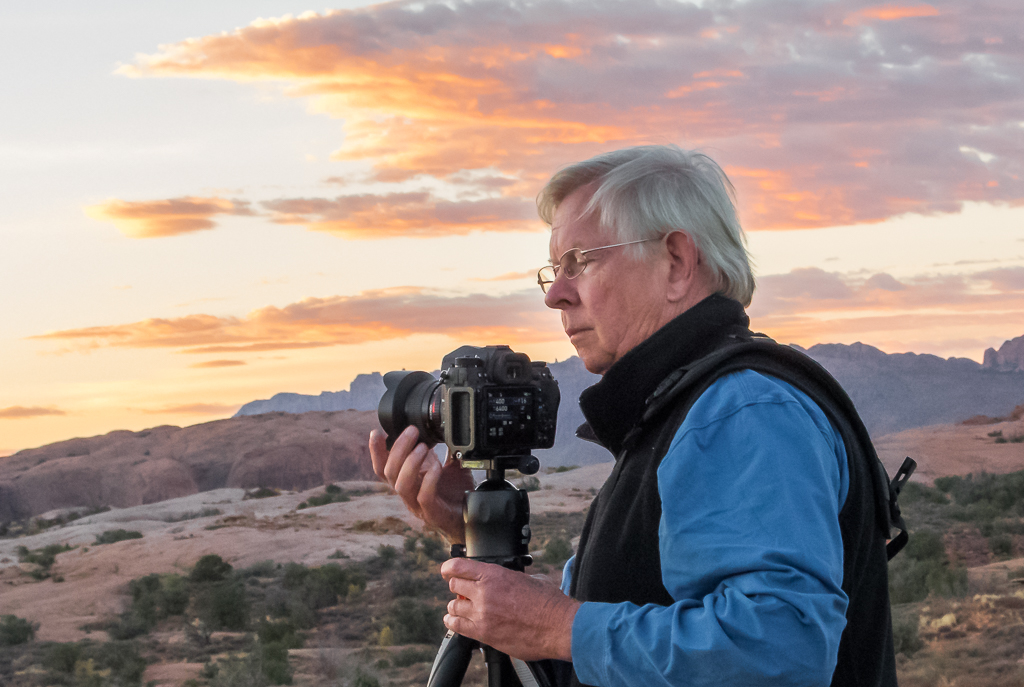 Michael Weatherford
This is my favorite type of photography - just sauntering along a trail, stopping to inspect the flowers, birds, insects, mushrooms, interesting rocks, whatever. A pollinator on a flower shot always makes for a more interesting image, to me. You have a nice flower here, not sure what species - maybe one of the goldenrods, with a bumblebee. I can see its proboscis as it "buzz-pollinates" the flower. Very cool! In Lightroom I would use the adjustment brush to Dodge (lighten) some of the shadows around the bee and also to Burn (darken) the background a little. The background is attractive, but it might not hurt to darken it some. You could also selectively sharpen the image using the mask in the "Details" section of Lightroom. Just a few things to try. A very nice image. &nbsp Posted: 08/05/2019 15:10:10
Todd Grivetti
Thank you so much Michael for the great tips. Along with Larry's suggestion, I did crop a bit more from the bottom and left side and brought the bee closer. I will definitely work on the background and see what you are saying. I tried to darken the area just behind and to the bottom right of the bee and have to play with this a bit more. &nbsp Posted: 08/06/2019 22:44:21
---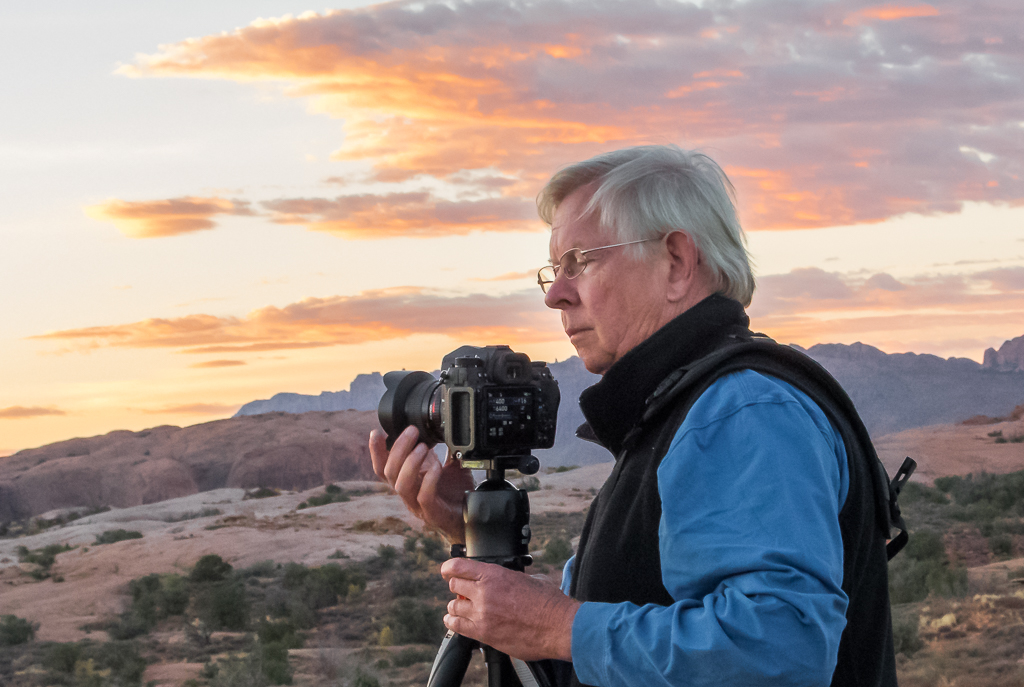 Michael Weatherford
Also, if you are going to do much of this type of photography, a 100-200mm macro lens will do wonders for you. Actually, I use a 300mm telephoto on a full frame camera when shooting flowers with flying insects or hummingbirds, to fill the frame without getting too close and scaring the critter away. &nbsp Posted: 08/05/2019 15:14:35
Todd Grivetti
I could have used my 150-600 mm which I could have stayed a few feet back. This would have allowed me to open the aperture up a skosh more to f/16 - f14 maybe. Being it was busy around the petals, I was able to get close and I don't have to worry about being stung. &nbsp Posted: 08/06/2019 22:52:19
---
Richard Matheny
Nice image Todd. I am just stating to work on learning how to do macro photography so I am not even close to being able to offer much in the way of help on someone's picture. All my efforts are done with a long 200-500mm lens. If i continue this effort I will for sure buy a good micro lens such as Michael mentioned.I agree with much of what Michael said.
The background is really nice but could be darker. That would help to bring the detail of the bee more into focus. I may have used a smaller f-stop to decrease the depth of field some. Still a really nice image.
&nbsp Posted: 08/05/2019 18:45:15
Todd Grivetti
Hi Richard, I dabble with macro and really do like it for flowers, insects, rocks/lichen, which allows me to really bring out the subject. I am also continuing to learn about it and want to use it for some of my nature photography.

I may have to invest in a new lens... Awe, Darn. &nbsp Posted: 08/06/2019 23:03:41
---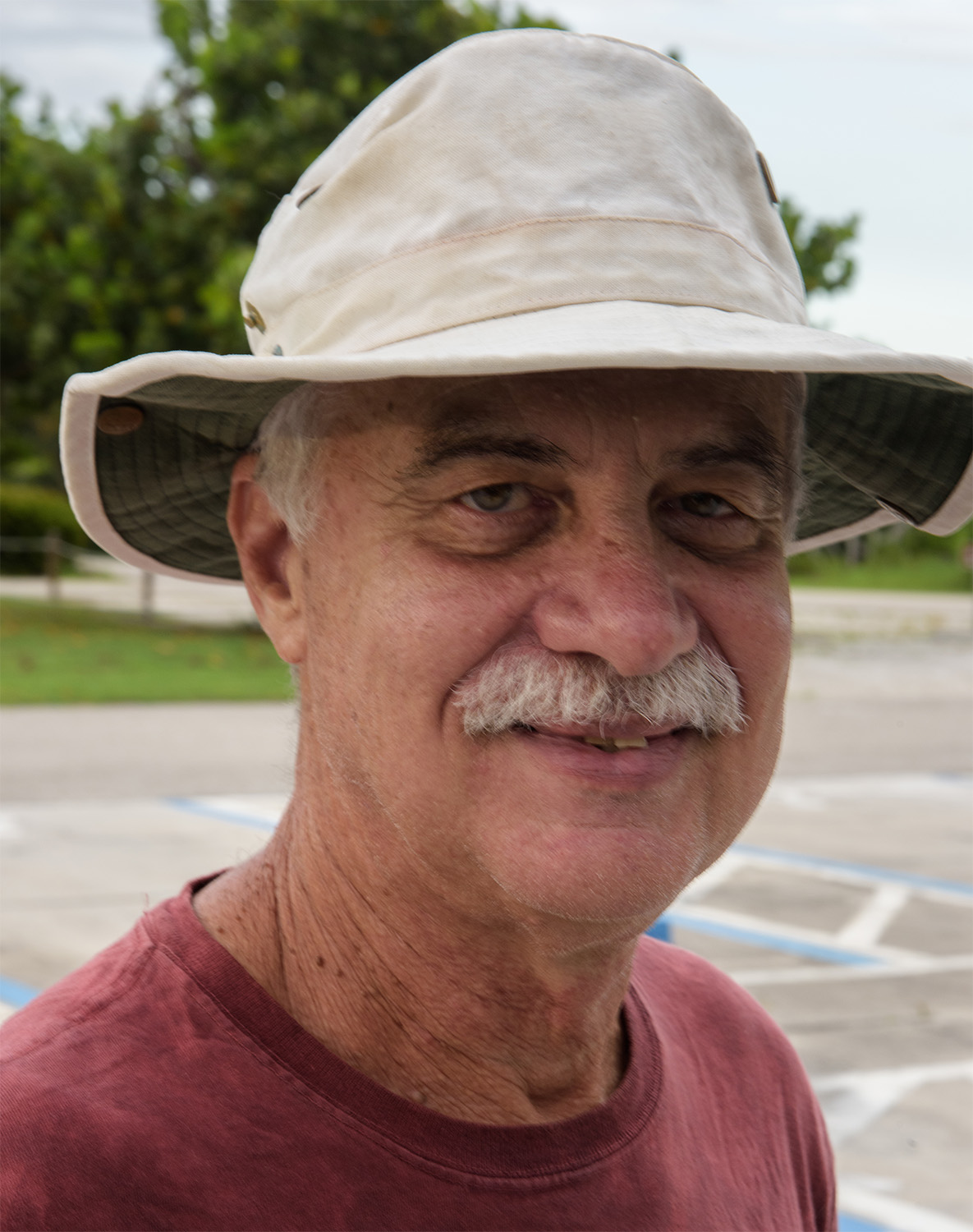 Larry Treadwell
Man am I jealous. You really had a bright day to be able to get setting like that. The bee is sharp (thanks to f20)as are the flowers closest to the bee. You were clearly able to get yourself and your rig close to avoid cropping. However I would suggest that you crop the disconnected plant parts at the bottom. as has been mentioned you might consider bringing down the highlights as this would make the bee pop a bit more.

You might chat with Madhu about a macro lens if you are interested in one. He is the real macro pro around here. I'm sure he would be able to help you. I have a 105mm f2.8 macro which gives me a little room to work that I like a great deal.

This composition puts greater emphasis on the flower rather than the bee. While this is an exciting image, in the future you might consider waiting for the bee to move more forward so there is more bee and less flower visible. &nbsp Posted: 08/06/2019 18:38:56
Todd Grivetti
It was one of those days where the sun was high, hot, and bright. Definitely lucky. This was the better of the 5 images I shot with the bee and the flower more focused and sharp. I agree, I wish the bee would have been more in the foreground than behind the petals. Great eye! I did crop out the bottom of the frame and the left side, which did bring in the bee a little closer. &nbsp Posted: 08/06/2019 23:06:58
Todd Grivetti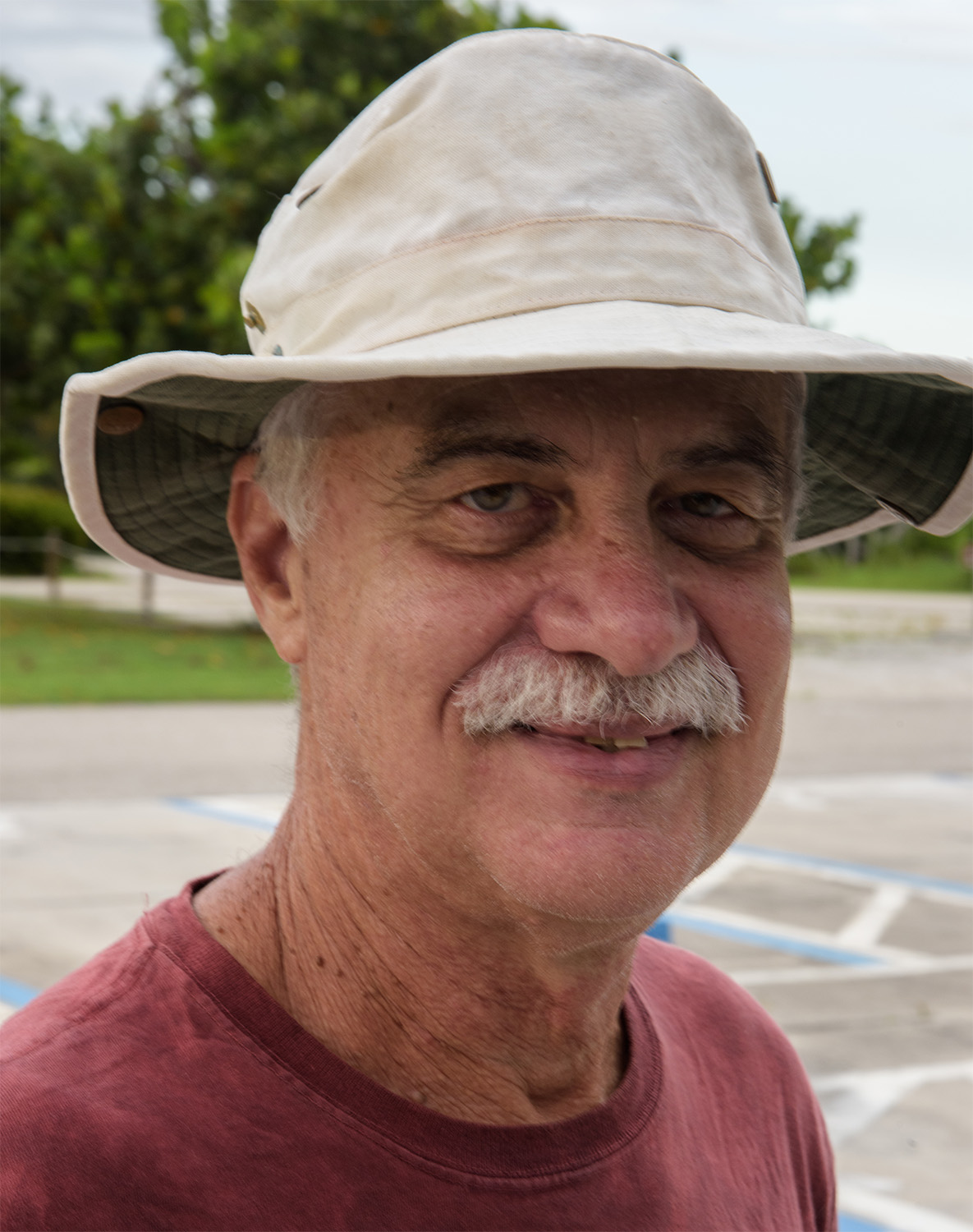 Larry Treadwell
Sorry for the delay in getting back to you,I've been traveling. Yes, this is much more inline with my cropping thoughts. I think this is a lot more compelling. &nbsp Posted: 08/22/2019 10:17:39
---
Cheryl Pauley
Todd, With such bright sunlight, I'm impressed that there aren't any blown out spots on the flowers or bee. You obviously know your camera settings well. A very pleasing image to see such a small creature so close up. &nbsp Posted: 08/11/2019 22:43:33
Todd Grivetti
Hi Cheryl,

One piece of advice I have been taught by several instructors is to definitely use the exposure compesation and I generally decrease all my images by 1/3 as well as try to set my exposure as close to the ISO as possible to get the best light and quality. Also, using a lens hood on days like this is a a must to help keep the light from blowing out the subject. Granted it dosen't happen all the time, so practice makes perfect. &nbsp Posted: 08/27/2019 21:15:30
---
Wayne Stelk
Todd, you took a nice image and I agree with the kudos mentioned by the others. The in-focus details on the bee and flowers below the bee are excellent, and the color scheme hangs together well. I too dabble in macro, using a Canon macro 100 mm EF lens (1:2.8L). When I set out to shoot flowers and/or insects, I mount my macro lens. When out and about taking random, opportunistic shots, I've had fun taking close-ups using the telephoto on my Sony RX10 IV that zooms to 600mm equiv. As you know, the telephoto really creates a short DOF and the background can be incredibly compressed.

My wife keeps a bee & butterfly garden, so you've inspired me to get back out there again since the garden is in full bloom in August. &nbsp Posted: 08/14/2019 19:37:09
---
Madhusudhan Srinivasan
Beautiful image Todd. I liked the cropped version of your's. That is more appealing than the original one. To me, the original one looked neither like a nature pictorial nor like a macro. However, the second version is much better.
Next time after you take 1 or 2 safety shots like this, try using a reflector so you can get more details of the bee as well. or even better is to use flash to help freeze the action that the bee is indulged in (unless your aim was to capture it using only natural light). Although bg is busy, it is giving a good bokeh effect. :) &nbsp Posted: 08/22/2019 04:09:51
Todd Grivetti
Hi Madhu,

I have thought about purchasing a reflector or making them. If I were setting out to do this for a day or planned shoot, I definitely like the concept of reflectors; Only if the insects would cooporate :).

Most of my shooting is in open meadows or forests and I try to limit the amout of equipment I carry if out hiking. Not to say, I couldn't do it in my backyard though. &nbsp Posted: 08/27/2019 21:18:34
---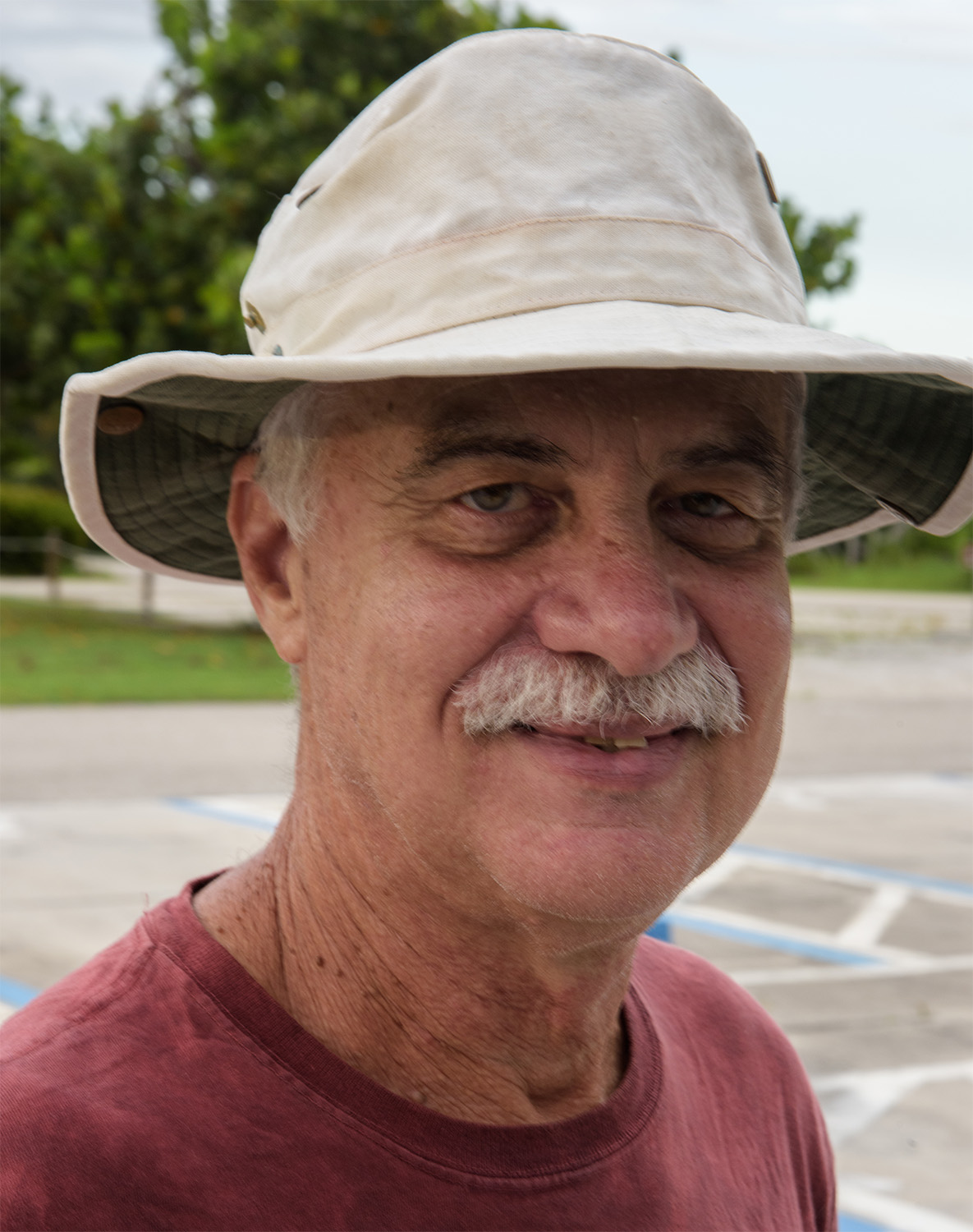 Larry Treadwell
Great advice Madhusudhan. I knew, it anyone around here knew how to photograph an insect it would be you. Great advice as usual. &nbsp Posted: 08/22/2019 10:19:05
---