Cheryl Pauley
---
August 2019 - Yellowstone Morning
Original
About the Image(s)
Nikon D810, 24-120 lens at 24mm, ISO 640, 1/250 sec., f9.

I straightened the original photo, removed spots, increased exposure, saturation and vibrance, adjusted shadows, lights and darks with the brush and graduated filter in Lightroom.

This photo was taken in Yellowstone National Park in June 2018 on a tour to see the early morning fog. It was eerie initially but the rising sun quickly lifted the fog away. I'm not a morning person, but this experience was worth rising early. I especially liked the reflection of the dead trees and sky in the water, the rising steam and sun just breaking through the trees. I experimented with lighter versions but finally settled on a darker one.
---
This round's discussion is now closed!
23 comments posted
Richard Matheny
Cheryl, what a lovely image.Sure makes me want to be there on a morning just like the one pictured here. There are several things that draw me to this image. The first one is that as a viewer you have given me a place to be or to stand in your image by keeping the foreground on the right side. I don't always get it done but I do always try and give the viewer a place to be a part of the image.I always love reflections and I really like these showing through the mist. I also like that the image is anchored so well by the trees and the rising sun on the right. The enhancement of the sunlight on the right draws you from the left to the right through the image. I think you have done a great job with post work. I may have tried the define that whisper of clouds just a little to give the image a little more depth. There seems to be just a little noise in the sky but not a big deal. Again I want to go there, beautiful image. &nbsp Posted: 08/05/2019 12:59:53
Cheryl Pauley
Your idea of giving the viewer a place to stand is a good one and one that I haven't given much thought...but will in the future! I did try to highlight areas to draw the viewer's eye from left to right. There is some noise in the sky and I will fix that before I enter it into a competition. Thanks for your thoughts! &nbsp Posted: 08/11/2019 20:08:25
Todd Grivetti
Cheryl, I just purchased another class from CreativeLive by Franz Lanting about "The Art of Seeing" I am looking forward to viewing it as it will discuss this very issue.

I too see something and will start shooting, but is it really what I wanted to shoot. Part of my preparation for a possible shoot now is to research the subject I want to capture and really think about what I want to portray in the image as Richard states about "looking for a place to stand" within the image. I wholeheartedly believe that as it takes you to the place and allows you to be a part of the image and story being told. &nbsp Posted: 08/15/2019 21:57:11
Cheryl Pauley
Todd, Agreed! When I'm at home and can take my time to think about what I want to portray, I do better. But some of the more exciting places I visit are with my husband and/or family on vacations. That's when it gets difficult! I need to do more research ahead of time as well. That would surely help. I was thinking about having a foreground in this photo, but wasn't seeing it as a place for the viewer to stand. I've learned something that I hope will enhance my photos in the future! Thanks for your thoughts. &nbsp Posted: 08/15/2019 22:19:53
---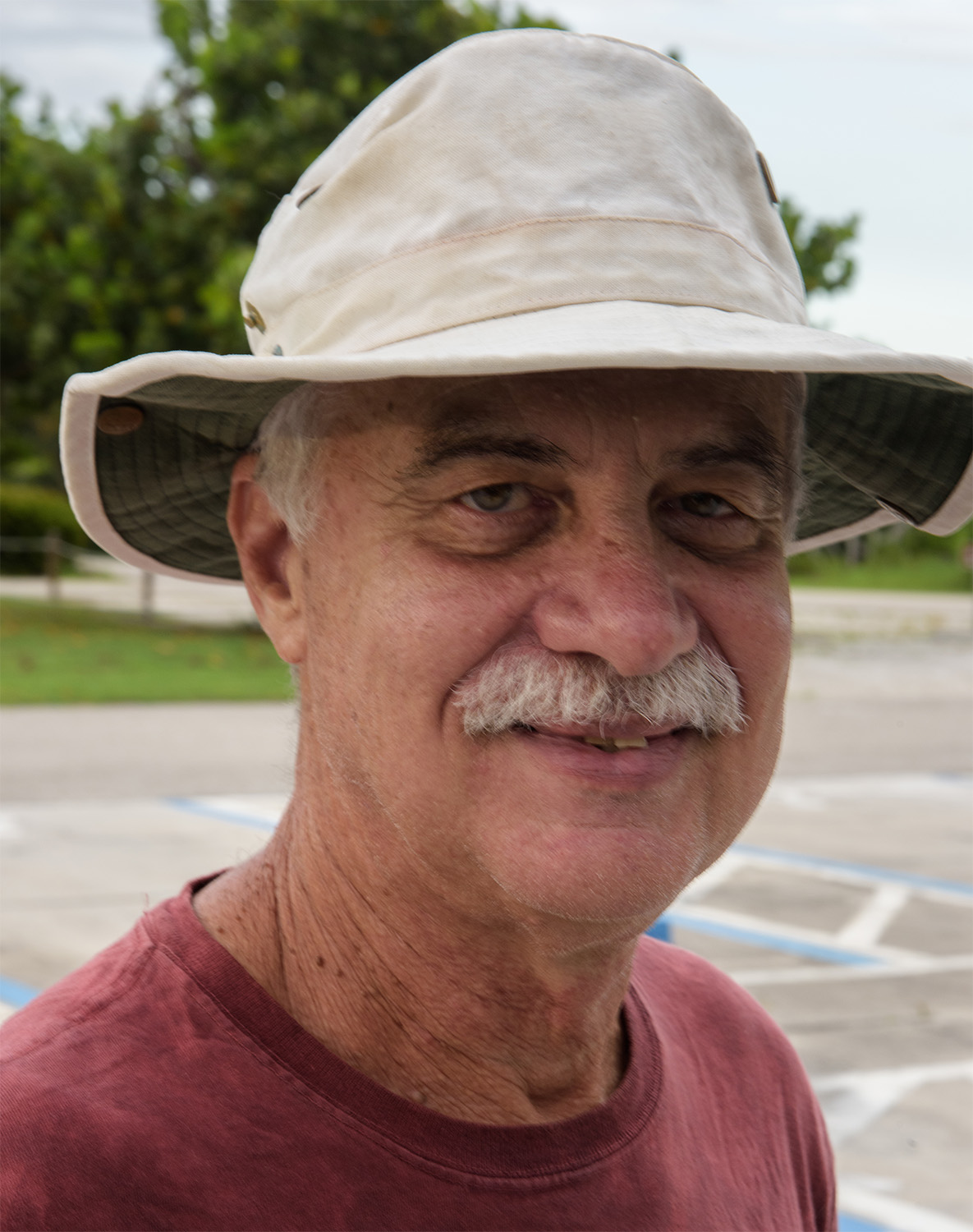 Larry Treadwell
Cheryl, nothing beats a sunrise in the mountains, especially when you throw in a bit of fog. The light on the trees and in the sky is quite pleasing and certainly sets a strong scene. You have framed the composition nicely with the foreground and the image has a pleasing flow from left to right and provides numerous stopping points to view the complexity of the scene. You did a good job of processing the image and bringing out the colors.

The rules of composition say you want the foreground to reach the left corner and not end just short as you cropped the image. I also feel you not have reduced the large pine on the right quite as much as you did. As you cropped it the tree appears to be an after thought where it could be a solid anchor for the image. You have enough tree in the original to add a bit more to the final image.

Now here is where this gets complicated. You used a 24mm lens at an aperture of f9. If you look carefully your closest foreground is a bit soft and the distant treeline is also soft. The focal point you used puts the mid pond at optimum sharpness. You then get the DOF extension of 82 feet behind the focus point to be the far range of what is in focus. To get this entire scene in focus you would need to be shooting at about f18. That would move your near DOF down to 8-10 feet and the far point at infinity. To do this a tripod would be necessary with the amount of light available at dawn. The easiest fix for this without a tripod would be for you to back up so that your nearest foreground object is about 25-30 feet away. Then your hyperfocal length would be 27 to infinity at f9. This is all very mathematical.

I have shortcuts to make this work that I can explain.

In the end this is a very attractive image that fully captures a mountain sunrise with fog. It is certainly worth framing. I wish I could have been there. Looks like a beautiful morning. &nbsp Posted: 08/05/2019 20:19:22
Cheryl Pauley
Larry, I did have enough room to take the bottom of the image all the way to the left corner, but I sometimes struggle with placing it there due to comments from camera club members that it shouldn't be right at the corner. There could have been more of the tree left on the right. Like Wayne, I'm also challenged as to where to cut it off. I do think I cropped it too closely this time. I remember aiming at the mid point of the pond in an effort to use hyper focal distance. You mentioned that you have shortcuts. Please share these as I struggle with getting landscapes in focus (as well as estimating distances).
Thanks for your thoughts and help. &nbsp Posted: 08/11/2019 20:17:34
---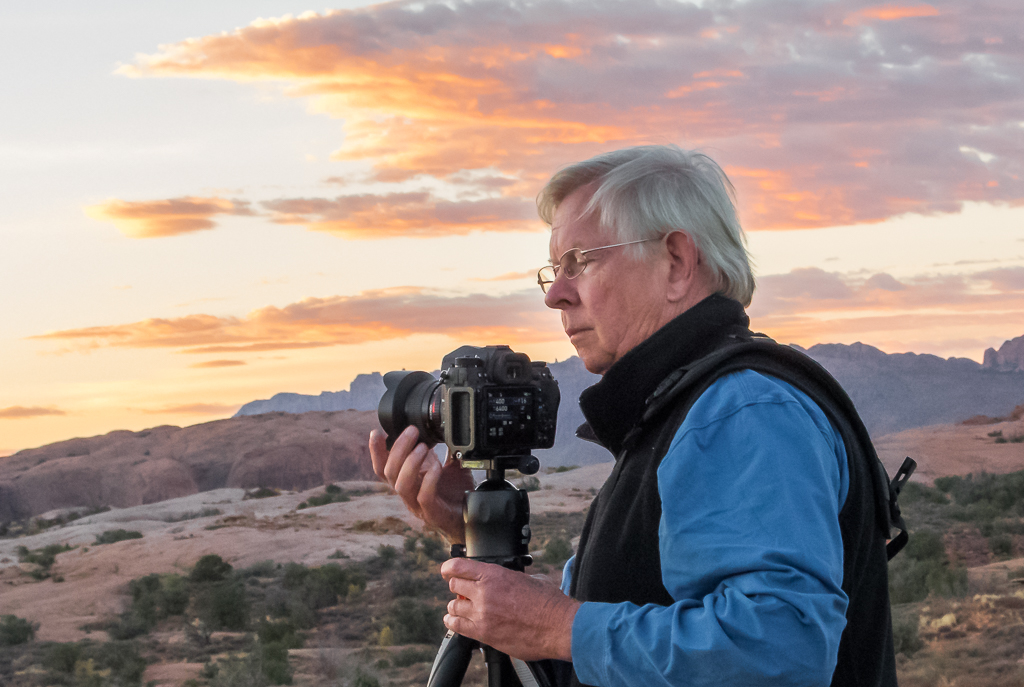 Michael Weatherford
With you and Wayne both posting wonderful images of Yellowstone, I feel as if I've gone on vacation just looking at them. I think you did a great job of bringing out the colors in this image, maximizing the impression of a sunrise with the steam rising from the water. Personally I am biased toward a panographic look, so I would have widened the crop all the way out to the original, except for that last snag on the left side, and kept all of the foreground. I love the light and colors, and think this image might look awesome with a "painterly" treatment. There is a preset in Photomatix that I sometimes use. Thanks for sharing this one! &nbsp Posted: 08/09/2019 10:16:47
Cheryl Pauley
Michael, Thanks for your thoughts on my image. I am a painterly fan so will give that a try. I also will try to keep the vacation photos coming! &nbsp Posted: 08/11/2019 20:21:47
Todd Grivetti
Agree Michael... I want to go back for sure. It's always been my "go to" place when traveling to other parks. &nbsp Posted: 08/15/2019 21:53:14
Cheryl Pauley
---
Wayne Stelk
Cheryl, this is a really nice image - and it makes me want to go back to Yellowstone! It's interesting that your aperture setting (f9) is the same that I used for my landscape submission.

I agree with Larry's comment on both your photo and mine that this aperture setting didn't create the hyperfocal image that we both wanted. And in response to Larry's comment about pine tree that frames the right, I always find it a challenge about the amount of a tree to use as a horizontal frame. I found that your cropping of the tree looked good to my eye. Larry thought more of the tree should have anchored the frame. For shots like these, I always struggle with those tough judgment calls about how much "presence" of a tree (or boulder or bush) constitutes a good side-frame.

All in all, your image of the morning light on the mineral pond juxtaposes forest decay with new forest growth, which nicely captures the cycle of life in Yellowstone. &nbsp Posted: 08/11/2019 10:52:28
---
Cheryl Pauley
Wayne, Hyperfocal and cropping are issues for me, too. Guess I'll have to go back to Yellowstone and try it again! Thanks for your thoughts, especially on capturing the cycle of life there. &nbsp Posted: 08/11/2019 20:24:17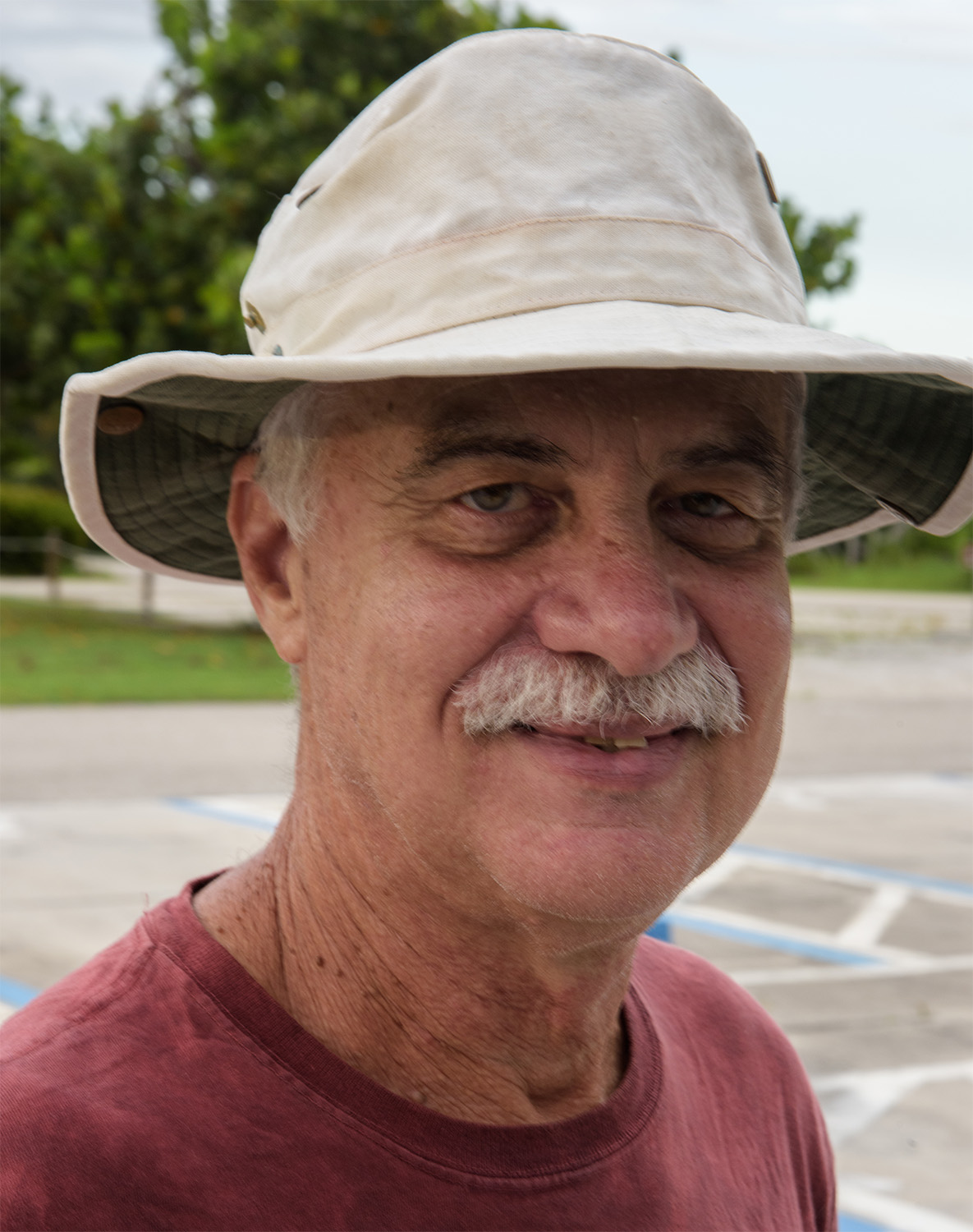 Larry Treadwell
Here's a tip for managing DOF I picked up from Bryan Peterson at one of his workshops:

With a 24mm or wider lens, at f/22, if you focus 1 meter in front of the camera, everything from 18" to infinity will be in focus.

Will there be diffraction? Yes, and the degree of it is somewhat dependent on the lens, but it also is generally mitigated in processing.

This flies in the face of conventional wisdom, which is never to shoot at small apertures because of diffraction, but Bryan teaches this technique at all his workshops, and makes the case that lens manufacturers build small apertures into lenses for a reason. If it were so bad, they would save the time and expense of doing so.
&nbsp Posted: 08/15/2019 05:30:37
Cheryl Pauley
Larry, Great tip! I will have to try that. Basically focusing a little over 3' in front of the camera (looking straight ahead of the lens) and that should work at 24mm or wider at f22. Is there a formula you use? &nbsp Posted: 08/15/2019 22:28:45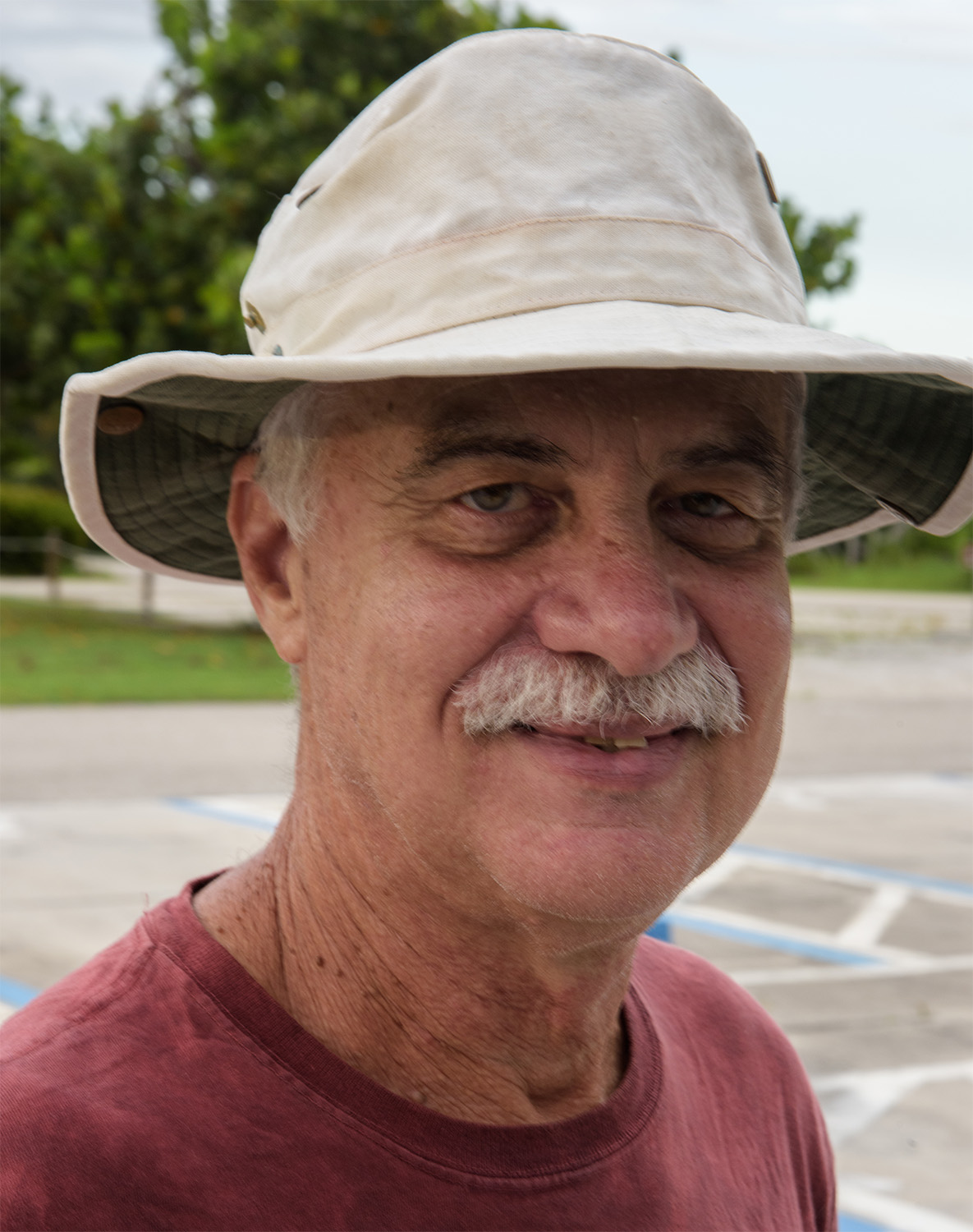 Larry Treadwell
If I want critical focus I will measure one meter and put a twig there and focus on the twig and then remove the twig.

My greatest fear is going somewhere, finding this awesome scene and take a shot and then get home and find a once in a lifetime scene is out of focus. I know I sound crazy with what I go through, but I want to come home with the shot I want.

Now I better go before the guys with the white jacket come to get me.


Oh yes---I did see the fairies you said were hiding behind the mist. :-) &nbsp Posted: 08/15/2019 22:34:40
Cheryl Pauley
I think the twig is a great idea! &nbsp Posted: 08/15/2019 23:13:05
---
Todd Grivetti
Cheryl, Everything about this image is what I love about Yellowstone. You have captured nature for what it is and the enhancements accentuate the details vividly. Beautiful capture of the side lighting with the softness of the fog for me encapsulates what Yellowstone is. Pure, Raw, and Natural!

Part of the noise you mention in the sky is both from your ISO as well as the light diffraction from the fog. Since you mention this is a sunrise shot, I presume you are shoot South to North with East on the right side of the photo. the trees in the mid-range that are highlighted with sunlight is placed very nicely.

You don't mention if you were using a tripod, which may have helped with some of your focal length to where you would have been more stable to adjust the length, and also may have been able to open up to f/8. One thing I have learned from my time with other professionals and through classes I've purchased with Franz Lanting is that aperture of f/8 - f/11 are pretty good for DOF, Focus, Diffusion, etc...

Your original is pretty dark. I probably would have trialed a couple differnt ISO settings, but then also opened up the aperture and possibly decreased my shutter speed to 160th or 140th, just to play with the lighting.

Regardless, This is a very nice composition. &nbsp Posted: 08/15/2019 21:51:29
Cheryl Pauley
Todd, Thanks for your thoughts on the image. Your comment about the noise in the sky being due in part to the fog, helps me understand another image I took at Mesquite Flats Sand Dunes in Death Valley during a sand storm. The sand in the air created noise which I didn't understand at the time.

I didn't use a tripod since we were on a tour. There was so little time to compose shots, and we moved quickly before the sun burned off the fog. But good tips on decreasing the shutter speed to get better lighting. Thanks! &nbsp Posted: 08/15/2019 22:42:55
---
Madhusudhan Srinivasan
Excellent landscape Cheryl. Even I struggle with the hyperfocal image. May be I take too less landscapes to keep trying such things :)
I have always admired Larry's landscape images from the beginning of my association with this group. This image of your's is no less in any means. Just loved it!
Yet another image from Yellow Stone Park to tickle my temptation... :D &nbsp Posted: 08/22/2019 04:41:05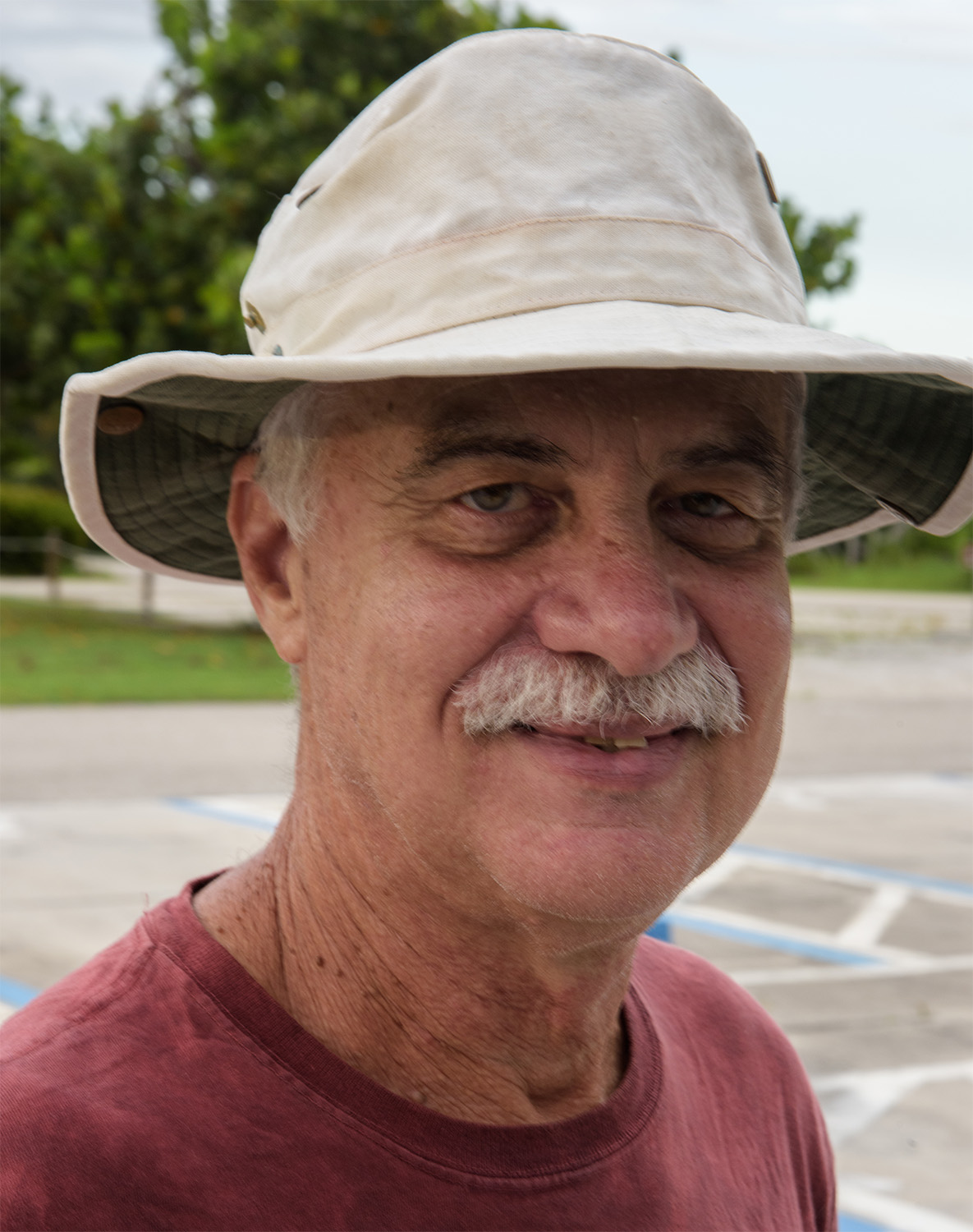 Larry Treadwell
If just starting landscapes or trying to get the hyperfocal stiff to work the simple fix is a tripod, a 24mm focal length, shoot at f22 and focus about 20 feet into the frame (pick something on the ground to focus on). Then compose the image.

There is nothing to it. :-) &nbsp Posted: 08/22/2019 10:48:09
Cheryl Pauley
Larry, Thanks for this tip. I will try hard to remember it, but will keep it handy in my camera bag! (Is memory one of the first things to go?). ;-) &nbsp Posted: 08/22/2019 14:30:24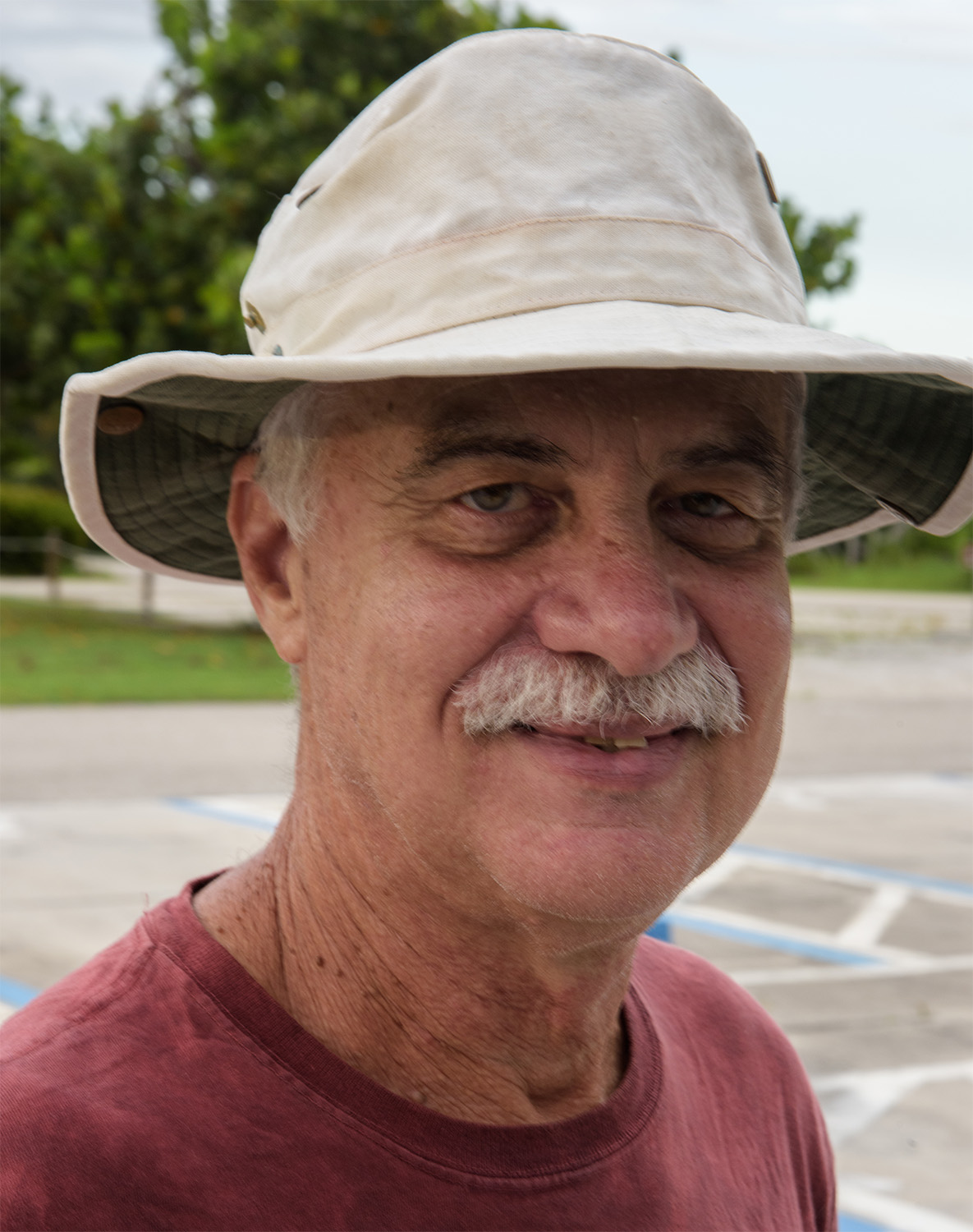 Larry Treadwell
I'm sorry, I don't remember hearing anything about that. :-) &nbsp Posted: 08/22/2019 17:22:28
---
Cheryl Pauley
yMadhusudhan, Thank you so much for your kind words. It's a good feeling when someone likes your work! ;-) . If you haven't been to Yellowstone, it's a wonder to behold! &nbsp Posted: 08/22/2019 14:27:33
---