Wayne Stelk
---
August 2019 - Hot Springs
Original
About the Image(s)
Title: Travertine Terraces, Mammoth Hot Springs

Camera: Canon 5D Mark IV (EF24-105mm f/4L IS II USM)
Settings: 1/200 sec, f/9.0, ISO 100, 24mm, hand-held

During my recent June trip to Yellowstone, the weather was cool and frequently cloudy. The clouds were thick when I visited Yellowstone's Mammoth Hot Springs near Norris Geyser Basin. The terraced scenery was so dramatic that I could have spent days there. But I didn't have days and I had to take the lighting as it was - brightly colored terraces and pools muted under a thick layers of clouds. Of the many beautiful scenes, I selected this one showing steaming pools of crystalized calcium carbonate spreading through old forests and leaving tree stumps in its path, creating an other-worldly look.

Based on some pre-posting communication with Larry, I decided to re-edit this photo from the post-processed version that I originally submitted. In this re-edit, I used a newly acquired photo editor, Perfectly Clear, using their AI preset and using some of their editing sliders. I save the edited file as a TIFF and then made minor adjustments in LR. Using this two-step approach to post-processing, I think I achieved a more natural color rendition than my first attempt at post-processing (in which my HSL colors enhancements were too saturated). Since I just downloaded Perfectly Clear, I haven't learned it yet, but I think it will be a useful plug-in with LR and PS for future post-processing.

Of course, editing software can't fix fatal errors. In this image, I overexposed the highlights and the focus could have been sharper. Still, it was a fun image to capture and I'll look forward to your comments.


---
This round's discussion is now closed!
18 comments posted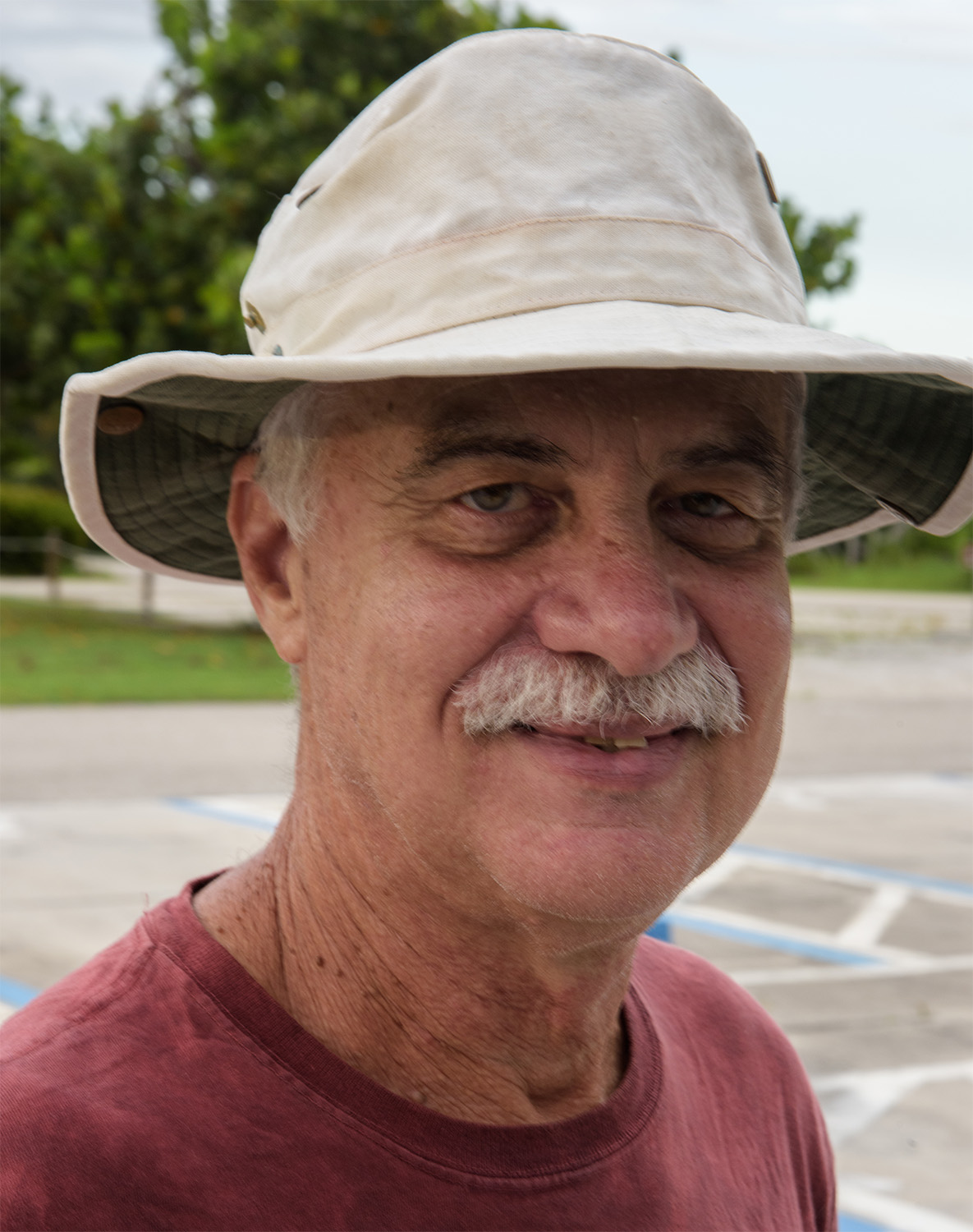 Larry Treadwell
As Wayne has noted he and I have have communicated numerous times regarding this image and we both had done several edits. This edition is by far the best Wayne has done. Now the image has taken on some real character. I feel Wayne has made some real progress with his editing. Everyone should compare the final result shown here with the original (also posted) to see the progress he has made. This current edition is certainly well done.
Personally, I think there is still too much of the green pool in the foreground. This area is the lightest part of the image and thus draws the eye. It is also the part that has the lest about of detail. My suggestion would be to crop a large portion of this to force the eye to move deeper into the image. I also changed the perspective of the image to somewhat create a lower angle of view. (see the attached image) This did two things. It brought greater attention to the unique mineral and rock formations and thus creates greater interest. Note how it also draws more interest to the dead tree on the right. With less foreground showing the very powerful leading line coming in from the left is even more powerful than before.
As you have noted the image has some blown highlights which weaken the image, but we have discussed how to deal with those in the future. Also as you noted there is a sharpness issue. First I always suggest a tripod for landscapes. Second, while I prefer low ISO settings (good selection of ISO 100) But the DOF at f9 is simply not as great as at f18 or higher. It has to do with the optics of the lens itself. There is also the 1/200 second. Generally this is OK for a wide angle lens but your lens is actually a zoom and is thus longer physically than a true wide angle lens. This would suggest a faster shutter speed for the lens to be held truly steady. But to change these two settings, Fstop and shutter, you would have to raise the ISO. Thus we are back to the need for a tripod.
Perhaps this month we should talk about hyperfocal distance. From the look of your original image I believe you slightly angled the camera downward to limit the about of sky to create a stronger composition. That was good. However, when you focused the camera on the scene, this brought your focus point more toward the bottom of the image. Thus with the F9 setting your hyperfocal length did not actually reach infinity and this is why the background is soft.
You still have an excellent image--one of your best to date. You have done an outstanding job of processing it. Additionally your composition is quite strong with good leading lines. I like this image very much. &nbsp
Posted: 08/02/2019 11:15:36
Todd Grivetti
I would really like the discussion on Hyper-focal distance Larry. A concept for me I struggle with and continue to learn about. &nbsp Posted: 08/06/2019 23:28:31
Wayne Stelk
Larry - As always, thanks for your detailed and technical comments. As Todd noted, hyperfocal landscapes are a challenge, and lens optics add to the challenge.

What I am learning from these monthly critiques is that what my eye sees and what the camera captures are two different things - 3d vs. 2d (duh). When I came upon the scene, I was taken with the large mineral pool in the FG, as well as the coloring in the other pools at the mid-focal point. I wanted to capture that larger pool in contrast to the other more distant pools. In other words, I wanted to ground the image with the dramatic greenish pool in the FG. However, in post-processing, when I saw the 2d image and the exaggerated FG due to the wide angle frame, I could see that I had not visualized the scene the way the camera does. The FG pool over-dominated the frame. So, I cropped it down and I agree that it could have been cropped more.

In retrospect on this trip to Yellowstone, I relied too heavily on the wide angle shots that creates the effect of the FG being enlarged and the BG being minimized. This approach does have value for certain shot, but I realize that I over-did it. This "lesson" taught me the value of a longer lens for landscapes when I can get enough distance between me and the scene to make the longer lens useful. And to Larry's point, whether wide-angle or telephoto, a tripod can solve a lot of problems! &nbsp Posted: 08/12/2019 09:23:48
---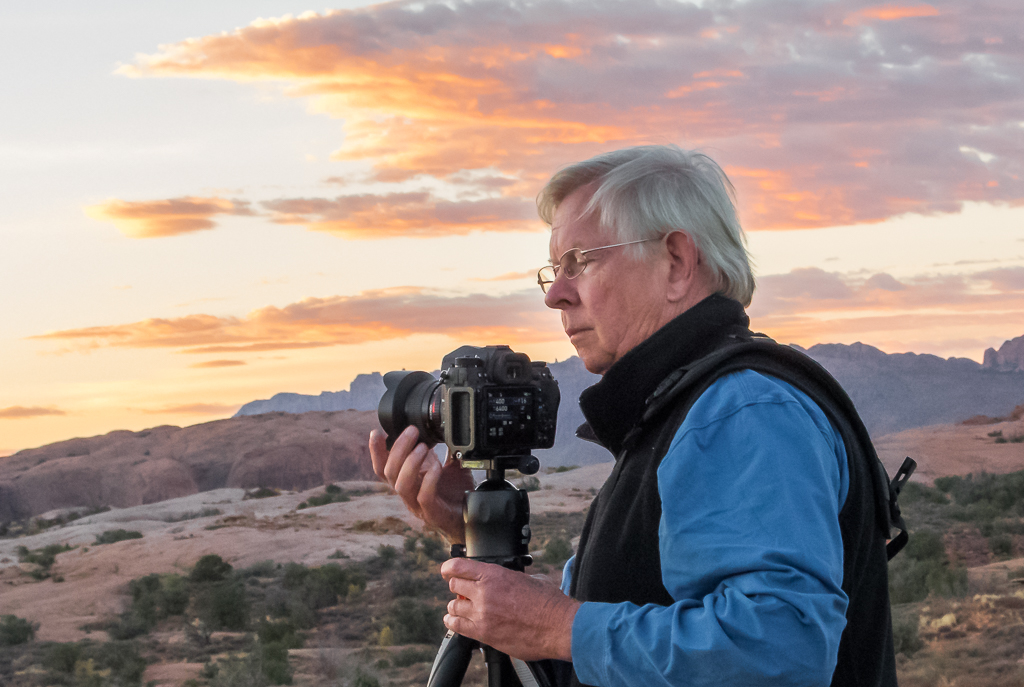 Michael Weatherford
Yes it could be sharper but the drama and colors in the image make it work. The drama of the clouds and the colors of the deposits around the hot springs. Isn't Yellowstone wonderful? You have captured the essence - it brings back memories of Yellowstone visits. Good job!! &nbsp Posted: 08/02/2019 13:04:12
Wayne Stelk
Thanks, Michael! &nbsp Posted: 08/12/2019 09:24:17
---
Richard Matheny
Wonderful image Wayne. Since I have never been there I like it that you included some of the environment surrounding the Hot Springs. I find the dead trees are telling me a little history of the place and that is nice. The mountains gives some sense of place. The scene is very dramatic and your porsessing helps show that. The original is somewhat flat with not to much color, so highlighting the dark and light areas helps put some depth into the image. I don't think I could comment on the colors to much because as I said I have never been there. There was not a lot of color variation in the original to start with so it looks like good work to me. &nbsp Posted: 08/05/2019 18:15:01
Wayne Stelk
Thanks for your comments, Richard. I'm always amazed at the how the RAW file yields an image with colors that yo didn't think were there. And as I noted in my response to Larry's comments, it is a challenge to match the scene to what the eye sees (and remembers) to what the software can do. But to me, post-processing is part of the fun. &nbsp Posted: 08/12/2019 09:29:02
---
Todd Grivetti
Wayne, this the terrace is a difficult place to shoot and I feel you have captured some great colors for sure. I think you have hashed this out in your mind and eyes a bit. You are correct in that there is a significant amount of "washout" noted, especially in the foreground. Cropping this down a bit, may help alleviate this and bring the eye to the center. You have this with 2/3 land and 1/3 sky, so I may suggest changing this a bit and adding more sky.

The follow up image is definitely more appealing visually and provides greater detail in the lines and curvatures of the terrace. Yellowstone is one of my favorite National Parks and capturing the colors is an important aspect for me. Well done sir! &nbsp Posted: 08/06/2019 23:26:58
Wayne Stelk
Thanks, Todd. All national parks are beautiful, but Yellowstone is special for its active volcanic scenery. For sure, get there! &nbsp Posted: 08/27/2019 11:06:37
Todd Grivetti
I think we are planning for 2 weeks next year in the fall. This is where we did our honeymoon, so it is extra special after 31 years. &nbsp Posted: 08/27/2019 21:21:48
---
Cheryl Pauley

(Group 2)
Wayne, Your post processing brought out colors hidden in the RAW file very nicely. I'm only sorry I didn't get to Mammoth Hot Springs when I was in Yellowstone! As you mentioned with my photo, the hyper focal distance is a bit tricky so I too would like to hear more from Larry on this and some of the short cuts he mentioned. I think the orange and green colors might have been saturated a little more (just trying to remember how vibrant the colors were of other springs that I saw there), but you've done a fine job from the RAW image. The strong leading lines from the left lead the viewer into the photo and to the dead trees, and the clouds add drama. What I really love about photography is that I'm learning new things all the time. Thanks for sharing this image and giving me a heads up on what you're learning as well! &nbsp Posted: 08/13/2019 21:22:29
Wayne Stelk
As a fellow Yellowstone admirer, I appreciate your comments! You're right about the long learning-curve. It seems like every time I go out for a shoot, I come back and marvel about how much I still have to learn. Oh well, photography is a journey in many dimensions! &nbsp Posted: 08/27/2019 11:09:59
---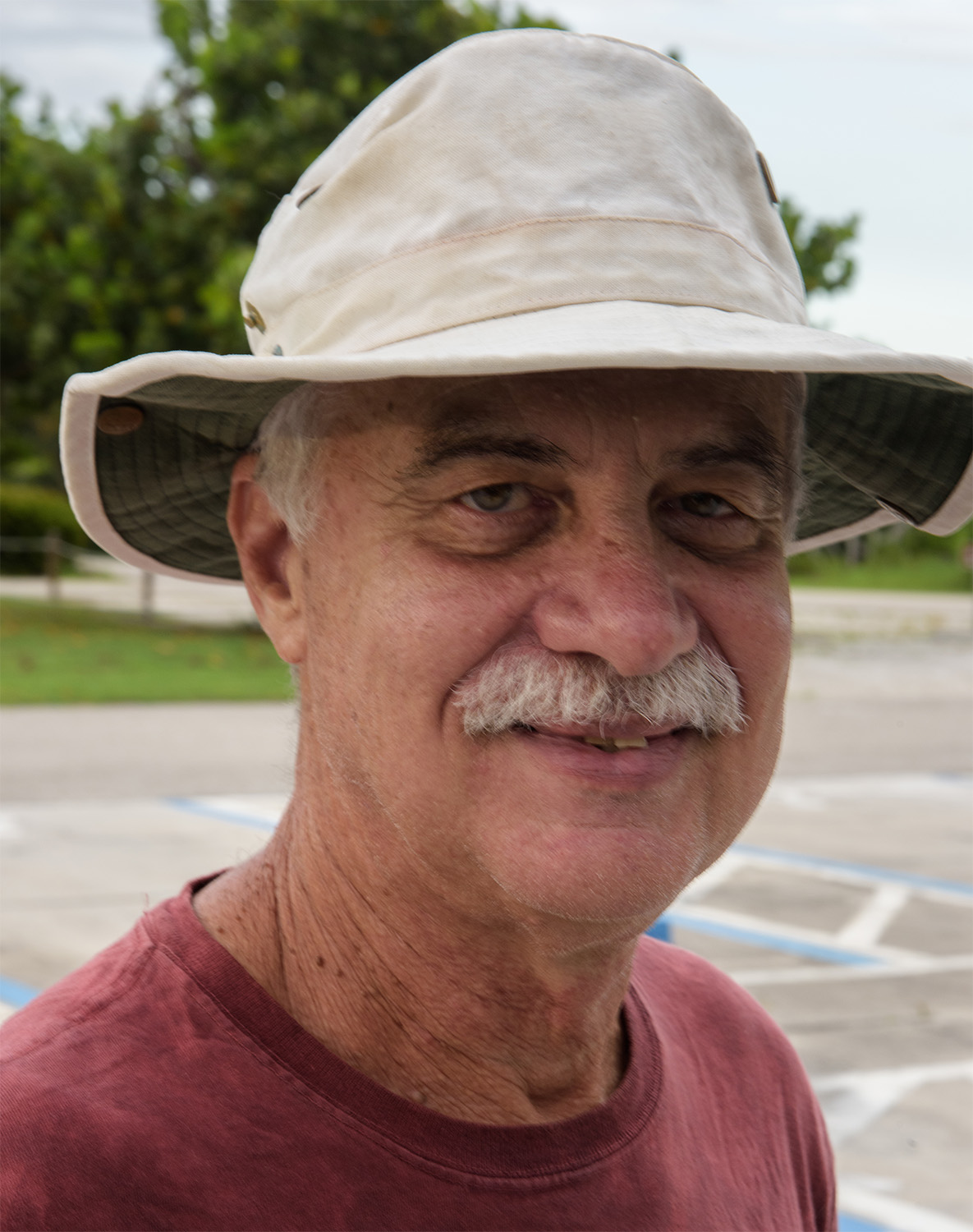 Larry Treadwell
Getting proper depth of field has been a topic of discussion this month. So I thought I would pass along a tip I picked up from Bryan Peterson at his workshops:

With a 24mm or wider lens, at f/22, if you focus 1 meter in front of the camera, everything from 18" to infinity will be in focus.

Will there be diffraction? Yes, and the degree of it is somewhat dependent on the lens, but it also is generally mitigated in processing.

This flies in the face of conventional wisdom, which is never to shoot at small apertures because of diffraction, but Bryan teaches this technique at all his workshops, and makes the case that lens manufacturers build small apertures into lenses for a reason. If it were so bad, they would save the time and expense of doing so.

Hope it helps.
&nbsp Posted: 08/15/2019 05:29:22
Madhusudhan Srinivasan
Tip is certainly useful Larry. However, any reference video link you could share to know more about it please? &nbsp Posted: 08/22/2019 04:21:57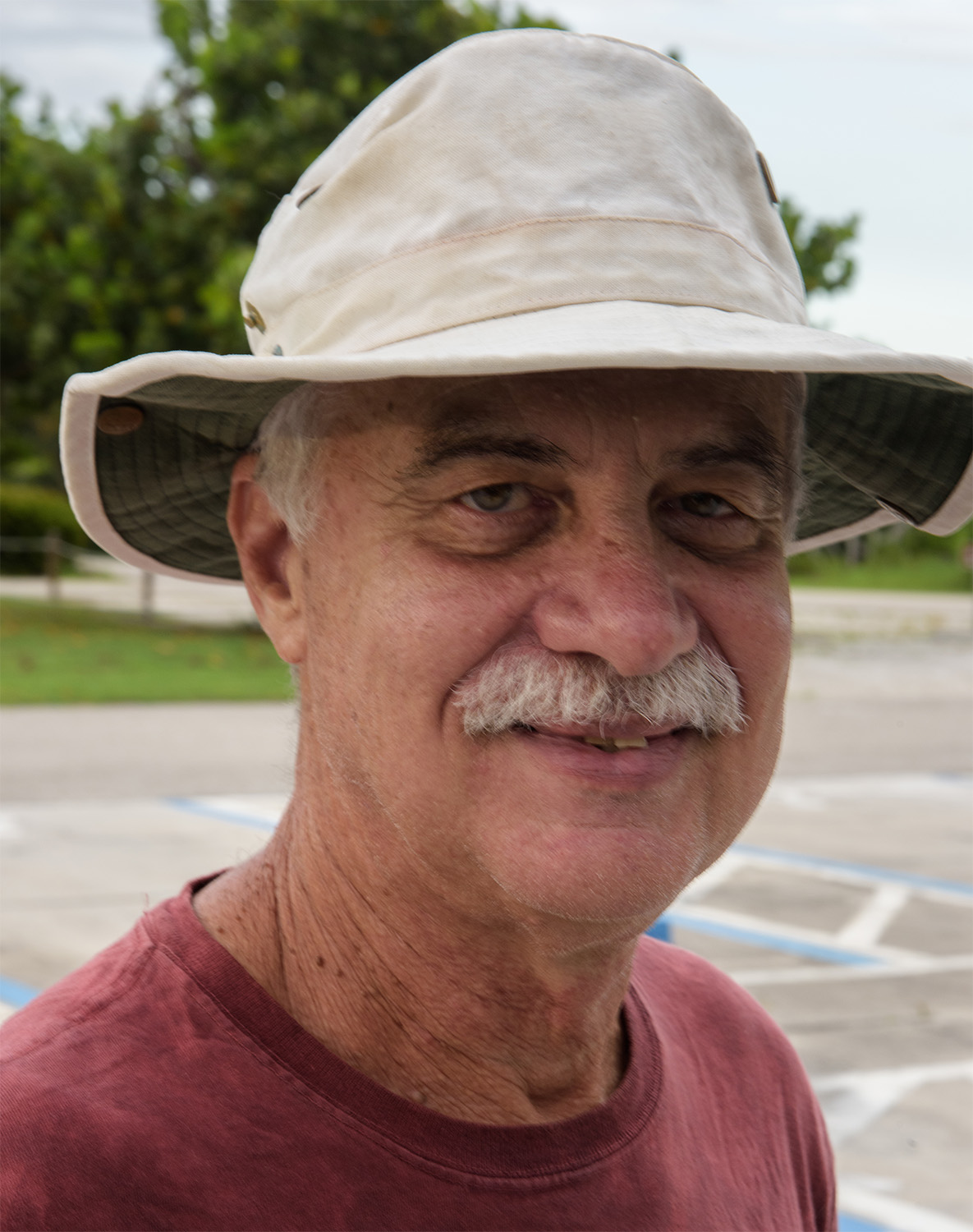 Larry Treadwell
Sorry Madudsudhan I don't have a video. I just have it in my noted from a workshop (lecture) that he gave in Chicago several years ago. &nbsp Posted: 08/22/2019 10:14:56
---
Madhusudhan Srinivasan
Luring landscape Wayne. Looking at such images, I am super tempted to make a visit to Yellowstone if at all I get a chance. Eye popping colors, vastness, textures, patterns, chemical reactions, what not... wow!
I liked the 16:9 ratio cropped image by Larry. However, in your original posting, I would have preferred to have little lesser FG and include a bit more sky since there is a complimenting drama in the sky as well. &nbsp Posted: 08/22/2019 04:20:33
Wayne Stelk
Thanks, Madhusudhan. I agree with your comments. As I noted earlier, I am still training my eye to see not with three-dimensional human vision but with two-dimensional camera vision. My human eye was taken by the broad greenish pool in the FG, and I intentionally set the horizon line high to get more FG. But the short-lens magnified the FG disproportionally in the two-dimensional image. The lesson for me, when doing hiking snapshots, is take multiple frames from different angles. The other lesson is check the LCD display to see how the care has rendered the image. &nbsp Posted: 08/27/2019 11:04:10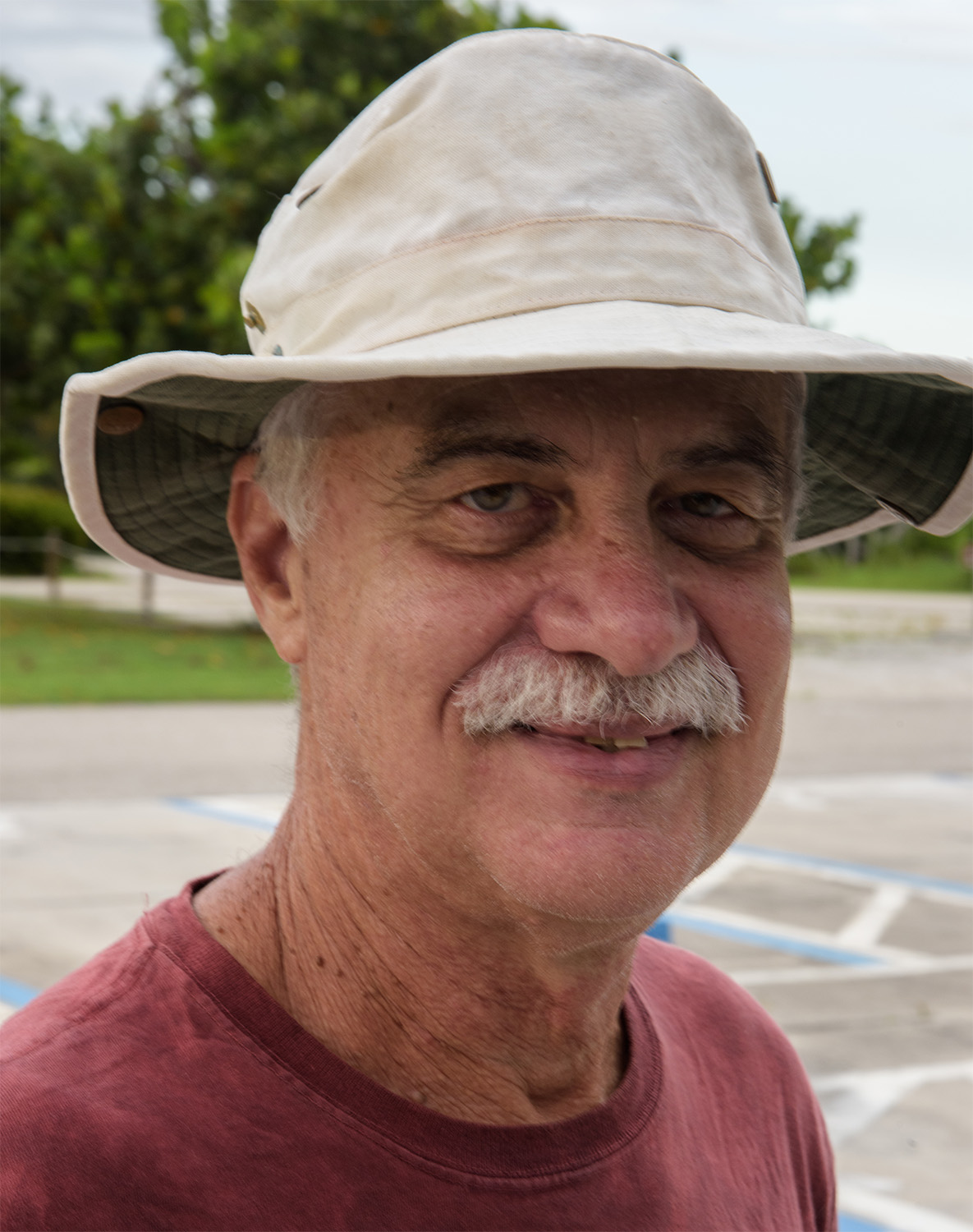 Larry Treadwell
Great to see we are making progress. I love it when folks grow as photographers! &nbsp Posted: 08/27/2019 14:19:22
---