Member Bios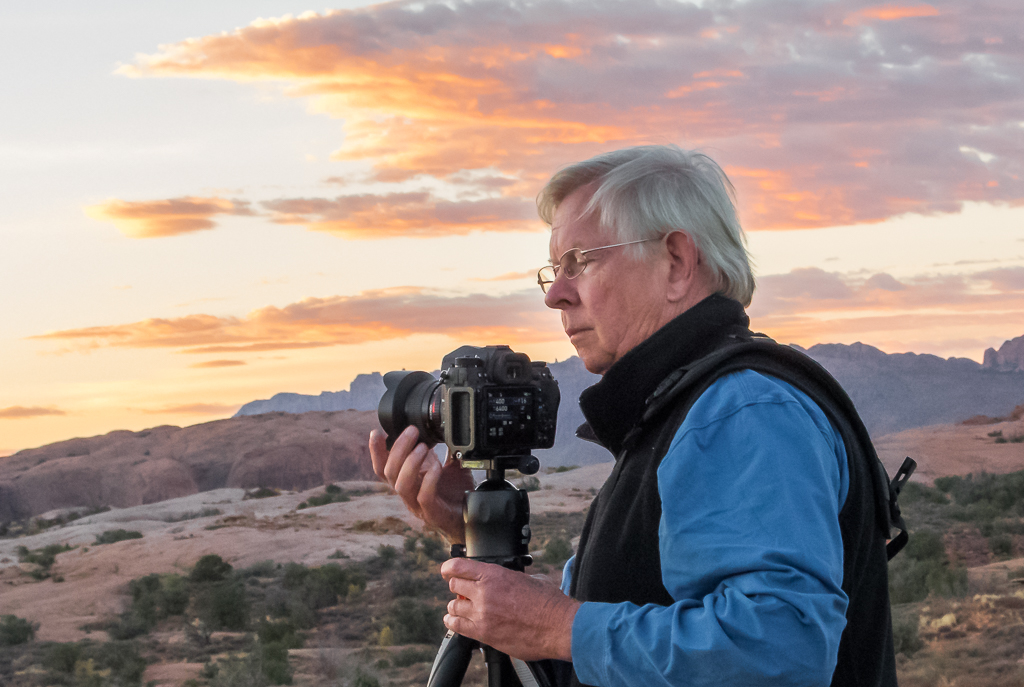 Michael Weatherford
I am a retired forester and nature photography enthusiast. I have worked in forest management for forest product companies in every Southeast USA state except Florida. I was born in West Kentucky and now am happily retired in South Arkansas. I've been shooting photos for decades, my first real camera being a Pentax Spotmatic purchased in 1969 while I was serving in the US Air Force. I was only an occasional shooter until I retired about five years ago, when I purchased my first DSLR, a Pentax K-30. I now use the Pentax K-1 and K-3. I'll shoot a photo of anything, but my favorite subjects are plants and critters. Visit my Flickr site at https://www.flickr.com/photos/124612053@N08/ to see some of my photos, and to confirm that I truly am an amateur. My wife Nancy and I live on our own little nature preserve in Warren, Arkansas. It's my main "studio" located right outside my door! We like to travel, our favorite destinations being national parks.
---
---
---
Todd Grivetti
I have been shooting since 2008 and have focused primarily on Landscape, Nature, and Wildlife photography. I have been interested in photography since I was 11 or 12, and I take a lot of inspiration from three of my favorite photographers; Ansel Adams, John Fielder and Thomas Mangelsen. I joined a couple on-line photogrpahy sites, viewbug and 500px in order to showcase, share, and learn from others as well. I am new to PSA and look forward to learning a whole lot more. I am self-taught and have taken several classes with Fielder and on-line classes with Mangelsen. I love to travel, and my wife (Jill) and I do a fair amount of camping every year, so my camera's are always with me on those trips. I have photographed several of the national parks we visit (Arches, Canyonlands, Rocky Mountain, Glacier, Teton, Yellowston, Crater Lake). Liviing in Colorado allows me to shoot Rocky Mountain NP anytime. I have also done photoshoots for our town during the year for various events and especially have fun with our annual Frederick In Flight Hot Air Balloon weekend each summer. I do have a website I have been working on www.toddmgrivettiphotography.com and also like to blog a little bit as well, www.toddmgrivettiphotography.wordpress.com

I shoot with Canon EOS Rebel's (T3 and T6) along with a variety of lenses; Canon and Tamron are my top two products. What's in my bag? Canon EOS Rebel T3 and T6, Canon EFS - 18-55 mm, Canon 75-300 mm, Tamron 10-24 mm, and Tamron 150-600 mm.
---
---
---
Jason Stewart
I picked up my frist DSLR in the spring of 2013 after being thrown from a horse. My right radius was in 5 pieces, ulna was fractured. Distal right lateral femur was fractured and i was subsequently out of work for several weeks. I live on a farm so the subject matter was there, and I found myself sitting out with my camera for several hours a day. I have always loved wildlife, in fact my dream was to be a wildlife biologist. I ended up in nursing and make a good living from that however a piece of me was always missing. Photography has filled that void for me and brought me back to what I love. Through the past 6 years I watched my skills grow and in 2019 made my first trip to Africa, Botswana on the Chobe river. One of my photos from that trip was made a finalist for outdoor photographer magazines annual wildlife contest. My goal with joining PSA is to continue to grow as a photographer and professional so I can share my images and hopefully spread the message of conservation.
---
---
---
Group Admin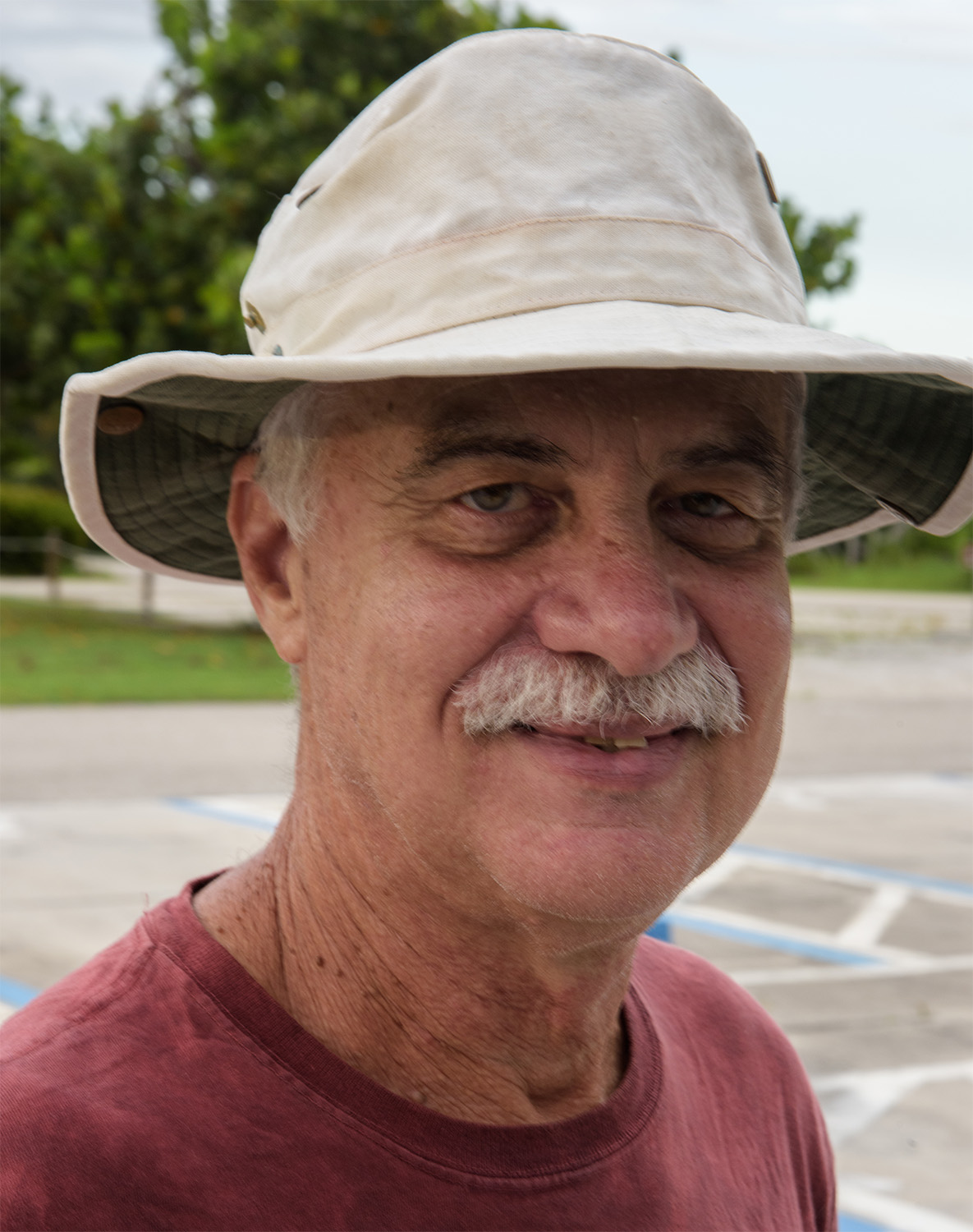 Larry Treadwell
I am retired and living the good life in south Florida. I have always had a love affair with the wilderness and the natural world. This naturally led to an interest in photography so I could bring home memories from my adventures. I have thus been involved in photography for more than 40 years and have worked as a semi-professional including work for the PGA and LPGA as well as shooting sports for various local colleges and have photographed over 800 weddings

My favorite photographic locations are Everglades National Park (the hardest place I've ever found to photograph), the Great Smoky Mountains and Rocky Mountain National Park. That said, I will go anywhere to get a good image. I enjoy shooting the Milky Way and the night sky, a real challenge, and I enjoy using long exposures.

I have taught photography on the college level, belong to several local camera groups and have served as a photo judge at local clubs and competitions. During the last 18 months I have had the honor of serving as a judge for some international photo exhibitions with affiliations to the PSA and have found this to be a most rewarding experience. My photos have been hung in the U.S. Botanical Gardens Hall in Washington D.C. and I have had several exhibitions in the South Florida Tri-County area.

I am a member of the online group called The Nikonians and shoot Nikon cameras currently using a D800 and D810. While I have a collection of Nikon only lenses my favorites are my 24-70 and my baby, a 200-400 f4 beast that weighs 7.3 pounds. My hiking buddy is my tripod that goes everywhere I do.


---
---
---
Richard Matheny
Since my early years, I was fascinated with pictures and the stories and places they told about. I would grab every Nat. Geo. Mag I could get my hands on. Anything with lots of pictures was my choice of reading material. Those pictures were always a wonderment to me, something I could never hope to do and certainly places and people that I would never see or meet. I guess when we were young our dreams can seem almost unattainable. As I grew through the teen years and into my twenties, life started in earnest. A beautiful loving wife and three beautiful daughters to provide for. Eight grandchildren and "WOW" I'm up against retirement. I don't think I every really let go of the dreams though. I had a wonderful life in those years, good job, loving family, but I was still looking at the National Geographic mag's and buying inexpencevive cameras. Couldn't ever bring myself to spend the big bucks, always thought that; that somehow would be selfish on my part. There was always some need that took precedent over mine.

We retired in 2004 and moved to South Carolina into a retirement community that had just about everything to do that could be done by Simi-old people. Well, they had this photography club. I joined and that was it. That $20.00 a year, all those wonderful folks and a studio with everything you could want. I was hit slap in the face with the possibility that I may get to live some of those dreams I had when I was about 11 or 12 years old. I have been at this thing "picture taking" about 12 years now. Pretty much self taught. I get a ton of help form some very knowable folks and this thing called "utube tutorials", books and photography magazines, I actually read the stories now and don't just look at the photos. I would love to tell you that I have been to this and that renowned school of photography, but I haven't. I will most likely never shoot for some fancy magazine or any thing like that. I try to sell a photo now and then so I can buy a new lens, but the best part is I am having a good time, meeting some wonderful folks of like mind. Doing my best to get better at this passion of mine, so much to learn.

So, I guess that's it. If we ever met and you want to talk f stops and shutter speeds, we'll have a blast. Just keep it simple.

Rich Matheny
---
---
---
Madhusudhan Srinivasan
My interest in Photography started during my schooling in 1990's. However, it was a very costly affair then (not that it is not now, but much better due to digital innovation😊), that held me back from venturing out boldly like now. I started serious photography with DSLR in Mar '2016 although I used to click here & there with a Canon roll camera couple of years prior.

This hobby/passion grew on me too much and started with birding, then wildlife, then macros so on and so forth. I have no particular genre that I focus. Instead, click any interesting subject around. Off late, I have been liking landscape in addition to birding & wildlife. Nature always entices me and I always love to venture out to serene & calm places to be oneself.

I currently own an intermediate DSLR and aspire to upgrade into full-frame as soon as possible. Look forward to learning through this passion, be it from Nature, fellow photographers or other subjects I come across while shooting through lens.

Happy to be part of the elite group such as this and open to hone my skills both technically and non-technically.

PS: you all can address me as "Madhu" to keep it simple if that helps 😊

Cheers

Madhu
---
---
---
Mark Winter
I started photography seriously in high school, purchasing my first SLR, a Minolta SRT201 camera and building a darkroom in the basement to process black and white, and eventually color. I stepped away from shooting when I had a young family and just did not have the time. However, I have always been outdoors, hiking, backpacking, kayaking, skiing, and just enjoying nature. As our kids grew up, my wife and I (Janice) shared our enjoyment of the great outdoors, traveling and hiking in many of the national parks. I picked up photography again about 12 years ago and have been immersed in it ever since. In the earlier re-emergence of my hobby, I was the high school band photographer, and also a sectional college marching band photographer.

I have been a member of the Central Maryland Photography Guild (CMPG) for the past 10 years. Part of the CMPG charter is outreach to the community to offer photography services, volunteering for community events. I have a website (www.mjwinterphotography.com) where I share my love for the outdoors and photography with others. I shoot a wide range of subjects, but really do focus mostly on landscape and wildlife/nature. Recently, I have been getting more into black and white, and macro. My love of photography has certainly rubbed off, and both my wife and son now shoot, and have galleries on my website. One fun fact is that I love to print, mat, and frame my work for exhibition, and to hang in our house. I cut my own glass and make my own frames.

I recently joined PSA in hopes of really extending my photography journey, and conversing and learning from others, and am really excited to be part of this group!

As far as gear, I was a Nikon shooter, having a D810 and associated lenses. I recently decided to lighten my load since I hike a lot, and did a complete switch to Sony, purchasing the new Sony A7RIV body, a 16-35, 24-105, and a 100-400mm lenses. I have Really Right Stuff and MeFoto tripods, and am switching my filters to NISI square filters for neutral density. On the printer side, I have an Epson P800.