Emil Davidzuk
---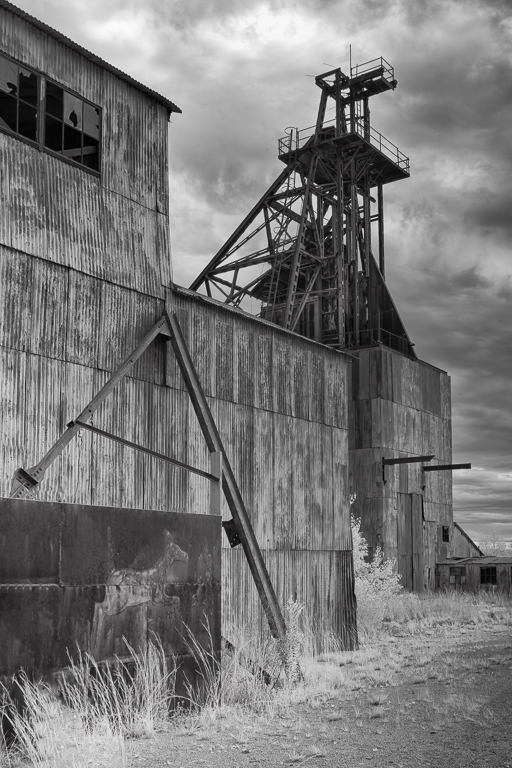 February 2021 - Missouri Museum of Mines
Original
About the Image(s)
The museum was once an active lead mine southwest of St Louis that shuttered in early 70's. I have been there at least 3 times to photograph the processing buildings in IR. The shapes and texture are amazing.

Workflow: I converted the raw image to BW using PS CC/Silver Efex, LR filters and adjustment brush on highlights/shadows. I did flip the image.

Shot with Canon 7D 720nm, 24-105mm f4 lens, 24mm, 1/40 sec, f11, ISO 100, 0 EV.




---
6 comments posted
---
---
---
Gary Potts
Hi Emil,
I really like the flip composition. This scene evokes the past and the history of something once great, now in ruin. I set Levels for the scene, applied Detail Extractor, used NIK Viveza 2 to lighten the upper steel work, then finished up with a slight darkening of the corners. To my eye, it gains more total visual impact as a result...and look at the difference of the sky. But...you be the judge of your fine image. &nbsp
Posted: 02/03/2021 17:45:39
---
---
---
Palli Gajree
Hi Emil
My first impression on seeing the original was to flip the image ... which you did. It has everything going for it.
However I feel it needs a touch more contrast. Gary's version has certainly gained the impact. But you're the final judge!! &nbsp Posted: 02/03/2021 23:17:46
---
---
---
Jack Florence Jr
You have a good eye for flipping images, Emil. In this image, even though I'm usually a fan of your lower contrast black and whites, here I agree with Gary and Palli about some needed contrast. However, in Gary's version, though this is an interesting sky to work with, I think it starts to take away from the rest of the scene. I would prefer some added contrast to the buildings, some local contrast, to bring out more detail and show the age and grittiness therein. &nbsp Posted: 02/06/2021 17:23:12
---
---
---
Melanie Hurwitz
Hi Emil,
I like what you have chosen to include here. There seems no need to see the entire building, thus the vertical format works well. The defused clouds are fitting. Great idea to flip it, making it read well. I do think "grunge" on the structure would enhance. Maybe the texture slider in camera raw would work well here as it will not change the sky. Good job! &nbsp Posted: 02/14/2021 17:18:36
---
---
---
Charles Walker
Thank goodness for abandoned, delipidated buildings from the industrial age, especially ones made of rusting metal. They make good subjects for IR photography, as you have proven once again. There is a lot for the eye to feast on here, maybe too much? If you agree, the challenge is to retain the interesting textures and details in the image without changing its Gestalt. Would adding a prop do this? &nbsp Posted: 02/15/2021 21:57:02
Emil Davidzuk
Charles
You raise an interesting point. There really is no place to rest your eye or simplifying crop that seemed to make sense. I tried another approach that I would like feedback. I used a technique to turn day into night by porting the Feb image into PS, adding levels adjustment layer in which I moved the midtown triangle to the right and masked the sky from getting too dark. I added a radial gradient on a diagonal to add light going to the tower. &nbsp
Posted: 02/16/2021 14:37:48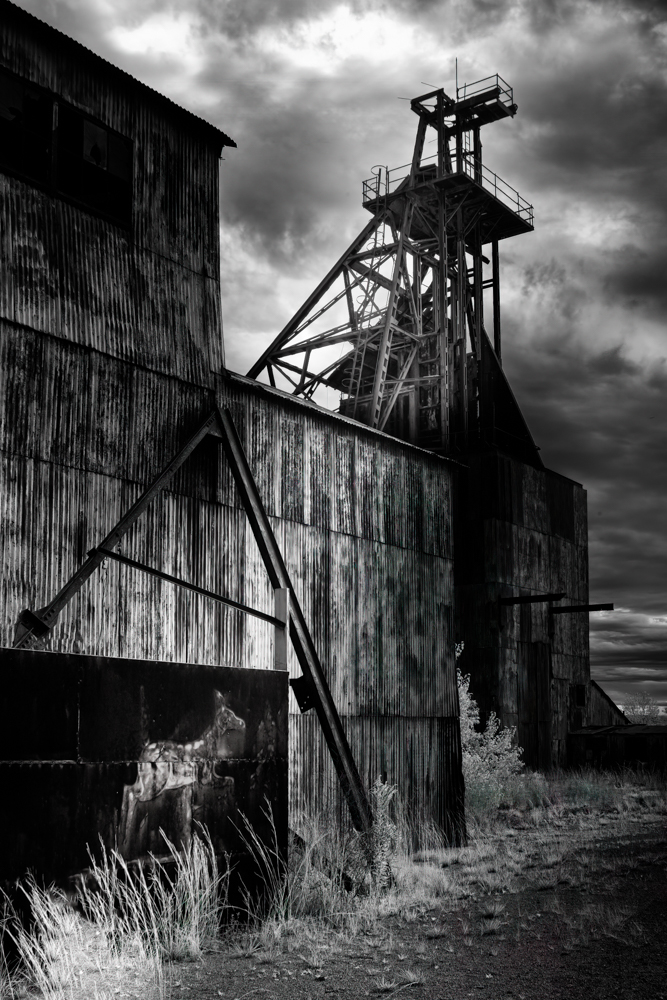 ---
---
---
Please log in to post a comment