Emil Davidzuk
---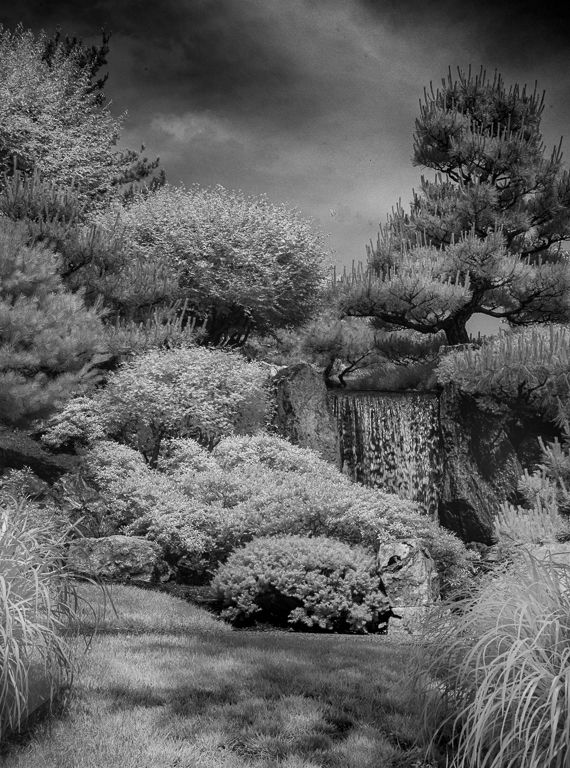 November 2020 - Missouri Botanical Garden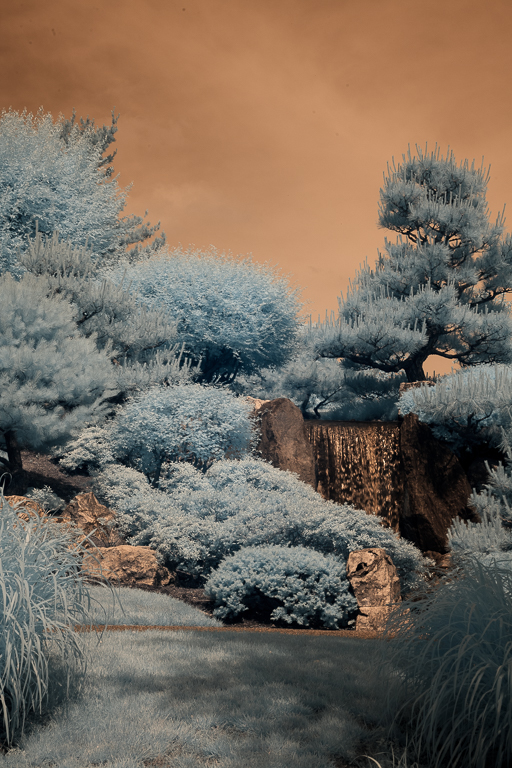 Original
About the Image(s)
This month's image was taken in 2014. I had tried to do some sort of false color rendering that missed the mark as I looked at it in 2020. Redid it good ole BW

Workflow: I converted my raw image to BW using Nik Silver Efex, LR local adjustment filters/brush to adjust highlights and shadows

Shot with Canon 5D MK II 590nm, 24-105mm f2.8 lens, 70mm, 0.8 sec, f16, ISO 200, 0 EV.


---
This round's discussion is now closed!
7 comments posted
---
---
---
Palli Gajree
Hi Emil
A well executed image in terms of composition and design. Though on the soft side (which was your intention!), I would be tempted to increase the contrast just a touch. &nbsp Posted: 11/06/2020 19:17:58
---
---
---
Jack Florence Jr
I echo Palli's comments, Emil. I think a little more contrast would help the whites pop more. Using the waterfall as the point of interest, I might also crop in a little closer. &nbsp Posted: 11/07/2020 14:20:49
---
---
---
John Erve
Emil, I have recently become a member of the SF botanical garden and find it a great place for IR photography and its nice to see a view from another garden. Compositionally my eye is not sure where to go first. Maybe adding some contrast and dodging/burning to direct the viewer's eye, or, getting closer to the waterfall and use that as a stronger focal point could help. Thanks for sharing. &nbsp Posted: 11/07/2020 16:03:31
---
---
---
Melanie Hurwitz
Hi Emil, A lovely scene and well captured. There is a sameness in the tones which is easily corrected as others have said. I really want the waterfall to pop as it is the center of interest for me. &nbsp Posted: 11/08/2020 11:56:21
---
---
---
Emil Davidzuk
Palli, Jack, John, and Melanie

I appreciate your constructive feedback you are too kind.

In retrospect I should have gone in another direction when I started to process this image for submittal. The composition is not well seen. The subject is the waterfall but it is too far right, the path (grass) in the foreground, that I lightened. takes you off to the left. I did crop the image and saw that further cropping was not going to help the subject. Should have stopped and rebooted right there with another image.

I look forward to Dec

Regards

Emil

&nbsp Posted: 11/08/2020 12:22:38
---
---
---
Charles Walker
Emil, I somewhat agree with your second thoughts on this image; however, you may be tougher than your toughest critic. I like the idea doing what might be done to shift interest to the waterfall (e.g., lightening it and perhaps adding a bit of blur). Another option might be to stick with a colorized version of the image? &nbsp Posted: 11/11/2020 14:36:55
---
---
---
Gary Potts
Hi Emil,

I'm late to the party this month and don't want to duplicate comments. I love to see all of us revisiting images we've taken previously and visualizing new approaches to processing them. There's a lot of 'subject' here, and to my eye, just choosing what you want to emphasize and allowing post-processing to help you do that is the key for this one. I believe I'd really like it with the waterfall emphasized and a full range of tones. &nbsp Posted: 11/13/2020 07:18:06
---
---
---