Gary Potts, APSA, GMPSA, SPSA
---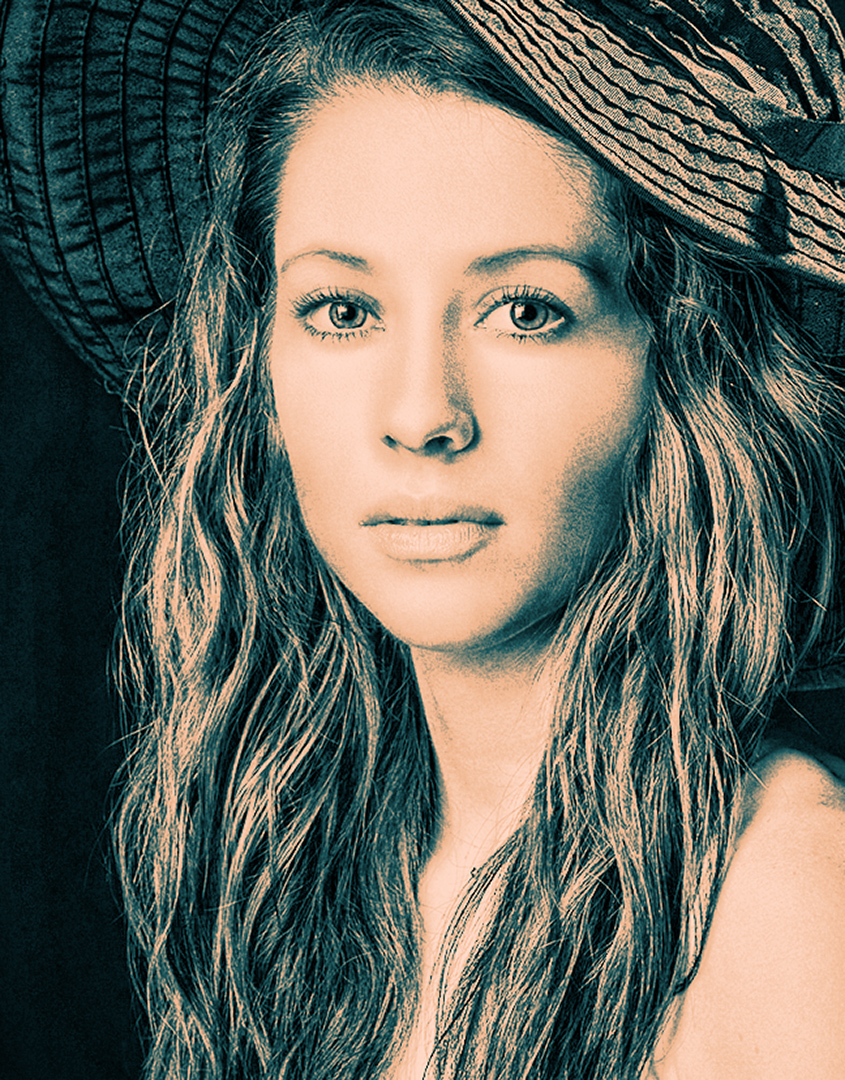 June 2020 - Innocence Revealed
Original
About the Image(s)
Most of you don't know, and wouldn't, that my primary photography the last 3-4 years is studio portraiture. This image is of one of my favorite models, Jessica. You can see the original, in color.

My submission this month was first converted to monochrome, then painted the face and shoulder to go back to the original color. Then, using Topaz BW Effects 2, I used the False Infrared I filter to achieve this very different look. A significant crop allowed the image to focus more on the face.

While it's not an original IR capture, it's incorporating the principles of IR in the Topaz plug-in. I included it to simply add a little variety this month and also so you wouldn't think my only IR subject matter is old barns and buildings!

---
This round's discussion is now closed!
8 comments posted
Charles Walker
Gary, Jessica is definitely not an old barn or building. You captured her beauty so magnificently. The IR transformation adds interest and rather magically brings out the character as well as the beauty of the model. The range of the facial skin tones in the transformed image seems narrower. Would slightly increasing the contrast on just her face help or hinder? &nbsp Posted: 06/01/2020 20:13:26
Gary Potts
Thank you Charles...you may be correct about the face, yet I do enjoy the brightness of the face without the tones that one would see in color. This was simply my 'fun' experiment with color IR from a plug-in...but I appreciate and enjoy everyone's reaction to it. &nbsp Posted: 06/02/2020 09:39:37
---
Palli Gajree
Hi Gary
I love the lighting and the pose of Jessica. Your IR conversion is nicely done and is pleasing. So is the crop. I particularly like the glassy look in her eyes. A touch of solarization has added to the drama. Full marks!
Will give your method a try!!

&nbsp Posted: 06/02/2020 00:32:42
Gary Potts
Thanks Palli... &nbsp Posted: 06/02/2020 09:41:25
---
Emil Davidzuk
Gary,

I like the fact you are revealing another facet of your great body of work. I was wondering how you took this photo in IR without having black eyes, now I know. You put some time into this "false" IR portrait. It is a first for me on how to process a color image. Nice work as always

Emil &nbsp Posted: 06/02/2020 09:34:26
Gary Potts
Thank you Emil...you are so right about IR and eye sockets...often the models have a Zombie appearance in IR, especially in a brightly lit situation. This was a fun departure for me. &nbsp Posted: 06/02/2020 09:42:55
---
Melanie Hurwitz
Gary, This certainly is different from what we are used to seeing from you. The original is gorgeous and the lighting beautifully subtle. I certainly understand "playing" with work and pushing the envelope is always a good thing.
I think your crop works very well. I am wondering about the golden brightness of her hat and wonder if you would consider painting some blue into it so that it does not compete with her face and hair. &nbsp Posted: 06/07/2020 11:00:19
---
Jack Florence Jr
I can see by how well this is done, Gary, that you're in expert in portraiture! I agree with Melanie's comments. I find the original to be so well lit and executed, I'm having a harder time buying in to the infrared version, although I do like the crop there very much. I would like to see you do one with your infrared camera. Thanks for sharing. &nbsp Posted: 06/11/2020 17:39:29
---