Palli Gajree, HonPSA, PPSA
---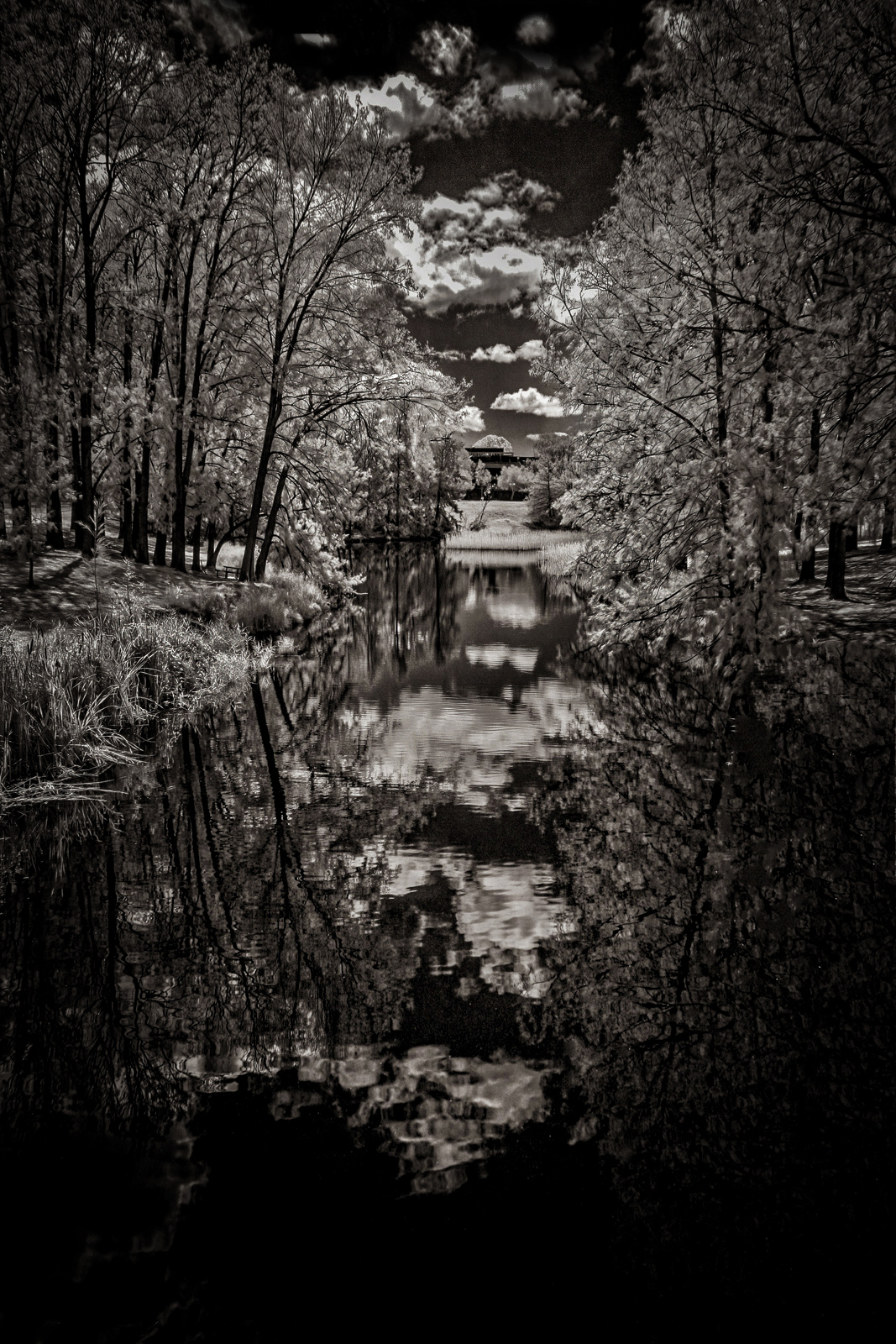 June 2020 - Clouds, Clouds and More Clouds
Original
About the Image(s)
This is the follow-up from last month's submission. I was overwhelmed in the way the clouds formed a pattern staring from reflections and finding their way up!



To begin with, RAW file was processed using NIK Efex Pro. Then took the image to Color Efex Pro and used Extract Filter. Exported the image into Lightroom and applied Effects Filter for Vignetting. Finally added some warm tone.

Would be interested to learn whether or not the vignette is overpowering!!
---
This round's discussion is now closed!
11 comments posted
Gary Potts
Hi Palli,

Well done on the cropping!!! I like this very much overall. My only question is...given this smallish jpeg I cannot tell...are we sharp front to back with this one? If not, the clouds in the foreground reflections really need to be tack sharp in my opinion. The vignette adds a wonderful mood for me, and you've post-processed very nicely sir! &nbsp Posted: 06/01/2020 07:46:12
Palli Gajree
Thanks Gary, for your comments. Perhaps the slight evidence of wind may have contributed towards the unsharpness of the foreground clouds! &nbsp Posted: 06/02/2020 00:21:48
---
Charles Walker
The use of the waterway guides the eye deep into the image and validates the reflection of the trees. The mood is solemn and reverent. However, the dark tones and deep shadows could be interpreted by some views as something more so forbidding or gloomy, but isn't that what we wish our photos can do? &nbsp Posted: 06/01/2020 19:54:07
---
Palli Gajree
Thanks for your comments, Charles. &nbsp Posted: 06/02/2020 00:24:00
---
Emil Davidzuk
Palli

You are a fan of water scenes no question. I wish I had a place that has an intimate feel to it like this one. A thought I have is to lighten the reflected clouds a touch so you look down the waterway into your image.

Emil &nbsp Posted: 06/02/2020 09:46:54
Palli Gajree
Thanks Email for the suggestion, Emil. Will work on the reflected clouds to see how they look. &nbsp Posted: 06/02/2020 20:19:40
---
Melanie Hurwitz
Palli, This looks like a great place to reflect and enjoy. The water carries my eye through the image. The clouds form a lovely interest. I wonder if you would consider cropping above the lowest cloud reflection. I do not see the value of the dark base here. &nbsp Posted: 06/07/2020 11:07:59
Palli Gajree
Good point, Melanie. Will consider that! Also, thanks for the comments. &nbsp Posted: 06/08/2020 21:29:06
---
Jack Florence Jr
Very nice, Palli. But it looks like it was underexposed. Was that the look you were after? Of course, in scenes where the camera is metering off a bright sky, it is common to have the rest of the image underexposed, very dark. The reflection is very nice, and I think I would enjoy it more if it were a little brighter. Also, a slightly tighter crop would increase the prominence of the distant building. &nbsp Posted: 06/11/2020 17:44:32
Palli Gajree
---
Jack Florence Jr
Thank you Palli, yes, I think the river reflections render better in this version. &nbsp Posted: 06/15/2020 17:46:41
---