Michael Ross
---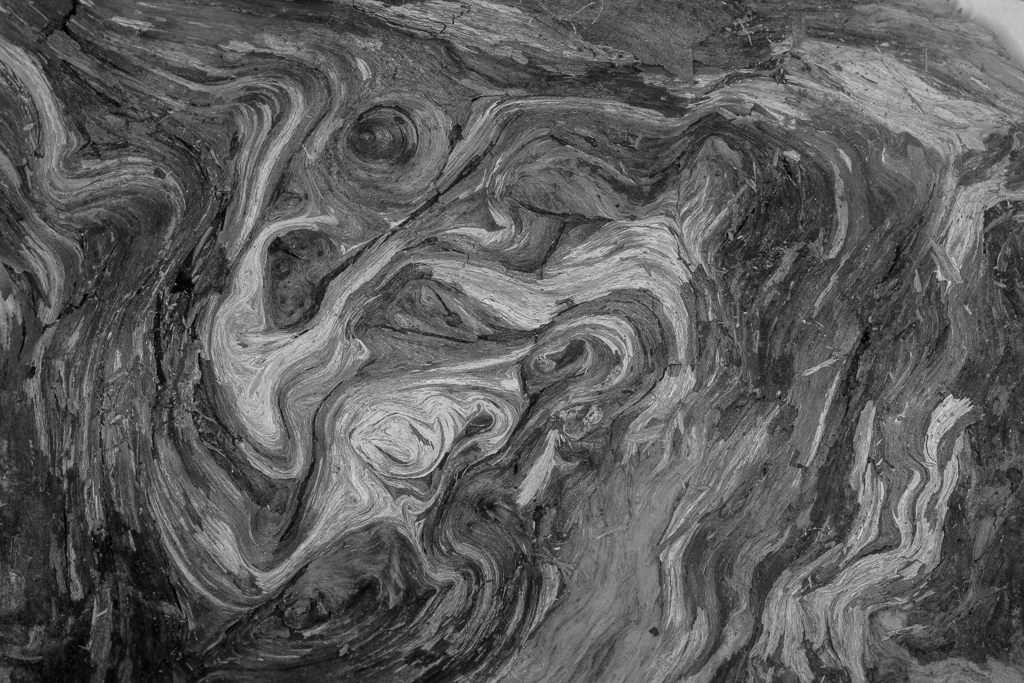 April 2021 - Bark
Original
About the Image(s)
I was walking through the woods near our house, when I found a large piece of bark that had fallen off a dead pine tree. I was intrigued by the patterns on the inner surface of this. I brought this home for a closer look. Photo was taken with Canon 5D Mark III, using 100 mm macro lens, using flash. f14 to maximize depth of field. Magnification on sensor of this small segment of the bark was only slightly less than 1:1. Thus area photographed was approximately x x 3 cm give or take. I was intrigued by the whorls and patterns, giving this sensation of depth. However, I felt that the original color distracted from the photo, hence I converted to B&W in LR, using the LR B&W preset for low contrast. Other adjustments in LR to increase overall exposure slightly and bring up shadows and decrease the brightness of the highlights.
---
2 comments posted
---
---
---
Lynne Hollingsworth
Michael - this is such an interesting image to me! Abstracts can be messy, but this is well balanced and keeps you in the image. Your choice of monochrome is a good one, although I like the original as well. One thing I would "fix" though is the upper right hand corner. Even if I didn't see the original, that area looks inconsistent with the rest of the image.

Overall, the darker shades on the lower left and to a lessor degree on the lower right keep my eyes in the center. Once there, the knots maintain my interest. Good job! &nbsp Posted: 04/06/2021 17:18:16
Michael Ross
Thanks Lynne, I do not usually (hardly ever) shoot abstracts: this one just struck me for some reason. I agree with your comment re upper right corner: the image was uncropped, and I think it would have worked better if I had just brought that in a little. I am not sure if attached works any better...
&nbsp
Posted: 04/07/2021 12:38:03
---
---
---
Please log in to post a comment