Lynne Hollingsworth
---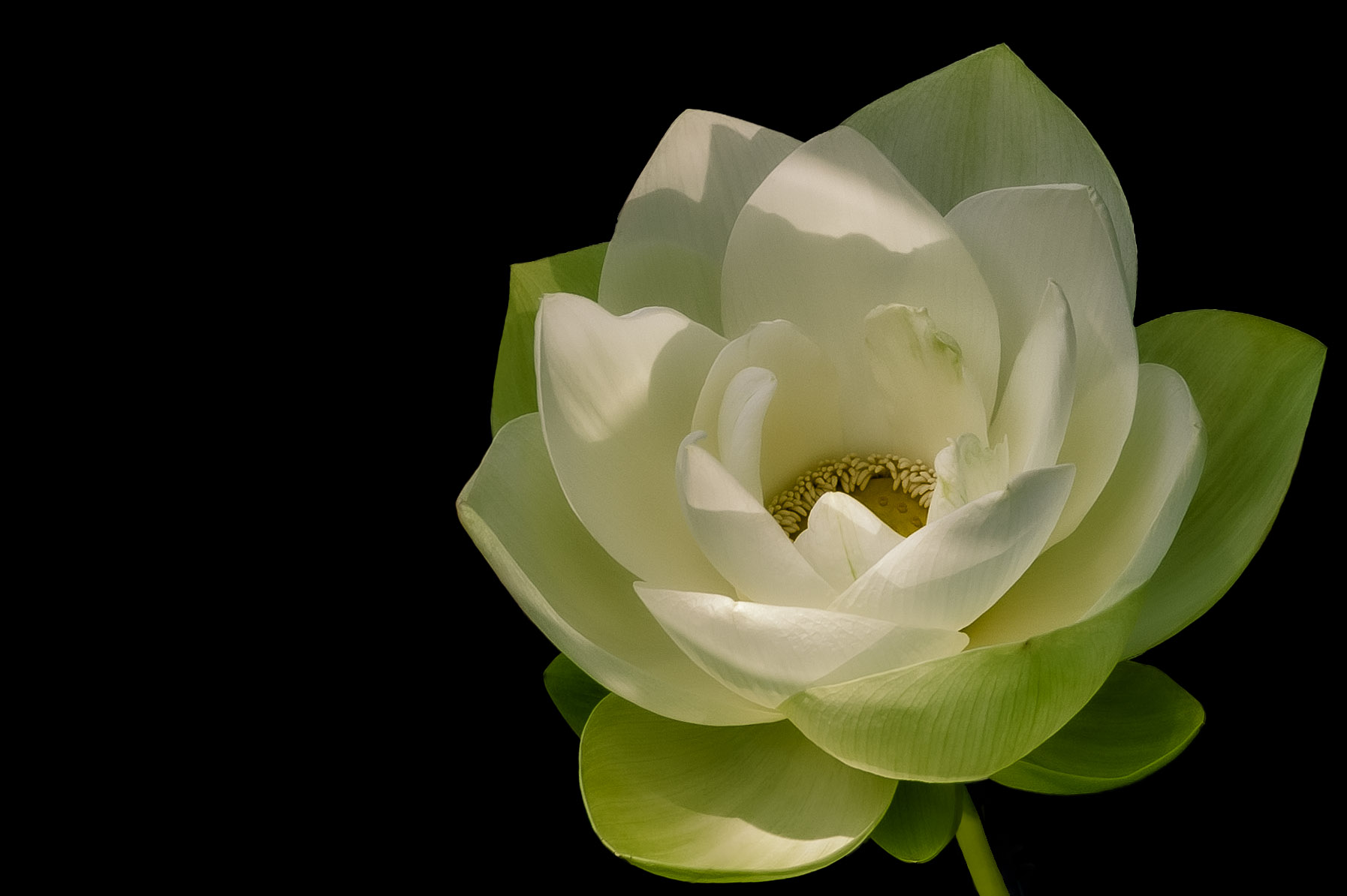 February 2021 - Green Lotus Flower
About the Image(s)
This was taken at a local botanical garden. The background was extremely busy so I needed make some adjustments, but the flower itself had very nice ambient light. I cropped the image, but the crop was from the top and left side.

I used the tonal filter in NIK, but didn't make any other local adjustments. I've chosen to let the flower stay softer in mood as they're so gentle in nature.

Let me know your thoughts.

---
This round's discussion is now closed!
7 comments posted
---
---
---
Charles Ginsburgh
I love this image. I love how you have captured the feel of the bloom emerging from the darkness, while reveling in the nascent beauty of the bloom's detail. This is something I hope I could capture as well. In choosing the dark background the bloom is really emphasized, and rightfully so. I also love the detail and subtle fall-off of light across the entire bloom.
I do feel that the crop of the image is not as effective as it might be. It is a bit hard to see in this presentation since the background of the image presentation program is nearly identical to the dark black background tones within the image. However, I feel that the bloom is overly constrained to the lower right quadrant of the submitted image. I appreciate that you have left room toward the left and upper left for the bloom to breather or move (visually) into, but I think that this is overdone some. Here I suggest that you expand the canvas on the right, bottom and top, to clone the stem to continue its flow downward, and crop of a bit from the far left. This is all relatively easy to do since as you expand the canvas to give more space, and you can easily clone in or "fill" in more of the background. If this were my image, I would also be tempted to add a bit of micro-contrast to the bloom as well. This will enhance both the detail within the bloom and the fall-off of light across the bloom, making this image even more spectacular. I have included a version of this image, which incorporates these suggestions as a means to illustrate my thoughts.
Aside from these minor points, a spectacular image you should be proud of.
&nbsp
Posted: 02/11/2021 13:41:20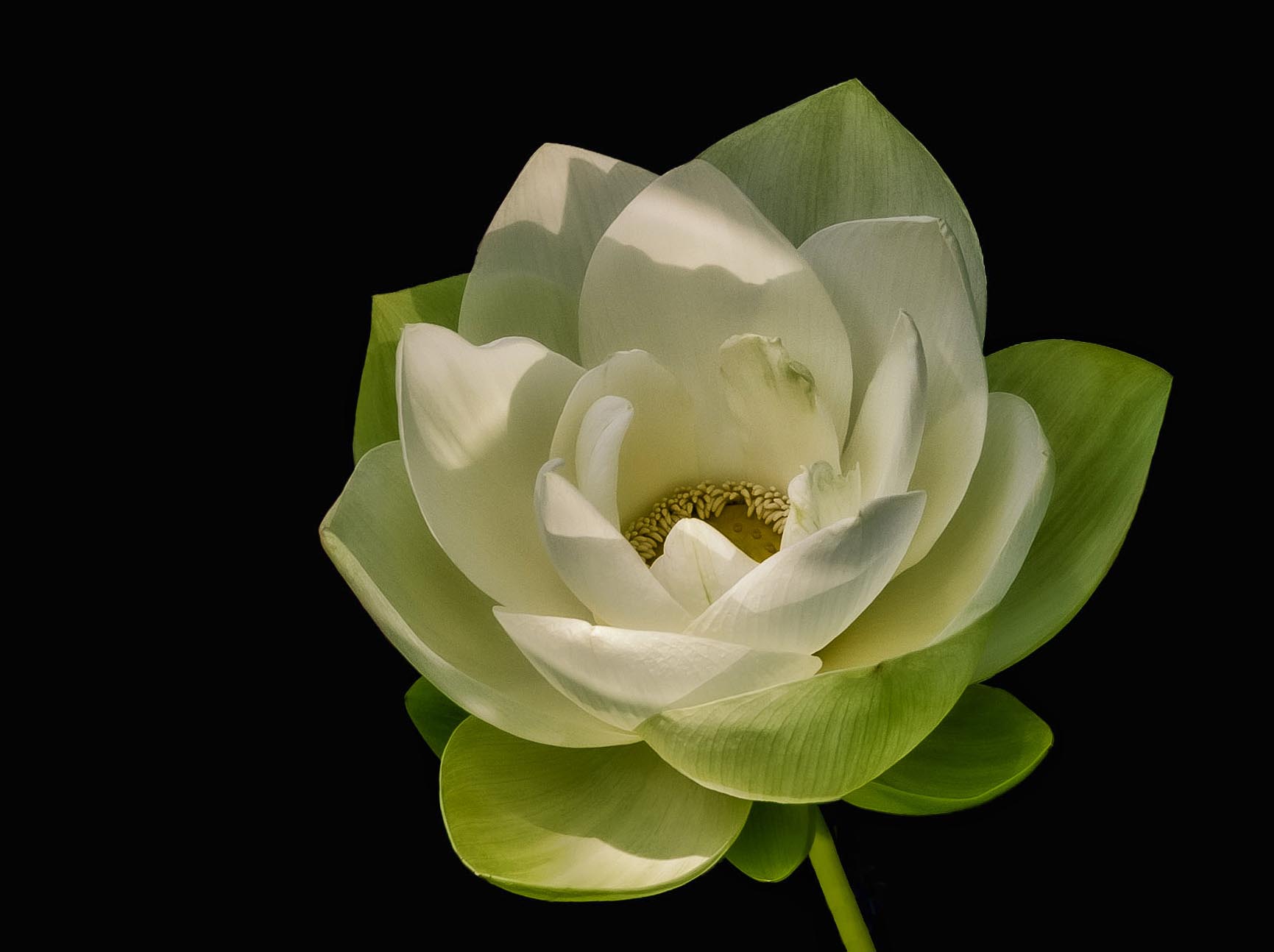 Lynne Hollingsworth
I really like what you've done with the crop and canvas addition. I must admit I struggled with deciding how to showcase the flower. Adding to the canvas is relatively easy to do and really enhances. I brought this to my local photography critique group where I was told the striations of light on the petals at the top was not the best presentation. But to me, the light hitting the petals are consistent with nature. Subjective to be sure. Thank you for the kind words and assistance. &nbsp Posted: 02/14/2021 11:21:03
---
---
---
Charles Ginsburgh
I wholeheartedly and respectively disagree the comments you passed on. To my mind the essence of macrophotography is to shown the subject in all of it's detail, such that the viewer sees the subject in a way they might never of seen it before. I try to refrain from removing detail because it doesn't conform to a viewers idea as to what should be there. &nbsp Posted: 02/14/2021 13:38:56
Peter Newman
Hi Charlie, If an image is made for purely artistic purposes, why shouldn't the makers concept of "what should be there.," be the standard? &nbsp Posted: 02/20/2021 20:25:23
---
---
---
Nancy Rich
Hi Lynne,
This is a beautiful image. The lighting and shadows cause it to glow. I like the angle at which you took it and the details you decided to highlight. While I'm not being very helpful, I honestly don't have a suggestion to give you. I wouldn't change a thing. - Nancy &nbsp Posted: 02/16/2021 09:19:17
---
---
---
Peter Newman
Hi Lynne, The only thing I can think of adding to the above comments is a suggesting that you put a think white border around your image so it's easier to see where your image ends against a dark background. &nbsp Posted: 02/20/2021 20:19:32
---
---
---
Jeff Fleisher
This is a very interesting presentation of the flower. The black background sets off the flower and the soft tones of the flower contrast nicely with the black of the background. To my eye, the sharp shadows on the upper two leaves is a little distracting. I wouldn't mind the shadow lines but I think I might try softening them a little. Otherwise, an excellent image. &nbsp Posted: 02/24/2021 21:08:05
---
---
---