Peter Newman
---
November 2020 - Artichoke 3
About the Image(s)
My inspiration for this image is the work of Edward Weston. I think the beauty of his work is in his use of lighting, which I am struggling to learn. As part of my learning I am trying different lighting techniques. In this image I used one cross light balanced by diffused window lighting. Therefore, the image has a sort of "in your face, look. Because the essence of this type of image is form and tonality, color would be a distraction. After the conversion I did a layers adjustment, a little NR and selective sharpening, I blurred and darkened the stem. I was wondering whether and how I might get a softer flow on the edges.

Original shot with Nikon D800, Micro Nikkor 105mm, 1/45 sec @ f11, ISO 5000, handheld. Lighting: Litra torch using barn door.

Post shoot note: The artichoke did not go to waste. After cleaning out the thistles, both halves were steamed with white balsamic vinegar, and unceremoniously consumed with garlic butter.
---
7 comments posted
---
---
---
Charles Ginsburgh
What a wonderful image. I think that you very successful in giving us this stylized vision. I like the mix of sharp and textured feel within the stylized image. You choice of crop is also very effective in emphasizing the "in your face" feel to the image. Since you are highlighting the tonal and texture contest in this image, I wonder why you felt the need to blur the stem. In the same vein, I am wondering why you wish to add a "softer flow to the edges". You have accomplished such a wonder presentation of contrast and texture, why do things to diminish it? I am just interested in your thoughts, and do not mean to offer these thoughts as criticism. &nbsp Posted: 11/12/2020 13:25:30
---
---
---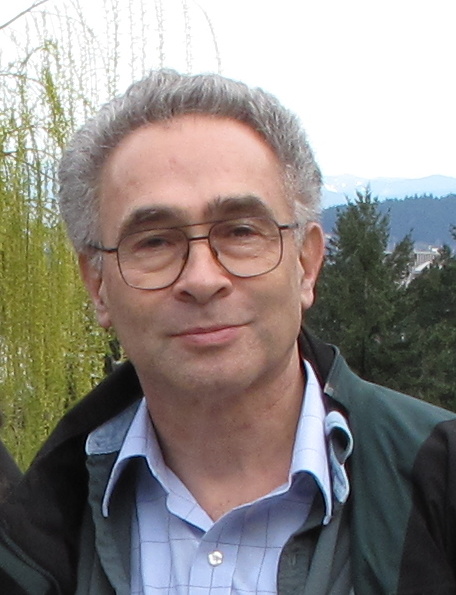 Stephen Levitas

(Group 32)
You made a great try at a Weston-esque shot, and got a fine result. Tonal range is good, and I like the tight crop. It's hard to comment, since this is a very complicated project you are working on. It might be a little over-sharp in the leaf folds area.
Weston often shot his still lifes at very long exposures. Have you tried any of that? If so, can you show some more images here in this discussion? &nbsp Posted: 11/12/2020 21:51:13
---
---
---
Lynne Hollingsworth
Happy to hear no artichokes were harmed during this photo shoot. Afterward is another matter altogether

This is a nice image and provides a great tonal range. However I find the bottom and stem blur to be very distracting. Perhaps a gentle bokeh would have worked? &nbsp Posted: 11/14/2020 07:56:53
Peter Newman
Lynne, Yu may be right. I am out of artichokes, as is my local store, and a canned baby artichoke would have a different look and taste. (I use those only to make a mushroom and artichoke omlette.)
&nbsp Posted: 11/14/2020 11:32:07
---
---
---
Angela Chan
Love the texture and pattern.
This is a good monochrome image too. I think that this image include all the grey in the spectrum. ( I also belong to a monochrome group )
I just took an "Artistic Floral Photography" course that favor blurring part of the subject and it's stem.
My friend had called my first focus stacked bloom a "specimen piece"....The point is : As long as you like it, we all can have our own artistic choices.
Personally I still like a large percentage of my image to be in good focus and am only trying to blur in post instead of spending money to buy lenses to do in-camera blurring .
If we are looking down the artichoke, it is perfectly good for the stem to blur a bit when it is not in the same plane as the top.
Great shot. Thank you for sharing. &nbsp Posted: 11/16/2020 14:26:24
---
---
---
Nancy Rich
Images like this are why are enjoy macro so much (I have a particular affinity for shooting interesting fruits and vegetables.). The tones are great, and I love the angle of the artichoke. I am among those who would like to see the stem be more in focus. My eye went right to it, and it should have gone to the gorgeous, detailed leaves. Overall, I like this image a great deal. &nbsp Posted: 11/17/2020 13:15:45
---
---
---
Jeff Fleisher
This is a very nice image because you can just sit and look at it and let your eye wander and take in all the interesting textures. The lighting you described really is intended to enhance the contrast and textures in the image so I would not artificially introduce softening. To me, that would start to detract from the details in the image. To that end, I would recommend trying to back off some of the blurring your you added into the stem. &nbsp Posted: 11/26/2020 12:21:59
---
---
---
Please log in to post a comment