Charles Ginsburgh
---
May 2020 - Rocks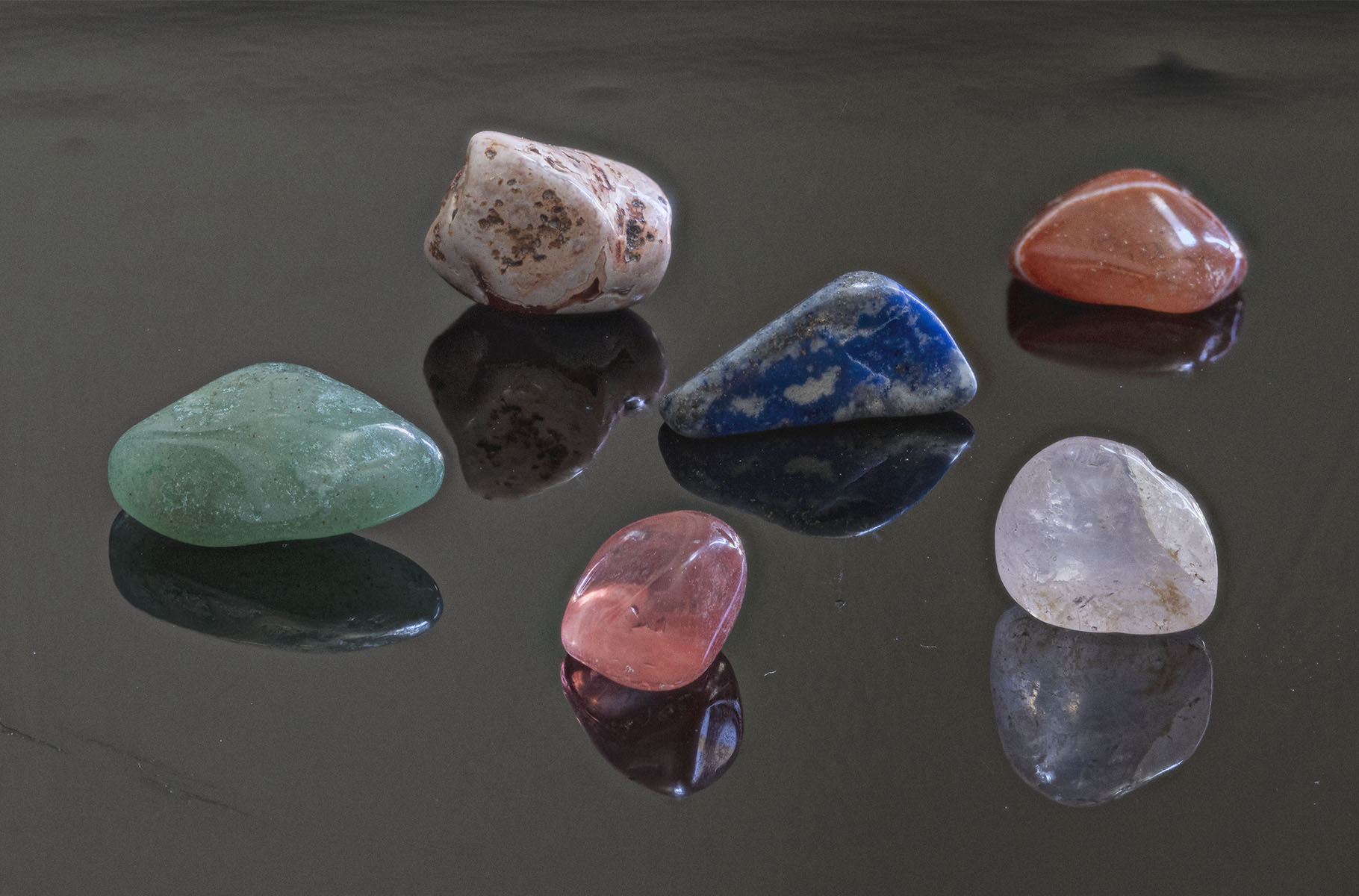 Original
About the Image(s)
Since I am home bound, I have been shooting a few more staged macro images (vegetable oil in water, small stones, oil glyphs). I purchased a collection of small interesting stones, (Amazon: +SUNYIK Fluorite/Assorted Stone Chips Stone Crushed Healing Crystal Quartz Rocks Reiki Decoration Irregular Shaped, 0.1"-0.5", 0.5lb, Pack of 2 , rainbow/rainbow collection) and here is one such image with these subjects. Here the challenge was to stage the subjects such that there was no overlap between the subjects and their reflections. Also the placement as well as the orientation of the subjects was considered.

Here I used my trusty Canon 7d mark II with 100 mm f/2.8L macro lens. This was taken as a stack of 21 images (f/8, 1/4 sec, ISO 200). I then processed the image in Photoshop. During the editing I also added a texture to the background to round-out the presentation. You can see the results of my Photoshop administrations as I have also supplied the stacked but unedited images here as well.

Let me know what you all think.

---
This round's discussion is now closed!
8 comments posted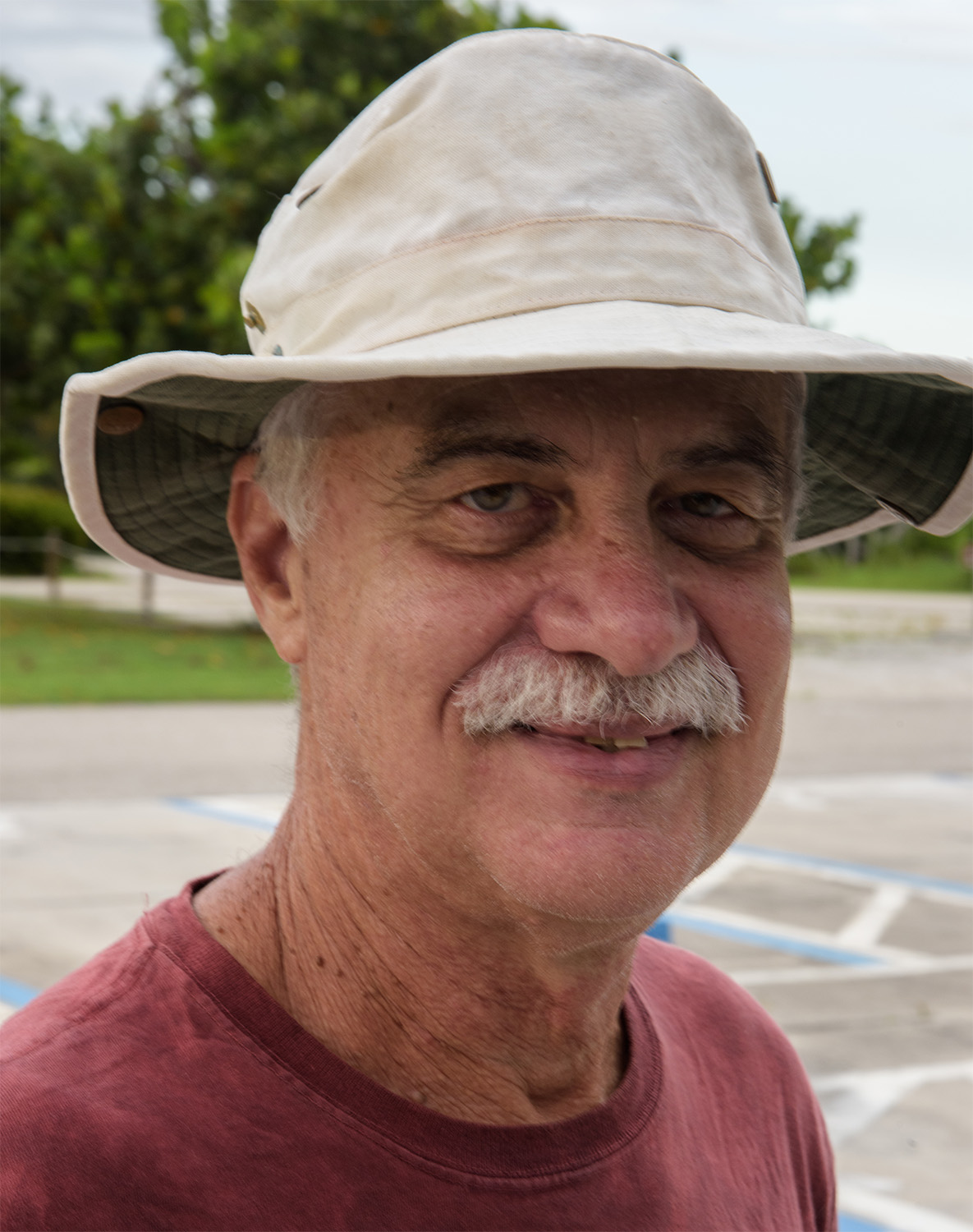 Larry Treadwell

(Groups 36 & 67 & 89)
Very simple but impactive. The reflections are what make the image. I wonder if you could add a bit of noise reduction to the black base. &nbsp Posted: 05/19/2020 12:18:44
Charles Ginsburgh
Actually in this image I added a bit of texture to breakup an otherwise smooth background. I thought that this added just a bit more character to the image. &nbsp Posted: 05/19/2020 14:17:41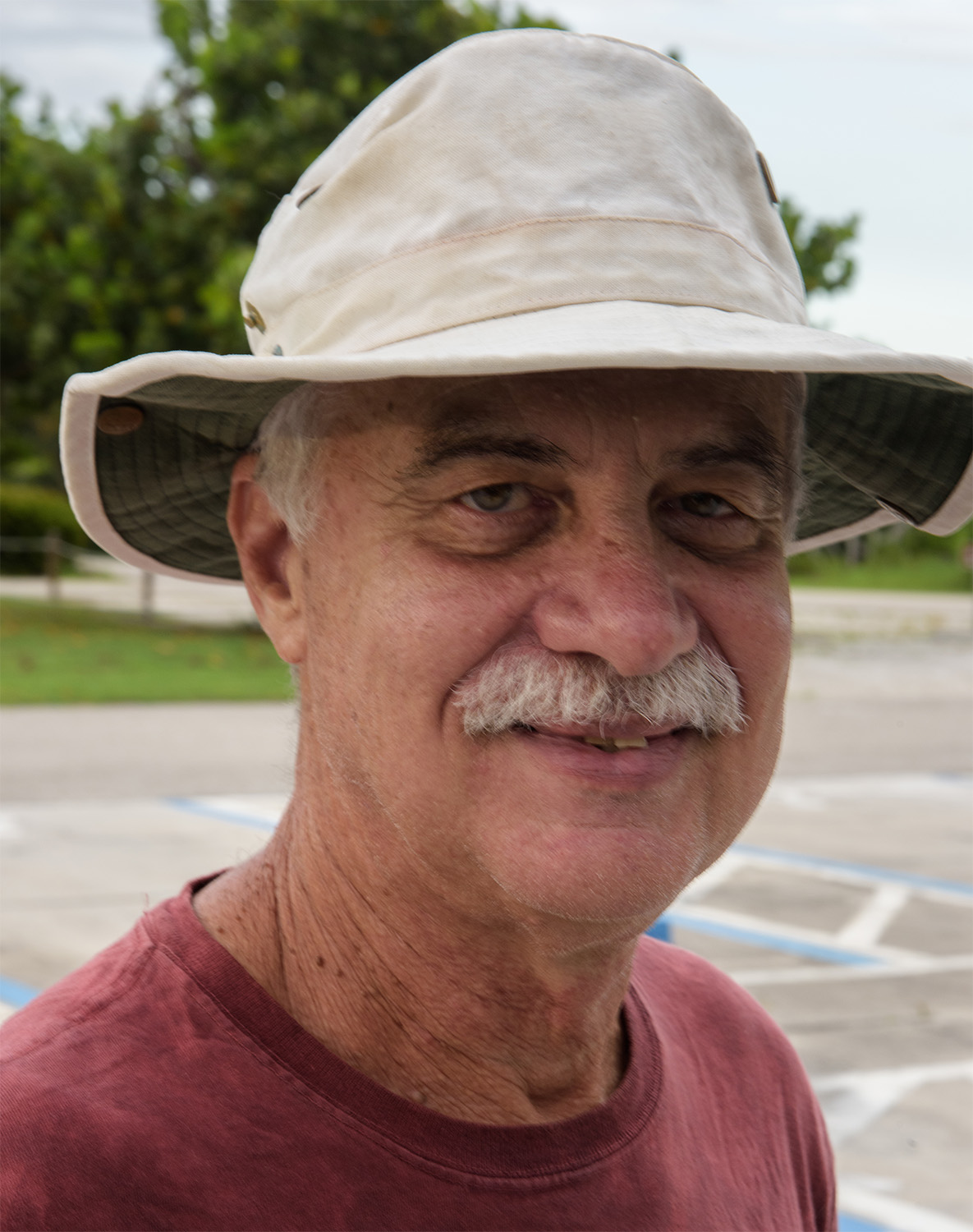 Larry Treadwell

(Groups 36 & 67 & 89)
It is your image and your choice. The maker is ALWAYS right.

Either way, I like the image. &nbsp Posted: 05/19/2020 15:30:51
---
Peter Newman
Charles,
Your image is a perfect illustration that less is often more. I don't know how you enhanced the stones and the table. It worked.

I have only one nit. You did too good a job on the stones. I would like to see a few of the original imperfections, between the stone reflections and the table. To my eye that would make the image a tad more realistic.
&nbsp Posted: 05/20/2020 20:12:35
---
Lynne Hollingsworth
This image is very pleasant. The addition of the texture is what puts it over the top as far as quality. I noticed several halos in the original - did adding the texture resolve this? or did you need to apply another step in the process? Another question I have is how did you manually move the stone and it's shadow? I'm looking at the one at approximately 11 o'clock in the image. Moving it over a bit was what needed to be done.

Nice image.

&nbsp Posted: 05/22/2020 20:33:42
Charles Ginsburgh
These types of images do required a surprising amount of processing. First, you are correct in that I did move the upper light pink rock (and it's reflection) up just a bit to improve the subject separation. Here I used Photoshop to cut out the moved area, place it on a separate layer, moved the new layer up a bit, and cloned in the background were the original rock was present. I could have also used the "Content Aware Move" tool if I could control the background content the tool would add. I then separately selected the rocks, reflections and background, and edited them independently. In doing so I could address some of the subtle halos the were present around some of the rocks, and intensifying the detail in the rocks and their reflections. I find that images in which the reflections are subtly darkened also look better (to me at least). I find that generating the stacked image is just the start, and follow-up editing is required to make the image special. &nbsp Posted: 05/24/2020 14:09:46
Lynne Hollingsworth
Beautiful job.. &nbsp Posted: 05/25/2020 13:42:19
---
Vinod Kulkarni
Very nice image Charles! Like everyone else, even I like the texture of the stone here, it does create a depth in the image. I get a though that if the surface was plain black with no texture, it might have given a different look to the image. Right now I do see texture on the floor across the frame and that is a bit distracting to me. Again how I see this image but even this looks just right. &nbsp Posted: 05/23/2020 02:18:26
---