Oscar Pung
---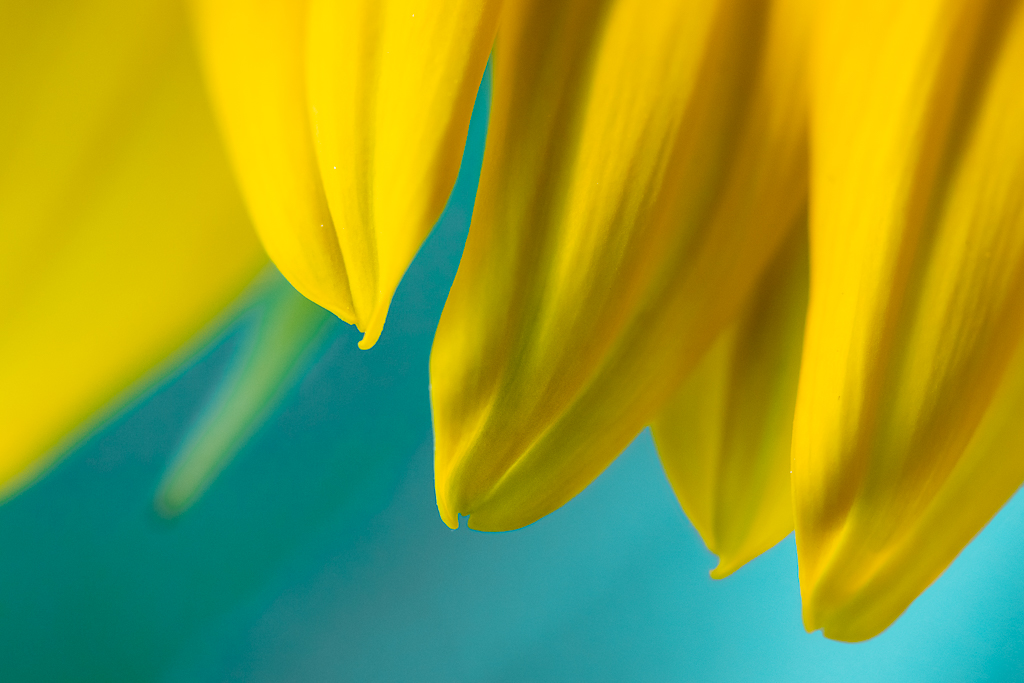 August 2019 - Petal Tips
About the Image(s)
Photographing flowers is not usually my cup of tea but I got inspired by the online macro workshop Charles Needles recently did for the PSA. This photo is my interpretation of his suggestions.

The subject is a small sunflower purchased in a bouquet at the local farmers' market. This a single exposure taken in window light at 1/30 sec, f/5.6, ISO 800 using my Canon 100 mm macro with a 500D close-up lens attached. Adjustments made in Lightroom. Charles Needles recommended opening the aperture all the way but I liked getting a little more depth of focus for this particular image at f/5.6.
---
This round's discussion is now closed!
9 comments posted
Mark Southard

(Groups 8 & 18)
Wow ! Simplicity at its best . Really love this tight up close image. Consider cloning out the one small out of focus leaf &nbsp Posted: 08/10/2019 16:21:45
Oscar Pung
Thanks Mark. Appreciate your suggestion. &nbsp Posted: 08/11/2019 10:56:00
---
Lynne Hollingsworth
I love it! So often simple is better. The texture of the leaves is pleasant and the colors are great. I agree with Mark our visitor this month when he suggests cloning out the one small focus leaf. I might clone a bit off the left, but that's a subjective call. &nbsp Posted: 08/10/2019 17:42:41
Oscar Pung
---
Charles Ginsburgh
Let me echo the thoughts regarding the simplicity of the image. I find that I enjoy the texture within the petals but then run into the last blurred petal at the left. To my eye this less district and merged petal disrupts that flow of the image and as such stands out considerably. If this were my image I would be tempted to add back a little precision at the petal border to make it a bit more district from the background. I would try this by creating a selection in Photoshop of the petal and clone in some of the petal lightness in to the petal side of the petal/background border, and some of the background darkness on to the background side of the petal/background border. If you do this on its own layer, you can then blend in the correction to taste by adjusting the opacity of the edited layer.
I have included an example of what I am talking about to demonstrate this.
Let me know who you like how this subtle change impacts the entire image.
&nbsp
Posted: 08/16/2019 15:41:58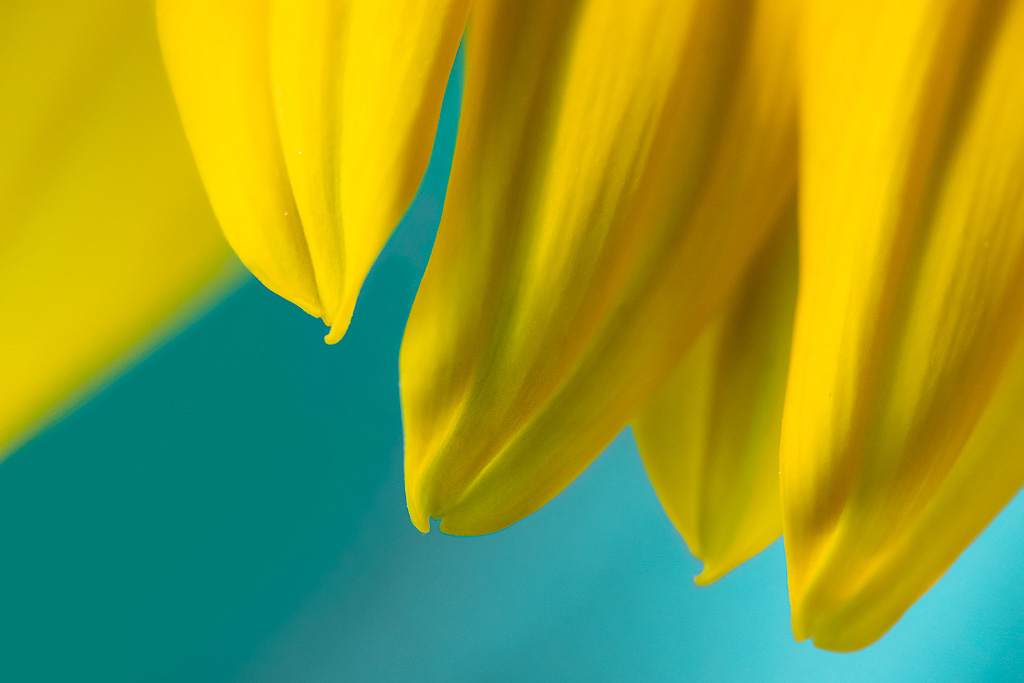 Oscar Pung
Thanks Charlie. I see what you mean and your edits do look better to my eye. I'll give it a shot. &nbsp Posted: 08/17/2019 10:39:13
---
Janos Demeter

(Group 73)
simple and elegant. The fact itself that you took the photo with the petals "upside down" adds. Concerning the blurred petals, it is interesting that if it is only a little blurred it looks like a mistake and should cloned out. However, if it is more blurred - like here - to me it becomes part of the background and the image is richer. &nbsp Posted: 08/19/2019 00:58:40
Oscar Pung
Thanks Janos. I guess blur beauty is in the eye of the beholder? &nbsp Posted: 08/20/2019 08:31:42
---
Angela Chan
Love the color contrast between the two opposite colors yellow and blue .
The one blurry petal against multiple sharp petals create :
1, Blurry vs sharp
2. upward slant vs overall downward slant
3. no texture vs good texture with bright and shadow parts.
Only 2 elements, 2 colors ...great example of good, simple image ! ! ! &nbsp Posted: 08/27/2019 09:57:12
---