Jerry Funk
---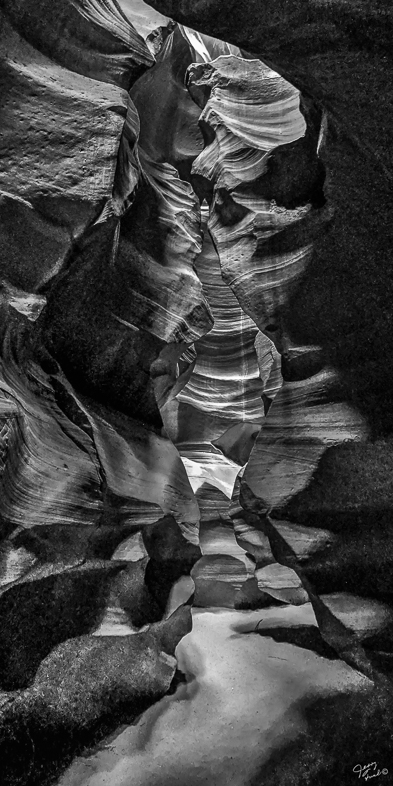 April 2021 - Upper Antelope Canyon

Original
About the Image(s)
Last March, I toured Upper Antelope Canyon with my visiting daughter and grand daughter. The tour group size was much smaller than the overcrowded Lower Canyon. Nevertheless, time was still much too limited and I was rushed to maintain pace with the group.

I arrived excited to be able to use my Pixel 4 phone camera because I had had so much previous success with it. Fortunately, I also carried my D810 and Sigma 20mm lens, because the very high contrast conditions didn't allow me sufficient time to learn the phone's optimal manual settings.

The attached panoramic view is one of the few captured with my phone and illustrates Goggle's excellent AI. It automatically blended probably 22 frames from two shots. Each shot must have had many, widely different settings to account for the exposure differences between the top and bottom perspectives. However, the metadata for the single resulting frame does not reveal any settings. I edited in Lightroom to open the shadows slightly and cropped. That's all. I used Silver Efex Pro 2 with no local adjustments for the mono version. Any other suggestions?

Noise was a major issue with most of my D810 shots, but I was happy with this phone image. When I edit the color version again, I'll remove the blue tones using HSL. Perhaps I will return to the Upper Canyon again this May and use only my phone while avoiding the highest contrast perspectives.

I wonder, is this also recognized as my style?
---
7 comments posted
---
---
---
Don York
Wow, a great image! I love the tonal range. Congrats to Pixel! &nbsp Posted: 04/05/2021 18:08:05
---
---
---
Stan Bormann
This is a wonderful shot, but also common, it is hard to express style unless it is modified in some way. I like what you did, so often these are taken mid-day because the light shaft goes to the floor, but it generally results in a blown out spot. In mono you can darken the spot but in color it goes an ugly gray if you do this. What you did is well done, but I think I might consider a version that is lightened a bit. &nbsp Posted: 04/06/2021 13:34:36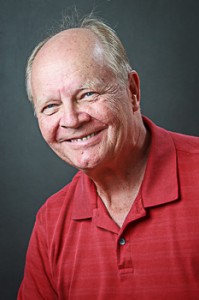 Jerry Funk
Yes, it was shot at 3:45 on a March afternoon. So, the sun was not high.
I agree my mono image is not unique but I think my original is a unique ultra wide angle view that shows both a well exposed sky and floor. Unfortunately, I didn't think that would be conveyed in a mono version, so I cropped it.
Personally, I think Photoshop sun rays in the canyon can look more appealing to me than the many versions photographers long to capture with their cameras. I haven't bothered with either because they too wouldn't be unique. &nbsp Posted: 04/06/2021 23:56:09
---
---
---
Stuart Ord
Interesting picture, a place I've not been to or even seen before. The tones and patterns are interesting, perhaps too detailed in the mono as I find it confusing at first sight.

Credit to the camera and its software as you say, it's something our DSLRs and CSCs can't do (well, mine can't) despite their cost and complexity.

I would remove some of the light, bland area at the bottom. Personally, I find the colour version easier to understand and therefore preferred. &nbsp Posted: 04/09/2021 01:26:38
---
---
---
Jerry Snyder
This image has very nice tonal range. I'm impressed with the performance of the Pixel 4 phone. The crop adds nice detail as well. Good job. &nbsp Posted: 04/09/2021 11:55:31
---
---
---
John Roach
I like the Monochrome version very much. The range of tones, the more open shadow, and depth work especially well. The original color lacks a richness that would hope for and seems far to dark. You did a wonderful conversion. &nbsp Posted: 04/18/2021 18:03:53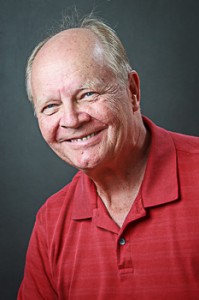 Jerry Funk
Yes, the color version is darker, but is much closer to the feeling one has when there. Two versions, two stories for me. &nbsp Posted: 04/19/2021 00:10:40
---
---
---
Please log in to post a comment