Jerry Funk
---
February 2021 - Daly Plaza 1969
Original
About the Image(s)
50 years ago when this picture was taken my subject was the Picasso iron sculpture, the first of many major modern art works built in downtown Chicago, It was very controversial at the time for a number of reasons. First, many thought in artistically ugly and others ugly because it was the first use of the iron that naturally ages with a protective layer of rust. Some said it resembled Picasso's wife. I studied it from various angles to find a profile view that I hadn't seen published.

Now, I view this as cultural statement of the distant past. This noontime shot captured one day after the dedication includes a dozen men and NO WOMEN! There probably weren't any in the whole plaza. Only a small percentage of women worked then and even fewer had jobs that permitted them to go out during lunchtime, if they could afford it.

The color image shown here is that of a replica exhibited in the Art Institute of Chicago. You can easily see how many viewers wondered what it represented, if anything.

Currently, I believe it has a Covid mask, but it has also been decorated to celebrate major team championships and seasonal holidays. The weathering rust coating continues to change its appearance. Rather dramatically, I feel, because of streaking water lines as we see on rock formations in the desert SW.
---
11 comments posted
---
---
---
Don York
I love the head positions of the spectators which suggests major curiosity! &nbsp Posted: 02/04/2021 09:00:11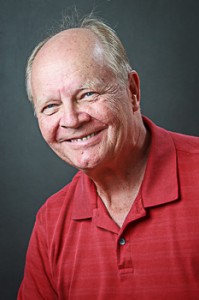 Jerry Funk
Yes, it doesn't draw the same broad attention now. Good observation. &nbsp Posted: 02/04/2021 09:43:45
---
---
---
Jerry Snyder
There was more than enough controversy going around in 1971 in Chicago. Historically, this sculpture would have been a minor footnote. That said, the basis for the "Picasso's Wife" comment is readily apparent to me. &nbsp Posted: 02/06/2021 11:10:27
---
---
---
Stuart Ord
I think this is great. I don't think I'd have guessed it is 50 years old, but the people do seem to suggest antiquity for some reason.
It's a social commentry in my view - the effect of a surreal sculpture on the public. Nowadays I suppose it would be water off a duck's back, but then it would have been quite controversial. Which ages it for me, perhaps that's why it seems old. &nbsp Posted: 02/09/2021 17:15:00
---
---
---
John Roach
I am often bewildered, at the least, by Picasso's art work. My wife and I stumbled upon a wonderful exhibit of his work back in 2018 when in Marsaille. I found some it quite evocative and it drew me into it for reasons that were hard to explain. However, I use to see this piece of art almost daily when I lived in work in Chicago back in the late 70s, through 80s and 90s. I photographed it in my own way (see below) one night nearly 11 years ago and converted to B&W about 4 years later. While I suspect that the references to a wife or female figure are likely true, how do we ever know what was in the convoluted mind of Picasso. The lines and shape certainly are similar through to female figures throughout his paintings and other sculptures. I enjoyed your description and thoughts in taking the image and then offering us for study here in our group. Technically, you have done very well presenting it.
Now to your image, I like it a lot for it places it in time and place and gives us a perspective rarely if never shown in the many images captured by others. It is a fine journalistic tribute and look so vintage, but even more interesting for the back to side profile certainly gives us an interesting study. &nbsp
Posted: 02/15/2021 09:15:27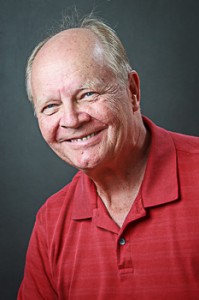 Jerry Funk
Thanks. I like your view of it too with the light dominating the front. I continue to walk all around sculptures whenever possible to find the perspective that is most meaningful to me. &nbsp Posted: 02/25/2021 16:46:12
---
---
---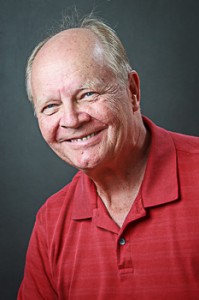 Jerry Funk
Thanks.
I like your view of it too with the light dominating the front. I continue to walk around all sculptures when possible searching for the perspective that is most meaningful to me. &nbsp Posted: 02/15/2021 10:14:39
---
---
---
Stan Bormann
Thank you for presenting us with this history of art and your perspective of the people of Chicago and hint at what they were thinking. Picasso certainly had to be controversial when a city spent a lot of money on one of his pieces. I recall visiting the museum of modern art in New York in 2007 and standing in wonder looking at the Guernica. To me this was very strange, but yet compelling. While this is not my kind of art, I do appreciate it very much. The people make your image. Well done. &nbsp Posted: 02/19/2021 20:49:28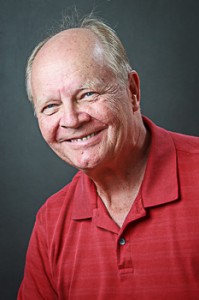 Jerry Funk
I think this was the first time that ever exercised patience before I clicked the shutter. It was important to me to capture as many men as possible looking at my subject. &nbsp Posted: 02/25/2021 16:42:53
---
---
---
Helen Sweet
Immediately I recognized this from my 2018 trip there to photograph architecture. Unable to repeat that for Chicago Architecture Center's Open House Chicago last October. Hopefully again this year or next. I do see a woman's profile here I'd not have recognized but for your angle which also shows a contrast between the smoothness of the metal and the interesting patterns of the windows beyond the diagonal wires. Like your social commentary on that era, too. Thank you for including the Art Institute's maquette. &nbsp Posted: 02/25/2021 14:43:26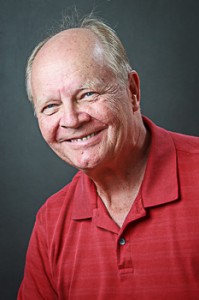 Jerry Funk
I'm glad you appreciate it. I'm a Chicago native, but there are many new sites to see and others to revisit and see from a new perspective.
Maybe, I'll visit there this summer as we travel East from our summer residence in northern UT.

Luckily the owner of my favorite Chicago pizza restaurant retired to Phoenix a few years ago and has opened a few restaurants convenient to me. &nbsp Posted: 02/25/2021 17:28:46
---
---
---
Please log in to post a comment