Stuart Ord
---
February 2021 - A Walk on the Hills
Original
About the Image(s)
This was taken just before New Year on a local hill. It had been our first snow of the year, and by the time we got there in the afternoon, many hundreds of footprints were in the snow.

Olympus OM-D E-M5 mk ii, Olympus 14-150mm lens at 150mm, 1/80 sec at f 22, ISO 400. Processed in Affinity Photo from a single RAW file, using tone mapping to cope with the large range of brightness.

---
7 comments posted
---
---
---
Don York
The subject is well positioned in the frame. The sandy path has good texture and provides a leading line to the subject. The tree is a nice framing element in the image. &nbsp Posted: 02/04/2021 09:09:29
Stuart Ord
Thanks, Don. I like your breakdown into different characteristics of the photo.
In fact the sand is snow! One of the disadvantages of a mono conversion, I guess. &nbsp Posted: 02/04/2021 09:56:13
---
---
---
Jerry Snyder
The path creates a clean leading line to the walker. To me, the image tells a story of a well used walking path even is the snow. I think lightening the snow in the foreground was a good choice. I went back and forth on that point. &nbsp Posted: 02/06/2021 11:25:32
---
---
---
John Roach
Stuart, this is a wonderful monochrome effect which I feel very comfortable staying within and experiencing. I like it a 1000x more then the color version which while nice doesn't hold by contrast...meaning the actual contrast achieved in the mono conversion, a feel of timelessness. Very nicely done. &nbsp Posted: 02/15/2021 09:31:29
Stuart Ord
Thank you! Firstly, that day was one of those days when you come home with a cardful of good images. I'd been a bit reluctant to go out as it was cold, and of course we had lockdown, but I had my arm twisted and went knowing at least I could take my camera! So glad I did.
Secondly, this technique (taking a RAW file and manipulating it to deal with a high contract ratio) is very interesting. This actually is a simplified version of the full technique which can be found here -
https://affinity.serif.com/en-gb/tutorials/photo/desktop/video/341759551/
I'm routing out other older images to give suitable ones this treatment! &nbsp
Posted: 02/15/2021 15:51:07
---
---
---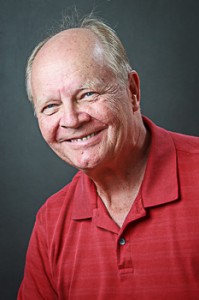 Jerry Funk
Yes, isn't the latitude provided by digital cameras wonderful! you did very well indeed but of course it all started with an excellent, interesting composition. A few times over the years, I've composed an image and positioned my wife to photograph me walking hand in hand with a young grandchild in similar locations. &nbsp Posted: 02/16/2021 11:35:13
---
---
---
Stan Bormann
An example of creating an excellent image close to home with a subject that might be considered very ordinary. It takes good composition and good photography to do that. The well tracked snow to provide texture makes the image better as far as I'm concerned. The combination of the snow, bare tree and patterns in the sky tell a story of a bleak winter. The man at the top of the hill ads significantly. I think some crop top bottom or both might be welcome keeping the top of the hill away from the center providing less sky or less snow or both might work well. &nbsp Posted: 02/19/2021 21:13:11
---
---
---
Please log in to post a comment