Jerry Funk
---
January 2021 - Shadow Pattern
Original
About the Image(s)
I enjoy crafting compositions with shadows and details that interest me. Avoiding my own shadow though is often a challenge. This is a portion of a shadow from a wooden sculpture on the Campus in Logan, UT.

Would this image benefit from a slight vignette and white stroke?

Pixel 4, equivalent 17mm, ISO 58, f1.8, 1/800

I edited to change the perspective, cropped, changed exposure, converted to B&W in Lightroom 6 and finally darkened the shadow slightly to retain some detail.
---
8 comments posted
---
---
---
Stuart Ord
I think it wouldn't benefit from a vignette, as it is pleasing to have this consistency of tone in the darker and lighter areas. I like the paralellism of the bricks too that you've created.

As for a stroke, yes I think every photo to be seen on a monitor benefits from one. I just need to keep telling myself as I usually forget!
&nbsp Posted: 01/06/2021 15:01:50
---
---
---
Jerry Snyder
The juxtaposition of the complex shadow shapes on the rectangular blocks is very interesting to me. I did not notice that you rotated the image from the original.
&nbsp Posted: 01/07/2021 08:48:43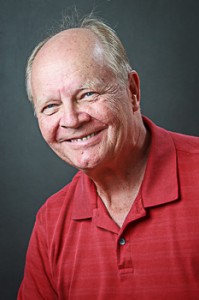 Jerry Funk
I'm glad your interest matched mine. I often find myself recomposing pictures. I shoot hurriedly and tweak compositions later. "Filling the fame" is too time consuming for me because I always feel there is much more to see and explore. &nbsp Posted: 01/08/2021 01:02:18
---
---
---
Stan Bormann
An interesting image. Another Jerry Funk abstract kthat you naturally analyze. I think I would do one thing however. I think the mortar hanging out in the light area through the shadows makes an interesting spot, but the place with the chip out of the corner of the brick on the lower right becomes a distraction. I think a crop from the bottom should be considered to remove this. &nbsp Posted: 01/08/2021 15:22:37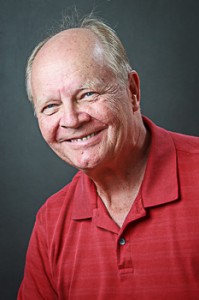 Jerry Funk
I considered repairing the chip or making it consistent but couldn't decide how best to do it. I didn't like the cropped version. So, I got lazy and left it alone.
Thanks for taking the time to analyze it. I know competition judges wouldn't bother. &nbsp Posted: 01/08/2021 16:16:21
---
---
---
Stan Bormann
An interesting image. Another Jerry Funk abstract that you naturally analyze. I think I would do one thing however. I think the mortar hanging out in the light area through the shadows makes an interesting spot, but the place with the chip out of the corner of the brick on the lower right becomes a distraction. I think a crop from the bottom should be considered to remove this. &nbsp Posted: 01/08/2021 15:22:38
---
---
---
John Roach
Jerry, I find the discussion interesting, but unfortunately this abstract doesn't resonate for me strongly. I have no suggestions, but do see that Stan may have zeroed in on some ideas that might help make the image more interesting. &nbsp Posted: 01/09/2021 10:55:10
---
---
---
Don York
An interesting selection of where to crop. I like the bright hole with the weed in it. Definitely gets my attention. &nbsp Posted: 01/12/2021 08:45:08
---
---
---
Please log in to post a comment