Stuart Ord
---
November 2020 - Dust
Original
About the Image(s)
A couple of months ago, John offered us links to sites where shades of colour were being used as the transition from white to black rather than grey. I said I'd do one for October, but memory being what it is……

So I've been spending a bit of time trying this out. I've got lots of interesting results, and the usual problem has emerged where I don't really know which one to share with you. I've chosen this one as it's not too dramatic, which I think most of my other efforts so far have become. However a few will eventually find their way onto my web site.

This was taken in the summer when we had a very dry spell of weather. We live in a fairly rural location, and the area to the rear is a field which is used for corn and other crops. The farmer was ploughing it over, and creating a good old dust cloud. Just as well the wind was blowing away from us!

Starting from the RAW file, I adjusted the clarity up and converted to mono, leaving the colour to grey mapping at its default setting. Back in the photo persona (the usual one for editing developed RAW or non-RAW files) with this "normal" mono photo, I cropped to suit and then created a fill layer and filled it with a single colour. I set the blend mode to Overlay and left the opacity at 100%. I messed around with the fill layer's colour, but being a ploughed field I reckoned brown seemed most natural. I tried several originals, and like the silhouette and central brightness of this one. Generally I found that the best pictures to convert have plenty of mid greys in them. Using the curves adjustment is helpful in getting the scale of the colour blending right. Here, the original gave the light area at the centre too bright and extensive, and biassing the curve upwards a little tamed this. I then blurred the tyres a bit as the original was a bit too sharp there, to give a slight sense of movement. Final overall sharpen and noise reduction. Add 2px stroke.

Olympus OM-D-EM5ii, Leica 100-400 lens at 195mm. The exposure was 1/1000sec, f5, ISO 1600.

---
This round's discussion is now closed!
12 comments posted
---
---
---
Jerry Snyder
This is certainly the month for sepia treatments. The dust cloud is dramatic and well captured. The dust is overly bright for my taste. &nbsp Posted: 11/06/2020 07:03:15
Stuart Ord
Yes, 50% toned this month. Although in my case, it's not "sepia", it's "brown"! So what's the difference? Very little in terms of viewing the final result, but it was a deliberate selection of brown as opposed to say green for the "colour and white" conversion which John gave us several links for in the bulletin board a couple of months ago. I felt that brown suited the scene as it was the predominant colour in the original.
OK, next month a non-sepia-like colour! &nbsp Posted: 11/06/2020 08:05:21
---
---
---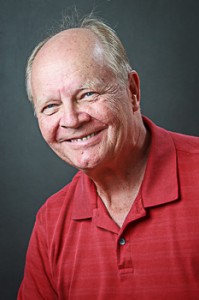 Jerry Funk
Yes, I agree brown is a good "dirt" choice in many regions. Perhaps a vignette would focus my eye a bit more. &nbsp Posted: 11/08/2020 17:10:48
Stuart Ord
---
---
---
Don York
A great shot. I like the dust cloud and major dirt. &nbsp Posted: 11/09/2020 13:13:06
---
---
---
John Roach
I like your image a lot! I feel you have done a nice job with your original sepia conversion as well as the variation you attached in your response to Jerry F.

My only suggestion is to get a little more detail in the driver's face as was captured in the original and is lost some in the sepia conversion. &nbsp Posted: 11/10/2020 09:42:54
Stuart Ord
Thanks, John. I hadn't noticed the face detail really, but you are right, there is some vague detail in the original. I've had a go at enhancing it both in the conversion and by going back to the original, but I can't enhance it enough to make any difference. I'm wondering if it's a psychological effect - there's a small hint of face features, and we know it's a face, so we are able to see the features even though in terms of shades of colour in adjacent pixels, the difference is tiny. So I've had to resort to cheating......can you spot it? &nbsp
Posted: 11/10/2020 15:10:28
John Roach
It has a tad more detail, but I don't know what you did in that you said you resorted to cheating. So, "No", I can't spot what you are referring to. Perhaps that is not important, because I like what you did. &nbsp Posted: 11/11/2020 08:39:01
Stuart Ord
I brushed in "eyes" and a "mouth" very faintly, taking the shapes and places they seemed to be in the original. I'm no artist, but I reckoned the dust might have made the features look like that. So I'm pleased you like it. &nbsp Posted: 11/11/2020 13:59:43
---
---
---
Helen Sweet
I like it, too, Stuart, especially with the silhouetted driver and extra vignette.
Good capture. Fortunate that you were upwind, tho I guess the 195mm helped. Thank you for the detailed explanation of how you did it. &nbsp Posted: 11/15/2020 13:08:40
Stuart Ord
Thanks, Helen. Yes, very glad we were upwind! Being micro 4/3 this was full frame equivalent to 390mm. Very handy! &nbsp Posted: 11/15/2020 14:38:59
---
---
---
Stan Bormann
It is interesting the different takes we have on this. I frankly don't worry about the face in an image like this. The tone you picked works very well. Yes, the near white just over the tractor is a bit much, but being a RAW file easy to subdue a bit and it is fine the way it is. In this size and resolution, I can't really tell if there is any "noise" in that dust, but you might check for it. There are lots of ways to take it out if there are and with a selection, you don't need to worry about a little loss of detail. &nbsp Posted: 11/18/2020 11:17:18
---
---
---