Stuart Ord
---
October 2020 - Shire Horse
Original
About the Image(s)
Shire horses are a breed of large horses used here for tasks needing brute strength. They are big! We have a breeding centre not far from here, and I took this on my first visit there a week ago.

Olympus OM-D-EM5ii, 14-150 lens at 100mm. The exposure was 1/250sec, f8, ISO 400. Processed in Affinity from a raw file – raw conversion, then processed in Nik HDR efex Pro2, taking a mono conversion option and tweaking the parameters. Then back to Affinity for the removal of some hairs over its eye using the inpainting tool, flip horizontal, gentle vignette, sharpen.

---
17 comments posted
---
---
---
Don York
A very sharp rendition of the Shire horse. You can almost feel the texture of the hair sweeping over the forehead. Hair on the upright ears is also very sharp. &nbsp Posted: 10/05/2020 09:46:20
---
---
---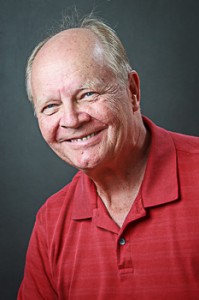 Jerry Funk
I see excellent texture and detail, but it seems to be glowing around the ears, etc.
I'm ignorant of horses and am left wondering if there is detail missing in its eye. &nbsp Posted: 10/09/2020 14:49:48
Stuart Ord
Yes, it (the glow) is an artefact that I should work on if I wanted to compete with it, I think.
The eye is as photographed. Horse eyes are pretty much like human eyes I think in terms of highlights, etc, and I resisted putting some in as I thought it would be inappropriate, but perhaps not.
Sounds like I should do that work... although I'm not competing in competitions much now. &nbsp Posted: 10/10/2020 17:29:35
Stan Bormann
Generally this can be rather easy to fix. If you set the clone tool to "darken" and clone from the surrounding area into the halo area it will not damage the animal or its hair at all, but the halo will be gone. If this seems to be leaving some artifact or something you can play with where you make the selection, or flow or opacity to soften whatever the problem is. &nbsp Posted: 10/11/2020 15:58:23
Stuart Ord
Thanks, Stan, that was a function I've not tried before, all my previous cloning work having been "Normal". It worked very well. I need to experiment with all the other options, too, now! &nbsp Posted: 10/15/2020 06:08:59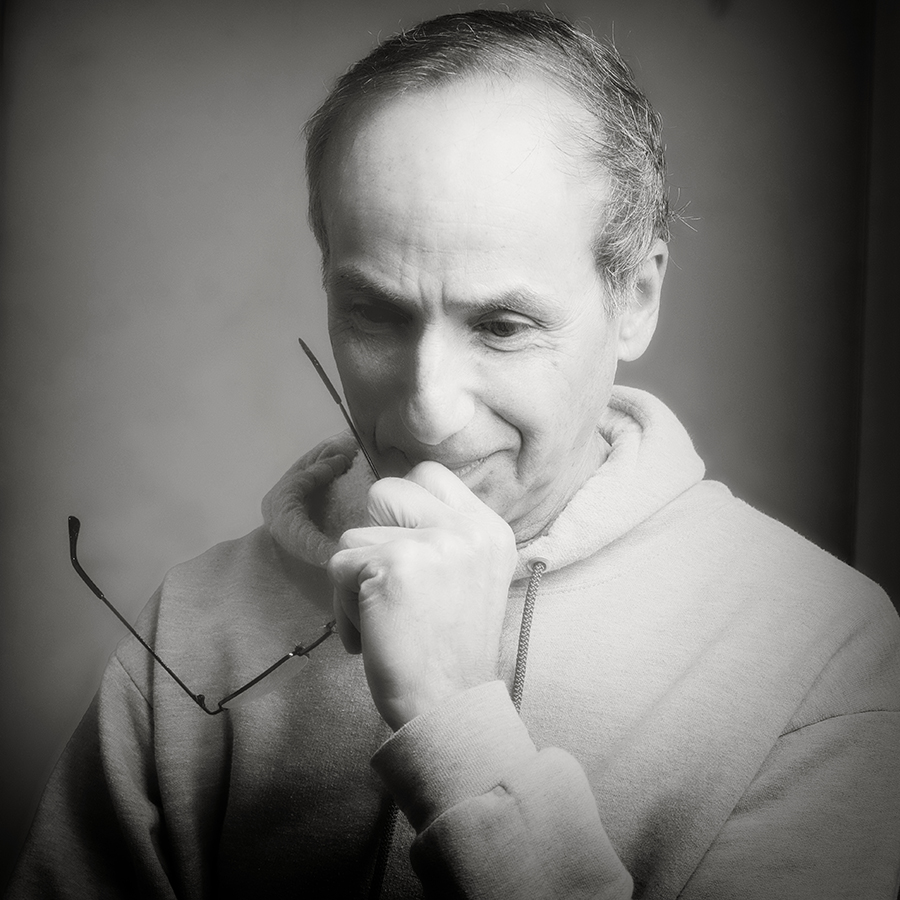 Lance Lewin

(Groups 83 & 87)
Good day, Stuart.

Or, you can go back and complete another photo shoot using different camera settings or at a different time of day to get more illumination that would highlight the eye more prominently. "Points to Ponder".

In any case, I really like seeing good Horse Portraits in BW and love the rich blacks you have gone with in this example. &nbsp Posted: 10/22/2020 09:06:12
Stuart Ord
Hi, Lance
Thanks for your comments.
As it happened, we went back last week with our grandson, but alas the horses were uncooperative and weren't close enough to photograph this way.
Your comments inspired me to revisit some photos I took last year, so I worked a couple up and hope you like them!
&nbsp
Posted: 10/22/2020 15:20:30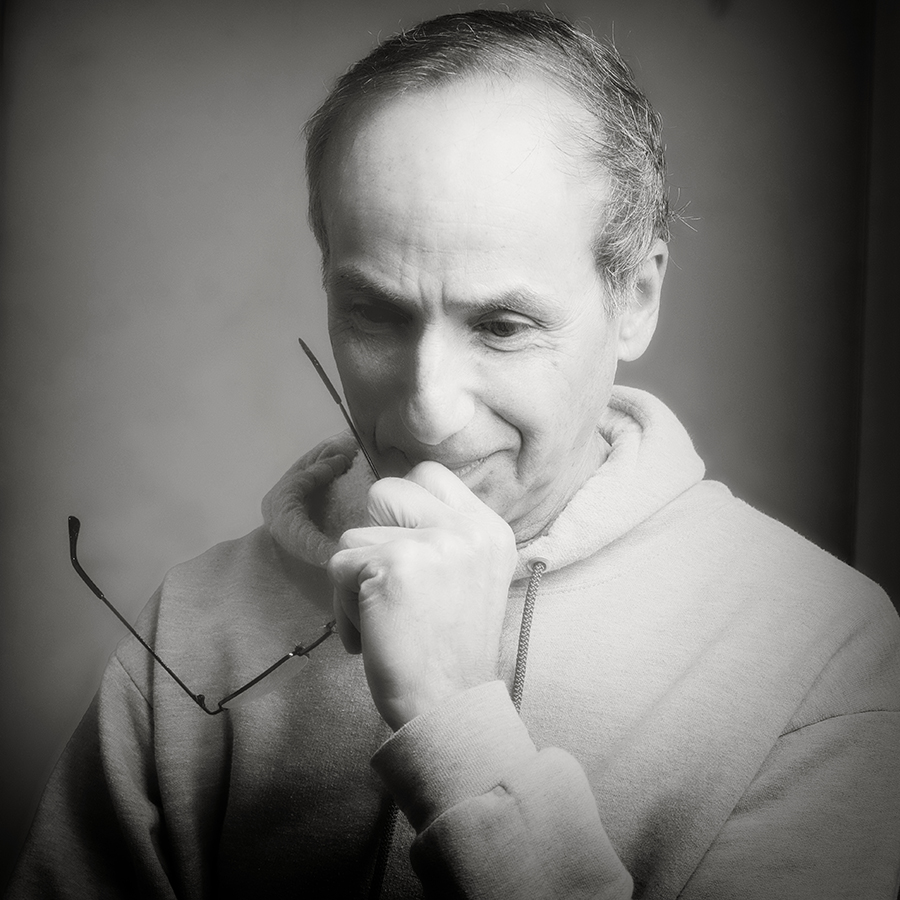 Lance Lewin

(Groups 83 & 87)
Stuart, always glad to hear and see when my words have inspired further thought and practice: this composition I really like! I especially like our friend peeking up at the lens of the camera - it gets real personal when a gaze of this sort is captured. Depth of Filed (Dof) has created a wonderful background bokeh and the overall Silhouette-like has offered the viewer a delightful scene.
On the other hand, "Black Beauty" is not as engaging and part of this, in my opinion, is because the Horses legs add nothing to this extreme silhouette: instead, I would have preferred to see just head and neck without the any reference to the legs. (see attached sample). In any case, again, your "Visualization" to "see" and capture the effect of light and shadow as it presented itself is well done! &nbsp
Posted: 10/24/2020 15:24:55
Stuart Ord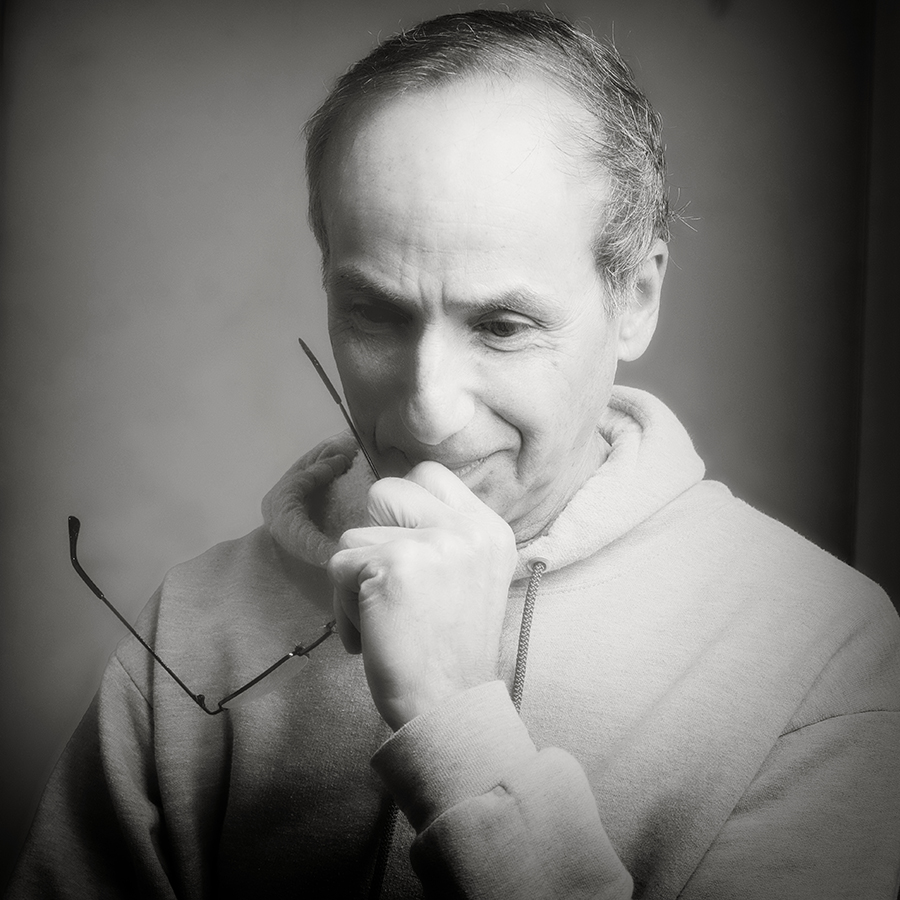 Lance Lewin

(Groups 83 & 87)
Stuart, I posted a short piece on your Bulletin Board you may enjoy. Thank you. &nbsp Posted: 10/24/2020 16:20:43
Stuart Ord
Thanks, Lance, I tend to forget about the bulletin board. My "extra"s would have been better posted there. I've found what you have written now, and will read and respond there. &nbsp Posted: 10/25/2020 03:04:48
---
---
---
John Roach
Stuart, I like your image a lot. The composition, texture, tonality is wonderful. A fine portrait. I have to agree with Jerry that I wish I saw a bit more detail in the eye. Well done. &nbsp Posted: 10/10/2020 07:37:01
---
---
---
Jerry Snyder
I like the black and white treatment over the original. The crop nicely simplifies the image. I don't mind the eye being dark like it is. It gives a sense of mystery and "what is the horse thinking?" Although I might change my mind if I saw the image with highlights in the eye. Nicely done. &nbsp Posted: 10/10/2020 15:34:17
---
---
---
Stan Bormann
The monochrome conversion resulted in pretty extreme contrast. Notice the heavy texture in the short hair that is barely visible in the color version. That is OK if that is what you want, but it tends to cause other problems such as the halos. If you are happy with less texture, you might try processing that is less contrasty, You might also try some of your processing with a selection that does not include the sky. &nbsp Posted: 10/11/2020 16:03:09
---
---
---
Helen Sweet
Stuart, I like both the original and the monochrome. While I like the sharp detail on the forelock, on the face it seems either too contrasty or, perhaps, overly sharpened. I am drawn right into the eye in the original, which has more detail than in the second. A good closeup, tho, of a handsome horse. &nbsp Posted: 10/15/2020 04:28:06
---
---
---
Stuart Ord
---
---
---
John Roach
It got rid of an edge halo I had missed on first view. It works. &nbsp Posted: 10/15/2020 17:51:09
---
---
---
Please log in to post a comment