Abhijeet Banerjee, PPSA
---
June 2020 - Wise One
About the Image(s)
This image was taken in Pobitora Wildlife Sanctuary, India in the month of Dec 2019. It was early morning and this bird was sleepy and basking in the winter sun.

This is the monochrome version of the image. Processed in LR Classic CC. Done some cropping, sharpening and exposure correction.

Settings were f/6.3, 1/2500sec, ISO-1600, FL-600mm and handheld. Taken in a Nikon D750 with a Tamron SP 150-600mm G2 lens.
---
This round's discussion is now closed!
7 comments posted
Don York
Great image of the owl. I would try a little more contrast to accentuate the feathers. &nbsp Posted: 06/10/2020 11:05:58
---
John Roach
Beautiful detail and nicely done black and white of the owl. However, I find the branches in the upper left corner distracting. I suggest cropping down to remove as much as possible the larger curve of branch and then clone out the remaining two more vertical elements and clean up any darker areas. Additionally, I think that cropping in on the right would be nice and still have a nice subject position within an approximate rule of 1/3rds. This is a case where the bird is clearly the subject and needs to be sole focus of the viewer with no distracting elements. &nbsp Posted: 06/10/2020 11:53:46
---
Jerry Snyder
Nice image. The tones are nicely balanced, especially considering that it must have been quite bright to have such a short shutter speed. The blurred background isolates the subject well. &nbsp Posted: 06/10/2020 12:20:36
---
Stuart Ord
I love owls! This photo depicts them so well. A falconer with one once said to me "With a mouth big enough to swallow a vole in one, eyes filling most of the rest of the skull, how much is left for brains?"! Who cares, they are lovely birds and this is super in my view. I'd agree though, the out of focus branch is a distraction and should be removed as John suggests, and whilst I love owls, I'm no expert, but I do think he's a bit grey and white here, more contrast would help. &nbsp Posted: 06/11/2020 16:55:50
---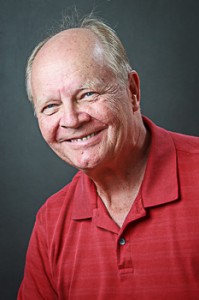 Jerry Funk
I agree with Stuart. I'd use auto fill on the branch before cloning it out. &nbsp Posted: 06/11/2020 18:16:35
---
Stan Bormann
I really like "butt shots" of owls. They can swivel their head 180 degrees and look straight over their tail at you. Who else can do that? This is a very nice shot, but I think I would eliminate the branch in upper left as others have said. I think I would also crop in from the right to make it a vertical. Perhaps ending up with it a little centered or even so far that it is to the right of centered. The image is of this wonderful owl, you don't need much other than that. Yes, I would play with the tones and contrast a bit. There might be a better presentation there. Nice shot. &nbsp Posted: 06/14/2020 17:02:59
---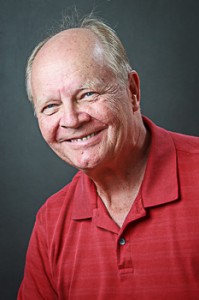 Jerry Funk
I revisit and still see a beautiful owl, but I'm curious to see the color version. That's always nice to see here. &nbsp Posted: 06/21/2020 11:00:48
---