Abhijeet Banerjee, PPSA
---
March 2020 - Diva III
About the Image(s)
I took this image last month in a portrait workshop. This is taken through two light setup in a studio setting. We decided to take this image in Monochrome on camera itself.

I used Nikon D750 with a Nikkor 24-120mm f4 lens. Settings were f/9, 1/160sec, ISO-250, FL-62mm and hand held. Basic processing like cropping, exposure correction etc is done in LR Classic CC. Later done the adjustments through Portrait module of Luminar 4.

By the way......

Also wanted to share with you that my Rhino Mating image got one of the awards in Sony World Photography award 2020. The news also got featured in National Geographic online and other leading media.

https://www.worldphoto.org/sony-world-photography-awards/winners-galleries/2020/national-awards/winners

Want to thank you and all the group members for the valuable feedbacks and encouragement shared during the rounds. Helped me to grow as a photographer.
---
This round's discussion is now closed!
6 comments posted
Jerry Snyder
I like the smooth delicate lines of the model's arms and face which match the smooth transition of values in the scene. The pearl necklace on the back of her neck is the brightest area, suggesting that this is the main subject. I would have liked to see more of her face. That being said, I liked the portrait very much.
&nbsp Posted: 03/08/2020 13:29:33
---
Don York
I love your image and would not change a thing!! &nbsp Posted: 03/09/2020 15:25:30
---
John Roach
Excellent portrait! I like everything about it. &nbsp Posted: 03/09/2020 19:42:58
---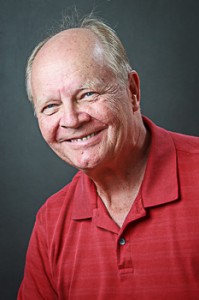 Jerry Funk
Congratulations on your awards.

I like the composition and face but find it awkward to see the back lit more prominently than the front. I also miss seeing a catchlight in her eyes &nbsp Posted: 03/13/2020 08:47:49
---
Stuart Ord
Well done, Abhijeet!

I'm afraid I don't like this portrait, though. Hands are always a problem if they become prominent, and whilst toned down by the glove, it does distract as the face just doesn't pull the eye enough in my opinion. The necklace and watch are the brightest parts and so they also distract me.

If you selectively dodged the face and eyes, I'm sure it would be a more compelling portrait. &nbsp Posted: 03/23/2020 11:16:04
---
Abhijeet Banerjee
Thanks for all the feedbacks. Will try to incorporate some of the suggestions. &nbsp Posted: 03/26/2020 23:35:06
---