Jerry Funk
---
March 2020 - Routes to Gondola Repair
About the Image(s)
I utilized the "photo sphere" app built into my Google Pixel 3 phone camera. It had been a recent Google update of the year-old phone. I find that app more precise and easier to use than "panorama". This mode does not record the settings because it nominally combines 2 images with likely different exposures. My single image of the right side was exposed at ISO 63, 1/1150 sec. at f 1.8, hand held. I did minor additional editing in Lightroom.

Sorry, but I don't know the angle of view or how it compares to that of a new iPhone. I used my phone exclusively for 22 days in Italy, capturing 5600 images.

My new Pixel 4XL overcomes the minor Pixel 3 shortcomings of not having a dedicated telephoto lens and a weaker than desirable battery. The computational automatic processing of jpgs and Auto HDR must be seen to be believed, especially in low light and mixed lighting scenes. Having needed to process only 2 of its RAW images and because the 4XL has a unique, optional independent settings for exposing highlights and shadows, I only shoot jpgs now.

FYI, the additional bonus from Google is automatic cloud backups and unlimited free storage of Pixel photos. I have found the Google phone reviews to apparently be written by unsophisticated or biased reviewers. Even DxO Mark rates the new iPhone slightly higher even though all but two of its technical criteria are markedly better for the Pixel 4XL. The reason is its weaker selfie and narrower wide angle!
---
This round's discussion is now closed!
11 comments posted
Stuart Ord
These new camera phones are quite amazing, I think. It was interesting to hear the webinar by Topaz which predicted that in future cameras will be defined by their software rather than their hardware. Their weakness appears to me to be the poor long focal length performance - the 4XL spec I've seen offers 52, 77 and 90 degree fields of view. The mass market is people doing selfies and party shots I suppose. I look forwards to a camera maker making a compact designed for photographers with proper ergonomics and this sort of technology.

Anyway, back to this picture. I think it's quite interesting, although it has three separate focal attractions of the canal leading the the bridge on the left, the boats in the centre, and the canal leading to the boat and another bridge on the right. Judges seem not to be able to deal with more than one centre of interest! (Sorry to all judges reading this!) But I wonder if this is a valid criticism of a panorama? Actually I love panoramas, they can carry lots of interest and information, and I think this one does. Lots of detail, good exposure, well composed, enought sky detail not to distract but to stop criticism for being blank; I really like it. &nbsp Posted: 03/03/2020 16:44:54
---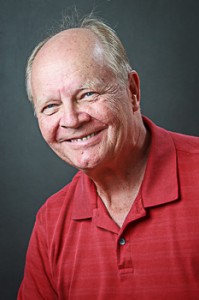 Jerry Funk
Yes, I doubt one of three judges would like it because it can't be viewed in 3 seconds, but I'll probably print the color version on canvas and hang it above my desk.
If I worked for a major camera manufacturer, I would waste no time licensing the Google technology before my employer went out of business. Of course, there will always be many uses for a superior camera, but we must always choose our camera and lens based on our intended objectives.
The 4XL has an 8x telephoto lens and performs excellently without a tripod. &nbsp Posted: 03/03/2020 23:42:13
Stuart Ord
Can you estimate what "8x telephoto lens" means in term of field or angle of view, Jerry? Compared to say your Nikon with a zoom telephoto on it. I didn't notice that capability for the spec I read. Is this built into the camera or one of those strap-on accessories? &nbsp Posted: 03/06/2020 11:50:59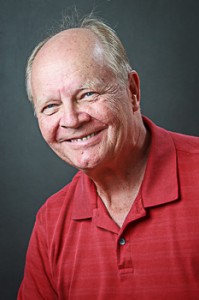 Jerry Funk
Spec sheet is outdated because Google has monthly updates. I haven't compared zoom capabilities and am traveling now, just left Zion NP. Antelope Canyon tomorrow followed by Petrified Forest. Fun with grandaugbter and daughter.
&nbsp Posted: 03/07/2020 21:07:33
---
Ian Ledgard

(Group 18)
Astonishing detail in this image from your camera phone. Not being a user of iphones myself I cannot comment on the technical points. However if you had not told us I would just have accepted that it came from a conventional camera and it is a great image. &nbsp Posted: 03/04/2020 04:18:58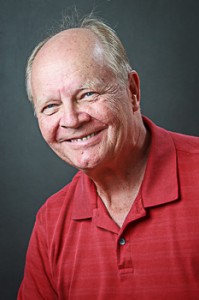 Jerry Funk
Thanks.
The word iPhone unfortunately is becoming a generic term like Kleenex. I'm looking forward to having frequent use of my Google phone on a 10-day tour of Nat'l Parks with my daughter and granddaughter starting tomorrow. I'll use my Nikon D810 and good lenses sparingly just to further my testing of my phone's capabilities, especially the reported improved dynamic range and telephoto capabilities. &nbsp Posted: 03/04/2020 08:28:47
---
Don York
A most interesting image. It almost looks like an artist rendition with an ink sketch. I love all the details in the boat yard. &nbsp Posted: 03/06/2020 11:13:49
---
John Roach
This an interesting and I like it. In my opinion it is well composed and tells a fine story visually of life, activities and thins to see on those converging waterways. That is the subject for me. The monochrome tonality is very nice with pleasing range, clarity, detail and contrast. If you are pleased with traveling this way and get these type of results go for it. &nbsp Posted: 03/06/2020 16:40:54
---
Stan Bormann
I don't see it as competing centers of interest at all. I see it as the Venice gondola repair facility framed by canals on each side. Continuing with the sky discussion, this one has a pleasing sky with some detail. &nbsp Posted: 03/07/2020 16:40:06
---
Jerry Snyder
Nice image. It's impressive that you took it with your phone. I like the scene, which reminds me of a busy main street, except that it is a street of water. It tells a story and makes me wonder what it's like to live there. &nbsp Posted: 03/08/2020 13:10:10
---
Abhijeet Banerjee
Kudos to the camera which took this image for you. Liked the panorama covering the expense of the place. As pointed by otgers, there are multiple point of interest here but in a travel image, which I think this is, you have done justice to showcase the place. Good overall sharpness and tonality of the image. Sky is dramatic but not overwhelming. &nbsp Posted: 03/26/2020 23:23:27
---