John Roach
---
November 2019 - AF Chapman
About the Image(s)
I captured this image while on a boat trip through the Stockholm archipelago. AF Chapman was originally launched in 1888 as the Dunboyne at an English Shipyard.

It served the merchant fleet until 1923 when it was sold to the Swedish Navy as a training ship which traveled around the world many times. Since the end of WWII, it has served as a Hostel and is continually mored near museums and tourist areas. I thought the low perspective from the boat I was on with the part of the old city in the background interesting.

I used a Nikon Coolpix P7000 at 61mm equivalent, Lightroom and DxO Nik Silver Efex Pro for monochrome conversion.
---
7 comments posted
Stuart Ord
I like the viewpoint which makes the ship tower majestically over its surrounds. Lovely tones as usual and nice composition, overall a very likeable picture I think.

Pity about the featureless sky, and a bit of interest there, being such a large area, would improve it I think. But doing a sky replacement with all those rigging lines looks like a big job. &nbsp Posted: 11/08/2019 01:55:47
---
Stan Bormann
I like the balance of the image with the ship off center to the right and the buildings higher on the right. The ship is nearly blown out, but I suspect it is really a white ship and there probably is not much if any detail. Overall, I think ti is a nice capture. &nbsp Posted: 11/08/2019 20:21:20
---
Jerry Snyder
The ship is a perfect subject for a monochrome image. The crisp white hull and masts really stand out nicely. Even the masts stand out against the grey sky. The building on the right peeking up from behind the trees doesn't add much in my opinion and could be cropped out. I think that some minor cropping on the left, leaving the two bright buildings and the ship would also help focus attention on the main subjects. &nbsp Posted: 11/10/2019 07:58:32
---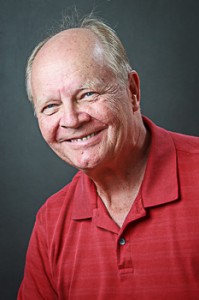 Jerry Funk
I like it and think the cloudless sky helps emphasize the contrasting masts. A slight cropping of the left would contribute to the focus as would making the masts perfectly perpendicular, just a couple degrees counter-clockwise. &nbsp Posted: 11/11/2019 06:36:31
---
John Roach
Thanks for the comments. I will have to experiment some with getting the masts straight while maintaining the buildings vertical. &nbsp Posted: 11/11/2019 07:25:36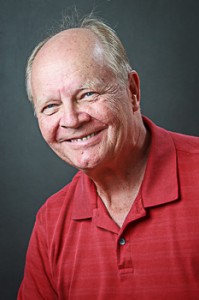 Jerry Funk
I find that when I make the center vertical line straight, the sides become easier to straighten. &nbsp Posted: 11/11/2019 11:09:16
---
Don York
A great old boat that is well captured. I would try to darken the hull a bit to bring out more detail especially near the bow of the ship. &nbsp Posted: 11/12/2019 09:21:50
---
Please log in to post a comment