Jerry Funk
---
November 2019 - Patterns in Shadows
Original
About the Image(s)
Nikon D810 Sigma 20 mm, f 8.0, ISO 1250, 1/100 sec. hand held.

In the Oklahoma City Art Museum is this piece of Chihuly glass resting on a plexiglass ceiling. It is backlit with shadows cast on the wall beneath it.

In my experience, most visitors ignore the shadows. While I think the exhibit was designed to show the shadows, it is only with post processing that they can be enhanced and fully appreciated.

I probably converted the enhanced original in Nik Silver Efex and tweaked it in Lightroom 6.
---
14 comments posted
Stuart Ord
Very interesting, but totally confusing I found, without the explanation. I think it's very much two pictures in one, both the colour and the mono versions, which I don't find sit well together having never seen the original. Obviously they are intimately linked in reality, but in the photo, not happy in my view. Perhaps just concentrate on one or other element? They seem to be nice abstracts in their own right. &nbsp Posted: 11/08/2019 02:01:10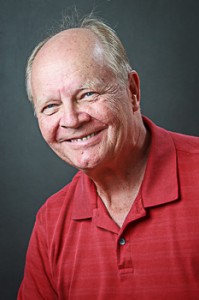 Jerry Funk
I have many other images that focus on only one element. This is a different story for me, but I understand your confusion. &nbsp Posted: 11/11/2019 07:07:12
---
Jerry Snyder
I find this image to be very compelling. It's all about contract. The distinction between the glass and its projected shadow is the best part of the image in my opinion. The sharp difference in the textures of the two halves, and even the gradation of texture in the lower half of the image, adds much interest. The patterns in the upper half of the image have a three-dimensional appearance which is contrasted with the two-dimensional look of the shadows in the lower half. The image is low key. I wonder how it would look brightened up a bit. &nbsp Posted: 11/10/2019 08:12:15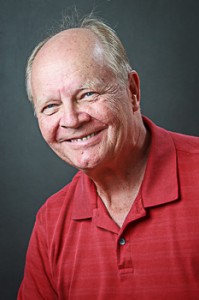 Jerry Funk
Thanks, I'll try that. &nbsp Posted: 11/10/2019 08:23:15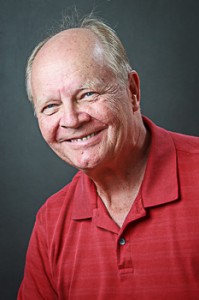 Jerry Funk
See my slightly brighter and slightly stretched version below. Better? &nbsp Posted: 11/11/2019 07:03:51
---
Stan Bormann
An interesting example of how a mono can bring out lines that are not very prominent in color. It is confusing what this image is, but I like images that make me study them a bit to understand them. By the way it is interesting how we can make images like this with smartphones. Turn the phone upside down so the lens is less than an inch above the reflective surface and you can make this effect even more pronounced. Great for using small puddles in the street. &nbsp Posted: 11/10/2019 09:10:28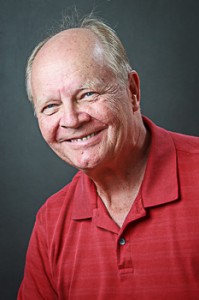 Jerry Funk
Yes, recently in Venice I only photographed using my Pixel 3 phone. The last night, I was in St. Mark's plaza and held my phone 6" off the ground to capture a reflected image of the Church in a puddle. Before long many other people were mimicking me rather than standing upright.

I'll try elongating(distorting) this image as you suggest. Computers can do anything and I think that will give greater emphasis to the shadow. Thanks. &nbsp Posted: 11/10/2019 10:52:36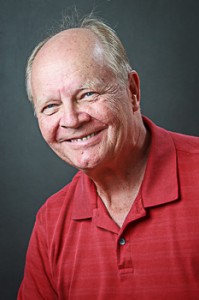 Jerry Funk
See my slightly brightened and slightly stretched version below. Better? &nbsp Posted: 11/11/2019 07:02:47
Jerry Snyder
Jerry, the brightening of the image improves it in my opinion, especially in the upper portion. It brings out the shapes in the glass. &nbsp Posted: 11/11/2019 08:42:36
---
John Roach
Jerry, very nice image and seen so well. At first when I saw the image, I was a bit bewildered, but there was a lot of things going on and then I started to see the relationship of the reflective shadow to the backlit ceiling mounted subject. That is when I realized that everything worked together so nicely. Jerry Snyder has a point that I will speak too. I think that your captured could be brightened a bit. I found some areas a little darker in the mono version then the color version that could be lighten some. &nbsp Posted: 11/10/2019 15:43:14
John Roach
Cool abstract. I think that opening of the shadows stretching worked. &nbsp Posted: 11/11/2019 07:21:46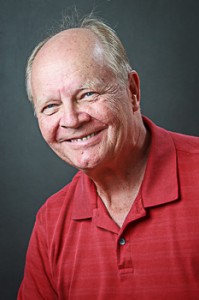 Jerry Funk
I thank everyone for the suggestions, and I prefer the resulting image. Whenever I see art glass to photograph, i'm always looking for its abstract shadows. &nbsp Posted: 11/11/2019 10:58:34
---
Don York
Well for me it is two images and I cannot relate the top portion to the bottom portion, even with explanation? &nbsp Posted: 11/12/2019 09:26:06
---
Please log in to post a comment