Stuart Ord
---
October 2019 - Brexitometer
About the Image(s)
I took this picture earlier this year when doing a street photography day in Shrewsbury. I imagine all you guys are wondering what is going on with Brexit (the plan for the UK to leave the EU). We are all wondering too. The politicians seem to be playing a sort of chess and in some ways we are just moving towards losing all our pieces and ending up in a stalemate.

Anyway, this was in February when everyone was seeing the first proposed "leave" date in March approaching with no sign of any solution. Much as is happening again as the new deadline of the end of October is approaching! This chap had set up an easel asking people to place a sticker saying what they thought should happen. Interestingly, this poll seemed in favour of "Rescind Article 50 (the notice from the UK to the EU that we were leaving) and remain in the EC". It might still happen, one way or another, I wouldn't bet a single pound on the outcome.

Of the pictures I took, I liked this one because I'd got the French restaurant in the background. Ironic, really.

Olympus OMD-EM1ii, Olympus 14-150 mm lens, f7.1, 1/100sec, ISO 400. Processed in Affinity (cropping, darkening of distractions, mono conversion).

---
This round's discussion is now closed!
9 comments posted
Jerry Snyder
This image tells a heartwarming story. If only we were as civil in the US about critical issues. &nbsp Posted: 10/08/2019 11:18:05
Stuart Ord
With the way the politicians are behaving now, the civil restraint might wear thin pretty soon .... &nbsp Posted: 10/10/2019 04:10:57
---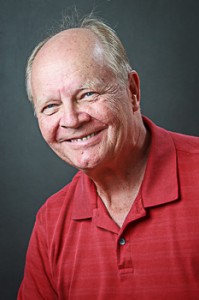 Jerry Funk
i like the story you captured, but I doubt that Americans would participate in a public vote such as this. One must also wonder if it's accurately what the participants believe or if they were influenced by on lookers.
I think your image would benefit from toning down the sunny area. &nbsp Posted: 10/09/2019 17:31:53
Stuart Ord
It was just a very candid opinion poll. The local MP might have seen the result, I don't know. Everyone was (and is) very concerned about Brexit here, the whole issue is being handled shamefully by politicians on both sides of the Channel I think. The frustration comes out in unusual ways!

Anyway yes, I did tone down the brighter areas quite a lot, it was a sunny day, but maybe a bit more on the top left would be good. Thanks. &nbsp Posted: 10/10/2019 04:09:59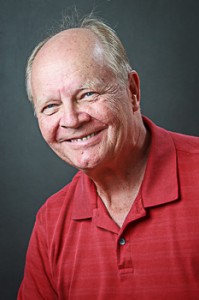 Jerry Funk
I must add that years from now, viewers can look at this image and remember the significance of this time. A true keeper of historical importance. &nbsp Posted: 10/10/2019 06:18:29
---
Don York
I love the expressions on the faces. Yes, the French always seem to get in the picture somewhere! &nbsp Posted: 10/11/2019 15:16:56
---
John Roach
Wonderful image, Stuart! The story is wonderful and timely. This is a fine photojournalistic piece. I agree with Jerry's comment about toning down the light at the far end of the scene. My only nit is I feel the focus could be sharper in the foreground. I think the sign and all the folks should be clearly in focus, I tend to feel, that you focus goes to the man facing us in the rear and then extends pretty sharp through the rest of the frame. I'd rather see all the people sharp as well as the Brexitometer board. &nbsp Posted: 10/13/2019 12:30:38
---
Stan Bormann
I agree, to strengthen the story, I would like to see the board in better focus and then try to bring up its contrast a bit. Maybe boost the ISO a bit and take the f/7.1 up to f/11 or so would of increased the depth of field, but when you see an opportunity like this, you tend to shoot the way you are set up, and this is an excellent shot to treasure in the future. My wife Shirley just picked up a OMD EM 1 ii. Seems like a wondrous camera, I am envious. She was missing her Tamron 15- 300 she used when she shot Canon, so we picked up an Olympus 12-200 so when traveling she doesn't need to change lenses. She is happy! &nbsp Posted: 10/17/2019 00:22:55
Stuart Ord
Yes, you can't be too choosy when an opportunity jumps up, but I could perhaps have taken more, varying the settings, once the first was in the bag so to speak.

I spent some time debating whether to go for the 12-200 or 12-100 as part of another round of lens rationalisation recently. In the end I went for the 12-100 as I have a Panasonic 100-400 and an Olympus 14-150 on my M5ii. The plan was to sell my 14-40 and 40-150 but they are still on the shelf "just in case". There's no perfect lens! However the 12-200 seems a good lens, as indeed are they all in one way or another. The M1ii is a tour de force, but the M5ii has an awful lot going for it, especially with that lens - I carry it with me all the time in a man bag when my heavier bag is left at home. &nbsp Posted: 10/17/2019 03:05:34
---