Neal R. Thompson, M.D.
---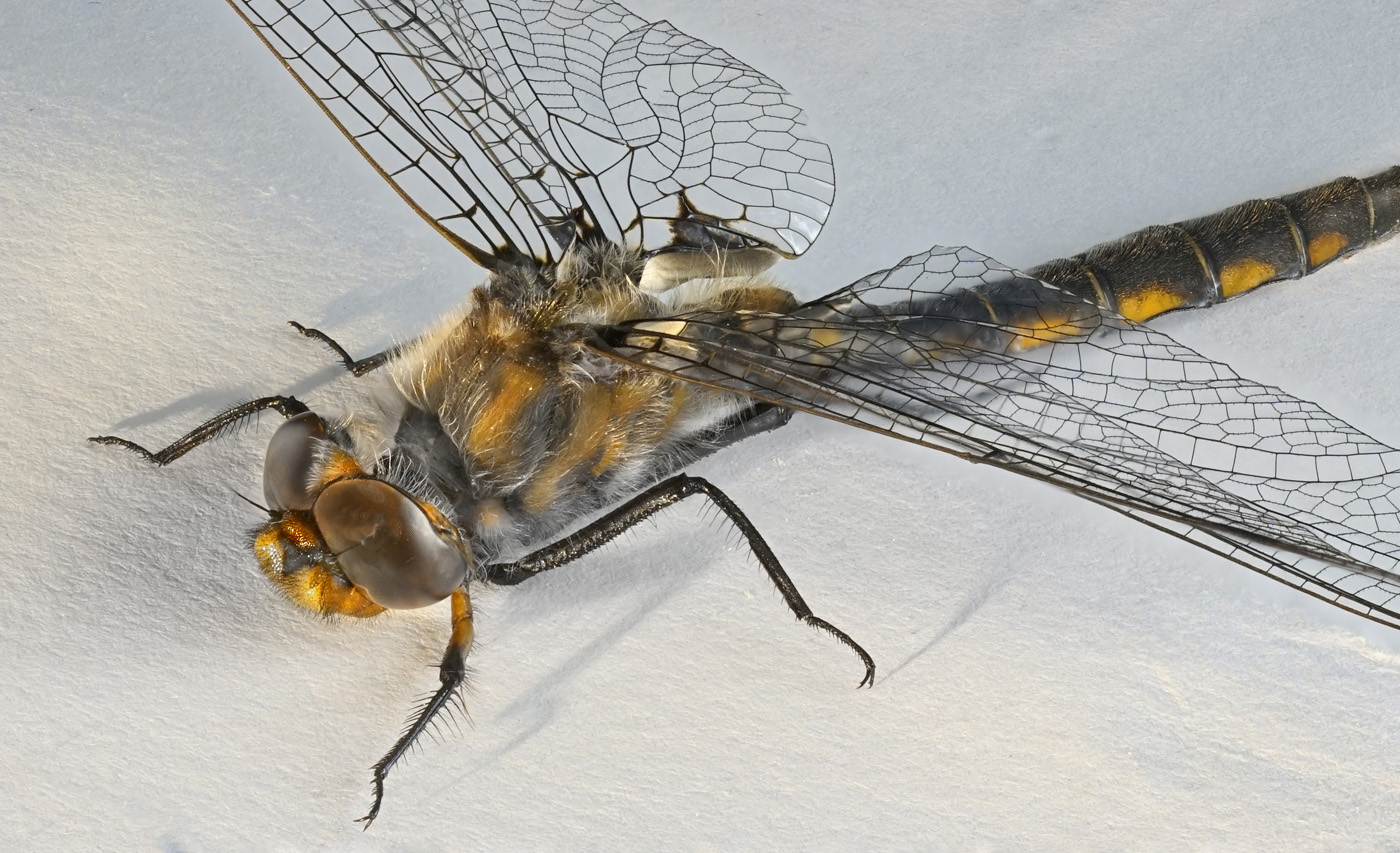 June 2020 - Untitled
About the Image(s)
Odonata

Butterfly net; local pond and early morning capture. This dragonfly was brought into the digital darkroom
and with a little leg manipulation, placed. Sony 6300 with adapted 100 Canon Macro; 1/15; f/9, iso 800;
45 images brought into Helicon focus. The image in Photoshop had dust marks removed,
orange color enhanced slightly and a reflection in the eye removed. The original image included the
whole wing span of 4 cm but I opted to crop to show the body of the insect.
---
This round's discussion is now closed!
3 comments posted
Richard Story
Doc, if i may call you that.
You must of had a lots of patients because you have shown that you have a lot of patients. 45 shots!! you can have a WOW just for that. I will have to look into that Helicon, I usually do it in PS.you really got all the details tack on.
even the paper, would have loved to see the entire Odonata, although not necessary. GREAT JOB THANKS &nbsp Posted: 06/07/2020 14:56:58
---
Patrick Lynch
Hello Neal, another exceptional insect photo. I think the crop of the wings helps the photo. For me the body and eyes had my attention. The angle compliments the photo and the icing is the detail of the wings. Excellent work as usual. &nbsp Posted: 06/14/2020 18:15:21
---
Priscilla Farrell
Greetings Neil, An outstanding image, once again. Your images are interesting to me as I have never photographed insects, spiders or such animals. I have not viewed them up close either. An undiscovered world for me. What you present could very well be published in a text book.
I like the diagonal format you have chosen. By not including the entire wings the viewer can focus on the head and body details. Using Helicon assures a fine focus. I like the background material you have used and the lighting is complimentary. &nbsp Posted: 06/22/2020 18:37:02
---