Patrick Lynch
---
December 2019 - Center Stage
Original
About the Image(s)
Canon EOS 5D Mrk III + 100 mm (EF100mm f/2.8 Macro USM)
0.3 sec at f/22, ISO 100
Flash No
Tripod Yes

Yet another one from Shady Lane. I realize my focus around the edge is blurred how ever I liked the center sharp and detailed, to me I felt the was the subject.
---
This round's discussion is now closed!
5 comments posted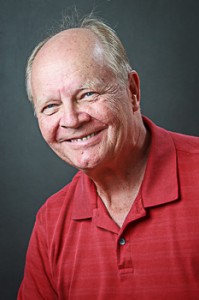 Jerry Funk

(Groups 20 & 64)
I agree with you and also like that you lightened the center to further draw in my eye. Beautiful. &nbsp Posted: 12/02/2019 20:00:56
---
Neal R. Thompson, M.D.
Interesting flower and the blurred outside draws the eye to the center. I'd like to have seen about an inch more at the top. &nbsp Posted: 12/10/2019 17:08:25
---
Priscilla Farrell
Hi Patrick, I agree with your thought that the center of the flower is the center of interest. It is sharply focused and well placed in the frame, composition wise. In the original image the center of the flower takes on a dark tone in the immediate center, which I prefer. It demonstrates an additional element of contrast. Good work! &nbsp Posted: 12/10/2019 21:17:17
---
Murphy Hektner
Hello Pat: A lot of color here, it really comes on strong. Neal makes a good point in needing more breathing room at the top of the frame, in my humble opinion the round central part of the flower should not touch the top of the frame. The room you left at the bottom is just right. Very good sharpness on the central part of the flower, softening up at the edge of the frame which is fine with me for this type of picture. The positioning of the round central part biased to the right side of the frame is ideal for this picture. &nbsp Posted: 12/12/2019 23:55:19
---
Hi Pat, I like both versions of this image. The dark center in the original gives a wonderful contrast with the the rest of the flower. And the final work shows all the details in the center area, which are also quite interesting to the viewer. I agree with Neal about an inch more at the top. &nbsp Posted: 12/15/2019 14:51:29
---