Neal R. Thompson, M.D.
---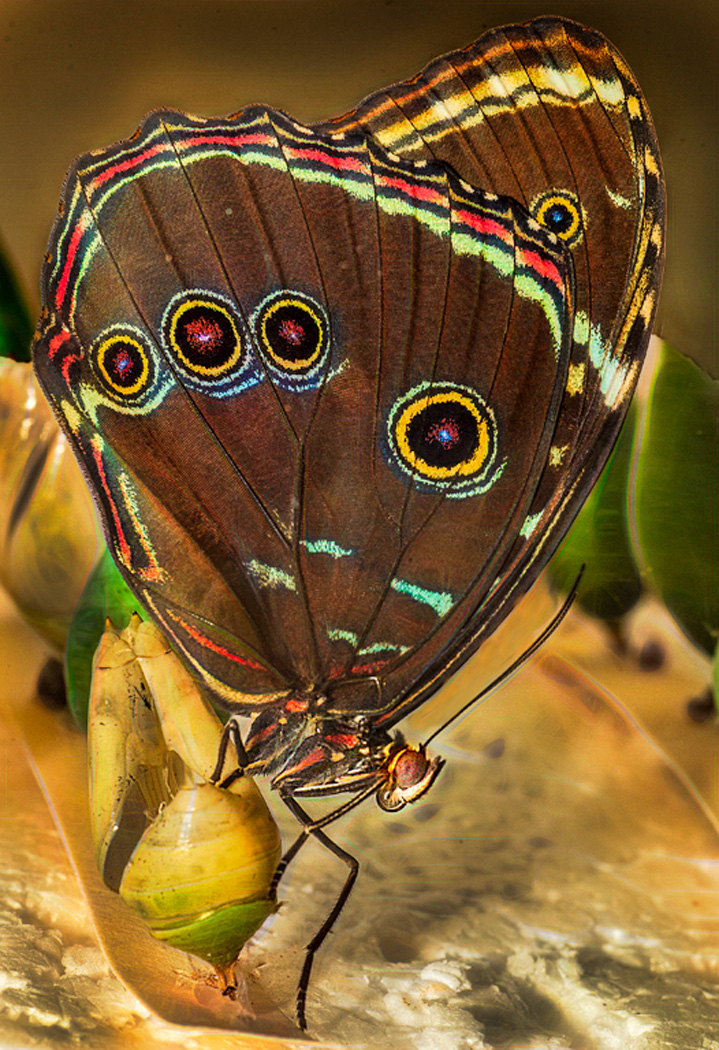 November 2019 - In The Wild
About the Image(s)
Just to let you all know, not everything is done as a fixed WeMacro rail photo with Helicon Focus..
This taken on a recent hike. Taken with a Canon 100 mm macro attached to a Sony A6300 camera. After cropping I selected and blurred the background, sharpened the image and added some vibrance.
---
3 comments posted
Norman Reid
A lovely image. The "eye" on the wing is in the one-third point, and as I see it that gives this a great composition. The colors are fantastic. What a wonderful butterfly! I wish we had some like that in Virginia! The fact that the front wing is in a single plane makes it possible to get sharpness of the main subject (the wing) without focus stacking. The blurred background helps retain the focus on the butterfly. It works well, as I see it. &nbsp Posted: 11/03/2019 03:55:06
---
Murphy Hektner
Hi Neal: Very well done butterfly image in all aspects. Good technical work and a pleasing composition with a nice out of focus background. If I had one suggestion and this is just nit picking; would be to clone out the dark spots in the background, and also the bright leaf tip to the right as they do tend to catch your eye. If you did this it would raise this fine image up to the next level of perfection. Much easier cloning if you blow the image up to 200% or even 300%. &nbsp Posted: 11/03/2019 21:41:02
---
Priscilla Farrell
A very impressive image. All of the colors in this image are complimentary to one another. Sharp focus on the subject with an out of focus background....a winning combination. I like the composition. &nbsp Posted: 11/11/2019 09:06:35
---
Please log in to post a comment