Patrick Lynch
---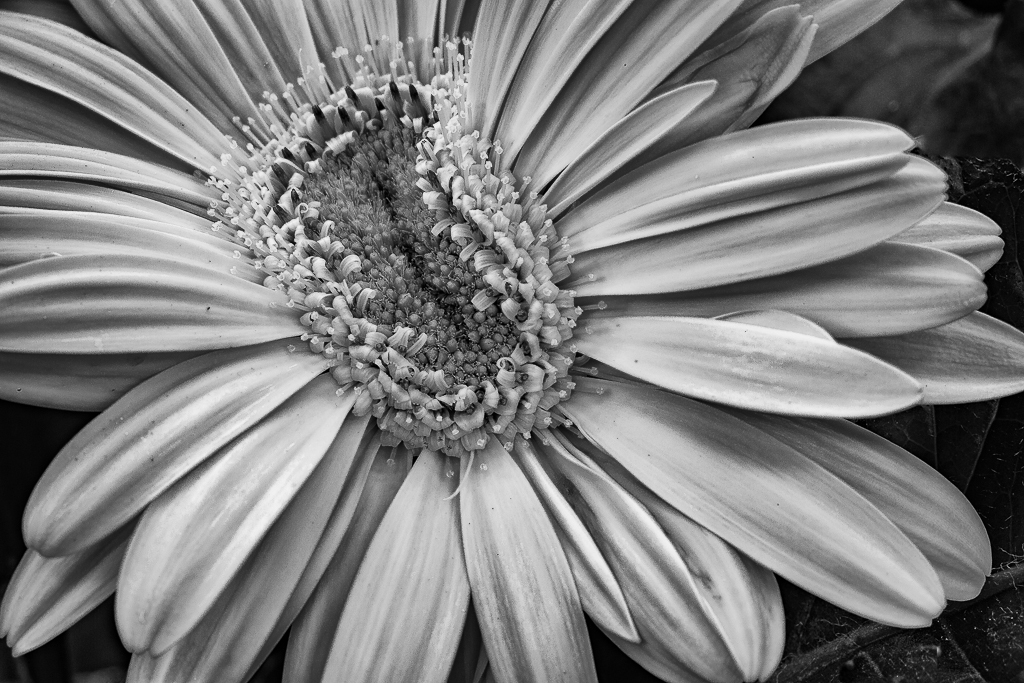 November 2019 - Simple Yellow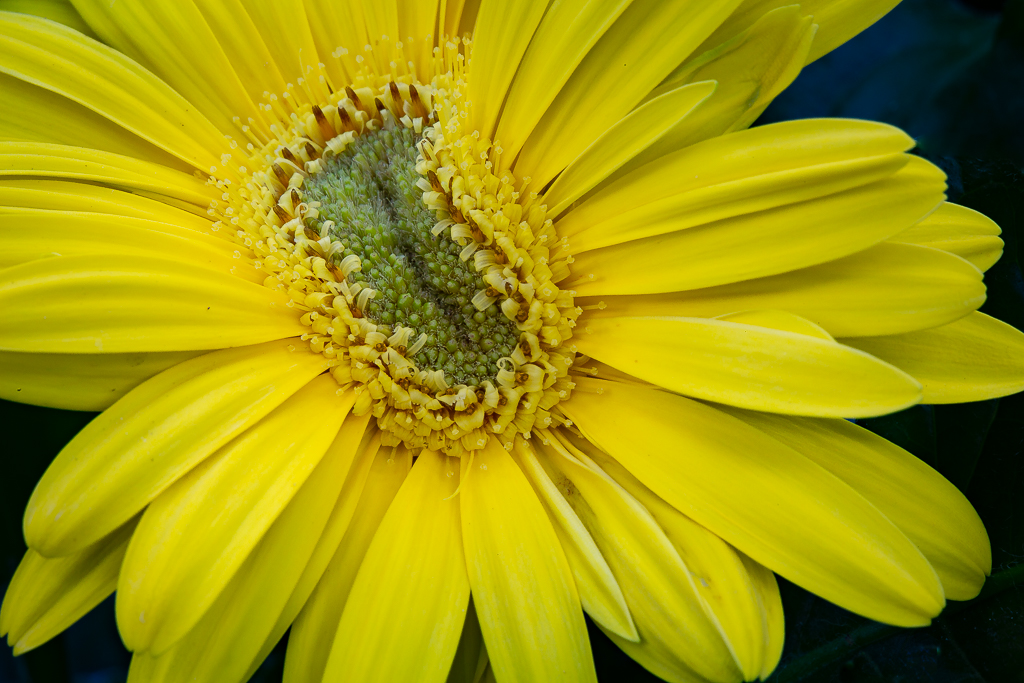 Original
About the Image(s)
Canon EOS 5D Mark III
100mm(EF100mm f/2.8 Macro USM)
1/200 sec at f/5.0, ISO 400
Tripod Yes
No Flash

This is another Shady Lane Green house photo. As you can see the original was a little dull for me. I thought I would try black and white to bring out the texture. I didn't do too much post processing. I did bring in into Photomatrix for the black and white effect.
---
This round's discussion is now closed!
6 comments posted
What I especially like about this photo is the positioning of the center of the flower at the 1/3 point and the fact that the petals all direct the eye to that point. To my way of thinking, that makes it a strong photo. I like the B&W rendering of the image, but I wonder what it would look like with a little more contrast and deepening of the blacks. There is some extraneous background on the right side that you might consider cropping out of it doesn't upset the overall composition. &nbsp Posted: 11/03/2019 04:08:48
---
Murphy Hektner
Hi Pat: Hope you are coming along well with your knee replacement.
I like the original too, the soft green center and yellow petals blend together very nicely. The monochrome version is more creative, would follow Norman's suggestion and try making a more Hi-Key type of conversion as it would give the flower more impact. &nbsp Posted: 11/03/2019 22:15:44
---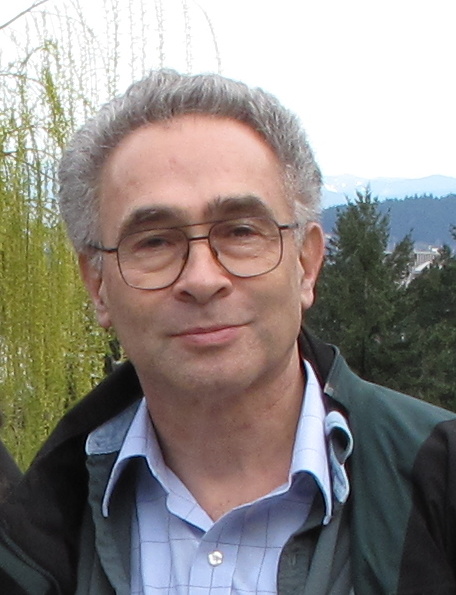 Stephen Levitas

(Group 32)
I agree that perhaps the extraneous background on the right side might be darkened to pure black, but I don't agree about "more contrast" and "more impact." I think your definition on this shot is great, and that punching it up would lose its delicacy. &nbsp Posted: 11/06/2019 21:17:25
---
Neal R. Thompson, M.D.
I agree with Norman. Conversion to monochrome greatly improves the impact. I'd remove some of the dark spots on the leaves. &nbsp Posted: 11/09/2019 17:57:30
---
Priscilla Farrell
Hi Pat, Your have posted several images from Shady Lane Greenhouse and they have all been well done. This one is especially appealing to me due to the formation of its center. I like the b&w version although both are nice. Good focus and position in the frame. Removal of probably unwanted artifacts along the right side of the frame could be considered. &nbsp Posted: 11/11/2019 10:25:57
---
Pat, you did a great job in presenting the image in B&W. It looks so much better than the original. I love the sharpness in the middle of the flower, well done depth of field and good composition. I would remove the distracting background areas. I would not increase contrast, instead would make it even softer, more delicate, by taking out the spots on the leaves. &nbsp Posted: 11/27/2019 16:38:53
---