Oliver Morton
---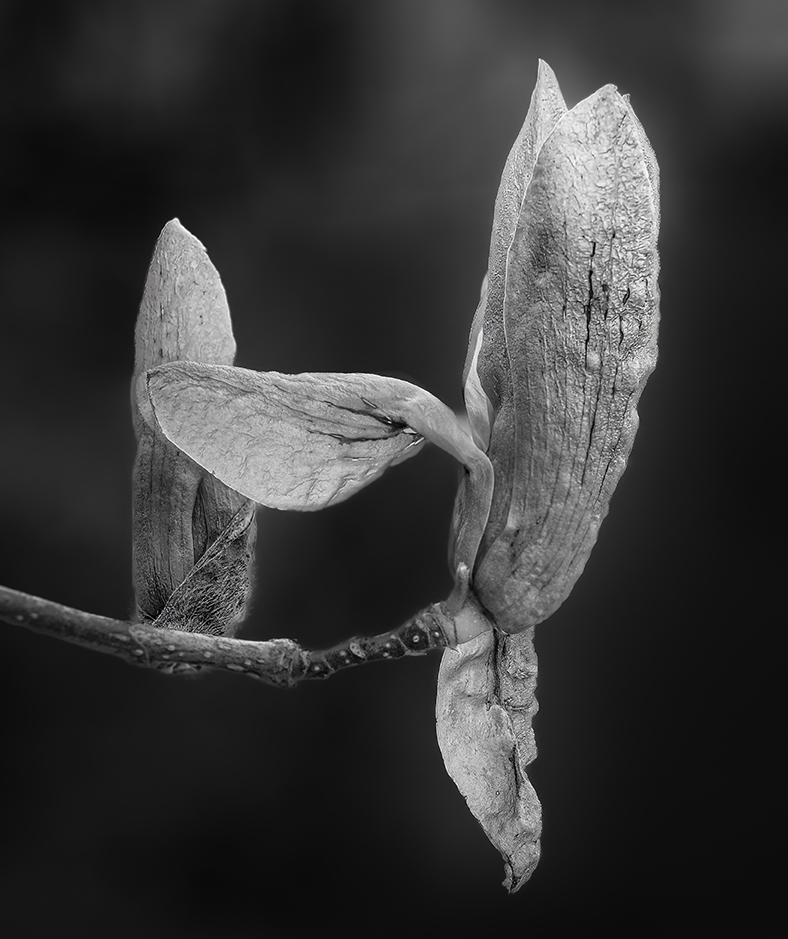 March 2023 - Hmmm....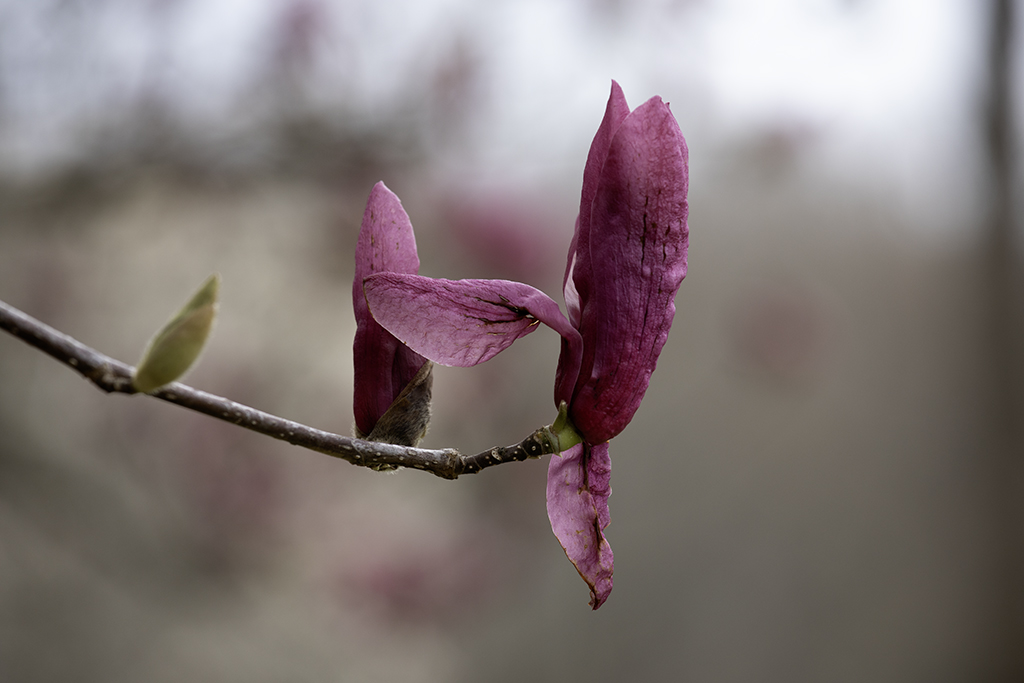 Original
About the Image(s)
I struggle to take photographs of flowers that are different from the thousands taken by others. With that in mind, I attempted to convert one of my flower images to B&W. I'm hoping to get input so that I can decide if this approach has any merit. Thank you for your comments!

Data: Canon 5D4; 70-200mm lens @ 165mm; 1/320 sec; f/6.3; ISO 320

---
13 comments posted
---
---
---
Mark Braun
I love it. The monochrome version really accentuates the detail of the texture in the flower and the stem. Also, the cropping is much better suited to the subject in the monochrome. &nbsp Posted: 03/02/2023 15:14:58
Oliver Morton
Thank you so much, Mark. I weighed the advantage of having a darker (black?) background but decided that it seemed less artificial to have a deep gray. I agree that monochrome seems to work well for this photograph.

&nbsp Posted: 03/04/2023 11:57:22
---
---
---
Bob Legg
Pete, this is showing merit and progress towards equalling your portrait photos. I first notice that your color image has that overexposure in the background. You made good edits and cropping to eliminate all of that in the mono version. It might have been easier if you moved a few feet to the side or chosen another bud to have a better background. I like the texture in the bud leaves and the two leaves that drop or curve that unfolded, but the merge with the upright bud is distracting and doesn't add to the image. I'm thinking there were other buds that didn't have a merge. Maybe if you had not cropped the small bud to the left the progression of age to the right would have helped. I would also gone higher with the iso and shutter speed incase the wind was moving things. I'm thinking you weren't using the tripod and if you stepped back and used the 200mm it would have softened the background and possibly made it easier to compose another shot. Got back and shoot another few. We are on schedule to have over feet of snow this week, so I have no hope of showing you and there is not a single sign of spring yet. Snows not even gotten dirty. But it is beautiful. &nbsp Posted: 03/02/2023 20:07:26
Oliver Morton
Thank you, Bob. And I totally agree with you about the overlapping buds. Unfortunately, it's not feasible to go back and take a photograph from a different angle or with different camera settings. So, using the existing image, I tried to give a bit of separation to the two buds. What do you think?
Spring can't be too far away! Hang in there and you'll soon see a daffodil raising it's head!
&nbsp
Posted: 03/04/2023 13:37:10
---
---
---
Bob Legg
Pete, the darkened bud does relieve the tension between the two and looks natural as it is further away. I thought this was a magnolia bud and that there were hundreds coming or in bloom in your DC area. Good job.
&nbsp Posted: 03/04/2023 20:22:51
---
---
---
Bunny Laden
Hi Pete, The wonderful texture in the big bud is what draws my eye to your image. I love it! I think you are on to something by converting to monochrome. One suggestion is to take several images of a flower, some much closer, to see if isolating part of the flower might be interesting. Here is an example. &nbsp
Posted: 03/04/2023 21:20:16
Oliver Morton
Bunny, your image really highlights the texture, nice! Actually, it's close to an abstract instead of a photograph of a flower. Very interesting! Thank you.
&nbsp Posted: 03/07/2023 11:43:18
---
---
---
Israel Yosef
Oliver Morton
Israel, this is wonderful! You've solved the issue of separation. (I wish I had thought of that.) Well done! Thank you.

&nbsp Posted: 03/07/2023 11:44:49
Bunny Laden
Very nice! &nbsp Posted: 03/07/2023 11:51:05
---
---
---
Emil Davidzuk
Pete

You are onto something good here and encourage you to go out as Spring brings buds appear and shoot up a storm...

All your image needs is separation between the foreground flower and the mid ground bud which you did as an update.

Emil &nbsp Posted: 03/07/2023 11:01:34
Bob Legg
Very nice job Bunny and Israel and Pete. An excellent group activity to make the flower so much better. &nbsp Posted: 03/17/2023 16:52:04
Oliver Morton
Bob, I absolutely agree... our group members are outstanding! It's hard to quantify how much better my images become after listening (and seeing) the suggestions of everyone!

&nbsp Posted: 03/23/2023 09:09:00
---
---
---
Please log in to post a comment