Oliver Morton
---
November 2020 - Tiger Lily (?)
Original
About the Image(s)
This photograph is several years old. I "discovered it" when browsing through some old files. Instead of using Nik Silver Efex Pro, I tried converting it to B&W with Camera Raw. Then, I played with lighting, texture, etc. rather extensively.

Data: Canon 5D3; 135mm lens; f/2.0; 1/400 sec; handheld.
---
This round's discussion is now closed!
11 comments posted
---
---
---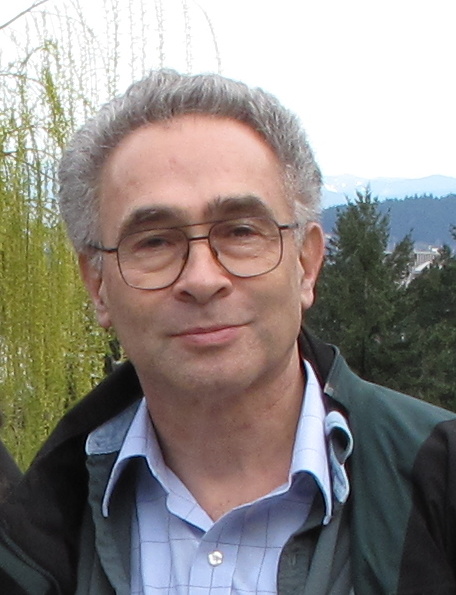 Stephen Levitas

(Group 32)
Hi Pete, this is really interesting. I am always learning something from you. I find the diagonal stem on the right truly unique. What a fascinating idea to add that in. Also, great sharpness of the central subject, against a light background. The lack of sharpness of the petals is not so prominent in the b/w, compared to the color--interesting. &nbsp Posted: 11/03/2020 23:13:13
Oliver Morton
Thank you, Stephen. I debated about including the stem on the right of the image, but decided that it would be "another nice photograph of a flower" without something that is a bit different. I'm also eager to hear input from folks like you and the study group members. &nbsp Posted: 11/04/2020 07:57:24
---
---
---
Emil Davidzuk
Pete

F2 Handheld sometimes you do what is needed to get the shot

The stamen and the "crown" around it are nicely in focus, the petals are soft but not distracting. I think the stem that is to the right provides a sense of balance to the Lily itself so I think it should stay. The mottled background is perfect.

Good job

Emil &nbsp Posted: 11/10/2020 13:18:48
Oliver Morton
Thank you, Emil. I occasionally use a tripod, but prefer not to need to carry one. My new camera claims over 7 stops of image stabilization. I haven't had the opportunity to put it to the test yet, but if it does even close to that the need for a tripod will diminish.

&nbsp Posted: 11/12/2020 08:40:19
---
---
---
Leah Konicki
Oliver,
always fun to explore in the archives and see what is there - I often find something "new" in that I may have rejected it when initially downloaded, and going back allows me to see with fresh eyes. I especially like the way the light in the background creates a sort of halo around the flower. It's taken a few tries - the color image has some good qualities, but in the end I think the B&W does work better. &nbsp Posted: 11/10/2020 18:43:28
Oliver Morton
Leah, I couldn't agree more. Exploring the archives allows one to bring new skills and software capabilities to old, promising shots. Like you, I prefer the B&W version. The original has some merits, but I wanted to emphasize the "ball at the end of the stamen" and the color seemed to distract from it. &nbsp Posted: 11/12/2020 08:44:05
---
---
---
Bob Legg
Pete, A very interesting image. A closeup handheld. I agree that the BW version hides the DOF challenges in the image. I like the composition and wish our lilies would stay upright vs flopping over towards the ground. I have to be a contrarian in that the color image appears more to me because of the colors present and unseen. I would of opened up the shadows on the purple petals and tried to enhance those background colors from another flower? You did a very good job on the BW and I have no suggestions on how to improve it.
&nbsp Posted: 11/11/2020 21:56:39
Oliver Morton
Thank you, Bob. As I mentioned to Leah, I wanted to emphasize the stamen and the colors of the original photograph seemed to distract from that focus. &nbsp Posted: 11/12/2020 08:45:34
---
---
---
LuAnn Thatcher
Hello Oliver,
A beautiful image; is this an oriental lily by chance?
As you know, I have to be different, so I created an image a little different than your B&W. As long as I have been in the study group, I have seen a constant to go minimal. So, here is my thought on your image. I envision the filaments and stigma to be the subjects.
I also tried my hand at a different crop to make this a unique photo with impact. I tried to get tight on the flower aligning the stigma on the left vertical rule of thirds. To me, the stigma seems like a prima ballerina with the filament's the corps de ballet (if I understand that name correctly), the next level ballerinas surrounding her.
I think the image has a fine-art appeal. It is just a jpeg, so the file is small. I think this would make a beautiful print hanging on a wall.
My edits were simple, LR, BW02 conversion, a little clarity, B&W color sliders adjusted a little, and -15 vignette. Then I used Topaz DiNoise AI to tone down the noise.
What do you think?
Best regards,
LuAnn
PS: I spent several days looking at this image; my final edit took some thought.
&nbsp
Posted: 11/15/2020 09:47:13
Oliver Morton
LuAnn, I must admit, I have no idea of the type of lily. lol

Your edit is amazing. Using the petals as a foundation and divider for the image is brilliant. It gives a base for the critical stamen which now seems like a royal offering. I really like it. But, for me, the most extraordinary aspect of your creation is the imagination that it required.

I am astounded. Thank you for doing this. It provides an insight into another approach for seeing beauty.

&nbsp Posted: 11/25/2020 16:40:49
LuAnn Thatcher
I am so glad you liked my edit, Oliver!

Best regards
LuAnn &nbsp Posted: 11/26/2020 16:54:30
---
---
---