Leah Konicki
---
October 2020 - Old Friends
About the Image(s)
Old Friends

I took this photo a few years ago. I had read an article about using aperture to control DOF to get a blurred background (or bokeh) and wanted to give it a try. With camera in hand, I was walking around my house trying to find something that might work when I spied my old beat up Keds in the back hall. Not a great deal of editing, other than converting to black and white, as I recall.

---
10 comments posted
---
---
---
Emil Davidzuk
Leah,

I think you hit the DOF nail on the head. This is a case where your shot is straight out of the camera so to speak, a rarity these days.

I ask that you include your meta data in your writeup so we can see your step

Thanks

Emil &nbsp Posted: 10/05/2020 11:18:48
Leah Konicki
Thanks, Emil,
metadata included below with the original color image. As I mentioned elsewhere, I didn't realize the metadata was missing from the version I shared. &nbsp Posted: 10/06/2020 16:08:57
---
---
---
LuAnn Thatcher
Leah,

Could you tell us what your camera and settings were? Did you use a tripod, and what type of lighting did you use?

I love experiments like this!

Thanks,
LuAnn &nbsp Posted: 10/06/2020 09:14:04
---
---
---
Bob Legg
Leah, you did a great job with the selective DOF and isolated the Keds. My only suggestion is I would of tried to either include the entire toe or crop it back to a point where you obviously made the choice as you do have room on the left that could be cropped, or was there no cropping beyond what you did in camera? &nbsp Posted: 10/06/2020 10:14:35
Leah Konicki
Bob, I'm inclined to agree about the crop. Unfortunately, those Keds are long gone. I'll have to play with some other variations though, to see if it can be improved. Still, it remains one of my favorites. &nbsp Posted: 10/06/2020 16:08:07
---
---
---
Leah Konicki
All,
I didn't realize the metadata was not included with this version, I will have to find the original photo with metadata to post this evening. In the meantime, I can tell you that I was using my Panasonic Lumix GX7 with the 14-42 lens, I think the widest is f/4 or f/4.5, also depending on focal length. (I am not sure what that is, either, obviously, the focal length.) The camera was hand held (I rarely use a tripod) and the lighting was whatever lighting was in the back hall, which would have been a ceiling mounted incandescent bulb. I'll post the original this evening (7 or 8 eastern time, US). Thanks. &nbsp Posted: 10/06/2020 10:53:26
Leah Konicki
Well, finding the original image turned out to be easier than I thought it would be - looks like I used my "nifty fifty" equivalent for this image, still a recent acquisition at the time. This allowed for an f stop of f/1.4. Oddly, I had the camera set on shutter priority rather than aperture priority or manual, which goes to show you . . . something, I don't know what. Anyway, I never thought the color version works as well as the black and white. &nbsp
Posted: 10/06/2020 16:02:53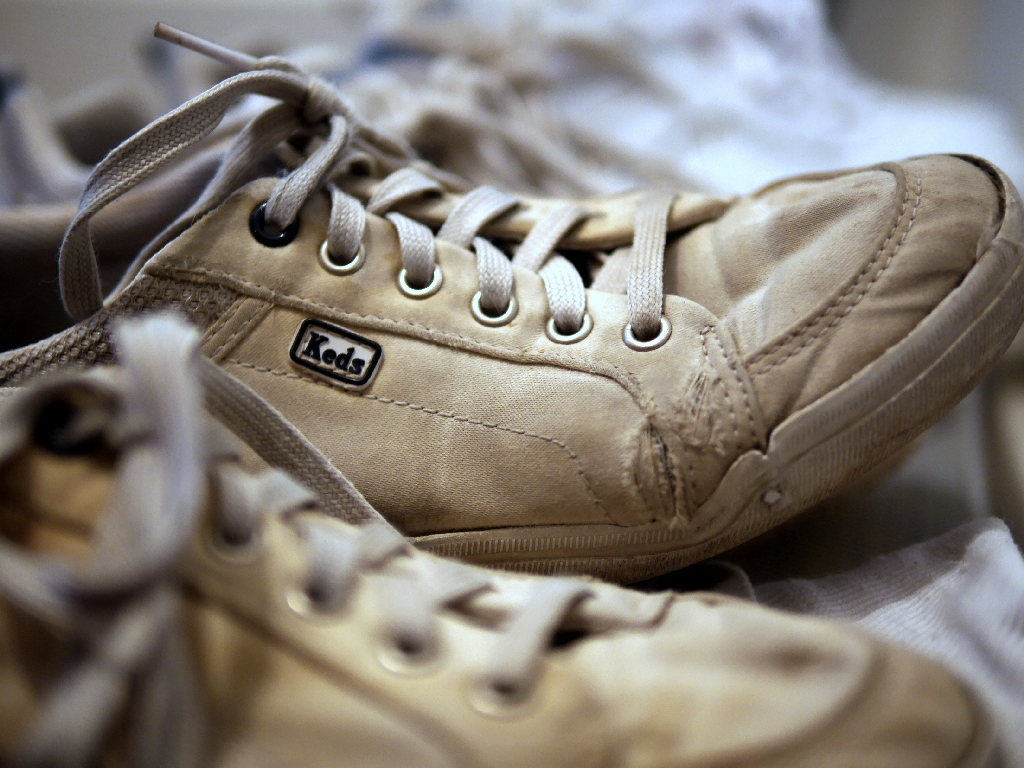 ---
---
---
LuAnn Thatcher
I really had fun with your image, Leah, and I love your creative idea! I was stuck and now you have inspired me to create something new and different for my November photo - thank you!!
Your image has character, its definitely unique, and a perfect cadidate for black and white. The feel is nostalgic and the post-processing options are endless.
I used Anthropic's photo editor and dove into presets and textures. I added a pen and watercolor preset, adjusted the black and whites, added a canvas texture, and a small gradiant border; you can see the border when the background behind the photo is grey.
Curious what you think!
Best regards,
LuAnn &nbsp
Posted: 10/06/2020 13:15:54
Leah Konicki
Thanks, LuAnn, I'm flattered that I've inspired you. It is one of the unadvertised benefits of this study group, though, I think, being inspired. I agree with you, the editing/ post-processing possibilities are fairly endless with this image - I like the canvas treatment and the blacks and whites in your version; however, the background looks "off" to me. I hadn't heard of Anthropic, I will check it out. Thanks for sharing your interpretation. &nbsp Posted: 10/06/2020 16:07:07
---
---
---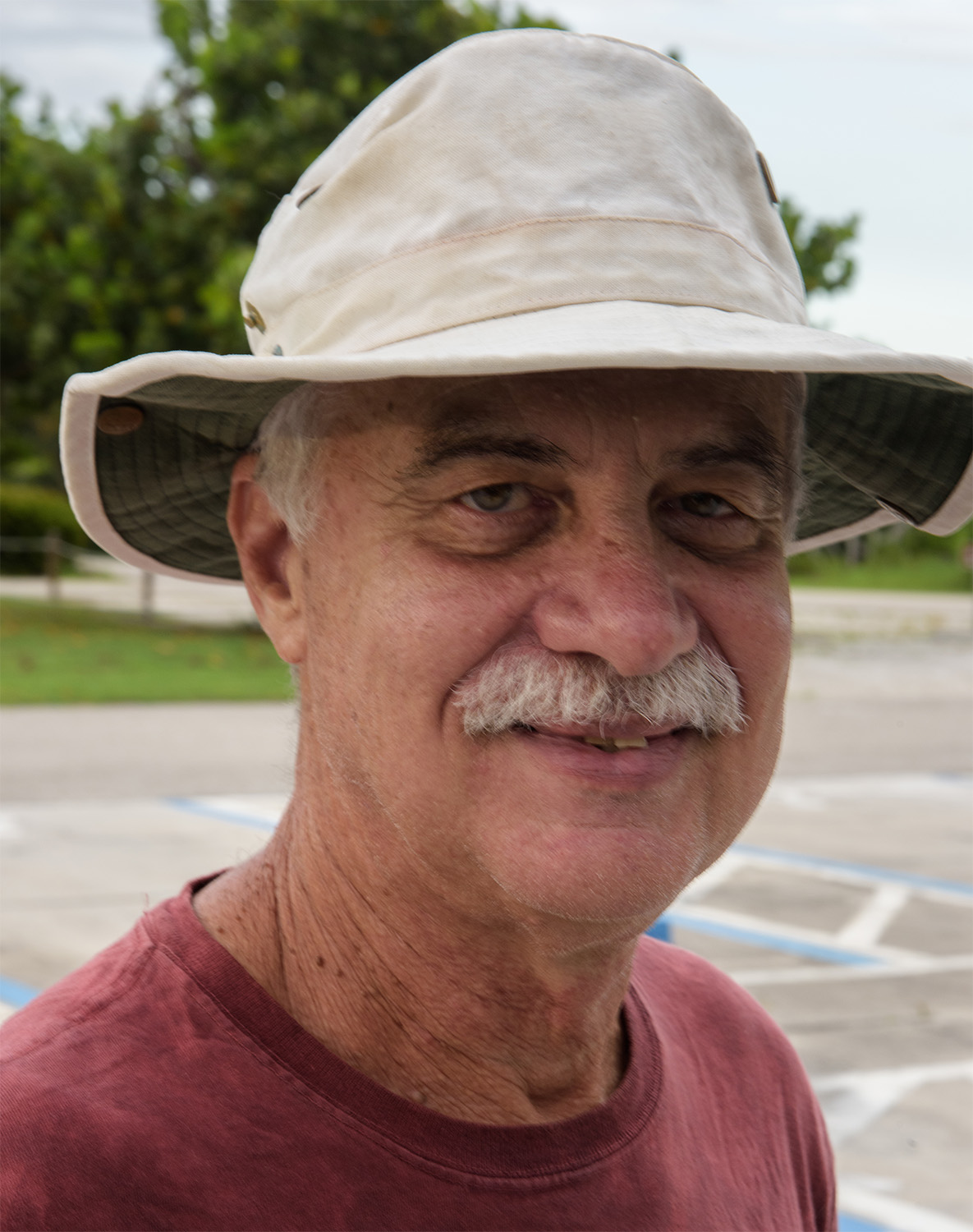 Larry Treadwell

(Groups 36 & 67)
I think you have made much out of little. Something ordinary has become beautiful. Long ago at some workshop I was told to crop with a chain saw, not a paring knife. I am referring to to the tip clipped off the show. Saving the entire shoe tip I think is necessary. &nbsp Posted: 10/12/2020 13:44:43
---
---
---
Please log in to post a comment